Some already understand the usefulness of customer satisfaction surveys. Others have their doubts. We have therefore listed a survey's main objectives below. What better way to prove how essential they have become?
1 – Ensuring that you are meeting your customers' expectations
The level of satisfaction generated by a company's products or services is the most reliable quality indicator. If customers are satisfied, the quality objective has been reached. You can ensure that your offer meets customer needs and expectations by asking whether or not they are satisfied.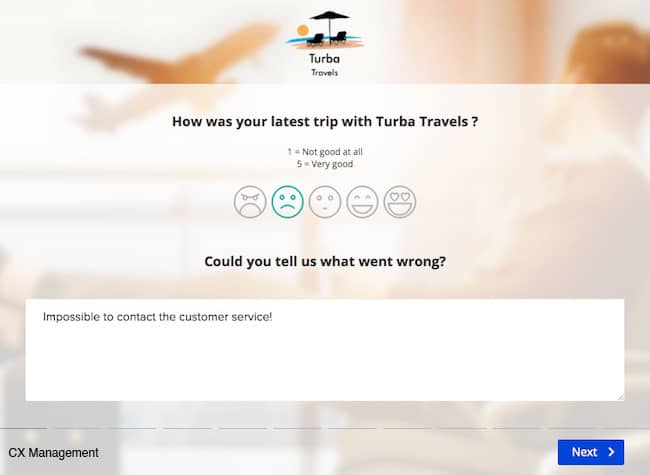 2 – Identifying sources of satisfaction and dissatisfaction through a survey
A satisfaction survey's sole purpose is not to reassure you. They are mainly used to detect any factors of satisfaction and dissatisfaction with a view to continual improvement.
In other words, on the one hand they consolidate what is working and generating satisfaction, and on the other hand they help remedy whatever is not working and producing dissatisfaction. The purpose of a survey is above all practical, and not just "theoretical". They produce information for operational use.
Satisfaction surveys offer the opportunity to generate more satisfied customers by taking action to counter the causes of dissatisfaction.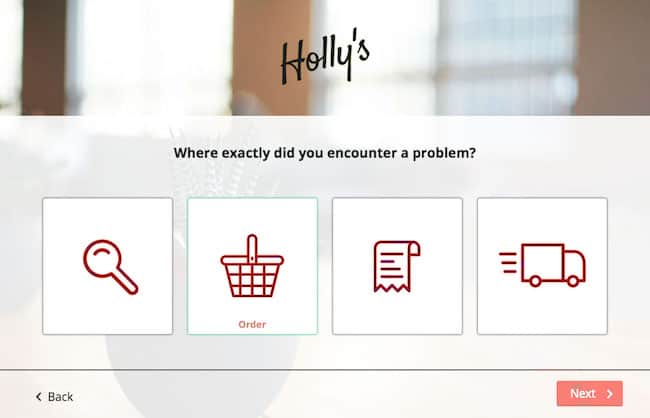 3 – Anticipating market expectations and changes by asking your customers questions
Supply and demand change quickly. This is particularly true of the technology industry but applies to almost all sectors. It is therefore essential to keep up to date, on a regular basis, with changing expectations, behaviour and consumer habits.
Knowledge allows to plan ahead. Satisfaction surveys make it possible to anticipate changes in the medium term. Which is why you should not only ask your customers if they are satisfied (or not) in a survey, but also encourage them to make suggestions and share their comments. Open-ended questions are particularly useful for this.
4 – Monitoring customer satisfaction over time
Satisfaction surveys allow you to take stock of your customer satisfaction at a specific moment in time. If you regularly measure customer satisfaction via surveys, you will be able to see how your satisfaction indicators evolve over time.
Are you customers increasingly satisfied with your products and services? Or is the opposite true? Being able to answer this question at any time is essential.
You can use recognised indicators, such as the CSAT or NPS, to easily monitor satisfaction over time. MyFeelBack also provides innovative software for rolling out ultra-targeted surveys in real time.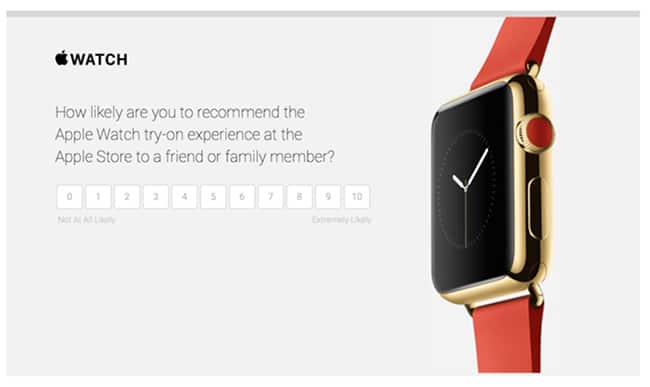 5 – Maintaining a relationship with your customers by asking about their satisfaction
Asking your customers questions and enquiring as to whether or not they are satisfied, is proof of your ability to listen. It shows your customers that their opinions matter to you, and that you are mindful of their satisfaction. You do not simply see each customer as a potential source of revenue. You want to see your customers fulfilled, make them dream and feel happy!
Your customers perceive this message. They appreciate the attention received in your surveys. The relationship built with customers through a survey contributes in itself to producing customer satisfaction.
Loyalty is also at stake, following satisfaction. Building an emotional bond with your customers helps to increase their loyalty.
6 – Fostering a new mindset internally by sharing customer satisfaction results
Satisfaction surveys also aim to create a new mindset within your company, a customer-centric one. By regularly sharing your satisfaction indicators internally, you can rally your teams around customer satisfaction issues. Satisfaction indicators are, in a sense, a management lever.
The issue of customer satisfaction should not be limited to management, marketing and CRM teams. Listening to the voice of the customer should be a philosophy shared by the whole company. A company whose employees are made aware of customer satisfaction benefits from a decisive advantage over its competitors.
7 – Optimising decision-making based on customer feedback
Companies are continually faced with strategic choices. Managing a company means making the right decisions, at the right time.
Satisfaction surveys are decision-making tools. Management teams and managers can prioritise their actions by analysing survey results and satisfaction indicators.
This decision-making dashboard, built on MyFeelBack, shows that the most important component for buyers is the way they are welcomed. Any new strategy should focus on this aspect.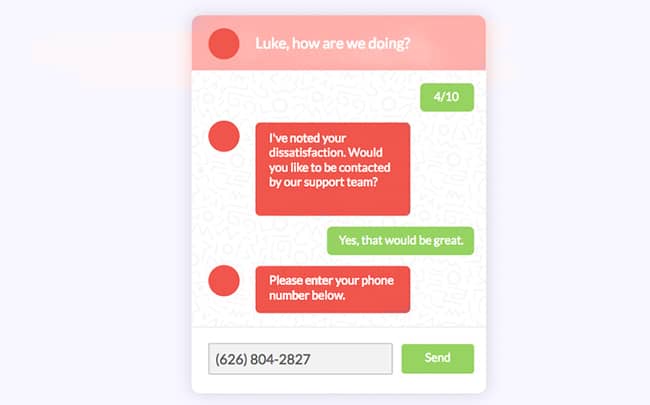 8 – Increasing your revenue by increasing customer satisfaction
Satisfaction surveys aims to help grow your revenue. If you know the level of your customers' satisfaction, you can continually improve it.
Satisfaction surveys are also wonderful tools to take action at an individual level. By building scenarios, for example, you could offer customers compensation if they encountered a problem during their journey. Or you could retain a dropout on your website by taking immediate action, based on their feedback.
Satisfied customers make more frequent purchases. They will also be more inclined to tell their friends and family about the quality of your products or customer service. Such word-of-mouth can help you acquire new customers. You therefore win on both counts: you generate both retention and acquisition. You know what you need to do!