Where is your phone right now? Chances are, if it isn't right next to you, you at least know exactly where it is, and will be picking it up within the next hour or two.
We have become addicted to our smartphones. Whether you are a teenager looking to connect with your friends on Whatsapp or a CEO trying to instruct your team on a project using Slack, smartphones have pushed their way into our hands, and our day to day lives, in an overwhelming and permanent way. Smartphones are here to stay.
Marketing directors should be happy to hear this. The high frequency of smartphone use amongst current and potential customers gives marketers pretty much constant access to the eyes and ears of the people we hope will buy our product or service.  By 2019, mobile advertising is expected to represent 72% of all U.S. digital ad spending.Though the competition has never been more fierce in such a saturated market, at least smartphones allow everyone to have a voice, whether that be your competition, or your customer.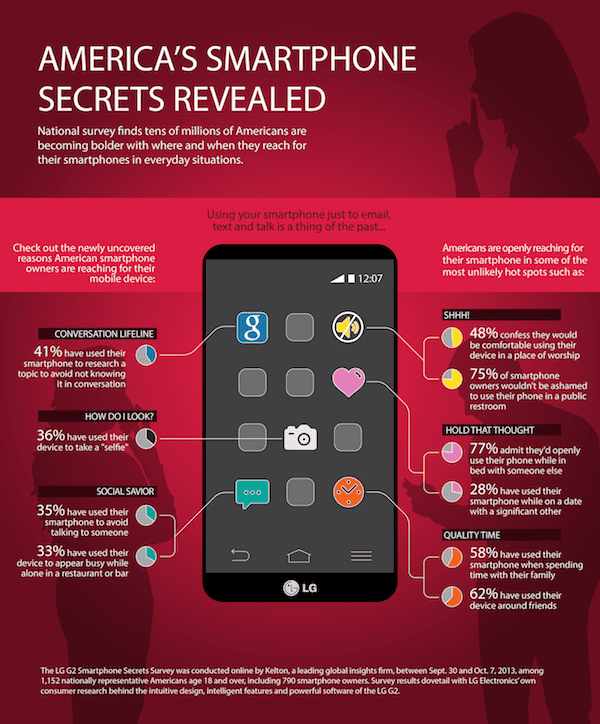 Source: https://img.talkandroid.com/uploads/2013/11/LA15000-INFO.jpg
This increased use of smartphones affects how companies are getting customer feedback. While face-to-face feedback is becoming less and less available for marketers, getting feedback across the screen (computer or phone) is becoming easier than ever with our survey bases being almost constantly accessible.
So how do you take advantage of the increased smartphone use of your customers in order to get a better-than-ever survey response rate? Because our world is now smartphone friendly, there are a few things you can no longer get away with when sending out surveys.
Here are a few things you need to avoid to make sure you are adapting the survey taking process to the use of smartphones and catering your survey to your tech-savvy customers.
1. Don't send out something that's not mobile friendly
Survey software like MyFeelback makes ensuring that your survey is mobile friendly easier than ever with mobile specific features. However, despite how easy it is to make your survey mobile-friendly, it is shocking how many companies send out surveys that are difficult to read on a cell phone or even impossible to fill out.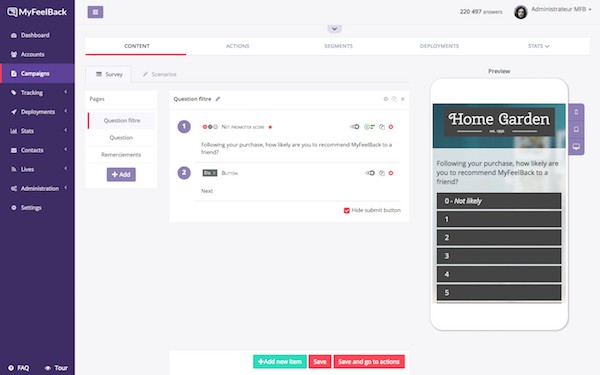 If you do not have a software that is allowing you to send out mobile friendly surveys, look into one. If you already have one, make sure you are using all of the mobile friendly features that it offers. In 2017, you cannot afford to send out a survey that cannot be read on a smart device.
2. Don't make your customers type out responses
Typing on smartphones is hard. Part of being mobile friendly means not asking your customer (who are already doing you a favor by taking your survey) to type out long responses to survey questions using their small smartphone keyboard.
It can be tempting to send out surveys with open-ended responses so that you can really get a sense of how your customers feel about their recent experience with you, but if the survey is too difficult to fill out, they will simply close their phones and move on.
Read more: 3 Strategies for Crafting Fatigue-Free Survey Questions
3. Don't make a boring survey
When you fill out a survey in a store with a representative looking over your shoulder, you are less likely to give up and walk away if it gets too tedious or boring. However, when you are filling it out on your smartphone and you are already on the go, or distracted, or both, you can easily close the window and put it away the second that it gets on your nerves.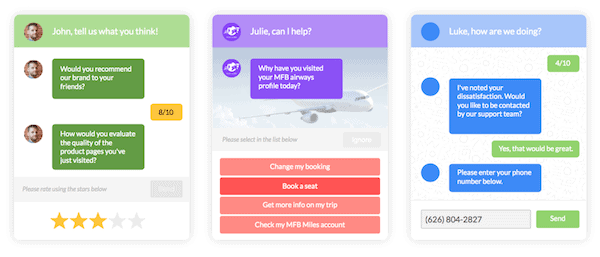 The attention span of your customer is at an all time low, so it is absolutely essential that you make a survey that is interesting, easy, and short. Smartphones mean that you have a better chance of getting your customers attention, but you also have a better chance at quickly losing it.
Interested? Read more on How To Make Your Survey Fun to Increase Response Rate
4. Don't send out a poorly designed survey
As discussed above, the new goal is to send out a survey that your customers will actually finish. In a time where most digital platforms have sleek and modern design, sending out a survey that looks like it was made on powerpoint (EVEN if it is mobile friendly) just won't cut it.
Make your customers feel like you are putting effort and energy into the survey you are sending out, otherwise they won't feel like putting in their effort and energy.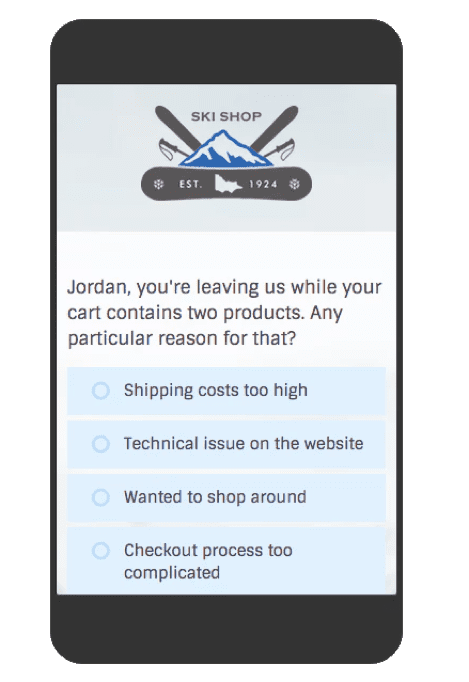 Smartphone use is a great opportunity for marketers to get in touch with their customers anywhere and anytime. However, smartphones are a tool just like any other digital medium, and learning how to work within its parameters takes some time and finesse. Now is not the time to get lazy with your customer feedback; it's time to get innovative, break down barriers, and show your customers that you care.