Modern marketers may think that "brand" and "customer experience" are different. Yet, today, there's more of everything: more choices, more channels, more speed, more confusion. In short, there's more noise and less signal. Such rapid transformation means most brands have failed to keep up the way customers use products. To build brand equity and remain...
Modern marketers may think that "brand" and "customer experience" are different. Yet, today, there's more of everything: more choices, more channels, more speed, more confusion. In short, there's more noise and less signal. Such rapid transformation means most brands have failed to keep up the way customers use products.
To build brand equity and remain competitive in increasingly fierce markets, leading CEOs, CMOs, CTOs, CIOs, and CXOs are turning their focus to CX strategy and customer experience management (CXM). The best and brightest among them understand customer experience is the new brand. And more than that, it spans the entire organization.
Indeed, investing in customer experience management may be the single most important investment a brand can make in a competitive business climate. Part of this investment includes remaining on the cutting edge of CEX and CXM best practices, innovations, and research.
From branding to design, behavior science to consumer journey mapping, here are the 8 conferences your brand needs to separate itself from the competitive herd, differentiate, and deliver measurable results.
March 26-28 2019 in Las Vegas, NV, USA
Breakthrough customer experiences can't be built on data or customer journeys alone. To be incredible, they must be infused with creative and artistic magic. Cue Adobe. The word leader in software that creative studios, agencies, designers, and digital wizards depend upon is a champion for customer experience and serves not only a new generation of experience makers, but the worlds' best brands.
Why you should attend:  The rockstar lineup of speakers and brands. From Virgin's Richard Branson, Facebook's Gene Alston, Coca-Cola's David Godsman and LinkedIns Melissa Selcher, this is an A-list conference with over 300 sessions and labs with 9 content tracks.
Word to the wise: Buy your passes early! You can save up to $400 with Early Bird pricing. Register by December 15th and your full conference pass drops from $1900 to $1500.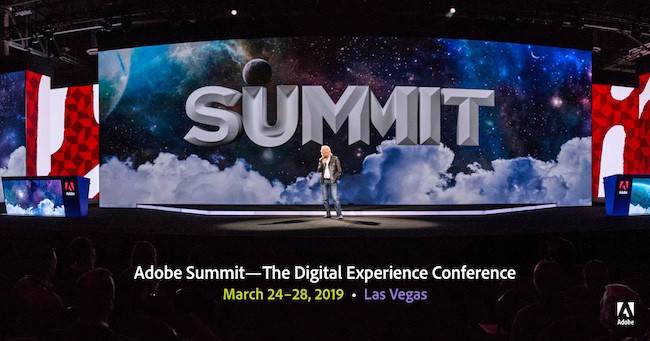 April 29-May 1, 2019 in San Diego, CA, USA
Love Gartner but can't make it to London for the Customer Experience and Technologies Summit? Or simply want a CEX conference that's a bit more marketing focused? No problem. Gartner offers a sister conference at the end of April tailored to marketing professionals of all levels and roles looking to lead digital innovation and build out marketing excellence.
Why you should attend: Above and beyond the California sun and the opportunity to spend a few nights on the beach soaking up San Diego, the Gartner Marketing Symposium offers some serious ROI and actionable insights marketers of all levels can take back to their organizations.
Highlights include:
40 hours of education sessions from Gartner expert analysts and advisors
3 hours of keynote presentations covering the latest trends
A private one-on-one consultation with a Gartner expert to get actionable insights on topics of your choice, including marketing automation, GDPR, customer data platforms, and more.
10 hours of streamlines access to vendors and service providers
10 hours of networking with peers from other industries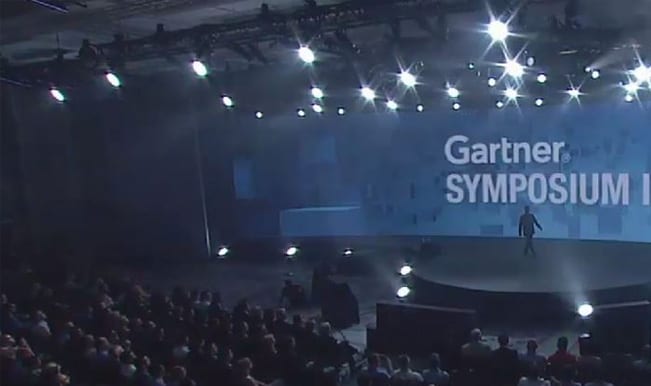 May 22-23, 2019 in London, UK
Gartner is the world's leading research and advisory company. With particularly strong experience in IT and digital-first thinking,  they are well placed to provide insight and help leaders navigate emerging technologies. And if you're at all a fan of London, this summit is a prime opportunity to spend a few days in Westminster in the heart of the British capital!
Why you should attend:  Ensuring your CX strategy is as powerful as possible is top of mind for most business leaders. If you want comprehensive coverage of today's top priorities for CX leaders, this conference is for you.
Strategic focuses include:
Strategy:

Developing a clear CX strategy in your organization

Customer journeys

: designing B2C and B2B CX strategies with "moments of truth", providing personalized customer interaction across a multichannel environment, and elevating CX through customer journey design and monitoring
​

Insights

: unlocking the real business value in customer data, understanding how to use artificial intelligence to deliver a fantastic experience
The event also promises a full line-up of impressive exhibitors.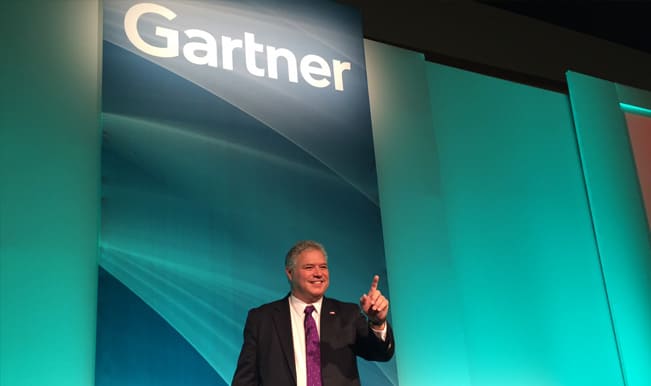 June 3-4, 2019 – San Diego, CA, USA
The Customer Service Summit West brings together a huge list of senior leaders from various famous companies. Be part of a community of 250+ service leaders exploring the cutting-edge of how brands can stay one step ahead of the customer.
Why you should attend: Different tracks are offered to every visitor. You talk about unique customer experience and you experience a unique customer journey at the same time!

June 24-28, 2019 – Las Vegas, NV, USA
As customer experience takes center stage, many brands are beginning to understand the importance of the post-purchase experience in the customer lifecycle. This is especially important in the service industry. Customer Contact Week is the leading conference on customer care. It brings together customer service and contact center leaders from around the globe.
Why you should attend:  CCW offers the latest insight on tools and technologies to help scale, streamline, and automate customer contact. This is important in service industries in which customer contacts can have a direct impact on P and L because of the cost of service, and focuses on ways in which technology can help make companies more efficient while continued to provide ever more personalized service. Hint: artificial intelligent is a hot topic!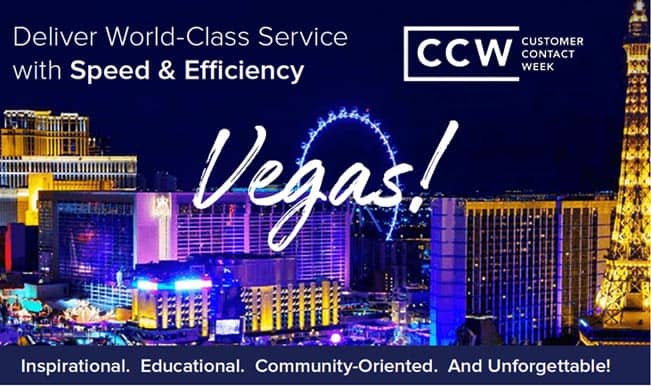 September 3-6, 2019 – Boston, MA, USA
HubSpot offers a full platform of marketing, sales, customer service, and CRM software to help businesses grow by doing what's good for the customer. Their annual summit, INBOUND, is more than a conference. It's a community of people passionate about delighting customers in the inbound customer journey. The community firmly believes that even in B2B marketing, we're all people first, and that empathy and humanity are at the core of doing business.
Why you should attend: The conference is a huge opportunity to receive actionable education you can apply the second you get back to the office. On top of that, you'll be entertained and inspired the entire time thanks to keynotes and killer breakout sessions.
Past keynotes include:
Deepak Chopra: An internationally acclaimed author and innovator, Deepak is perhaps best known for his advocacy of integrative medicine and personal transformation
​Beth Comstock: author of "Imagine it Forward", and the former Vice Chair of GE, Beth focuses on navigating and inspiring change in organizations
Agenda for 2019 to come soon here!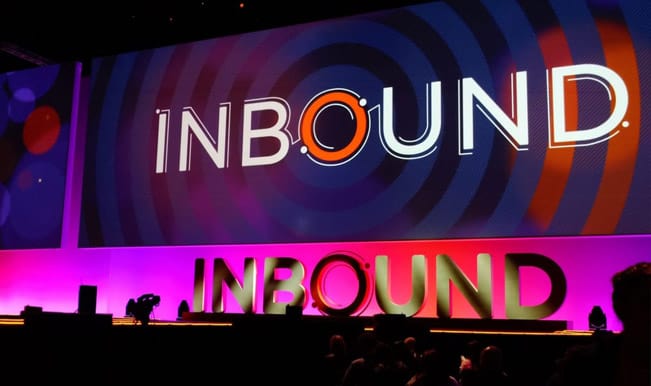 November 2019 (TBD) – Chicago, Illinois
Optimizing customer journeys means rethinking operational reality. That's what CMSWire's Digital Customer Experience summit is about. The conference brings together the world's foremost leaders i from top customer experience teams at organizations like Hilton, Thomas Reuters, Comcast, and Cisco to discuss best practices to focus on customer-driven innovation.
Why you should attend: If you know that customer experience is where your team should be focusing its energy but your hitting lots of organizational roadblocks, this conference can give you the inspiration and tools you need to take it happen.
Core modules include: "Leadership, Teams, and Transformation" that look at how to transform org structures for customer centricity and agility while remaining aligned. A big completement to this is the track on "Platforms, Stacks, and Operational Success Design" that dive into the technologies fueling some of the CX at some of the world's best companies.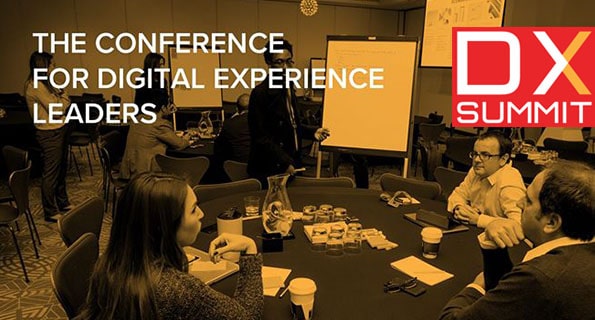 September 24-25  – Toronto, Ontario, Canada
Advocamp is like summer camp…for 1,000 customer-obsessed business leaders! It's one of the biggest customer engagement, experience and advocacy conferences out there. A healthy mix of fun and learning, it focuses on turning customers into brand advocates. Of course, much of that depends on customer experience.
This 3 day conference mixes speakers and workshops to teach attendees to implement a strategy to accomplish brand advocacy….but the biggest bonus is that if you're unable to attend in person, you can watch the recorded sessions on-demand from your office or your home with an On-Demand pass!
Why you should attend: The real strength of Advocamp is focusing on customer engagement, a strong part of overall customer experience along the lifecycle. The speaker line-up brings together the best of the best in customer engagement marketing.
Past examples include: