The quality of your in-store customer experience has a strong impact on customer satisfaction and loyalty. If you want your business to grow, you must manage and measure your customer experience.
One tool perfectly meets this requirement – satisfaction surveys, sent immediately after an in-store purchase.
This article details why you should use them and what their benefits are, along with 15+ sample questions to help you build your survey. 
Satisfaction surveys – a key tool to manage and improve your Customer Experience
Customer Experience is important. If you want your customers to be satisfied with your brand, loyal in the long-term, and to encourage them to buy more and generate more revenue, you must continually improve your Customer Experience.
Surveys are a customer knowledge tool that benefit your customer experience
According to an American Express study, 74% of consumers say they spend more in a shop if the customer experience is of high quality. A memorable customer experience boosts revenue. The only way to improve it is to measure customer experience. Satisfaction surveys are perfect for this purpose.
Satisfaction surveys can help you identify:
What matters most to your customers and the so-called "moments of truth".
Sources of satisfaction and, on the contrary, generators of dissatisfaction.
Through surveys, you will get to know your customers better, their needs, expectations and standards.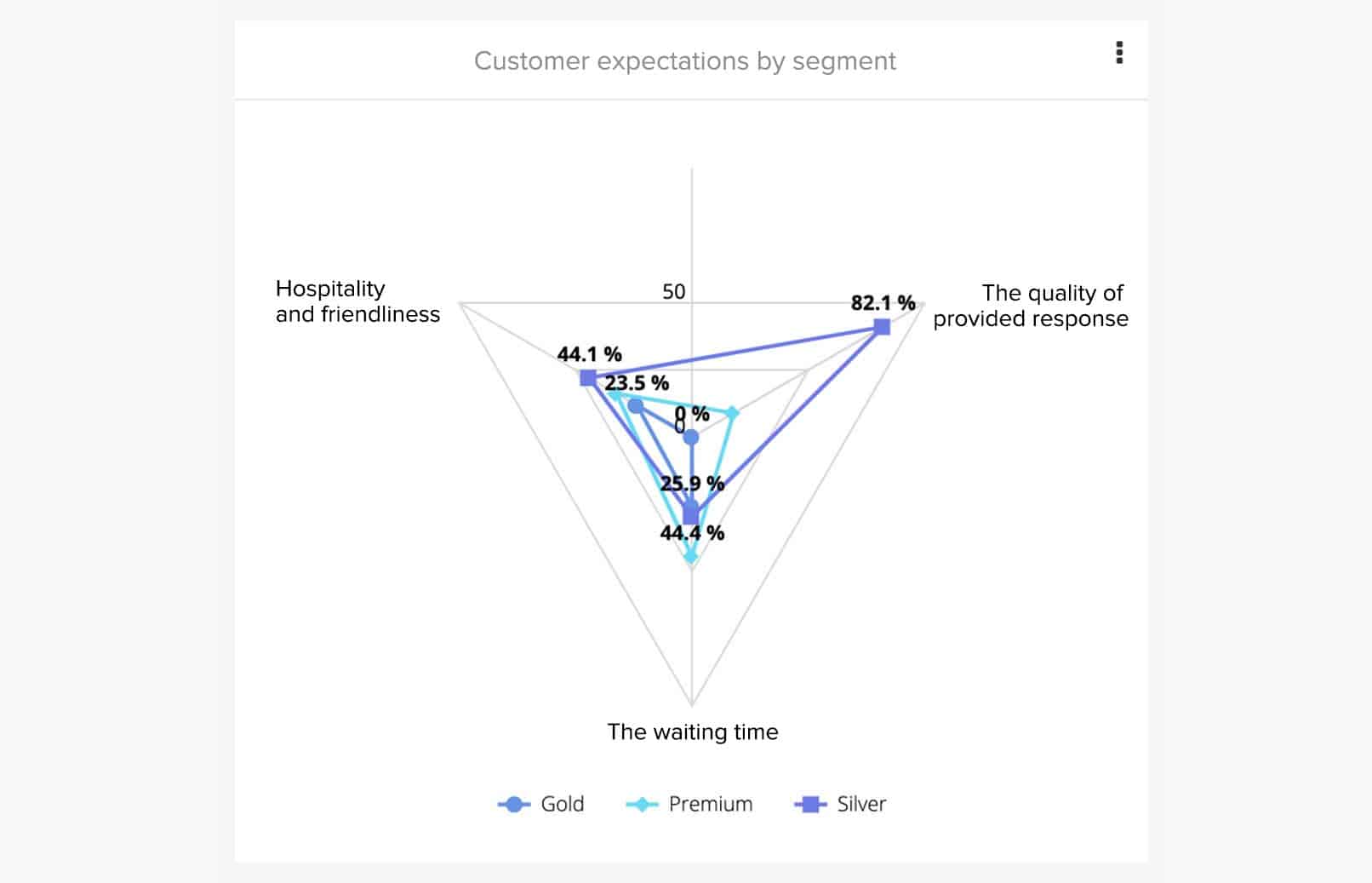 Example of a customer satisfaction indicator
They enable you to qualify your customers' experience with your brand. And also, to learn more about yourself, what your customers like about you, what makes you stand out from competitors, what your brand name is, your DNA, and where you can improve.
Armed with this knowledge, you can take action to make your customer experience more customer-centric.
Three key elements of customer experience in Retail
What elements help shape your customer experience, i.e. how your customers feel about your brand?
In Retail, there are three key elements:
Your services: your in-store welcome, the assistance provided by your sales staff, the shop's general atmosphere, the décor, organisation (is it easy to find your way around the shop?), any services provided, etc.
Your products: the quality of your products, their value for money, the packaging, special offers, etc.
Omnicanality: the quality of experience provided in-store and online should be the same. Your customer journey should be smooth and seamless to adapt to the modern customer's omnichannel purchasing behaviour.
According to a LSA / HiPay study, 69% of consumers were prepared to change brands if they did not offer a multi-channel journey.
To find out more about the concept of customer experience, feel free to read our article entitled: 9 Power Questions for a Better Customer Experience
A few tips for building your customer feedback process
This article aims to help you implement your customer survey process. Below you will find some sample questions to ask your customers after an in-store purchase to measure their level of satisfaction with different items.
But first, here is some general advice on how to make a success of your project:
1. Firstly, it is important to harmonise your process. Feedback should not be collected from each individual shop but centralised on one platform. This is necessary to acquire a global view of customer satisfaction with your brand.
2. Secondly, your surveys should be deployed in the immediate aftermath, i.e. shortly after your customer's in-store purchase. This guarantees greater customer engagement – a better response rate and more accurate answers. As for the deployment channel, we recommend email (with the first survey question incorporated into the body of the email). 
3. Thirdly, we recommend reintegrating the data collected by your customer feedback tool into your existing ecosystem – your CRM, marketing base, customer service platform, etc. This will make it easier to take action.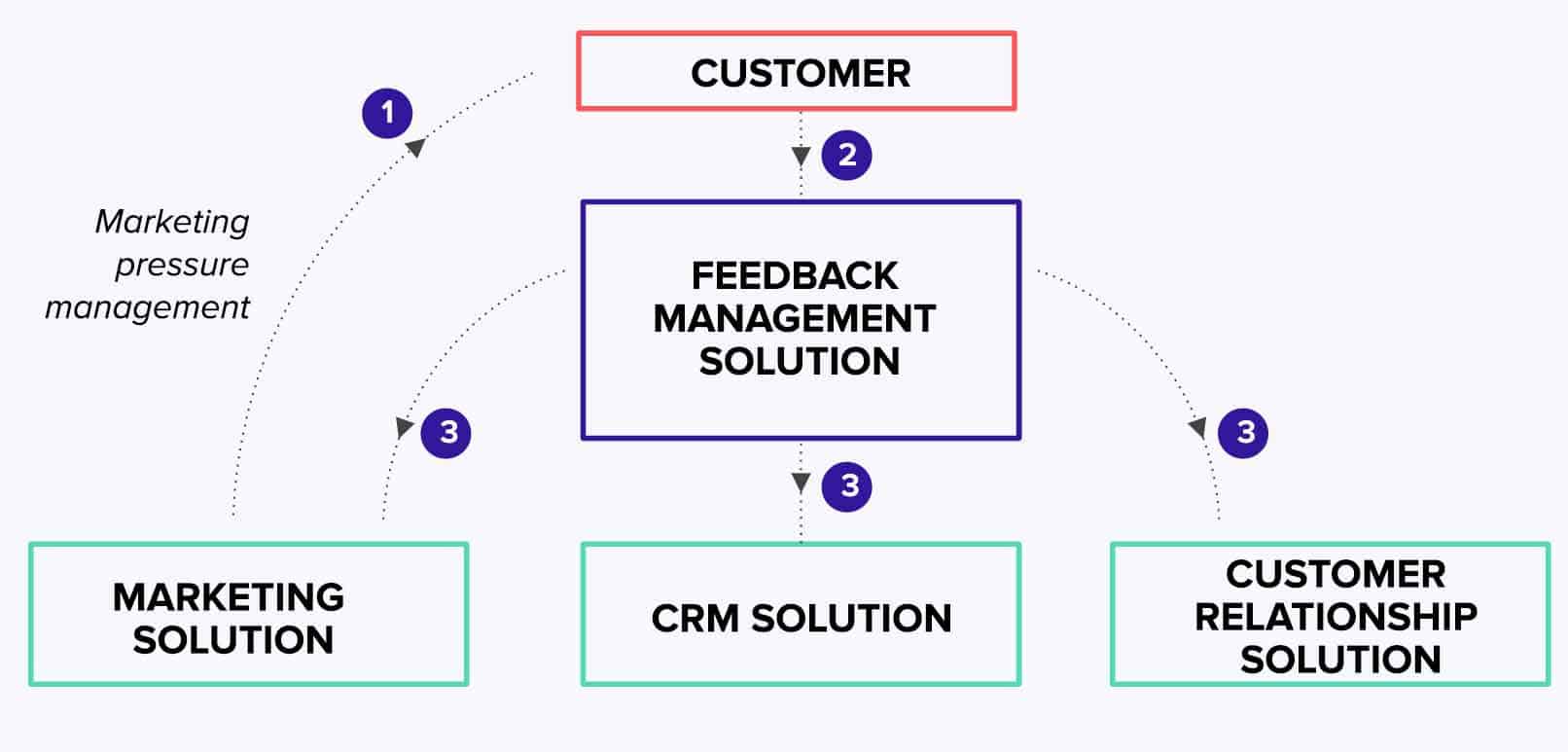 4. Fourth and lastly, activate the answers you collect, turn feedback into action. Surveys are not merely tools for statistical analysis, they are also, and above all, drivers for action. To find out more, see our webinar report entitled "What actions should be triggered by customer feedback?". 
15+ questions to ask your customers after an in-store purchase
We will now list 15+ sample questions to include in your retail satisfaction survey.
These questions have been divided into two categories, each relating to a specific phase in the customer journey:
The experience before an in-store visit (before the purchase).
The experience during an in-store visit (during the purchase).
We have combined satisfaction questions with more generic customer knowledge questions. All these questions can be included in a post in-store purchase survey.
6 questions to measure the customer experience before an in-store visit
Here are 6 sample questions about the pre-purchase stage of the customer journey:
How did you find out about our shop? 
Did you visit our website before coming to our shop?
What did you think about our website (navigation, design, easy to use, etc.)?
What other websites have you visited?
Was it easy to find practical information about our shop (address, opening times, etc.)?
Would you be interested in a "Click-and-collect" service on our website?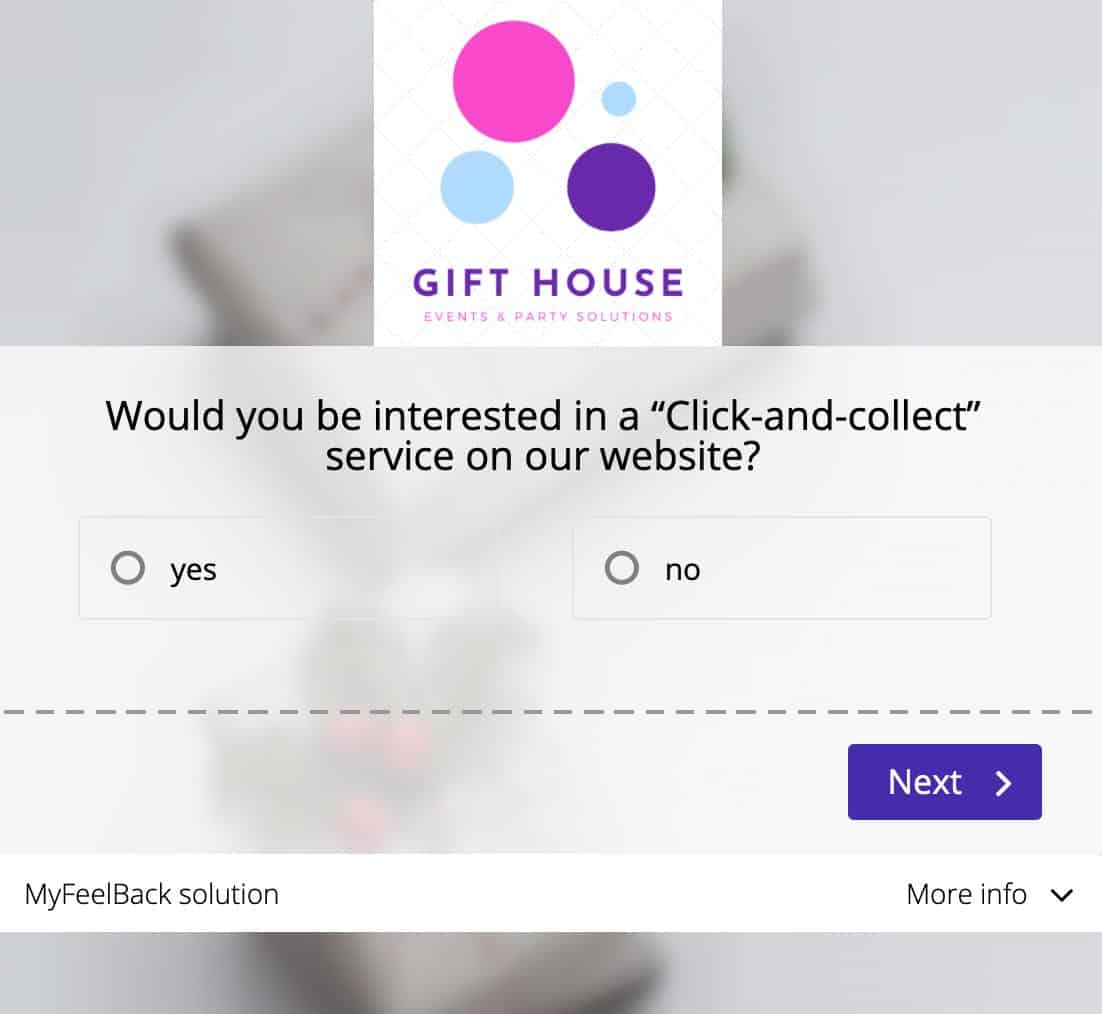 7 questions to measure the customer experience during an in-store visit
The following questions will enable you to measure how your customers feel about their in-store experience:
What did you think about the general feel of the shop?
How would you rate the way the shop is organised (aisles, labels)?
How would you rate the assistance provided by our sales staff (welcome, friendliness, availability, quality of advice)?
Do you think the Covid-19 health measures implemented are sufficient? 
On a scale of 0 to 10, would you recommend our shop to others? This is the NPS, Net Promoter Score, question. To find out more about this key indicator, discover our complete NPS guide.
How would you rate the quality of our products?
How would you rate our products' value for money?
To go further…
As a bonus, here are three final sample questions that will provide you with highly enriching answers. These questions rate customer satisfaction with regards to product returns and refunds. We recommend asking them to customers who decide to return a purchase.
Below are the three questions:
Are you satisfied with our product return service?
Why did you decide to return your product?
Do you have any suggestions that could help us improve our products?
We recommend adding a call for suggestions to all your customers surveys in order to collect verbatims and identify areas for improvement. Your customers are your best allies to give you ideas.

Conclusion 
These sample questions should be adapted to your identity, brand message and business characteristics. We hope that they will help you build your post-purchase survey. To find out more about good practices for survey design and management, feel free to browse through our blog articles.