Customer Relationship Management (CRM) platforms track your company's interactions with all current and prospective customers. 
Your CRM system gathers and saves customer information – names, contact information, history – which can later be used to deliver a more relevant, personalised customer experience, seen as the top goal for 74% of all businesses who implement a CRM strategy.
Here's how your Ecommerce Business can benefit from using Personnalisation:
94% of marketers and 90% of agencies agree that "personalization of the web experience is critical to current and future success." (monetate)
Offering your online visitors products or services which are not relevant – is a source of frustration for 75% of respondents
80% of consumers are more likely to make a purchase when brands offer personalized experiences (epsilon)
Businesses that currently personalise web experiences are seeing an increase in sales of 20% on average thanks to improved customer engagement (monetate)
Simply put, a CRM system helps to secure loyalty and sales by making the buying process a more personal experience for the customer. Cloudwave, offering unbiased rankings of software solutions, discovered that even simple CRM platforms are likely to increase customer loyalty (by upwards of 27%) and spending (20% – 40% more). Additional research from Atlanta-based web developer Innopple demonstrates how 65% of sales reps who use a mobile CRM achieve their sales quotas versus only 22% of sales reps who do not use a CRM.
CRM: A Business's Most Valuable Asset
According to Gartner, any business that doesn't invest in a sound CRM platform is "playing it too safe," particularly in an era when more and more businesses recognise the necessity of providing a targeted, multichannel customer experience. For this reason, "CRM will be at the heart of digital initiatives for years to come."
CRM has become the fasting growing investment for businesses both big and small, which explains why it has become a $36.5 billion market worldwide in 2017. The reason for this growth is simple: businesses understand that their CRM is their most valuable asset, especially when designing and delivering a superior customer experience.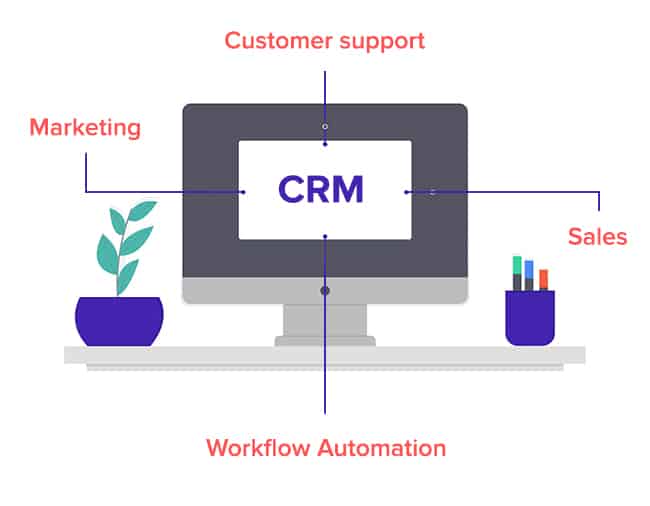 Reasons why you should also invest in CRM Software:
The ability to easily register leads and contacts, making it easier to stay in touch and nurture sales.
The ease with which a business can track all customer interactions, enabling it to better understand, meet, and even exceed a customer's needs and expectations.
The nonintrusive way it encouraging customer feedback, which improves business performance and, therefore, customer satisfaction.
Its ability to keep all information in one place, increasing a business's productivity and efficiency when interacting with customers.  
Discover 5 Rules for Deploying Your CRM Effectively
Building the Perfect Customer Experience with Your CRM
Customers prefer to do business with companies who understand who they are, what they need, and can provide a hassle-free experience. A successful customer experience hinges on a business's ability to gather and make use of customer insights that can drive that experience.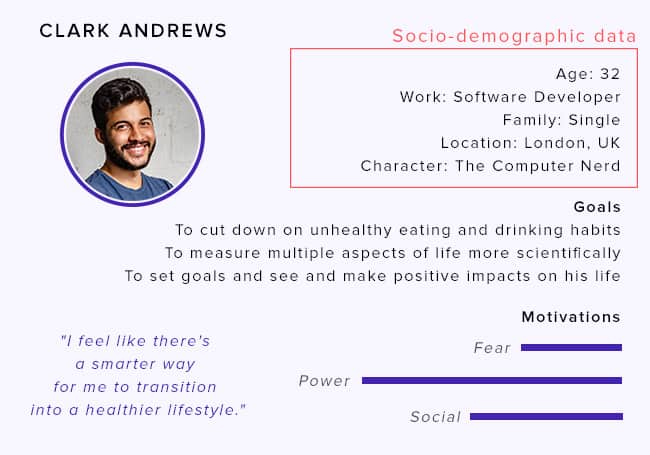 example of customer persona
CRM allows you to build the Perfect Customer Experiences in three ways:
1. You will know your customer better
You will find out who your customers are as you gather insights critical to customer satisfaction. Where do they come from? What do they do? What do they like about your product/service? What do they dislike about your product/service? Are they satisfied? If you don't know your customers, you will never be able to connect with them.
Discover Measuring Customer Satisfaction Across Different Communication Channels
2. You will improve your customer experience
Gathering feedback from customers will allow you to address areas of friction. If something doesn't seem to be working, remove it. If you can skip a step, do it. If something is missing, add it. Streamlining your customer experience is key to making life easier for your customers which, of course, increases loyalty, positive word-of-mouth, and sales.
3. You will retain your customers
There is a wide range of relationship drivers which determine whether or not customers will stick with you: quality, price, product, customer service. Ask your customers what is most important to them. Find out why your customers do business with you and what you need to do to keep them from leaving.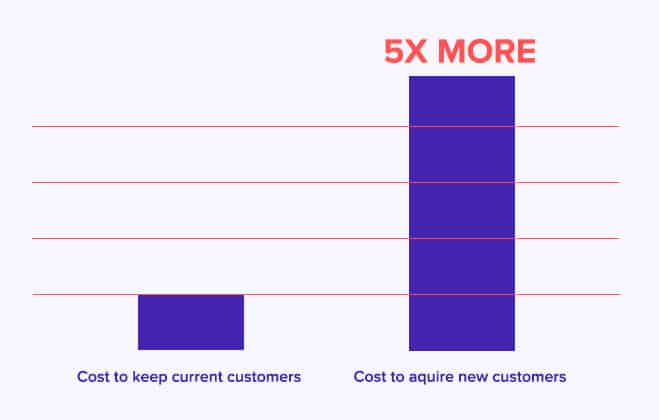 It costs five times as much to attract a new customer, than to keep an existing one
Reaching Your Full Business Potential
Building better relationships with customers should be your top priority because, without them, your business simply won't prosper: your customers are, after all, the heart of your business.
How an effective CRM will help to improve your customer experience:
You will increase customer satisfaction because customers receive exactly what they want when they want it.
You will hold on to – and even increase – your number of customers thanks to positive word-of-mouth.
You will reduce marketing costs – and maximize sales opportunities – because you will be able to target the right customer with the right offer the first time around.
You will be prepared to improve poor operational processes.
You will benefit from long term profitability and sustainability
In other words, don't wait! Optimize your CRM today.