Are you looking for ways to monetize your site more effectively? Transforming your website traffic into a source of revenue is one of the main challenges you'll face as you grow and develop your site.
After presenting a brief overview of different monetization strategies, we'll show you how gaining a more comprehensive understanding of your visitors can help you boost your website's revenue.
The challenge: monetizing your traffic
There are two main components to growing your website:
Increasing your traffic, which refers to the number of visitors to your website

Increasing your conversion rate, which refers to the number of visitors who perform a specific action on your website, which will in turn benefit your business. For example, on an e-commerce site, this refers to the number of visitors that make a purchase.
Discover How Ode à la rose increases sales by 3% by questioning abandoning visitors.
It's important to keep in mind that developing your website traffic is only one of two key areas of focus, and is not an objective in and of itself. Having 50 000 unique visitors to your website is a great start, but you'll also need to focus on converting this traffic in order for it to benefit your business and lead to an increase in revenue.
This is what we'll be focusing on in this article about monetizing your website.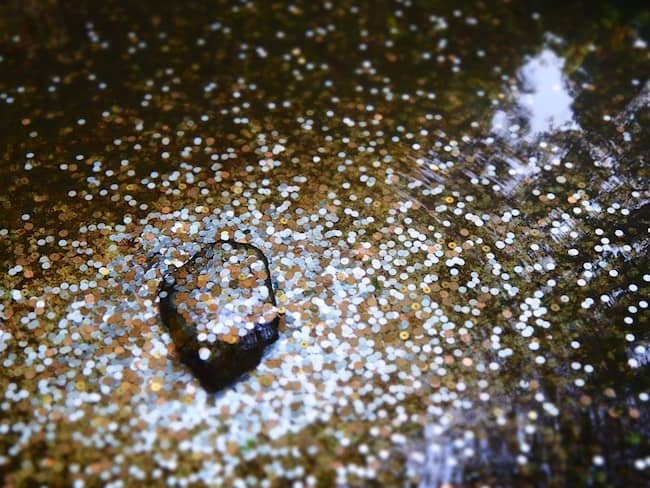 Monetizing a website refers to the strategies and methods used to earn revenue through website traffic. In the past, advertising has been the primary method of earning revenue via a website, but of course, it is not the only strategy.
Monetization through advertising
When you think about monetizing a website, advertising is most likely the first thing that comes to mind. This is usually done through an ad network, which connects:
Publishers — people who are looking to display ads on their sites with:
Advertisers — companies looking to promote their products or services via website advertising.
There are a variety of different ad networks on the market. AdSense, Google's ad network, is by far the most well-known. Its ease of use is the reason for its success — simply indicate the places on your website where you'd like to display ad banners, and Google displays these ads automatically, based on the content published on your site.
Revenue is earned via a cost-per-click model: the publisher earns money every time a visitor clicks on the ad. The amount can vary between .50€ and 5€, depending on the ads that are displayed, as well as their format, placement, and quantity.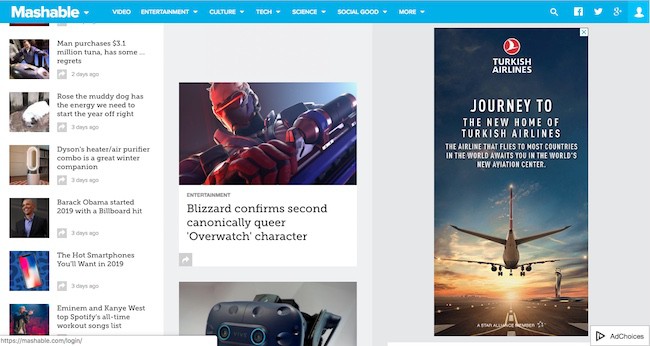 But AdSense is far from being the only player on the market. There are dozens, even hundreds of ad networks, including DoubleClick AdExchange (the premium version of Google AdSense, which is more complex to use), Sizmek and Criteo (specialized in retargeting), Attentive Ads, AdFever, etc.
Over the past decade, the percentage of revenue earned from website advertising has diminished. There are three main reasons for this:
Website visitors are tired of seeing ads on websites. This is known as "ad fatigue". When they've seen too many ads, visitors become less receptive, eventually ignoring the ads completely.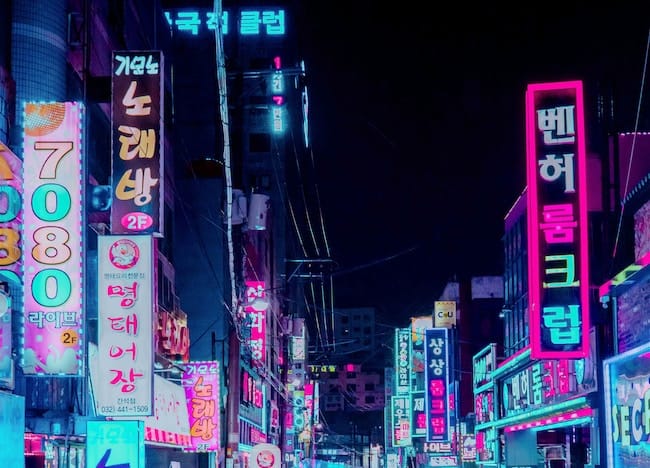 A lower cost-per-click for advertisers. The CPC has a tendency to decrease every year, a trend that stems from the above point.

A larger number of website monetization options available.
We would like to emphasize this last point: nowadays, there are various different ways to monetize a website other than advertising. To give a brief overview, here is a (non-exhaustive) list:
Selling products or services, such as products on an e-commerce site, training, consulting/coaching services, etc.

Collecting leads using forms and selling them via platforms like Eolad or AffiniLead.

Creating paid content, such as ebooks, white papers, guides, etc.

Sponsored articles.

Affiliate marketing, a growing monetization strategy. Website publishers provide their audience with opportunities to purchase products or services offered by other companies, and receive a commission if these are purchased. Like with ads, there are various different platforms that connect advertisers and publishers, including Affilinet, TimeOne, Trade Doubler, CJ Commission Jonction, Zanox, etc.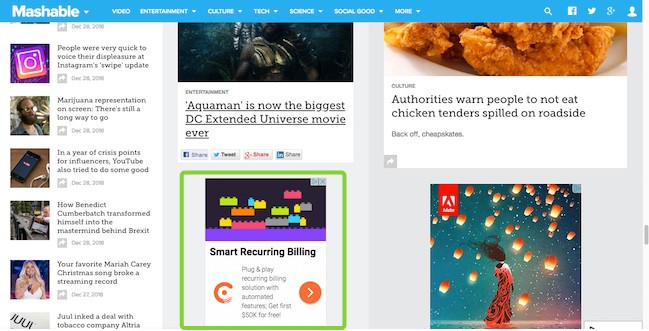 There are many different approaches to monetizing your website traffic.
We'll now show you how gaining a more detailed knowledge of your website's visitors, via surveys, can help you monetize your website more effectively, regardless of the approach you are using.
How to use customer knowledge to monetize your website more effectively?
Surveys can help you better understand your visitors — who they are, as well as their needs and goals. Here's how more detailed customer knowledge can help you monetize your website more effectively, regardless of the strategy you are using.
As you most likely don't have the email addresses of your website's visitors (they are not logged in to your website), these surveys will mainly be deployed on the website itself (using pop in, chatbots, etc.) or on social networks.
How surveys can help you optimize your ad campaigns
The effectiveness of an ad campaign is directly related to having well-targeted ads, meaning ads that are relevant to your site's audience. Using surveys to ask your visitors about their buying preferences, tastes, interests, budget, etc. will help you select the advertisers/ad network that are most in line with your audience.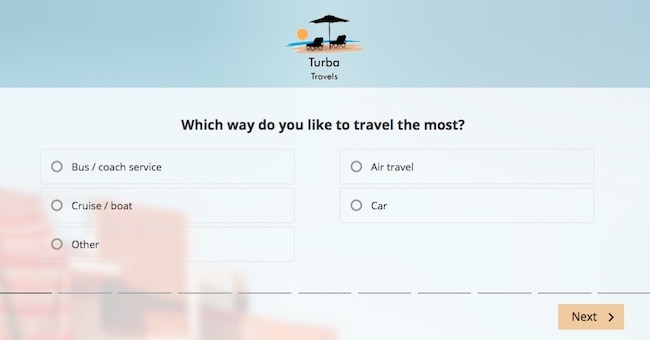 The goal is to increase the conversion rate for the ads displayed on the site —more specifically, to increase the click-through rate.
Boost your lead capture and affiliate marketing strategies through surveys
Visitor surveys deployed on your site can also help you improve:
Your lead capture strategy. By knowing what your visitors are looking for, you'll be able to offer them forms (to request a quote, make an appointment, etc.) that correspond to the services they are interested in. You can also create surveys that include contact form elements, helping you determine the needs of visitors who are looking to get in touch with your company, request a quote or estimate, etc.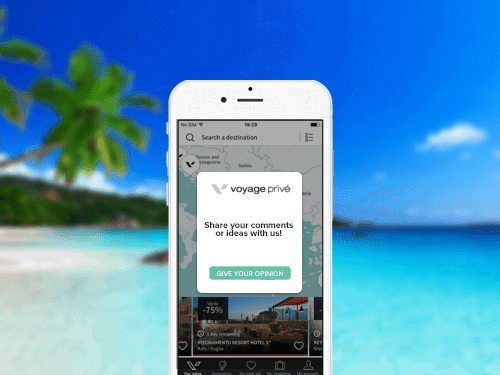 Sales of paid content. By learning more about your website visitors, you can offer paid content that corresponds to their areas of interest.

Your affiliate marketing strategy. Knowing more about your visitors' needs and expectations can help you choose which products to feature on your page and recommend to your audience. One of the keys to a successful affiliate marketing strategy is presenting products that are truly likely to interest your visitors.

In general, inviting your visitors to answer a couple of questions while they browse your site can help you identify any points of friction that could be holding back conversions on your website and reducing monetization.
These questions could be related to the usability of the site, as well as its layout, loading speed, offerings, etc. Of course, the questions that you select will depend on your business, your industry, your target audience, etc.
How Larousse Cuisine used surveys to improve their conversion rate
One of MyFeelBack's clients, Larousse Cuisine, uses surveys to determine the needs of their website's visitors and recommend products accordingly. These surveys are deployed via MyFeelBack's ChatSurvey, and data from these can be used to encourage visitors to advance more quickly through the sales funnel.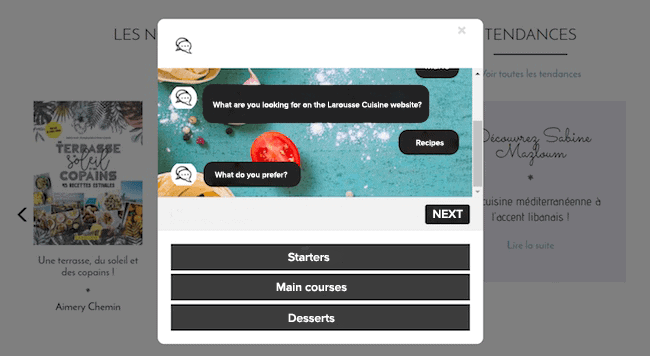 Tip: Why not show a pop-in to visitors who are about to leave your site without converting? This is known as an exit-intent pop in, and can help you understand why the visitor did not take the desired action, such as purchasing a product, signing up for a trial period, filling in a form, etc.
Discover How Hachette collects data on its editors through a powerful CRM enrichment.
Improving the user experience and the content of your website are two of the best ways to optimize your monetization strategy.
If some of your website's visitors have subscribed to your newsletter, you can send them a targeted survey to learn more about their needs and preferences. In this specific case, the survey can be deployed by email. By gaining a better understanding of your newsletter's subscribers, you can better target your offerings.
Improve customer knowledge to optimize monetization strategies
It is clear that each of these different approaches to website monetization (displaying ads, selling products or content, affiliate marketing, etc.) can be optimized through a better understanding of your site's visitors. This is because the performance of your website is essentially based on your ability to provide your site's visitors with the offerings, products, services and content that meets their needs and expectations. Surveys can help you better understand the individuals behind your website traffic statistics, and improve your offerings and your content accordingly.