Aside from a few exceptions, top brands are finding it harder and harder to retain their status as market leaders for long periods of time. A once loyal customer base can easily disappear before they know it. This is today's reality: few customers stay loyal to one particular brand. And why should they? The internet has...
Aside from a few exceptions, top brands are finding it harder and harder to retain their status as market leaders for long periods of time. A once loyal customer base can easily disappear before they know it.
This is today's reality: few customers stay loyal to one particular brand.
And why should they?
The internet has provided consumers near limitless choice, a tool for research, and highly visible social media platforms. They can voice their dissatisfaction with products and services which fail to meet expectations. To win customer loyalty, a business today must be vigilant, identifying and delivering what customers want most in a way that sets it apart from the competition.
It's no secret that today's customers are shopping around for brands which provide the greatest value. Accenture reports 56% of customers say they consider significantly more brands for a given product than they did 10 years ago. Every business should be thinking about how to deliver an experience that engages customers and drives long-term retention.
How to build customer loyalty?
There is more competition between your brand and others than ever before. If you want to increase your number of loyal customers, you must:
Create a great product
Figure out what makes your customers want it
Cater to those preferences
1. Keep up with customer expectations
Accenture reports that 82% of customers believe that a company could have retained them with a better experience. These customers admit to switching to a competitor who was better poised to meet their needs. When expectations are not met, brands get dumped.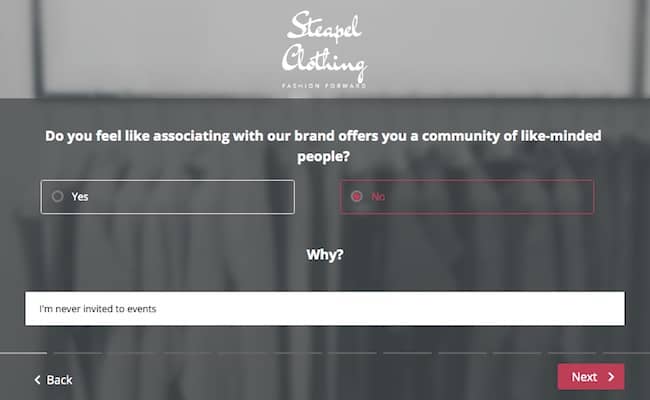 2. Everything must be transparent between customers and your brand
According to Nielsen, 60% of consumers learn about a business's products, services, and customer experience through social media. Online consumer ratings are, for the vast majority, the preferred source of information about a company. Of course, social media provides many opportunities for customers to spread positive word of mouth. But, obviously, there are just as many opportunities for them to share negative feedback as well.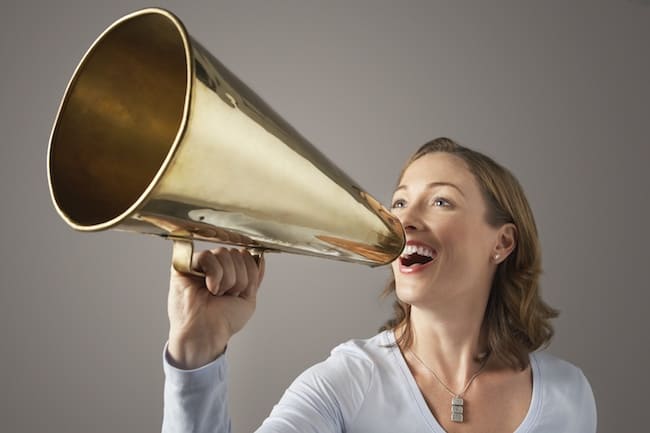 3. Focus on the customer experience as a whole
Oracle reports that 89% of consumers began doing business with a competitor following a poor customer experience. For today's businesses, providing great customer experience is not just an option. It is an imperative. When 86% of consumers say they will pay more for a better customer experience, how it can be anything else?
4. Offer a unique relevance to consumers
Brands must identify a purpose that meaningfully impacts the people they serve. This purpose must influence everything a brand does. When your customers begin asking for products and services that you don't carry or provide, this may be a sign that it's time for redirection.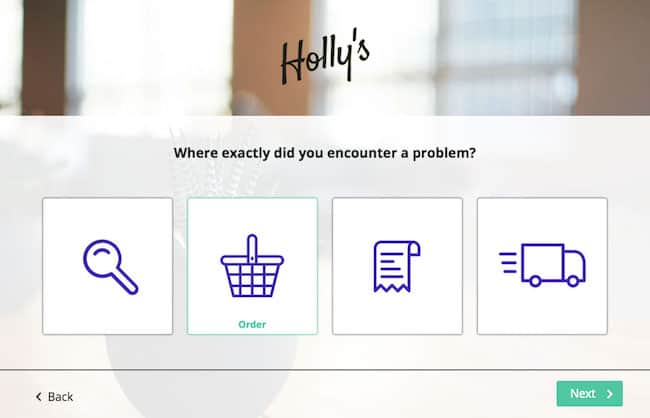 To go further, read our article about How Netfix rose from the ashes by becoming customer centric.
All of the evidence points to a clear truth:  every company, especially vulnerable to abandonment, must make an extra effort to foster brand loyalty with each customer.
What are the direct benefices of customer loyalty?
Loyal customers create a positive word of mouth
Loyal customers typically convince their friends and family to choose one company over another based on their experience with a brand. Research shows that the vast majority of shoppers – 92% – trust recommendations from friends and family more than any other source and, at least, 50% of their purchases are directly tied to word-of-mouth.
 Get better Customer Insights through loyalty
Customers, particularly Millennials, who are invested in a brand are more likely to communicate their needs and wants, providing the brand with a better understanding of what specific problems it must solve. With better customer knowledge, brands don't have to guess at what their customers need. The customers have already told them.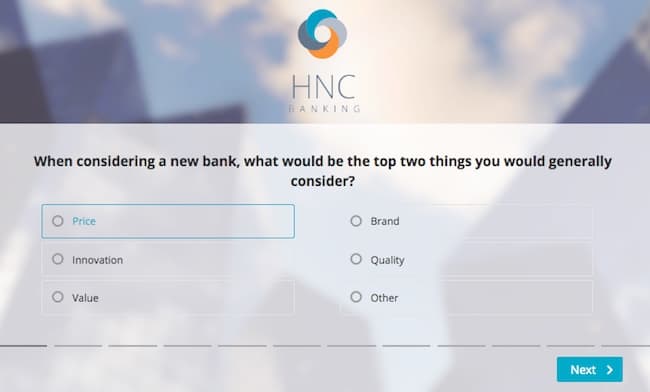 Customer loyalty makes you save costs
Data from the Econsultancy/Responsys "Cross-Channel Marketing Report 2014" shows the value of building customer relationships, as 70% of respondents agree that it is cheaper to retain an existing customer than it is to acquire a new one. Flowtown supports this finding, here showing how it costs 6 to 7 times more to acquire a new customer.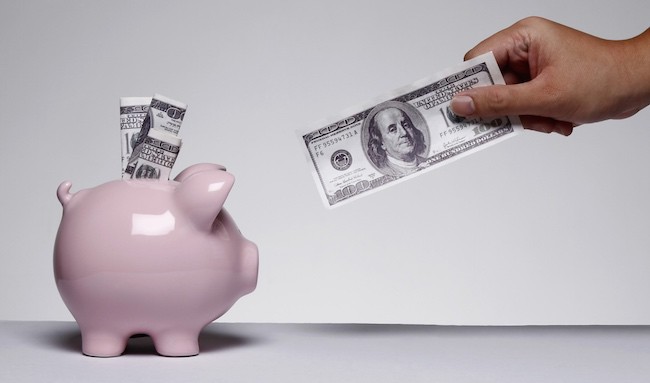 Customer loyalty is profitable
According to a joint report by Manta and BIA/Kelsey, "Achieving Big Customer Loyalty in a Small Business World", a repeat customer spends 67% more on a given purchase than a new customer does. Repeat customers have a clear impact on business revenue.
Customer loyalty is a key Differentiator
89% of consumers have stopped doing business with a company after experiencing poor customer service. In fact, according to Bain and Company, a customer is 4 times more likely to buy from a competitor if they experience a service related problem. The better the customer experience, the more loyal the customer.
Case Study: Lululemon Loses Loyal Customers… and Wins them Back
In 2012 Lululemon, the popular high-end yoga and fitness apparel company reached $1 billion in revenue in a market that was already saturated with other big name athletic brands. The company relied on online sales for much of its business, ranking 162 in Internet Retailer's Top 500 Guide.
But the company soon after experienced a series of mishaps. CEO Chip Wilson said in a regrettable interview that certain body types (i.e. overweight women) just "don't belong" in the company's sporty clothing. Then, it experienced another public relations fiasco when it was discovered that it was selling defective pants which failed to conceal parts of the body.
According to Sterne Agee analyst Sam Poser, "Many customers…have left and it's hard to get them back. [B]rands such as Nike and Under Armour… have bitten into LULU." Suddenly, Lululemon became everybody's favorite company to hate. Customers took their complaints to social media, expressing their opinions on Facebook, Twitter, and blogs, and abandoned the company for its competition.
Lululemon's stock responded accordingly, dropping 13 percent in 2013.
To counter the mass exodus of loyal customers, Lululemon vowed to deliver a much-improved customer experience. It worked to improve the customer experience across all channels, particularly online, a key growth channel for the company. Soon after, its commerce sales accounted for 19.7% of total sales during a single quarter, up from 17.2% during the same period in the previous year year. E-commerce sales continued to grow 22.1% year-over-year, amounting to $321.2 million in 2015.
The company's rebound was impressive. In the United States, 55% of Lululemon's shoppers between the ages of 25-35 said Lululemon was their favorite brand. In Canada, it fared even better with 70% of shoppers citing it as their favorite, both countries clearly preferring it to competitors Gap and Nike.
So what was the secret to Lululemon's comeback?
Customer Feedback Lessons from Lululemon
Despite making mistakes many industry observers have sure meant the end of the company, Lululemon remains today a very popular brand. It has regained its reputation and financial losses, in large part, because it has made more of an effort to take into consideration what its customers value.
To gather information about what its customers want and need, Lululemon invites brand advocates – fitness gurus, yoga instructors, and other community leaders – to share feedback on everything from their perceptions about the brand to what they think about the newest designs.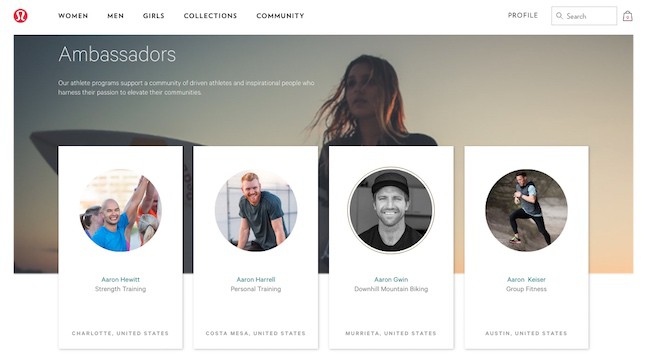 Customers are asked to share their thoughts on the site's Hey Lululemon page, and to complete feedback surveys which ask customers to identify everything from their reasons for shopping with Lululemon – price, quality, customer service, etc. – to how likely it is they will defect to competitor should it offer the same products at a reduced price.
Creating feedback opportunities provide Lululemon and its customers  with numerous benefits:
A better understanding of why customers chose them over the competition, and what they could do to better to ensure loyalty and develop a competitive advantage.
Hear customer concerns and rectify any issues before they become complaints.
Address any complaints before they go viral.
Encourage a free exchange of ideas which shows customers that their best interests are at the heart of every decision Lululemon makes.
Lululemon is a real customer-centric company
Customer satisfaction surveys and feedback initiatives have enabled Lululemon to reposition itself as a customer-centric company. Company CEO Laurent Potdevin has said that after Lululemon's recent failures, his first focus "was to be guest-centric. To say yes to our guest. They come back if something isn't working and if something is not working, then we have to fix it." According to Potdevin, "The days of brands telling you what to wear, and how to wear it, are gone. The guests own the brand."
This philosophy is working extraordinarily well for the company, with customer loyalty at an all time high. Today retail observers refer to Lululemon's enthusiastic customers as a "cult", citing the company's use of customer feedback as key to its creation of an "addictive experience". Retail expert Robin Lewis puts it this way: "[It is] addictive because each time customers co-create the experience with the brand, they are shaping it to their mood of the moment." This gives customers "such a rush" they want to come back over and over again.
Lululemon made the decision to make customer retention a priority. Like 70% of companies that deliver best in class customer experience, they use customer feedback to tap into what customers want, building a relationship that is memorable, unique, and fosters loyalty.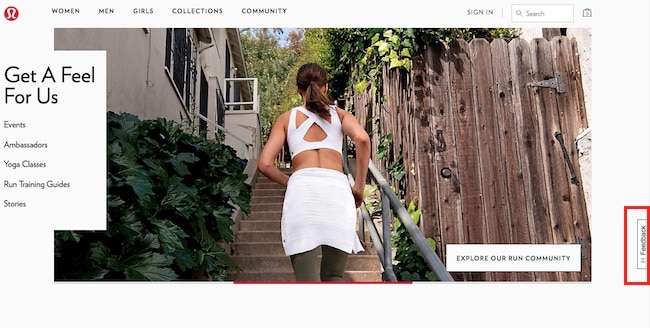 Customers will keep coming back if they know a brand is delivering products or services of real value and providing exceptional customer service. Feedback surveys, like those used by Lululemon, are an efficient way to obtain customer knowledge about your brand and any problems they have with it, helping you better identify what you need to do to provide a better experience and, therefore, increase your customers' loyalty.