In 2017, U.S. online retail sales surpassed $450 billion with its highest growth rate since 2011. Meanwhile, e-commerce continues to be the fastest growing retail market in Europe, actually outperforming U.S. growth. The last decade has seen nothing short of a revolution in customers habits. We clearly live in the age of online shopping, customers are...
In 2017, U.S. online retail sales surpassed $450 billion with its highest growth rate since 2011. Meanwhile, e-commerce continues to be the fastest growing retail market in Europe, actually outperforming U.S. growth.
The last decade has seen nothing short of a revolution in customers habits. We clearly live in the age of online shopping, customers are finding it easier and more convenient to shop this way.
Unfortunately, that doesn't necessarily mean it's any easier for an online business to be successful. The reality is that a bit more than 50% startups fail. The online marketplace has become such a competitive environment that only the best of the best survive.
While many factors contribute to the demise of online businesses, evidence points to a specific cause which leads many of them ashore: the lack of customer focus.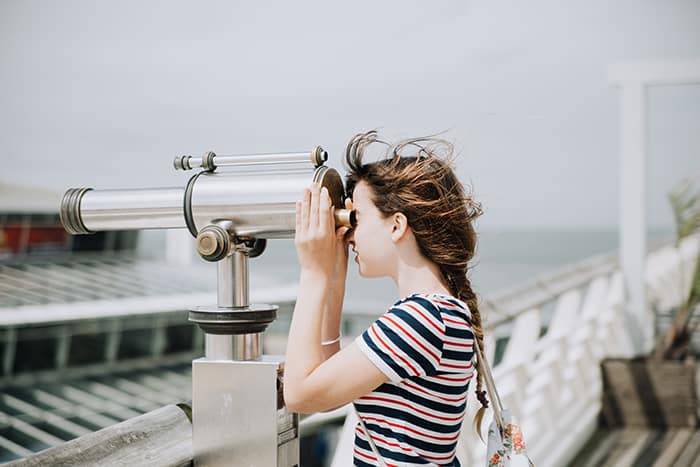 Customers quote some of their biggest frustrations, are that websites can't answer their questions and/or that they're not responsive (mobile optimized). Both situations typically result in website abandonment, many studies have proven that customers who have a bad service experience, visit a competitor's website. Bear in mind that it takes twelve positive customer experiences to make up for one negative one, these online businesses are unlikely to make it up to their customers…
These are the reasons why, many businesses are doubling down on their efforts to provide a superior level of customer care. Findings from Bain, show that customer experience is expected to overtake price and product as a key brand differentiator, this explains that 89% of online businesses are now competing mainly on customer experience.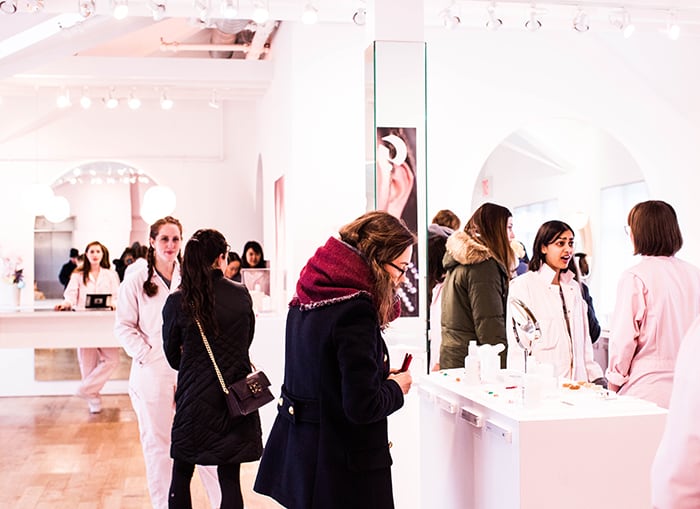 Online businesses which focus on providing engaged, responsive customer service generally benefit from greater customer loyalty. Customers that come back, spend on average upwards of 20% – 40% more than first-time customers.
That's not all though! Here are four ways, ignoring your customers can hurt your online business. Big or small, this is what happens when they don't listen to customers and how customer feedback can help overcome those problems.
1- You lack a personal touch…
Customers expect a customized approach from brands they purchase from, but delivering true personalization can be complicated.
The exact level and type of personalization is difficult to achieve since it varies from person to person. Do they prefer email discounts, pop-up offers, recommendations based on buying habits?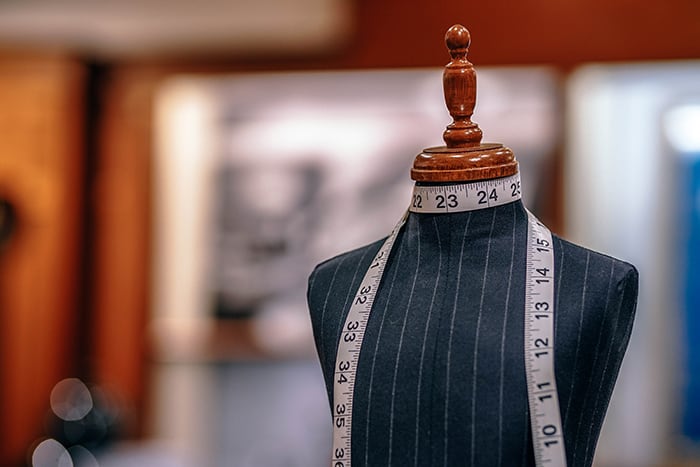 Well…You'll never know unless you ask them! Customer feedback surveys allow you to create personalized, unique, and optimized experiences for your customers, tailored for each of their individual preference. Actually, recent research has shown that, an increasing 50% of consumers are willing to share their opinions if a business can make their lives easier through customized and omnichannel experiences.
It's time to start paying attention to what makes them happy, nothing better than asking them yourself.
2- You're only focusing on desktop
Research shows mobile shopping accounts for nearly 1/4 of online purchases.
According to Smart Insights, most of e-commerce traffic now comes from mobile and tablet. The reality is that mobile shopping is here to stay, in fact, Google has recently updated its rankings to prefer mobile-friendly sites and "punish" those who are not responsive.
To attract customers and increase sales, implement responsiveness to your website and you can even take it to the next level by launching a mobile application for your store.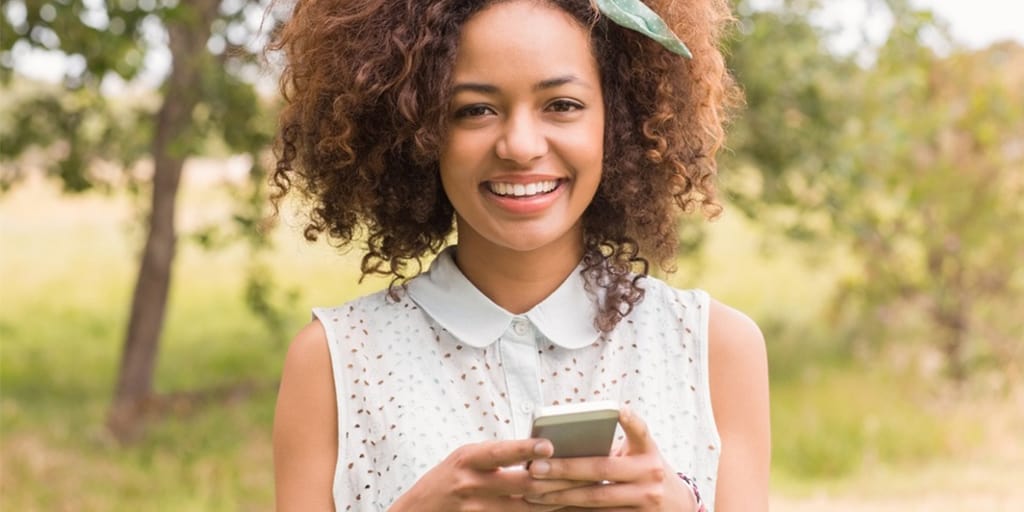 You'd better get on the mobile wagon quick, if you haven't yet!
Oh and by the way, mobile turns out to be a perfect way to deliver customer feedback surveys and help you stay in touch with customers. Since people are constantly on their phones, it's easier and more likely to get their feedback via this device.
Read more about The benefits of designing mobile-friendly surveys.
With social networking sites like Twitter and Instagram experiencing all-time high levels of popularity, customers are no strangers to expressing themselves in the moment.
It's a way to develop a unique advantage by gathering feedback in real time when the transaction is taking place, meaning it will be as accurate as possible.
3- You're overly attached to acquiring new customers
Some studies estimate that it costs 5 -7 times more to acquire a customer than it does to retain an existing one.  Given that increasing customer retention, by even just 5%, can increase profits by at least 25%, retaining existing customers simply makes better financial sense.
If you don't establish a retention strategy now, your online store is likely to become less and less profitable. Of course, acquisition is always needed in e-commerce. But a smart online business will also focus heavily on retention so as to keep acquisition costs down.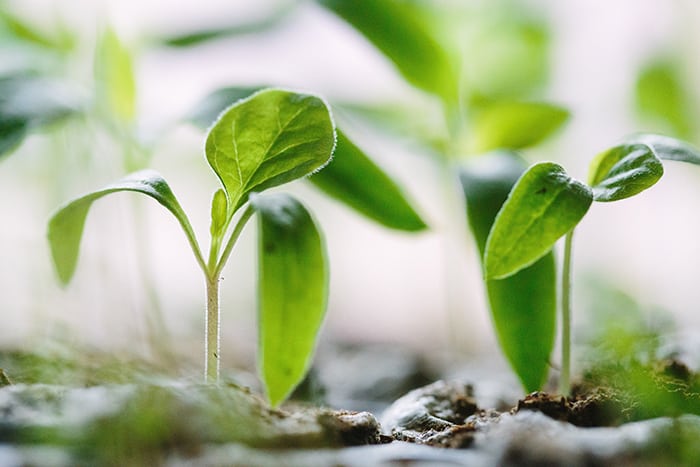 The findings from a Rice University study show that simply asking customers what's wrong, or what you could improve for them, is enough to maintain their engagement and happiness. Customers want to know that their opinions are valued by the companies with whom they chose to do business, for better or worse.
It goes without saying that the happier the customer, the more likely he or she is to continue doing business with you. So customer feedback surveys are one way to help ensure happy customers that will stick with you.
4- You're not telling customers WHY they should shop with you
If it's important to retain existing customers, it is just as important for you to communicate to potential customers why your products will benefit them, and why they purchase these products from your website in particular.
There are so many e-commerce businesses, it's pretty easy to get lost in the crowd. Do you know what sets you apart from the competition? Clearly understanding and exploiting your value is key to stand out.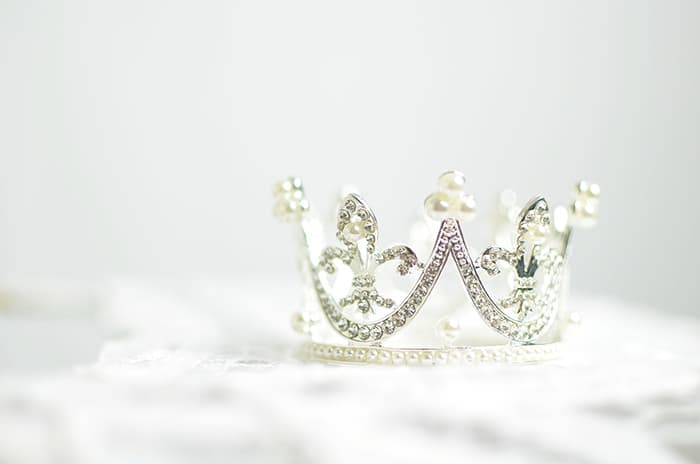 Asking for feedback on how customers view you, will allow you to find out what makes you better or not than the competition: selection? Customer service? Price? Pinpoint what makes you unique, and highlight that value every time a visitor clicks on your site.
Case Study: J. Crew vs. "The Next Big Thing"
Here is a specific example that illustrates the importance of delivering a superior online customer experience.
2015 was a difficult year for J. Crew, the one-time retail leader's value plummeted by 84%.
The company's inability to connect with customers: failing to keep up with changing fashion tastes, selling poorer quality clothing, keeping prices too high, is what led them to this failure.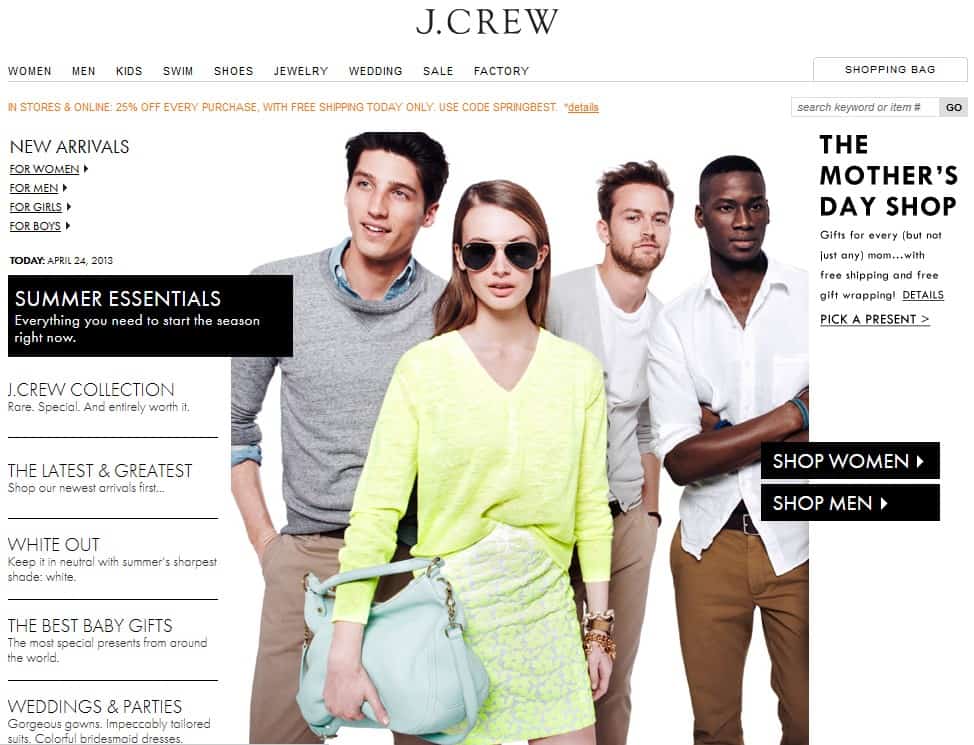 J. Crew appeared to have simply stopped listening to what customers wanted, which was one of the biggest reasons of their downfall. One self-described "longing customer" even took it upon herself to write the company an open-letter, reminding them that if they continued ignoring customers needs much longer, they were likely to see the departure of many brand loyalist.
Many retailers are face with the fact that we live in an era of ever-greater choices, making it all the more difficult to win customer loyalty.
If we take Everlane, the company some think is poised to become "the next J. Crew." The retailer has shown impressive stamina, thanks to its growing and loyal customer base of about 300,000 customers.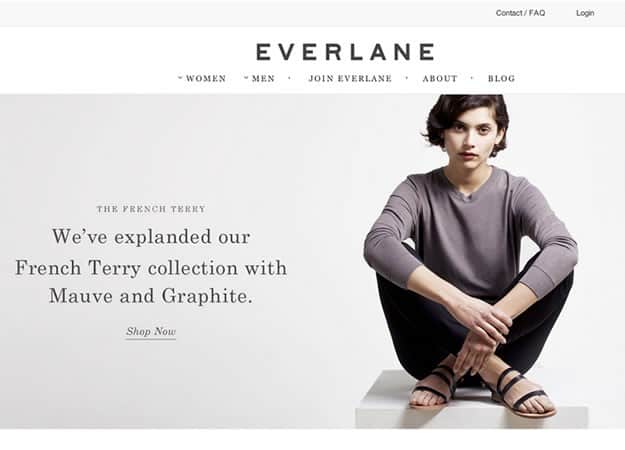 The company doesn't operate any physical stores, making its online store the hub of all activity, and they've carefully designed their online customer experience. The company focuses solely on how to deliver the best possible experience to its customers.
Customer Voice is Key to Ecommerce Success
For Everlane, success has come from making one very simple decision: to give customers what they want in the manner they wish to acquire it. This approach worked well and within its first two years, 30% of its customers were repeat shoppers. To find out what their customers wanted, Everlane just asked them, it's as simple as that. From style to price, customer feedback drives the company's decisions at every level.
"People like to be in control, and when we're given choices we feel like we're actually in control of our experiences." Given how much room customers have to share their thoughts about what they want, Terracciano imagines " people who shop on [Everlane]…will be more apt to do it again." Brand observer – Stephen Terracciano 
The departure of J. Crew loyalists emphasizes the importance of listening to your customers in a world where online options are endless. Unfortunately, J. Crew shows what can happen to retailers who, for whatever reason, lose sight of what their customers are asking for.
On the other hand, Everlane demonstrates how putting customer voice at the center of what they do, creating a customer-centric environment, is the most effective formula for business success.
Discover more on How 10 top brands collect customer feedback.
Companies too often underestimate the power of listening to their customers. They get so focused by sales and being profitable, that they lack in realising they've forgotten about the most important aspect of their business: customers. You now grasp how necessart it actually is.
Improve Your Ecommerce Performance Today!
Maintaining a successful e-commerce business is tough, especially when you see one-time industry leaders like J. Crew struggle to compete. But you can do it!
As you've understood by now: just ask your customers what they value, so you can do everything in your power to consistently deliver it to them.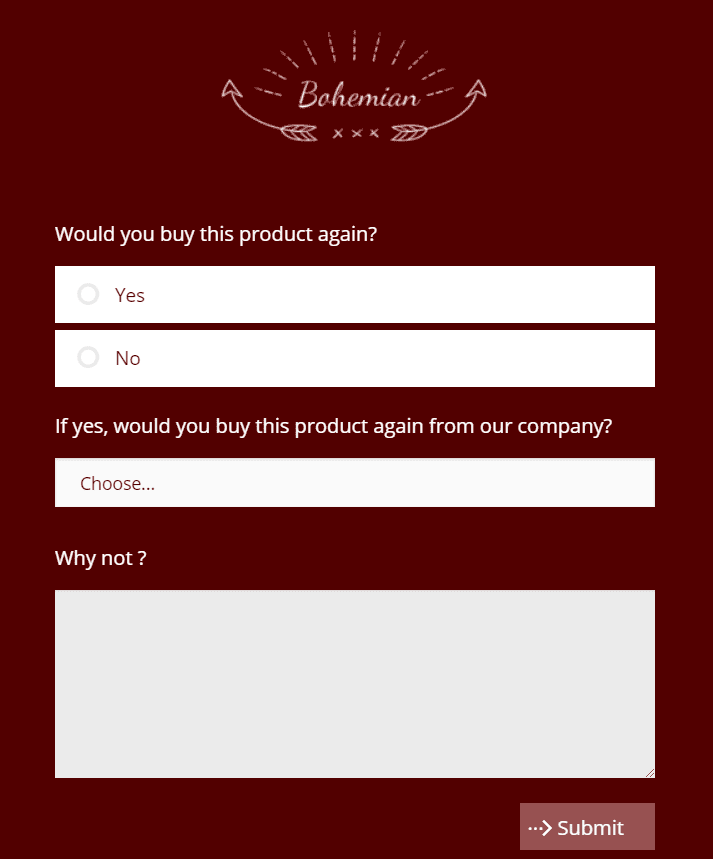 MyFeelBack survey example
There are many ways to approach your customers depending on what you'd like to ask them. Again, you want to get the feedback at the most appropriate moment, ultra-personalized and qualified surveys will allow you to do so by asking them the right questions, at the right time and in the right way. MyFeelBack, for instance,  enables you to do so, using different types of surveys fitting to each approach you'd like to put in place.
Knowing who your customers are and what they like will, undoubtedly, enable you to increase conversions and sales. Make it easy for your customers to share their feedback with you, and keep them engaged with your business.