The health crisis has led to changes in consumer behaviour, as well as the development of digital channels in the customer experience… Changes that look set to stay. 
Restaurants, tourist sites and cultural venues (museums, cinemas, etc.) are finally reopening. But what kind of post-Covid customer experience lies ahead?
It is important to anticipate, design and create this post-Covid customer experience in accordance with the changes in customer behaviour and expectations, as well as any health measures that are still in place.
The Lasting Effects of Covid on Consumer Behaviour
There's no arguing that the current Covid-19 health situation has led to profound changes in consumer buying behaviour. Our purchasing habits are different today than they were yesterday. This is primarily due to the digitalisation of the customer journey as a result of Covid restrictions. An eMarketer study shows that French people spent 77.3 billion euros online in 2020, which is 17.1% more than in 2019. Digital channels have taken over from physical ones: websites, mobile apps, emails, social media, etc.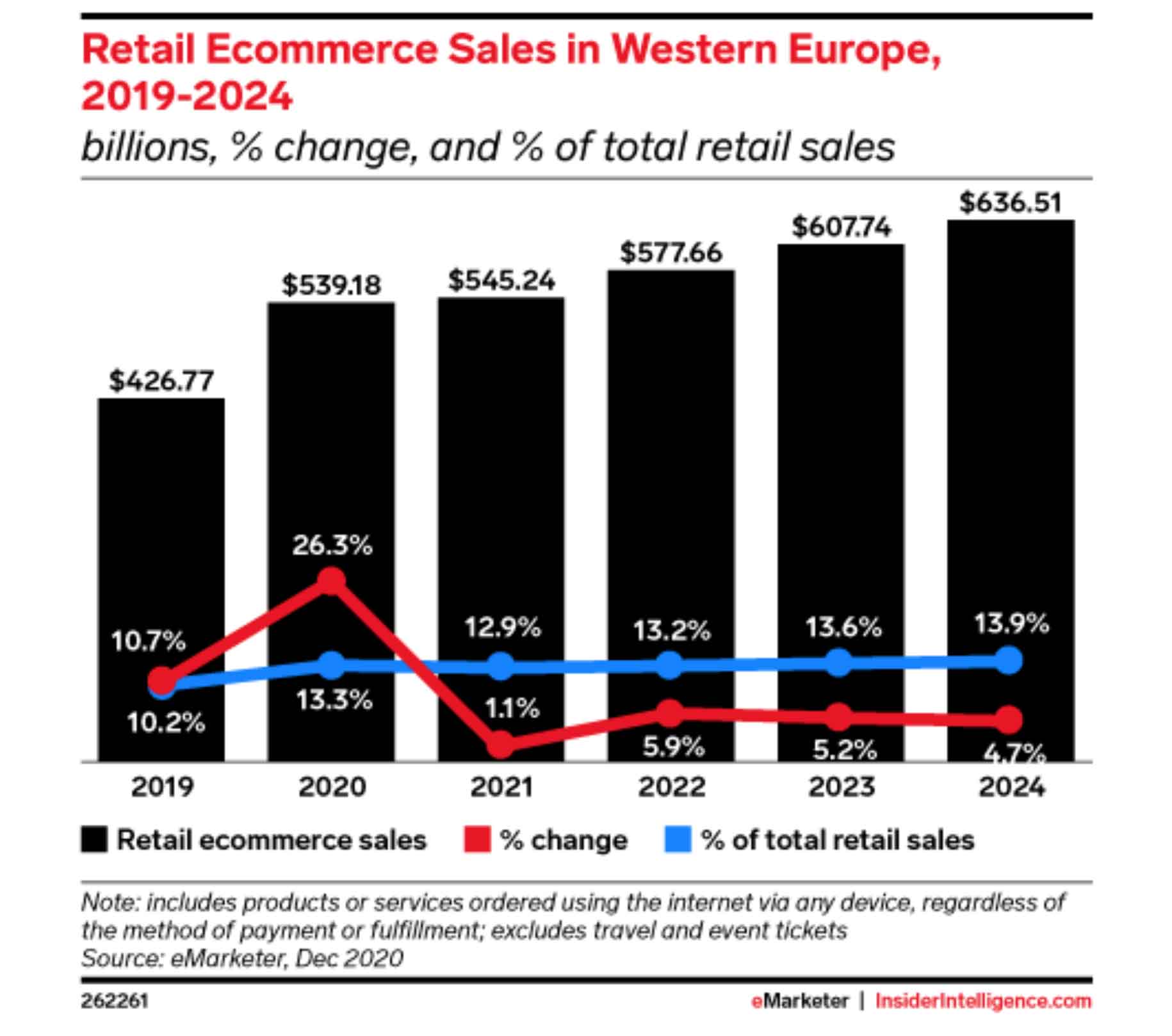 Image credit Emarketer
In the Tourism and Restaurant industries, which have been hard hit by the Covid-19 crisis, the customer experience has developed into a mix of the digital and physical world. The huge rise of Click & Collect, which has turned restaurants into pick-up stores, perfectly illustrates the interweaving of online and offline.
An Acceleration of Pre-existing Trends
The health crisis has accelerated trends that already existed. The rise of digital touchpoints and channels in the customer experience is not new. It was at work long before the pandemic.
Price sensitivity, which has been accentuated by the crisis for some consumers, also existed before the crisis. The same could be said of increased customer ecological awareness.
The Covid-19 crisis is a trend accelerator and has transformed brands' customer experiences. As the Tourism and Restaurant industries prepare to reopen after a long period of partial or total inactivity, it is important to take these changes into account when imagining the post-Covid customer experience.
The Interweaving of Physical and Digital Channels
In the midst of the Covid-19 crisis, some museums decided to offer visitors new experiences, such as "virtual tours" to discover certain collections from behind a computer screen. As for cinemas, some made part of their catalogue available on their website. For example, MK2 launched the MK2 Curiosity platform, on which users can stream some of their favourite films.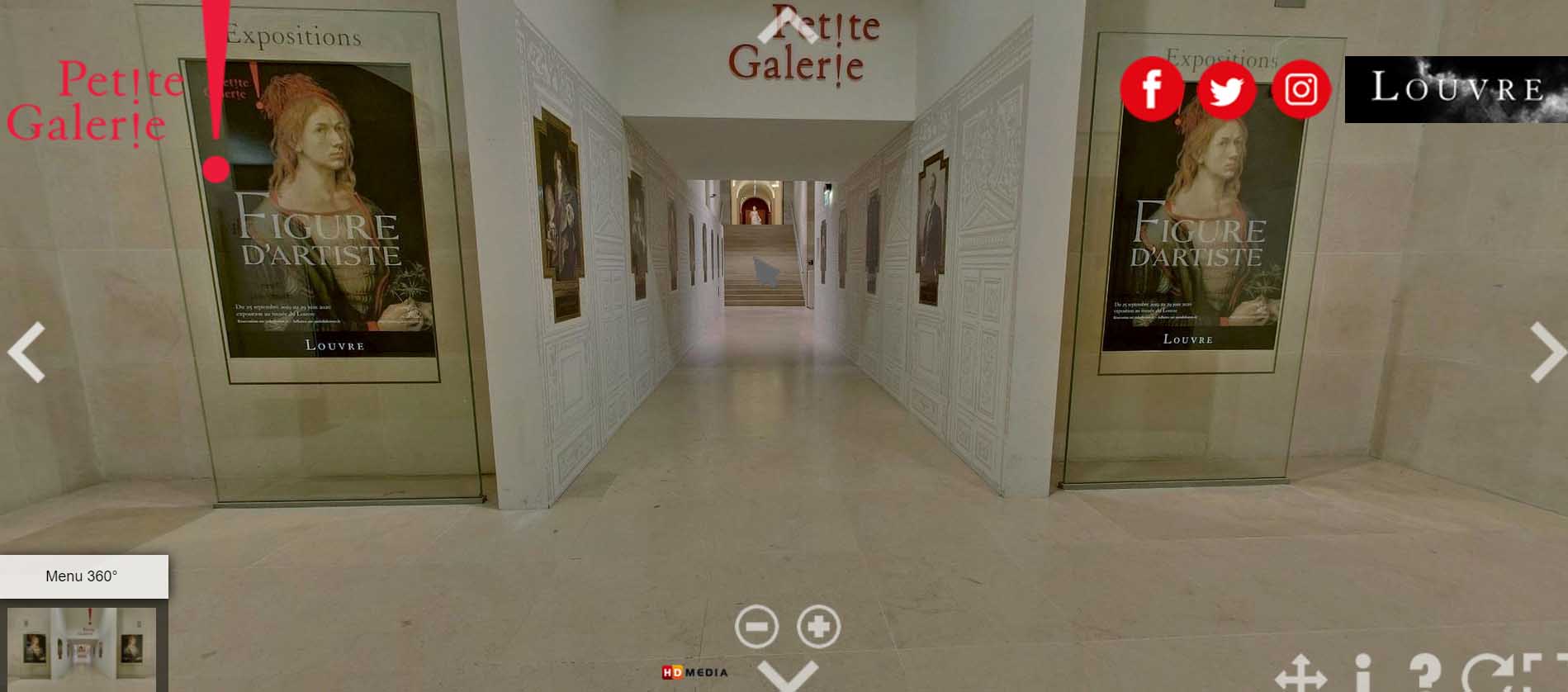 In both of these examples, the digital customer experience has completely replaced the physical customer experience. The entire customer experience has become digital.
The Post-Covid Customer Experience will not be 100% Digital
When it comes to restaurants, cultural venues, and tourist sites, the post-Covid customer experience will obviously not be 100% digital. Although people enjoyed virtual museum tours, they will never replace in-person visits. Just as Click & Collect or home delivery services will never replace an in-house dining experience.   
In these two major industries, the post-Covid customer experience will consist of a greater hybridisation of the physical and digital world. Therein lies the true challenge… to create a "phygital" and "omnichannel" customer experience. Which in turn requires a digital transformation of the Tourism, Restaurant and Cultural industries.
An Omnichannel Customer Experience and Digital Transformation
Although a lot of progress has been made since the beginning of the health crisis, some businesses in the Restaurant and Tourist industries are lagging behind in the digital department. Yet the post-Covid customer experience is reliant on digital transformation. Otherwise, online/offline hybridisation is impossible.
We have already discussed digital transformation in the Banking & Insurance industry. It entails new processes, new communication channels and the use of new tools. For restaurants, for example, this could involve creating a website, setting up an online booking tool, signing up to an ordering platform, and putting in place the right logistics for click & collect and deliveries.
This digital transformation will enable the Tourism and Restaurant industries to offer customers an experience that meets today's challenges. For example, for restaurants this could be:
The possibility for a customer to book a table online, to avoid waiting.
The possibility to pre-order and prepay your meal online before eating it at the restaurant.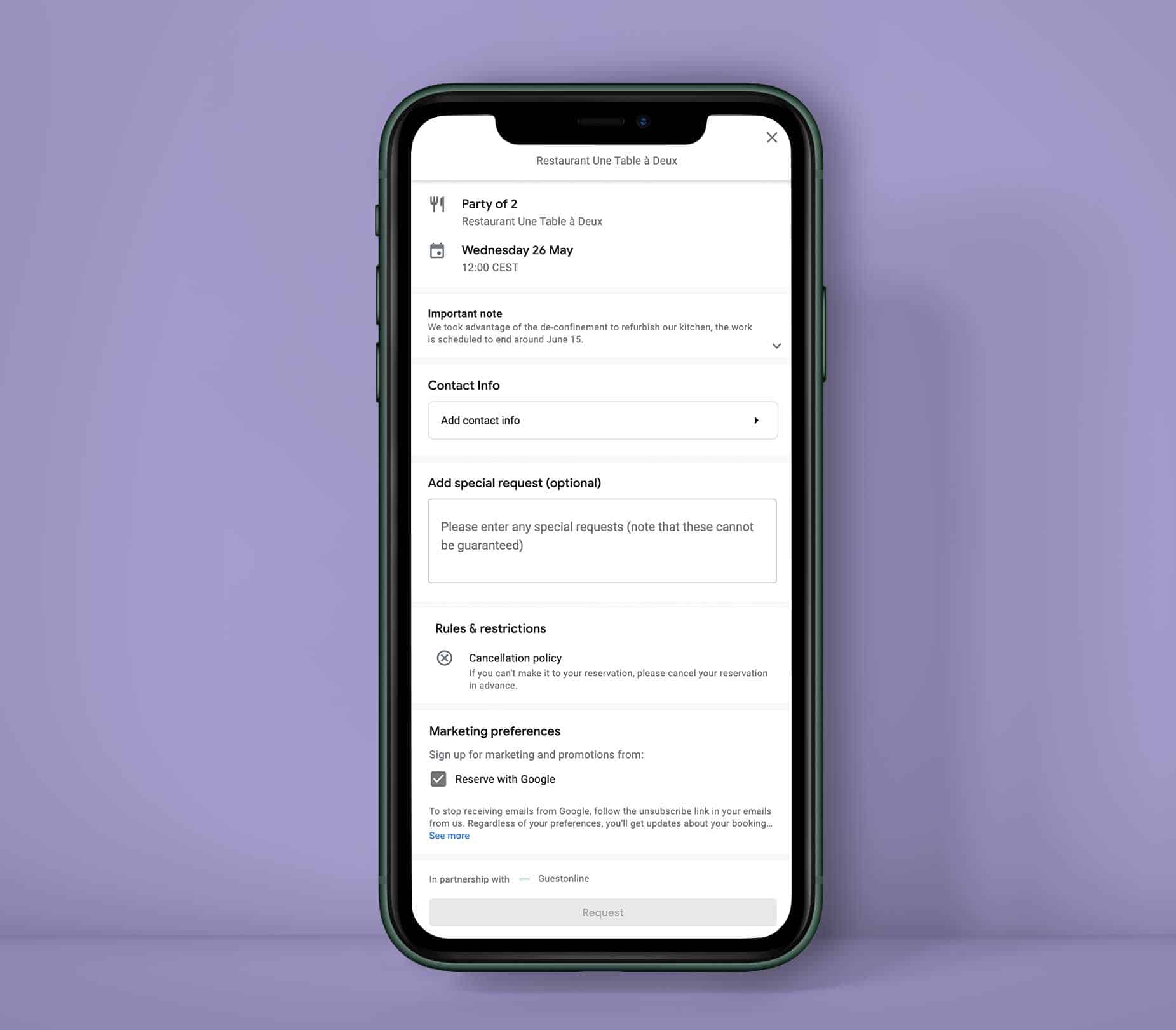 These new requirements shouldn't be seen as a constraint but as an opportunity. They will directly benefit industry players. The two examples above allow to optimise restaurant occupancy rates and to improve revenue forecasting.
Adapting to Health Measures: Another Aspect of the Post-Covid Customer Experience 
The customer experience in the Restaurant and Tourism sectors has changed in two major ways because of Covid. Firstly, as a result of the digitalisation, or "phygitilisation" of the customer journey, as mentioned above.
And secondly, due to preventative health measures, that will continue to apply in the medium term at the very least. Restaurants, cultural venues, and tourist sites, will have to facilitate remote payment (website, mobile apps) or contactless payment and rethink the way they welcome customers. The long-neglected QR code will be a tool, among others, to offer a post-Covid-friendly customer experience.
Price Sensitivity and Eco-responsibility
The Tourism and Restaurant industries also need to take into account price sensitivity and eco-responsibility when creating their post-Covid customer experience. A June 2020 KPMG study shows that these two considerations have been accentuated by the health crisis.
Although most consumers are delighted at the idea of going back to restaurants, museums, cinemas, and tourist sites, it is important to keep in mind that, for some, purchasing power has decreased because of the crisis and uncertainty weighing on the job market. 
The health crisis has also reinforced consumer ecological awareness. Indeed, consumers are increasingly sensitive to the social and societal consequences of their consumption. It is therefore also important to add eco-responsible services or measures to your post-Covid customer experience.
Using the Voice of the Customer to Build a Post-Covid Customer Experience
There is a lot to do when rethinking the post-Covid customer experience. Which areas should be worked on first? How can you create this new customer experience? We would like to end this article by sharing a recommendation that is close to our heart, and at the heart of our business. Regular readers of this blog will know what we're talking about. 
It consists in listening to the Voice of the Customer, and to take the consumer into account when building this future experience. Implementing a Voice of the Customer strategy and deploying smart surveys will enable you to better measure your customer and visitors' needs, expectations, and priorities. Get them involved in the creation of your post-Covid customer experience!