Content creation should always be backed by ROI tracking. To align to our clients' targets we track the performance of their videos from the moment they're posted online.
Some brands need branding and reputation, some focus on generating revenue, and others use videos to improve their customer experience and after-sales service…
In this article we analyzed the impact of user-generated videos on sales. We compiled data from our clients and focused on three key KPIs: conversion, incremental revenue, and SEO. Here's what we found:
Conversion: build trust and drive sales with user-generated videos
Conversion is the most important KPI for the majority of retailers we're working with right now.
Most e-commerce sites are using user-generated videos as content to set potential buyers at ease and inspire them along the customer journey, particularly on their product pages.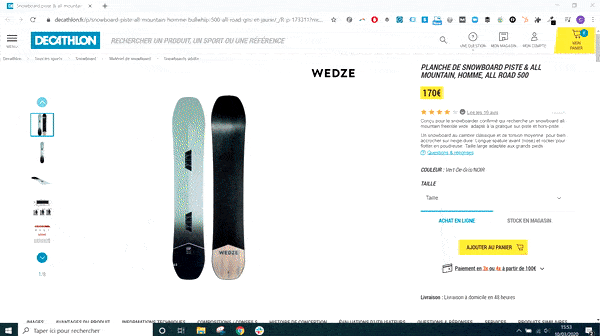 Today, 96% of consumers find that videos are useful when deciding whether or not to buy, and 85% trust user-generated content over brand content.
So the goal here is to improve conversion and sales by guiding consumers with videos made by actual customers.
In 2019, we saw conversions on product pages containing user-generated videos rise by a whopping 68% on average!
Actual figures vary depending on the sector, the type of video (inspiration, feedback, how-to, etc.), and on how the videos are integrated into the product page (carousel, autoplay, review section, etc.).
As an example, here is the average impact on conversion rate in the fashion, multimedia, cosmetics and DIY sectors in Q1 of 2020 :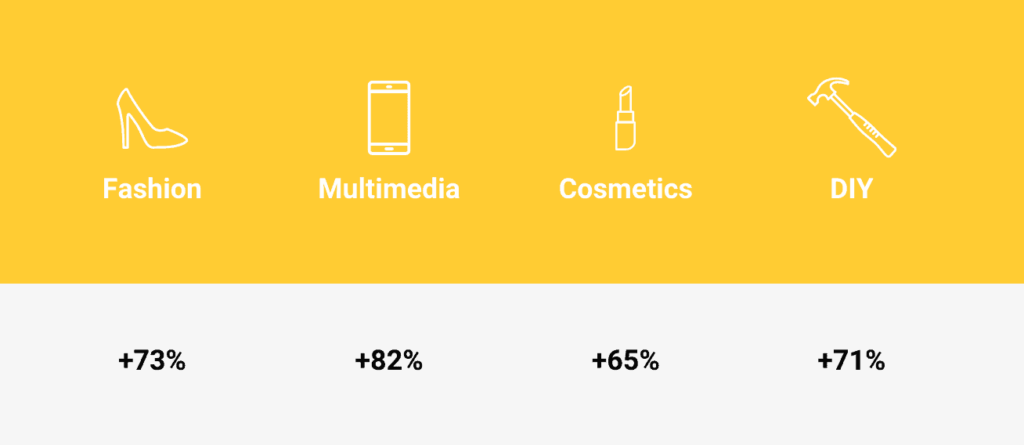 To give you an idea, here are some examples of how videos were integrated by Besson Chaussures, France's 4th leading shoe retailer, along with their impact on the conversion rate :
Incremental revenue: make videos for high performing products
From January to March 2020, the data from thousands of product pages containing videos reflected additional sales ranging from several hundred thousand to several million euros per month for the biggest sites.
We are seeing the greatest upticks in incremental revenue on the most expensive and/or complex purchases, so those representing a bigger commitment. In these cases, consumers need to see the product, understand it and imagine themselves with it before they will click the buy button. But it is also very interesting to note 15 to 150% higher conversions on more "basic" products like clothing, garden supplies, toys… on products costing between 20 and 100 euros.
SEO: generate new traffic sources with videos
In 2020, it's tough to make the first page of Google if you're relying on text alone
That's why more and more brands and retailers are now turning to video to generate new sources of traffic. Now that video results are being featured on the first pages of Google and YouTube is the second largest search engine in terms of volume, video holds a lot of untapped SEO potential to stand out from the competition.
For some brands making large volumes of videos, the view forecast for 2020 is estimated at 4 million organic views on YouTube alone, without a single euro invested in advertising.