Ratings & Reviews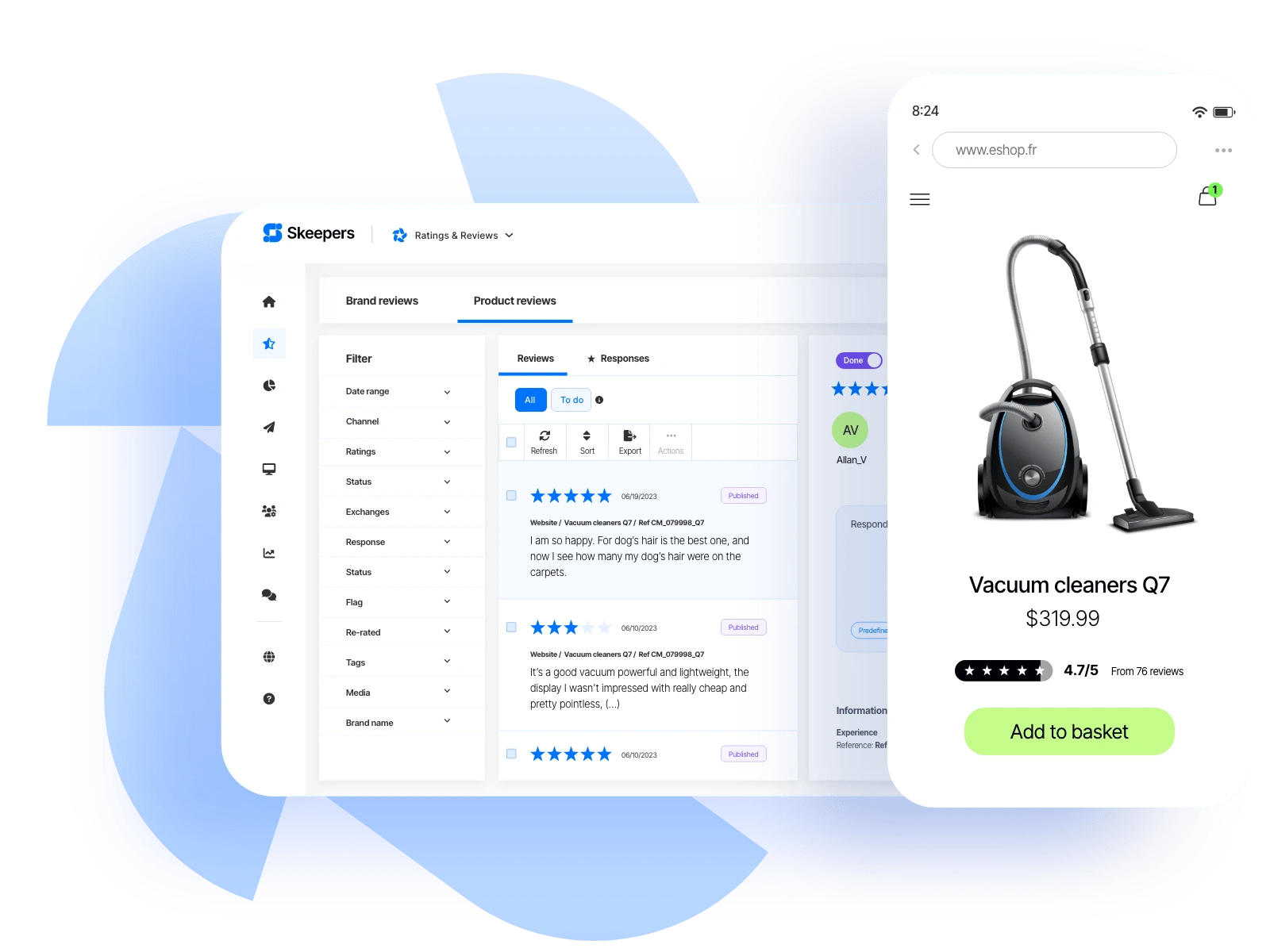 Stand out, Build Trust and Skyrocket Sales
+40%
increase of SEO traffic
+4.2 pts
of e-reputation improvement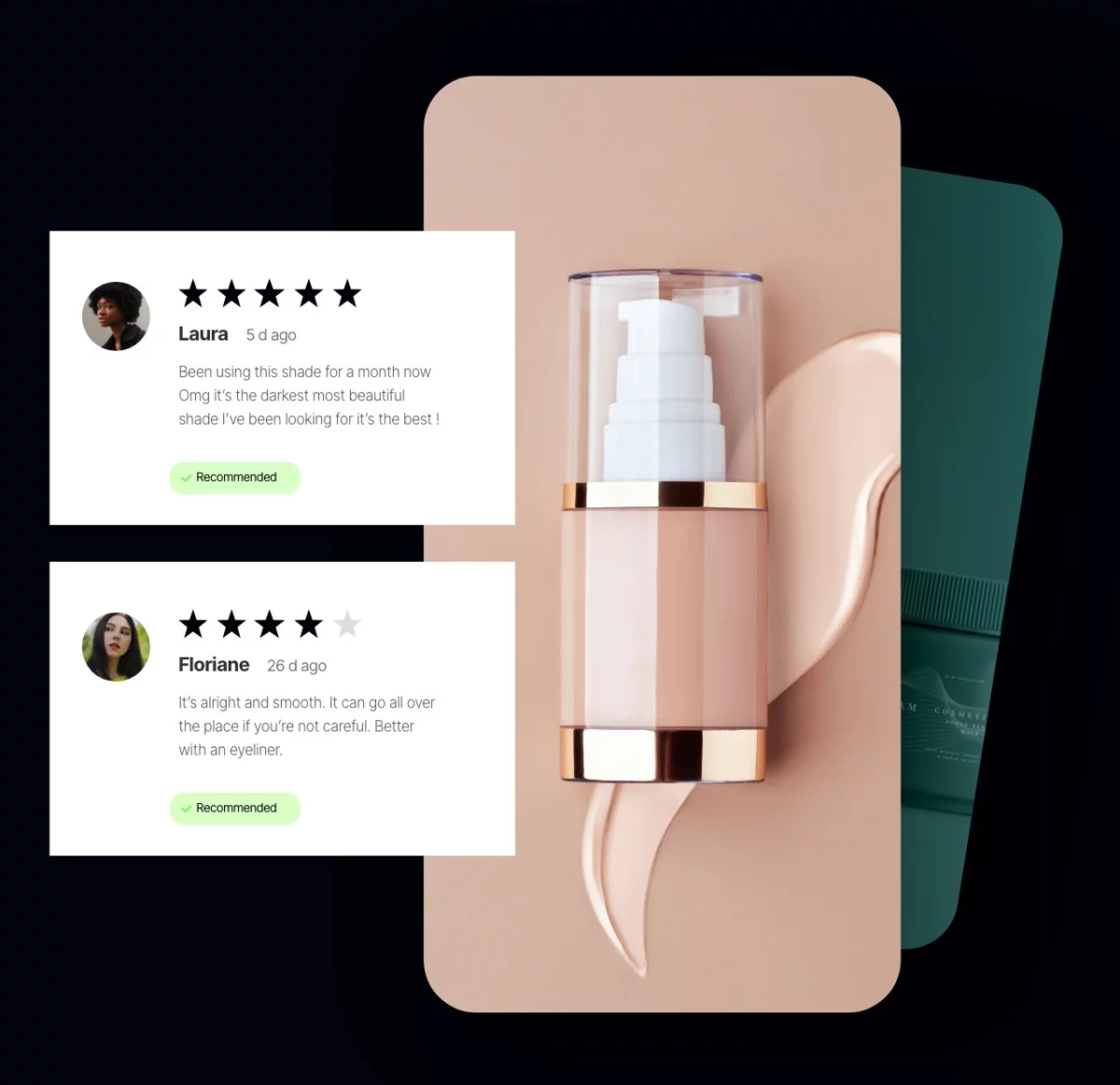 Where reputation meets revenue
Skeepers champions the authenticity of your brand through trusted, verified consumer reviews. Our systematic approach to detecting and mitigating fake reviews enhances transparency and builds solid trust with consumers.
More than just protecting your reputation, we utilize honest feedback to boost product visibility, optimize SEO, increase web traffic, and cultivate customer loyalty, all by creating authentic, meaningful interactions between brands and consumers.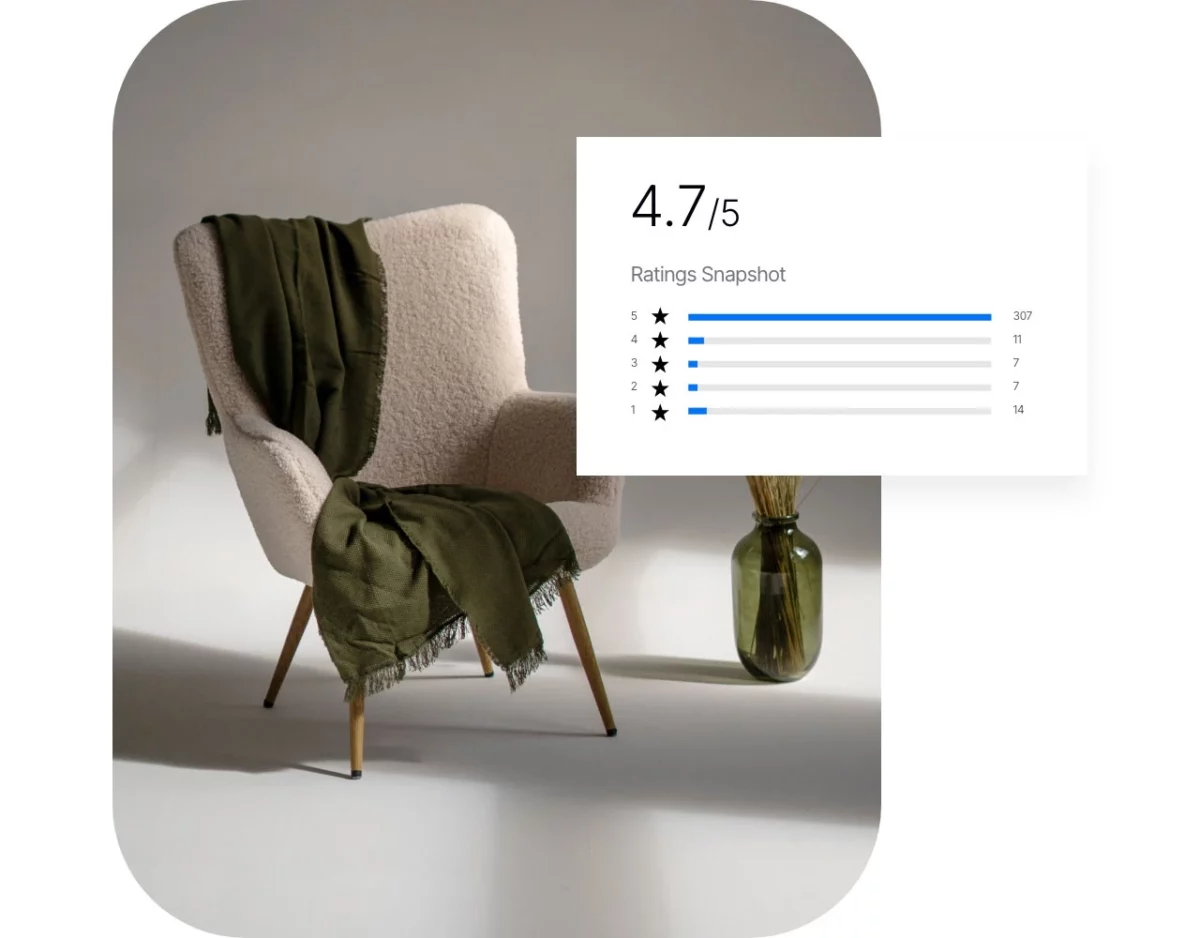 Authenticity, visibility, and trust in every review
In today's marketplace, authenticity isn't just desired; it's required. Consumers are smarter, more connected, and more reliant than ever on reviews from real people. They want to hear true stories and genuine experiences — and that's precisely what they expect from your brand.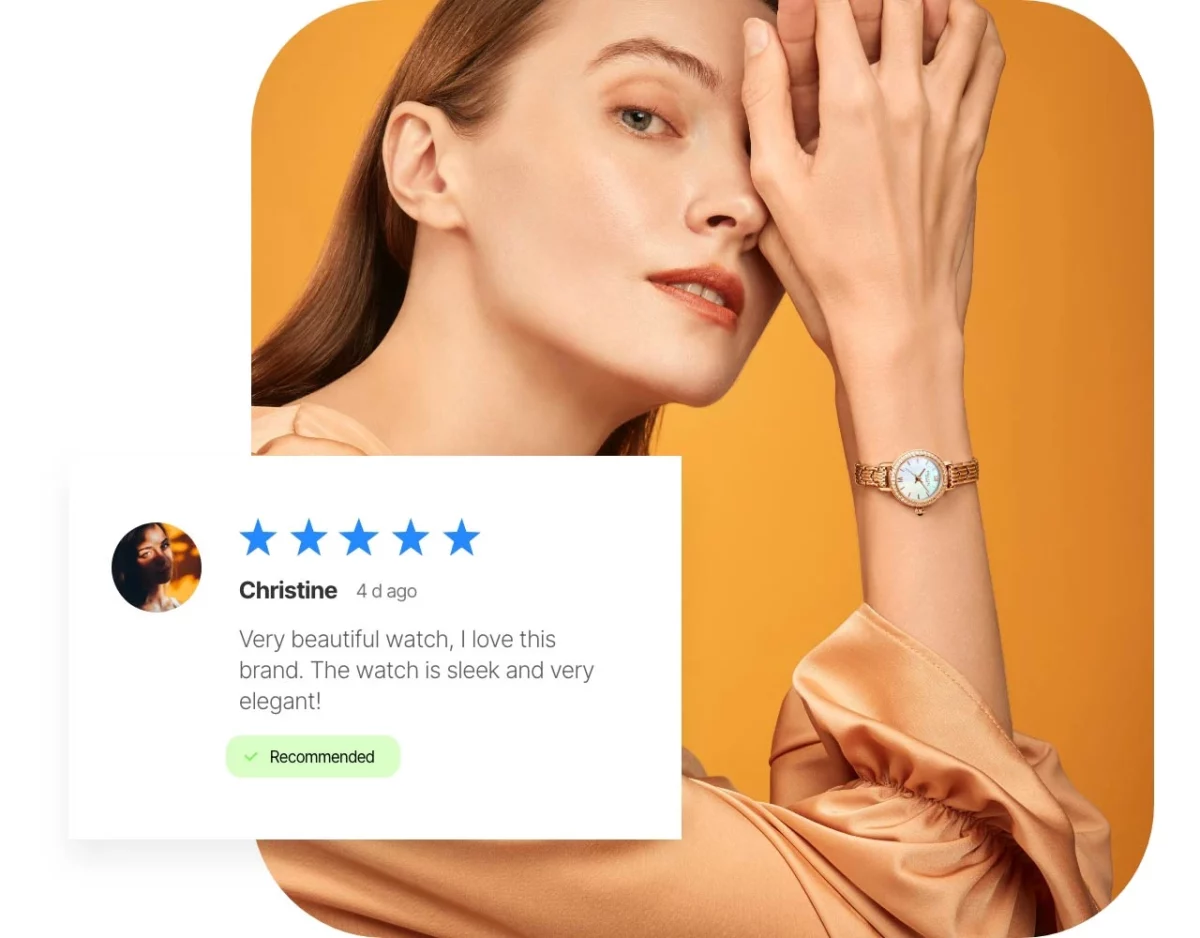 Real Voices, Real Impact
We understand that the most powerful endorsements are the ones that come from the heart. That's why our solution is dedicated to bringing forward real reviews from real voices — your customers. We've developed a robust system that meticulously verifies the authenticity of each review, ensuring that what the world sees is the unfiltered truth. This commitment to genuine feedback builds unparalleled trust and credibility for your brand.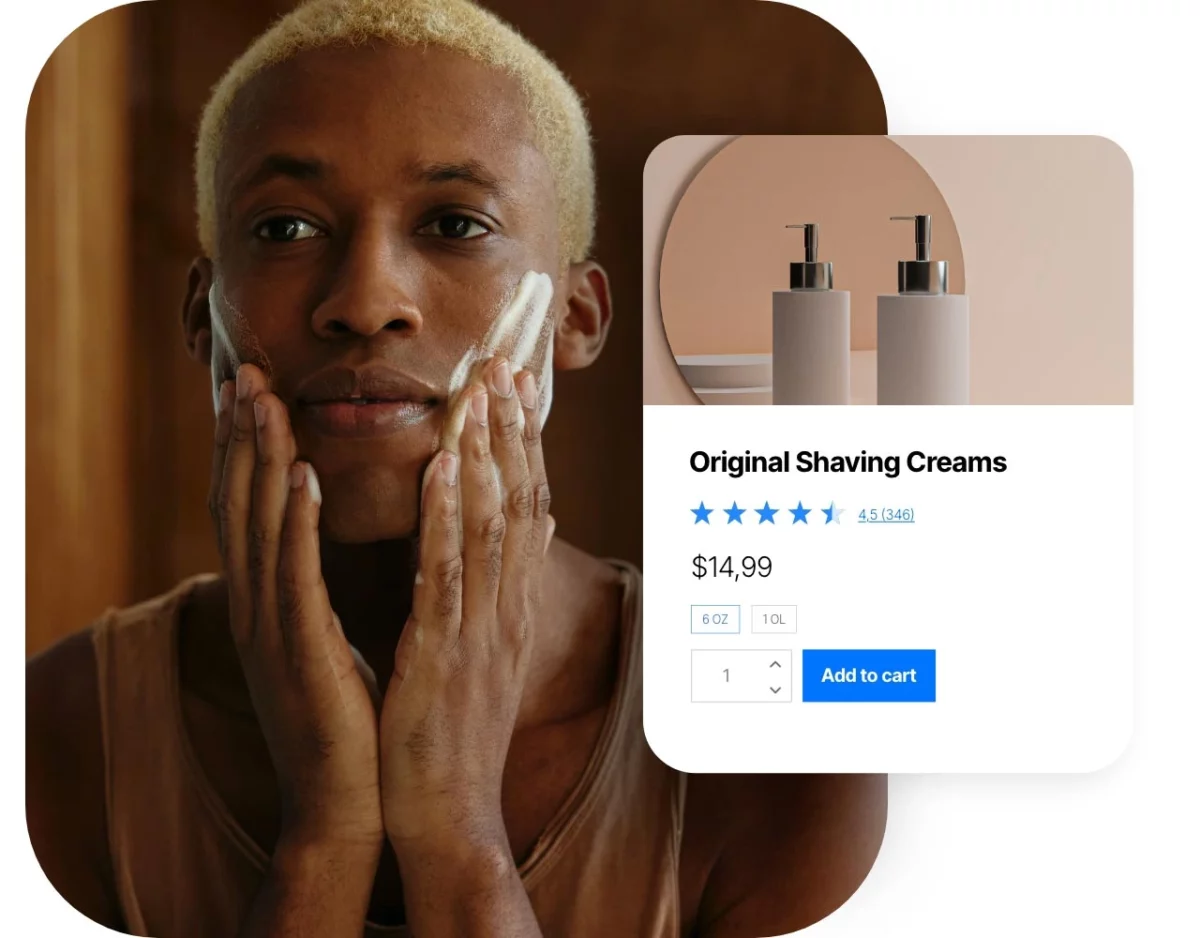 Strategic Visibility
But what's authenticity if it's not seen or heard? That's why we don't just stop at the collection. Through our brand and product widgets, our solution ensures that these precious nuggets of customer truth are displayed where they count the most — be it on your own website or your retailers' pages. With our intuitive system, you have the power to choose the channels that make the most sense for your brand, amplifying the impact of each review.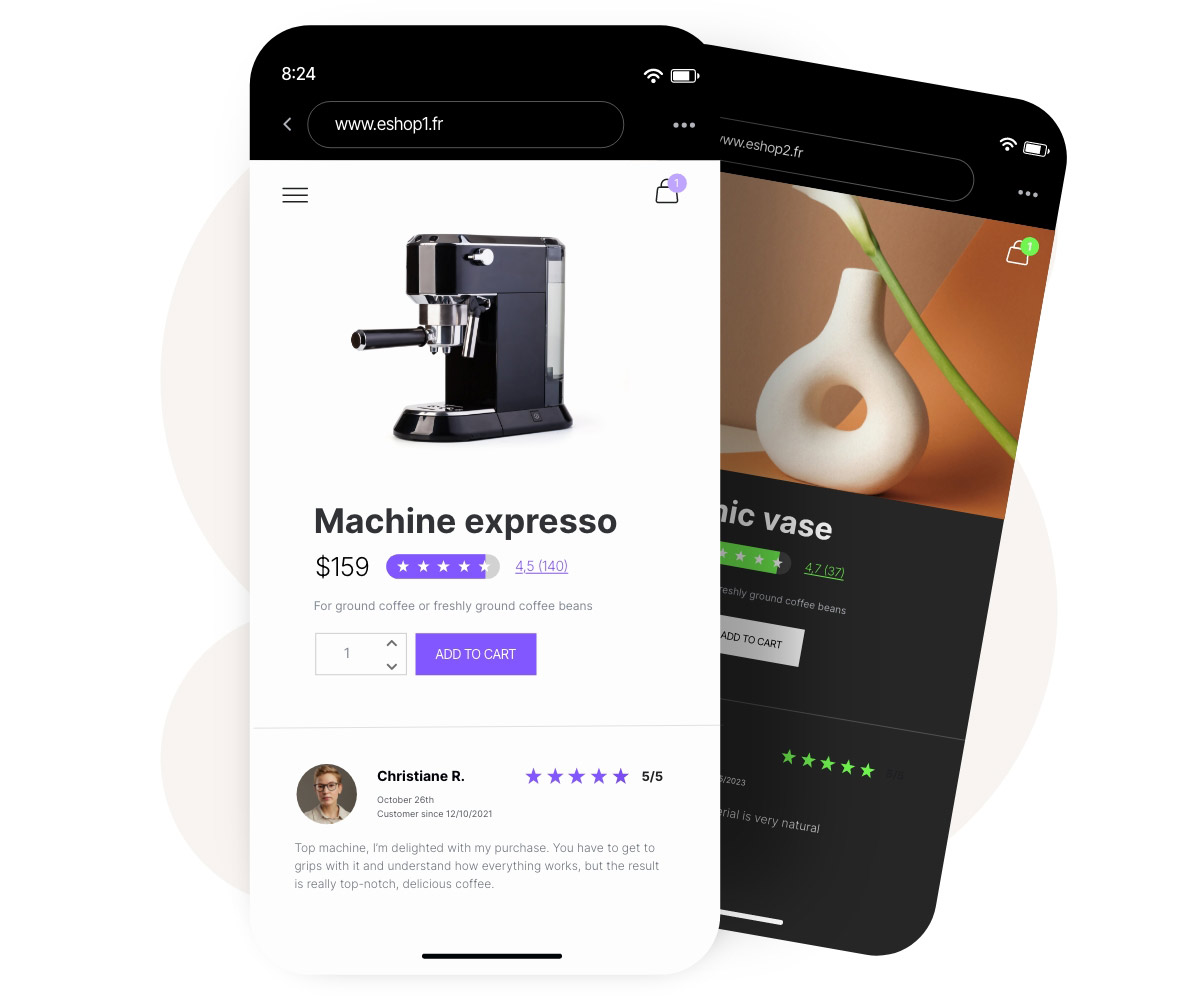 Seamless Integration and Full Compliance
We recognize the importance of seamless integration and respect for privacy regulations in the digital space. Our solution is designed to smoothly integrate with your existing website, reflecting the look and feel of your brand while maintaining rigorous data protection standards. Your peace of mind is paramount, and our commitment to compliance and security is unwavering.
Benefits of
Ratings and Reviews
The voices of your customers drive your brand's heartbeat. Customers' stories and experiences determine your success. Skeepers doesn't just collect reviews; we empower these voices, bringing forth the authenticity your brand needs to thrive.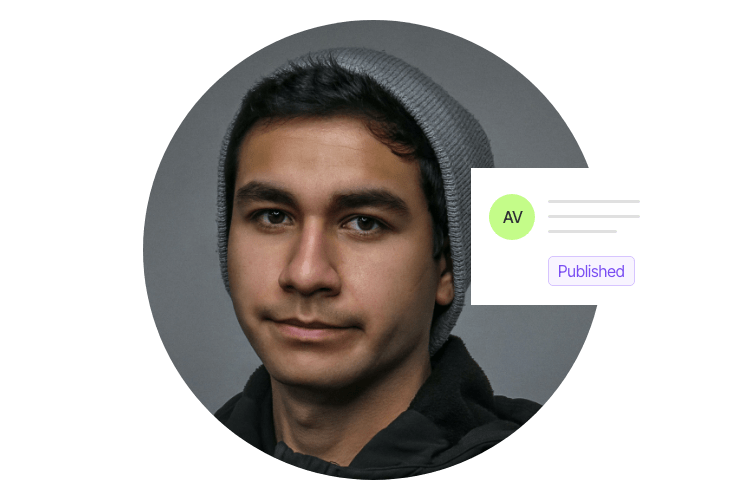 Instant Credibility and Enhanced Engagement
Skeepers secures instant credibility for your brand by featuring real stories from real customers. Our automated moderation ensures that only genuine, high-quality reviews are published, fostering immediate trust and building long-term loyalty.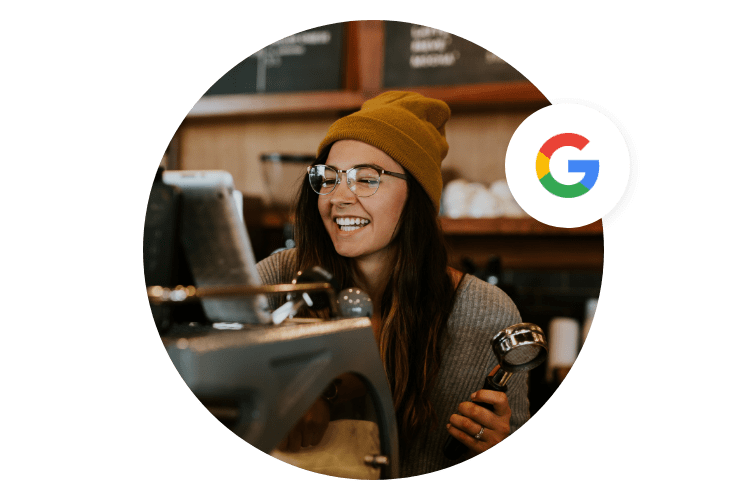 Amplified Visibility and Higher Conversion Rates
Whether your customers are raving about your latest product or their in-store experience, these testimonials don't just sit idle. We strategically position them on your certification page, store locator, and even syndicate them on Google My Business, making your brand more visible and attractive to potential customers.
Fresh, Authentic Content for Transparent Shopping
Product reviews serve as much more than mere endorsements. They enrich your product pages with fresh, authentic content, providing a transparent and informed shopping experience for all customers. This transparency not only builds trust but also drives organic traffic, pulling your brand to the top of search results.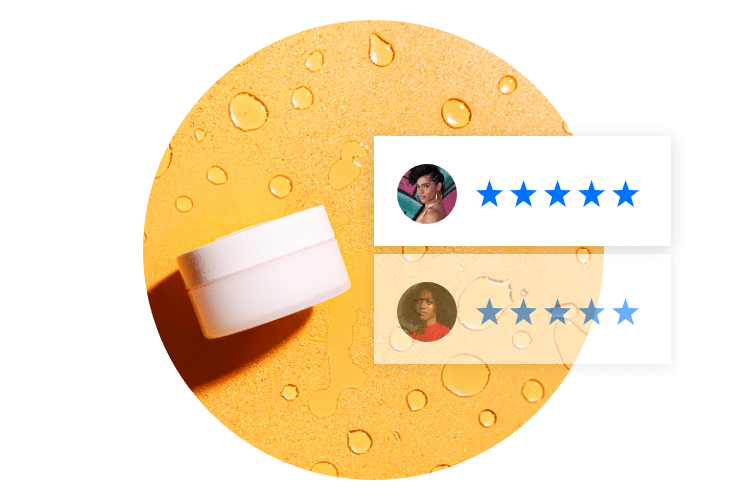 Smart Selection for Boosted Engagement
Our solution isn't just a tool — it's your strategist. It automatically selects and highlights the best reviews that are most likely to boost engagement and conversion. It's like having a digital marketing expert on your team, handpicking the content that will resonate the most with potential buyers.
How Does It Work?
Ratings and Reviews is an end-to-end solution to collect, manage, analyze and
display your customers ratings and reviews.
Effortless Review

Collection & Management

Thanks to our multi-channel automated campaigns, Skeepers efficiently collects customer feedback, boasting one of the industry's highest response rates. Beyond prompting reviews directly on product pages, Skeepers facilitates timely responses to feedback on Google, Facebook, or other such solutions, all from a single intuitive, user-friendly interface.

Strategic

Review Balancing

Enhance and maintain your online standing by sharing authentic customer testimonials across various platforms discussing your brand, including your online store, Google My Business, and more. Filter according to your needs (purchase channel, number of stars, review status, etc.), organize, and moderate content to enhance your digital reputation, and effortlessly engage with reviews on third-party sites.

Streamlined

Review Display and Syndication

At Skeepers, we help you build online trust with ease by seamlessly integrating customer voices into your websites, across languages, retailers' websites, and other third party platforms, all through our customizable brand and product widgets. Our partnership with Google Seller Ratings enhances your visibility in search results. With Skeepers, making authentic connections with your customers is simple and impactful.

Insightful

Smart Data Analysis

Maximize your review publishing rate with Skeepers's advanced analysis tools. Dive into marketing channel effectiveness, store performance, stay ahead with insights into customer preferences, and upcoming customer trends to refine both online and in-store experiences. A single click reveals vital metrics from Customer Satisfaction (CSAT) to Net Promoter Scores (NPS), empowering you to prioritize products and locations effectively.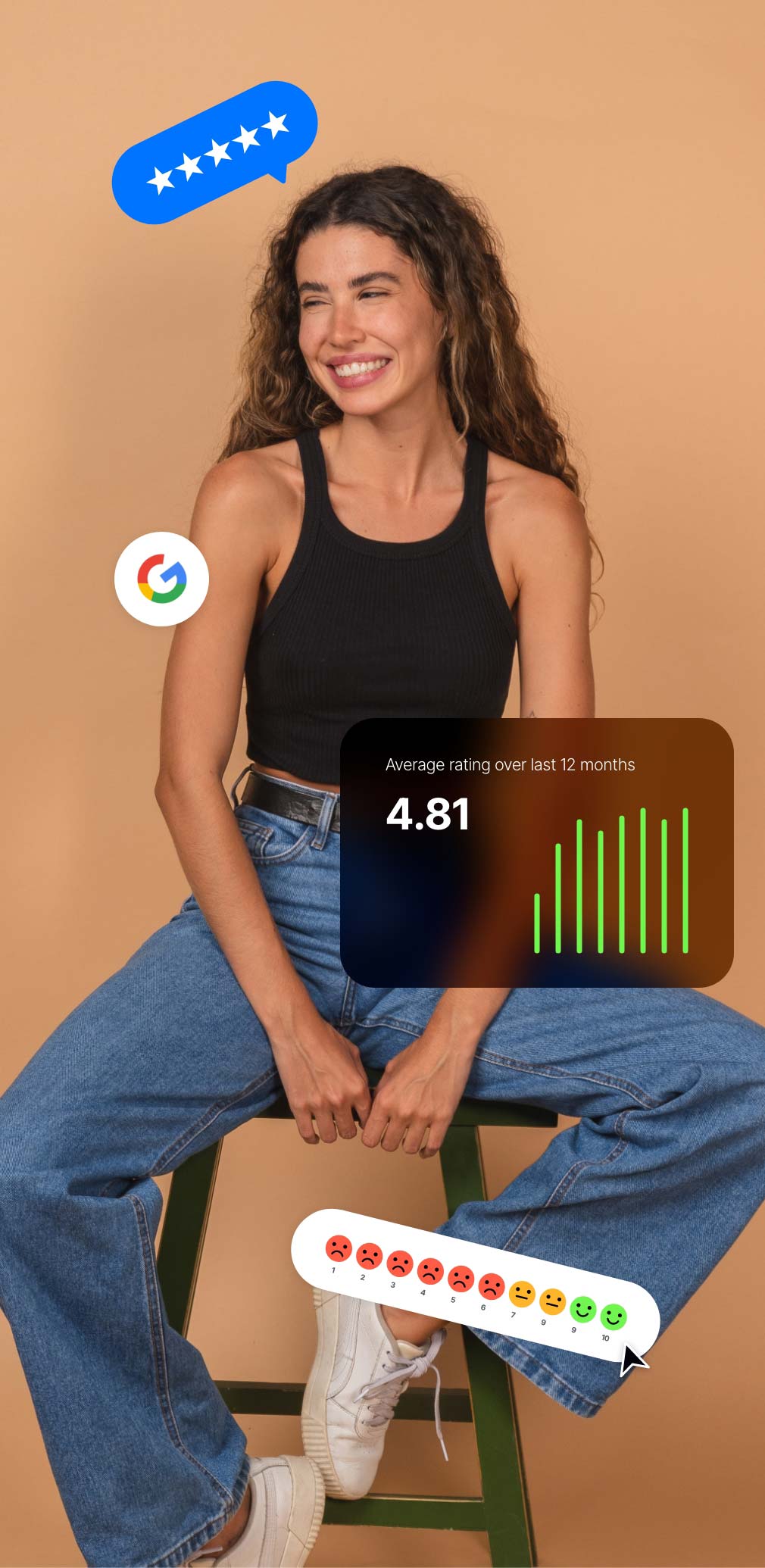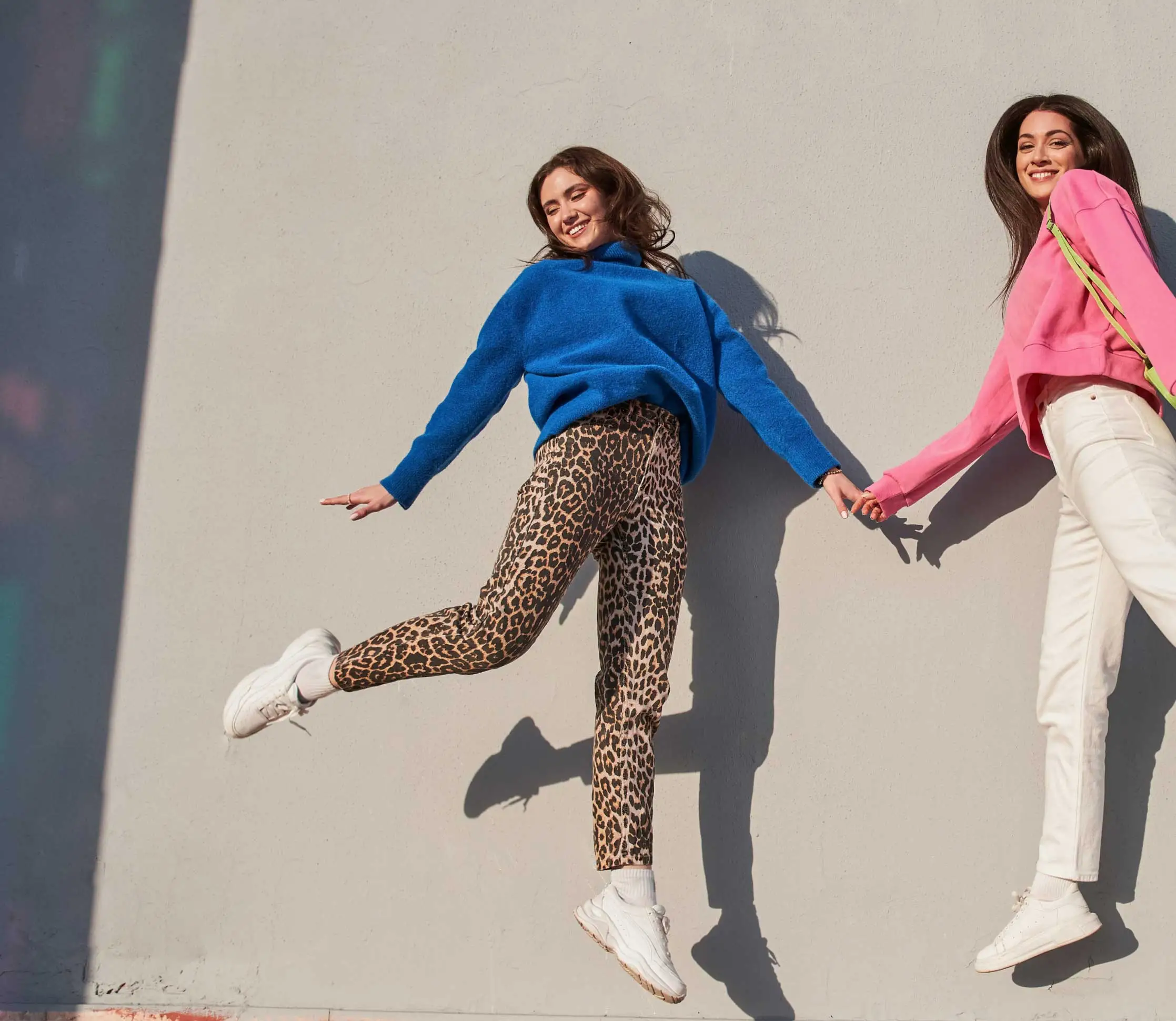 Get started with our Ratings & Reviews solution.
Our experts are here to help you turn your customers into valuable contributors. Start creating and managing compelling content with verified reviews.
Learn how Tiege Hanley increased its organic revenue, improved conversion rate and enhanced its SEO strategy.

Best Materials

Case study

Learn how Best Materials increased by 20% its conversion rate.

Learn how to increase your number of reviews on Google My Business.
Customer Success Stories
We work with 8,000+ clients to create strong connections with their communities, build deep and lasting relationships, and achieve and exceed their marketing goals. Here's how customers are leveraging Verified Reviews by Skeepers.
Check out our other solutions!
Consumer Videos

Infuse your products with relatable, captivating video stories. Discover the magic of authenticity as influencers breathe life into your brand's vision through cinematic moments.

Feedback Management

Collect customer feedback with smart surveys at every stage of the customer journey from researching and buying to the post-purchase experience.

Influencer Marketing

Effortlessly discover brand ambassadors, manage gifted reviews, supercharge seasonal promotions, boost product launches, and polish your campaign performance with next-generation influencer marketing.
Want to find out more?
Check out our articles
3 simple reasons to do customer satisfaction surveys now

Customer satisfaction surveys play a crucial role in running a healthy business. Surveys help measure satisfaction – and dissatisfaction – with products and services, build customer trust, and provide a business with opportunities to evaluate its overall performance. Of course, sales and profits are crucial to a business's success, but so is customer perception. And,...

Read more

5 Reasons to Integrate Customer Reviews on Your Website

More and more companies publish post-purchase customer reviews on their website. Which is no surprise! There are multiple benefits: increased credibility, boosted conversion rates, an enhanced customer relationship, improved SEO… This article also takes a look at how consumer reviews are key to building a customer-centric strategy. 1 – Customer Reviews Add Credibility to Your...

Read more

8 Questions Before Choosing a Smart Survey Software

Surveys are a marketers best friend. Not only are they one of the most effective ways to build a relationship with your customers, they also are a low investment, easy to use resource that increases your ROI. However, creating, sending out, and analyzing survey results can be time consuming and difficult if you don't have...

Read more
3 simple reasons to do customer satisfaction surveys now

Customer satisfaction surveys play a crucial role in running a healthy business. Surveys help measure satisfaction – and dissatisfaction – with products and services, build customer trust, and provide a business with opportunities to evaluate its overall performance. Of course, sales and profits are crucial to a business's success, but so is customer perception. And,...

Read more

5 Reasons to Integrate Customer Reviews on Your Website

More and more companies publish post-purchase customer reviews on their website. Which is no surprise! There are multiple benefits: increased credibility, boosted conversion rates, an enhanced customer relationship, improved SEO… This article also takes a look at how consumer reviews are key to building a customer-centric strategy. 1 – Customer Reviews Add Credibility to Your...

Read more

8 Questions Before Choosing a Smart Survey Software

Surveys are a marketers best friend. Not only are they one of the most effective ways to build a relationship with your customers, they also are a low investment, easy to use resource that increases your ROI. However, creating, sending out, and analyzing survey results can be time consuming and difficult if you don't have...

Read more