You're right to want to get to know your customers better. Customer knowledge is key to performance marketing. If you know what your customers like, expect and need, you can better target your products and services, and personalise your messages. So, now you're looking for ideas on how to achieve your customer knowledge goals. You're...
You're right to want to get to know your customers better. Customer knowledge is key to performance marketing. If you know what your customers like, expect and need, you can better target your products and services, and personalise your messages.
So, now you're looking for ideas on how to achieve your customer knowledge goals. You're probably wondering, how can I develop my customer knowledge? How can I better qualify my existing and target customers?
Look no further! Here are three simple and effective ideas to build or optimise your strategy.
1 — Analyse Your Market and Target Customers
Companies seek to position themselves on a market and acquire market shares. A market includes all the individuals (B2C) or businesses (B2B) to whom your products and services are addressed. These individuals or businesses are all potential customers.
It's important to have detailed knowledge of the market in which you operate. If you're in the process of setting up a company, then you need to acquire this knowledge before launching your business. And if you're an established company, you need stay up to date with market developments and trends.
Market Research: A Tool to Analyse Your Market
Market research is a classic tool to understand a company's target market. This tool is not only for businesses in the process of being created. Market research is useful at any stage of a company's life.
Market research is a good way of getting to know your customers better, keeping up to date with new trends or finding out about changes in consumer habits.
Market research can take on different forms. In the past, studies were carried out by external institutes. They would analyse the available statistics and interview consumer panels to produce an overview of the market, both in terms of supply and demand. But times have changed and there are other possibilities.
Alternatives to Classic Market Studies
Information has become easy to access with the Internet. Companies with a limited budget can study the market on their own, by reading studies that have already been produced by research firms, such as Xerfi or Euroostaf… INSEE also publishes very interesting information about different industries. Not to mention the general or specialised press that regularly publishes various studies.
Another alternative is to set up your own consumer panel and to survey your target customers. There are several ways to constitute your own panel. You could use a solution such as Skeepers CX Management to deploy surveys to target customers.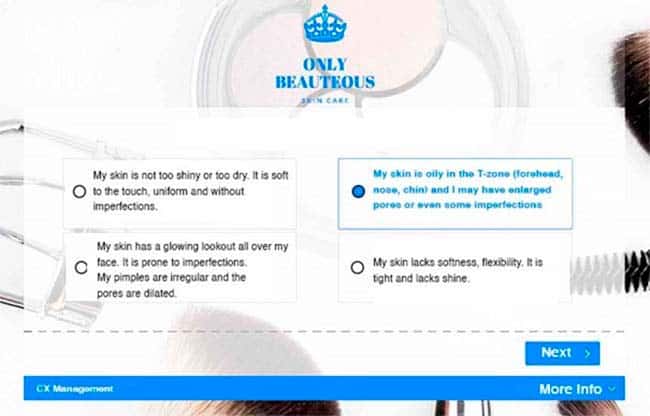 2 — Analyse Your CRM Customer Data
Customer knowledge generally refers to existing customers. Which makes sense. It's more important to know your customers than consumers in general.
To get to know your customers better, you need to analyse the data you have on them. Customer knowledge encompasses all your customer data. So, where is your customer data stored? That's the key question!
Customer Knowledge Implies Centralised Customer Data
There are basically two types of businesses:
Companies that have centralised all their customer data in a master database: usually CRM software or an alternative technology serving as a customer repository: a Data Warehouse, Customer Data Platform, etc.
Companies with customer data distributed in several tools and information system tools.
If you're the second type of company, the main challenge is to unify your customer data in a centralised base. Data unification is a prerequisite of customer knowledge.
The Three Main Categories of Customer Data
If you're the first type of company, then you should take the time to analyse your existing data. You can learn a lot about your customers by analysing the data stored in your base. If your base (e.g., your CRM) is sufficiently rich, you already have access to:
Customer sociodemographic data (sex, age, geographical location, earnings, etc.). This data can help you identify who your customers are.
Your customers' interests, values, passions, preferences… This is known as "psychographic" data. This data tells you what your customers like and think.
Behavioural data, i.e., all the data that tells you about your customers' behaviour on different channels (web behaviour, email behaviour, etc.) and their reaction to your solicitations. This category of data plays an important role in marketing.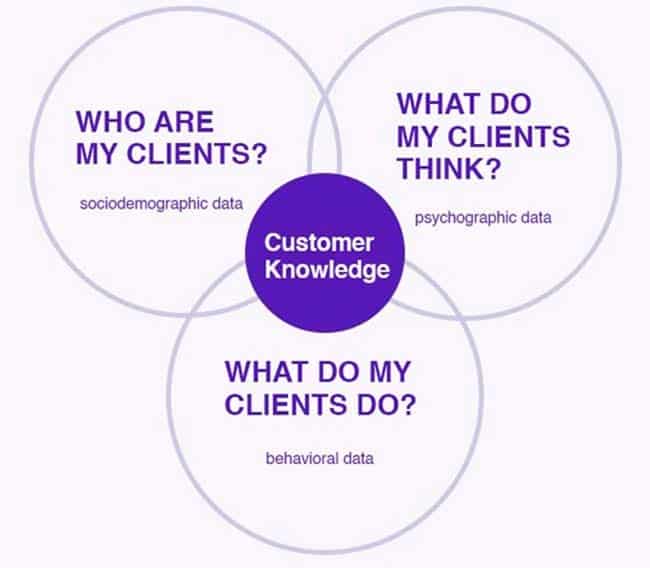 3 — Enrich Your Customers Satisfaction and Knowledge With Surveys
Your database doesn't have all the data you need to fully understand your customers, their expectations and their needs. Your CRM only gives you access to data that you've already collected or extracted. You need to enrich this data.
The Best Tool to Enrich Customer Data? Surveys
To finetune your customer knowledge, you need to enrich your CRM data. There are several tools and techniques available. Let's take a closer look at one of these tools that you've probably already heard of… customer surveys.
Want to better understand your customers' motivations, needs and preferences to offer them more targeted products and services? Then why not simply ask your customers for the information you need to improve their brand experience?
Two Survey Categories to Enrich Your Customer Knowledge
There are several types of surveys that can be grouped into two main categories:
Satisfaction surveys sent to customers to measure their overall satisfaction levels or with regards to precise items after an interaction: an online or in-store purchase, a delivery, contact with customer services, etc. Satisfaction surveys enable you to evaluate your customers' experience. You can also add one or two customer knowledge questions to these surveys.
"Customer knowledge" or "qualification" surveys, which aim to collect additional information about your customers. These surveys are often titled something like, "let's get to know each other better" or "tell us more about yourself". "Quiz marketing" style surveys also fit into this category.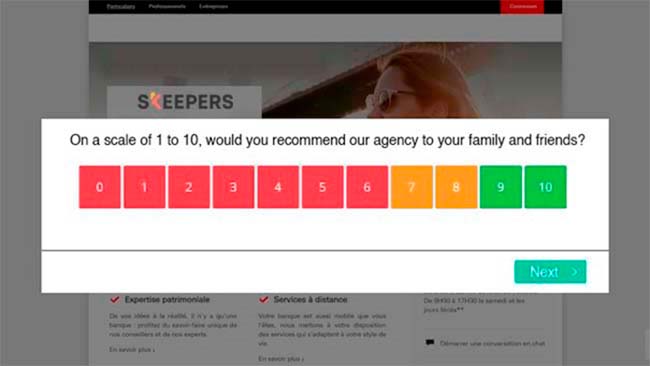 Targeted Surveys to be Deployed on All Your Channels
Modern customer knowledge solutions, such as Skeepers, enable you to edit and deploy surveys on the channel(s) of your choice: email, website, mobile, social media, etc.
You can target your surveys by defining:
The customers you want to send your survey to.
The conditions for triggering the survey. For example, you can trigger a survey according to a customer's behaviour on your website: pages visited, duration, mouse movements, etc.
Integrating Your Survey Data Into Your CRM Tool
Skeepers CX Management enables you to analyse your survey responses via a custom dashboard. But the challenge is to synchronise this new data with your customer base, in your customer relations management software or marketing and customer service tools. Which is why we've developed several connectors with the main market CRM – CDP solutions.
Let's recap! Here are 3 areas to work on to build an efficient customer knowledge strategy:
Idea 1: Start by getting to know your market and target clientele.
Idea 2: Analyse the data in your customer base (your CRM) to transform this data into actionable information for your marketing and customer relations operations.
Idea 3: Enrich the data in your customer database by deploying satisfaction and qualification surveys to your existing customers, at key moments of their customer journey.