You have no doubt that user-generated videos can be a powerful catalyst for sales, but you're still in two minds about this new marketing approach and the real impact it can have on your sales.  So what will it be? Go? No go? The best way to decide is to evaluate the return on investment. In this...
You have no doubt that user-generated videos can be a powerful catalyst for sales, but you're still in two minds about this new marketing approach and the real impact it can have on your sales.
So what will it be? Go? No go? The best way to decide is to evaluate the return on investment. In this article, you'll be able to see for yourself that user-generated videos generate an ROI on several levels. Read on to discover the 4 immediate ROIs you'll get from implementing SKEEPERS's user-generated video solution.
1 – A direct impact on conversions
User-generated videos combine the power of video with the authenticity of customer reviews. They can be shared on social media, in your email campaigns… or they can be added directly to your product pages.
We have many retail clients. They all have one simple goal: improve conversions on their product pages. Of the 100 people who visit your product page, how many will buy? Of course, you want that number to be as high as possible.
Well, user-generated videos allow e-retailers to bump up conversions on their online stores. This is one of the main use cases for User-generated videos and also an immediate ROI.
Improve your product pages with user-generated videos
The importance of product pages has been stressed for years now — in fact, since the start of the whole e-commerce adventure. When shopping online, it's product pages that make all the difference. We've known the formula for optimizing product pages and their conversion rate for a long time:
High-quality images showing the product from all angles.
A detailed and engaging description that answers your potential customer's questions.
Displaying key information prominently: price, shipping, etc.
An efficient and clear page structure.
…/…
User-generated videos take your product page optimization to a whole new level. Discover the example of Petit Bateau, a famous French clothes brand for babies and children.
The brand received hundreds of applications from customers keen to make videos. Using the SKEEPERS platform, the marketing team can pick the right profiles and automate the entire post-production process. Once the videos have been edited and approved by the team, they're displayed on the relevant product pages and shared on social media:
How do you accurately calculate the ROI of your user-generated videos?
With SKEEPERS's Custom Video Player, you can track each video's results and its impact on your conversions using a data-driven approach. For example, for our client Berceau Magique, adding user-generated videos to product pages increased their conversion rate by 40% on average!
To calculate the ROI of videos, you have to calculate their impact on conversions. Let's assume, for example, that your e-commerce site generates 100,000 sessions per month and a conversion rate of 2%. In other words, 2% of sessions end with a customer order, for a total of 2,000 orders each month. Supposing that user-generated videos result in a 40% uptick in conversions, your new conversion rate will be 2.8%, which bumps you up to 2,800 orders per month. Just by adding videos, you've generated an extra 800 orders. If your average cart value is €30, you're generating an extra €24,000 in revenue each month thanks to user-generated videos.
2 – Economies of scale in video creation
These days, everyone knows that video is the most engaging content marketing format. But very few businesses are investing in video marketing. Why? Because video production is costly and time-consuming.
But that's not quite true anymore. The solution we have developed automates video production thanks to:
Direct customer participation in video creation, through a crowdsourcing process.
A platform that massively simplifies each stage of the process: identifying the best creator profiles, walking these customers through the video creation process, optimizing the look and feel of the videos, sharing/posting on product pages and social media, analyzing performance, etc.
Our partner brands and retailers manage to produce 3x to 100x times more videos on average. One of them, Consobaby, uses user-generated video to engage its community and humanize the shopping experience on its website. By using the Teester platform, the retailer now generates and shares 100 new videos each month on its site and its social media accounts.
3 – A new source of visibility for your brand
By sharing the videos on social media, you amplify your content's reach and visibility. Let's take one of our clients as an example: Woodbrass. The musical instrument retailer decided to post its user-generated videos to YouTube. The result is clear: in 1 year, the user-generated videos generated 290,000 views on the brand's channel.
Some of the videos are also ranking very well on Google and appearing at the top of search results for product-related searches. So the web store is getting traffic to its product pages directly from YouTube and Google.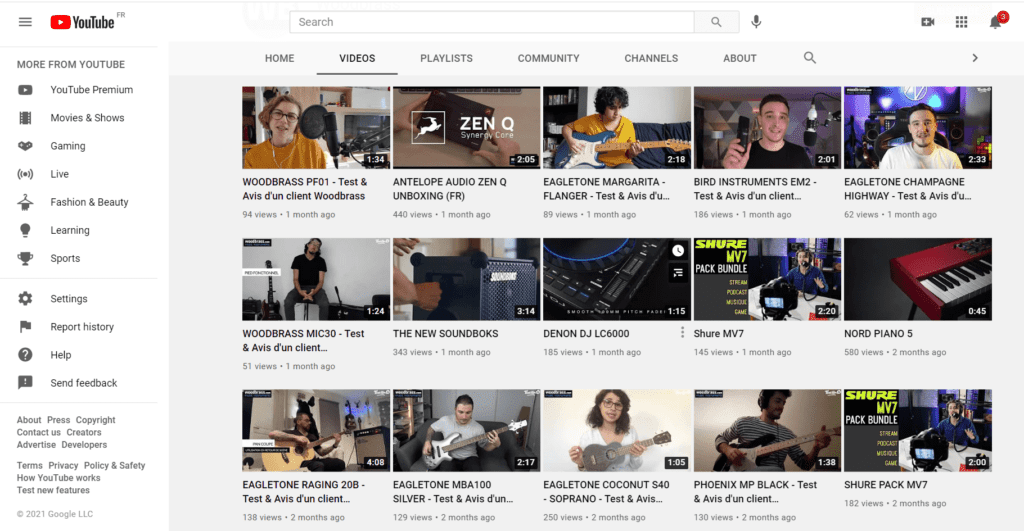 How do you calculate the ROI of user-generated videos in this case?
To calculate the ROI of user-generated videos in terms of increased visibility, it's pretty simple: one sponsored view on YouTube costs about €0.20. If like Woodbrass you generate 290,000 organic views, you are saving 290,000 x 0.20 = €58,000 on your paid media budget!
4 – You'll reduce the number of product returns
Product returns cost online retailers a lot of money. What leads to product returns? Dissatisfaction with the product received. This dissatisfaction happens when there is a gap between what the customer expected from the product, or what they imagined they would be getting, and the product they received.
When shopping online, it's not possible to touch the product or see every aspect of it. Unless they've been to see it in-store first (store-to-web), shoppers buy without having tried the product. It's only logical that this would lead to a higher number of disappointed customers than in-store shopping.
The challenge with e-commerce is to reduce this disappointment and the ensuing product returns to a minimum. In an article published in early 2019, CNBC estimated that 40% of online orders are returned. So this is a major issue. Reducing product returns has to be as important a goal as increasing the number of orders!
How can online retailers reduce returns? By optimizing their product pages as much as possible to present the products from all angles, not just the best ones. That's why it's so important to describe the product and its characteristics in detail and, more importantly, to provide high-quality pictures.
As we said earlier, videos will take your product pages to a whole new level. User-generated video is the most effective medium for giving shoppers a clear and accurate idea of the product they're thinking of buying.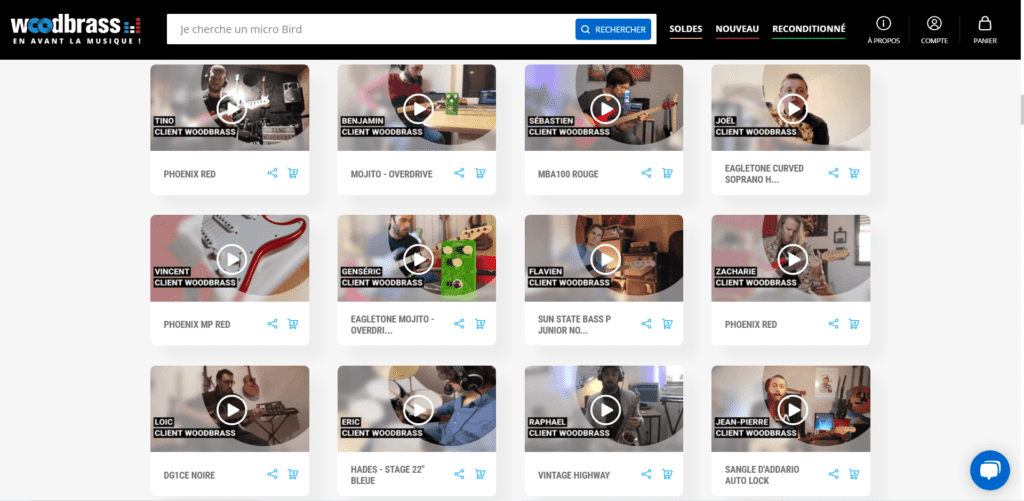 How do you measure the ROI of user-generated videos when it comes to reducing returns?
Here's an example. Let's assume that adding user-generated videos to your product pages reduces your product returns by 10%. This is a realistic figure. It's the average we're seeing with our retail clients.
You're getting 100,000 orders per year. 30% of these are returned. In other words, you're processing 30,000 product returns each year. If the average cart value is €25, product returns represent a loss of €750,000 (= 30,000 x 25). A 10% drop in returns means you're reducing the number of returns by 3,000. That's a saving of €75,000 (3,000 x 25).
So there you have it; we hope this article has given you some serious food for thought. If you'd like to find out more about user-generated videos or book a demo of our platform, don't hesitate to get in touch. Our team will be more than happy to chat with you about the results our clients are achieving!