E-commerce is a booming industry in the entire world, but also highly competitive. To stand out from the competition, it is essential to innovate and follow new trends and opportunities. Here are 5 opportunities to seize.
E-Commerce: A Booming Industry
FEVAD (Federation of e-commerce and distance selling) regularly publishes detailed e-commerce statistics. The key 2020 figures allow to take stock of the main trends, particularly the continuing rise of online sales. E-commerce is, without a doubt, a sector that is performing very well.  
The e-commerce industry (products and services) totalled 112 billion euros in 2020, an 8.5% rise in one year.
But this growth was accompanied by a significant increase in products and services, as well as the number of players. There are 17,400 new websites compared to last year. Resulting in fierce competition between sites.
Monitoring trends and seizing opportunities is therefore essential. Which is why we've decided to compile 5 opportunities to develop your business and increase your revenue.
1 — Mobile Phones
According to Fevad, mobile orders have risen by 4 points in one year and now represent nearly 40% of the global revenue.
With mobiles, users can buy anywhere, anytime. It is essential to adapt your e-commerce sites to this channel in order to meet changing purchasing behaviours and the mobile phone boom. Some websites have not been set up for optimal display on mobile phone screens and provide a very mediocre experience. If your website is not responsive, think about making some technical improvements so as to not lose a big chunk of income…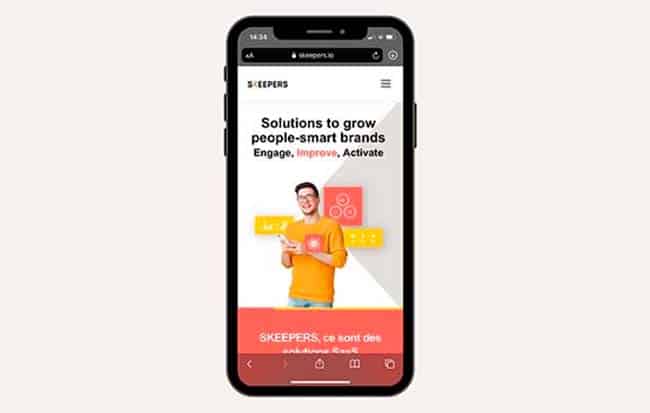 2 — Research Online Purchase Offline
E-commerce currently represents 13.4% of non-food retail trade (Source: Fevad). Brick and mortar retail therefore remains largely dominant. Which has led to the development of ROPO (research online purchase offline) over recent years.
ROPO consists in creating links and building bridges between physical shops and e-commerce sites.
Examples:
enabling customers to collect their products in-store,
providing coupons that are only valid in brick-and-mortar shops or crossover coupons, etc.
The aim is to encourage your e-commerce customers to visit your physical shop.
According to FEVAD, three quarters of online sales players also have physical sales points. In retail (excluding banks, insurance, hotels, institutions, etc.), this percentage rises to 90%. FEVAD notes that more than half (51%) of brick-and-mortar shops have observed a positive impact of digital technologies on physical sales.
If you're a retailer, creating an online store can therefore only have a positive impact on your physical business. And inversely, if you're a pure player, setting up a physical point of sale makes complete sense.
3 — Marketplaces
Marketplaces enable you to make your products more visible online by deploying them on platforms with lots of traffic. The best known ones are Amazon, eBay or CDiscount.
In 2020, 35% of online sales originated from marketplaces. More and more online retailers are using marketplaces. In fact, today, almost one third also use marketplaces to increase their product visibility.
This is a great opportunity and one you should definitely seize, if you haven't already.
4 — Internationalisation
Online product and service sales totalled more than 100 billion euros in 2019. There are more and more active e-commerce sites in Europe. Competition is therefore fierce, but the market is dynamic and powerful.
You already have the possibility to sell to European (or international) customers. According to FEVAD, half of the online retailers have already received orders from foreign customers (European or other).
So, why limit yourself to the local market? Why not make it easier for foreign customers to access your products and services with international payment options, adapted delivery services or by translating your site? More and more online retailers are opening up to the international market. And rightly so!
Tip: the easiest markets to break into in Europe are Belgium, followed by Spain and Italy. The UK and Germany are far more competitive.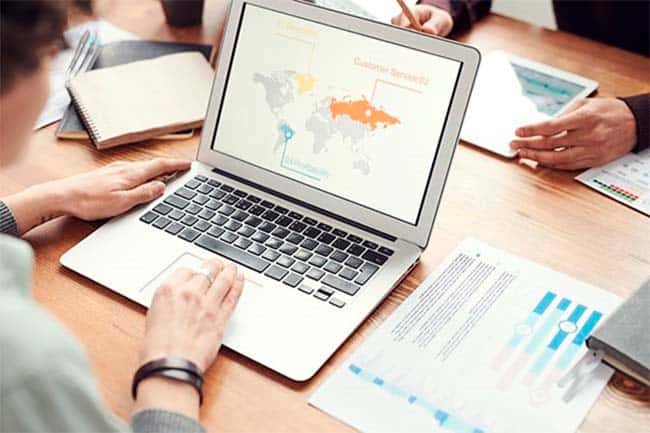 5 — Customer Knowledge and Satisfaction
We've kept this last opportunity for the end, because it's probably the most important and worthwhile in terms of market share and revenue.
A lot of online retailers don't know their customers well and are not interested in their satisfaction levels. Yet, in such a competitive environment, these two aspects – customer knowlege and customer satisfaction – are now essential.
Why should you get to know your customers better?
Answer: to offer products and services that meet their needs, desires and demands. But also to finetune your targeted marketing campaigns to optimise your ROI.
Why is it important to satisfy your customers?
Answer: to retain them, build loyalty, limit customer loss, improve your brand image, encourage word-of-mouth, etc.
These two objectives go hand in hand – the better you know your customers (which requires adopting efficient customer knowledge tools), the more you'll be able to offer them things that meet their needs and expectations. Customer knowledge and taking customer satisfaction into account is one of the keys of the future.
Improve your ecommerce with our solutions!