Ho ho ho, the Christmas season is upon us! As a customer, you may have already started to think about what you're going to buy during the holiday season, starting with Black Friday. But as a company, especially in the retail sector, preparations will already be well underway. However, businesses may face a number of...
Ho ho ho, the Christmas season is upon us!
As a customer, you may have already started to think about what you're going to buy during the holiday season, starting with Black Friday.
But as a company, especially in the retail sector, preparations will already be well underway.
However, businesses may face a number of challenges this year. There's always the possibility of a new virus wave, so companies should prepare for the worst-case scenario to ensure that they can still serve customers in the event of new restrictions.
Optimizing Customer Experience at Christmas
Hybrid customer journeys have become the new norm since the beginning of the pandemic. To prepare for the holiday season, brands must ensure that all their channels are ready, and that their teams have been trained to meet customer expectations.
Most companies have now completed their digital transformation, but that doesn't mean the customer experience on each channel has been optimized.
In terms of customer experience, it is essential to train up your teams and be ready on the technical side of things.
Can your website support the number of visitors during Black Friday and big sales campaigns? Have you chatbots been customized for the holiday season? Do you have enough people in-store to welcome customers? Do they know about your Christmas offers?
To provide great customer experience, you need to be ready for every situation.
It's also crucial to prepare for the weeks after Christmas. Some products will inevitably be defective. So, make sure to have enough customer service staff and in-store employees to manage product repairs or returns.
You should also continuously monitor the customer experience and satisfaction during the entire holiday season, to identify any kind of process malfunction, and immediately fix it. Insights gathered during this period are also precious data to improve your processes for the next big sales season and improve your overall customer journey and experience.
To offer a seamless omnichannel customer experience, monitor all your customer journey contact points, detect any enchanting or irritating factors, and implement action plans. This is the first step to improving customer experience over Christmas and the rest of the year.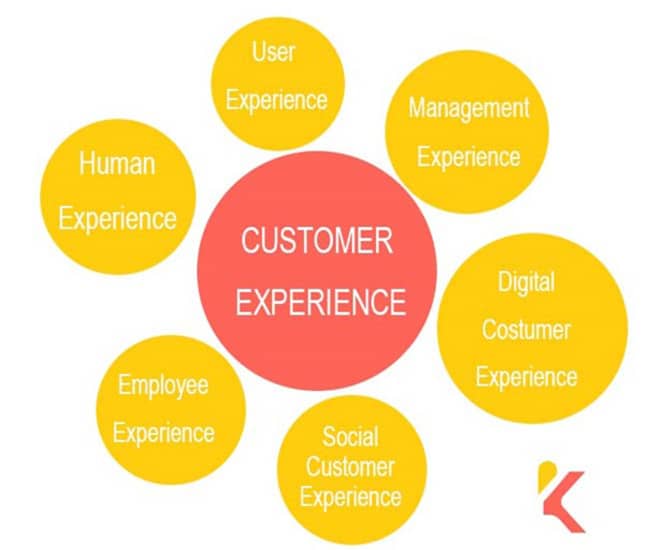 Personalized Marketing Campaigns for a better Customer Experience
During the holiday season, it may be tempting to send your customers more marketing campaigns than usual to promote your best products and offers. However, be careful not to overwhelm your customers with emails.
Remember, all your competitors are doing the same thing.
Customer communication is part of the experience. If your customers think of your emails as spam, it will reflect badly on your image and, as a result, on your customer experience.
Another way of targeting your customers during this season is via influencer marketing. Working with influencers enables you to promote your products directly on your customers' social media feeds.
What's more, by partnering up with micro and nano influencers, who have a small but dedicated community, you can improve your brand image as their followers trust them. That kind of communication will not be viewed as spam!
You can also make use of hyper-personalized campaigns. With detailed customer knowledge, and a CRM linked to your marketing tools, you can add AI to your marketing campaigns and send customers hyper-personalized messages at exactly the right time, to trigger a purchase or a re-purchase.
Reassuring the Customer Experience with Reviews
The holiday season can be exciting, but it can also be stressful money-wise. This is especially true this year with the risk of shortages for all kinds of products.
Brands should therefore do everything they can to reassure consumers, particularly with customer reviews published directly on their website and product page.
Customer reviews must be trustworthy, meaning that brands should publish all the reviews they collect, positive AND negative. This is crucial to building customer trust.
Brands can also benefit from user-generated-content, video reviews produced by customers themselves. In these videos, customers demonstrate how they use a product at home and share their honest opinion, in their own words, with none of the brand's marketing jargon.
This is a great way of showing authenticity to reassure customers at a stressful time.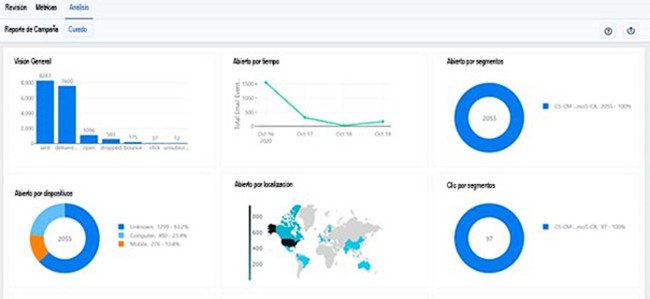 Dealing with Shortages for Christmas
As we mentioned earlier, there is a strong possibility that lots of companies and brands will be faced with shortages this year.
How do you deal with product shortages while offering the best customer experience possible? Shortages are hitting lots of sectors, such as furniture (Ikea shelves have been empty), toys, high-tech products and cars.
The holiday season, starting with Black Friday, is the time of year when sales are at their highest. Demand is currently stronger than supply, and shortages are to be expected.
So, how can brands still offer the best possible experience?
Here is some advice:
1. Be Transparent with your Customers
Don't be afraid of your customers, they're understanding! They've lived through the pandemic just like everyone else, and they know about the global shortage of raw materials.
Tell your customers in advance if you already know that some of your products won't be available. Being honest and transparent with them is the best way to avoid last minute shortages, disappointment and a bad experience.
Be transparent and explain clearly why there is a shortage. You could also use the opportunity to let your employees do the talking, which is a great way of showing transparency and authenticity.
If you give your customers enough time to prepare, they won't hold it against you if you don't have all the products they want. And they might even choose another one of your products to replace it!
2. Make Use of Second-Hand Products
If you already offer second-hand products, now would be the perfect time to showcase them during the holiday season!
Promoting pre-loved products is a great way to solve shortage issues and show that you are a sustainable brand.
For example, if a customer finds out that the product they wanted will not be available in time for Christmas, offer them a solution with a second-hand item. This will ensure that the customer remains on your website or in your store and that they appreciate the experience.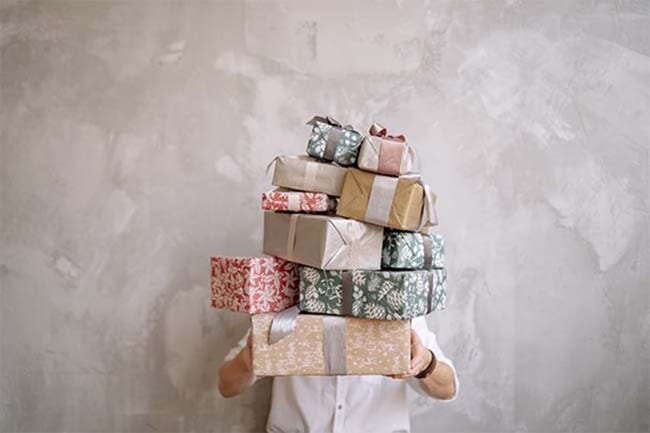 3. Choose Which Products to Focus on Strategically
Shortages often mean higher prices, resulting in a worse experience for your customers. In times of crisis, it may be better to "sacrifice" a range of products and ensure that you have enough of another range, instead of offering a bit of everything at a higher price.
Toy makers have already opted for this option, mainly due to logistics and shipping issues. This Christmas, they have chosen to focus on small and squishy toys that are easier to ship, as reported here.
Why does this matter in terms of customer experience?
Offering less choice AND a higher price would be bad in terms of image and customer experience.
Focusing on less products but making sure there's enough stock, at a reasonable price, is the best way to ensure that customers aren't disappointed when visiting your stores or website.
4. Best Customers and Loyalty Programs
Making a small selection of products available exclusively for your most loyal customers is a great way of fighting shortages and rewarding your ambassadors.
Shortages and shipping delays can't be avoided during the holiday season, especially this year, as mentioned above.
Some stores have decided to tackle shortages with waiting lists, which isn't great in terms of customer experience… There's no way of knowing when or IF you will receive the product you order, which isn't the best way to play for Christmas gifts!
Offering exclusive access to members of your customer loyalty program allows you to avoid this situation: members of the program feel valued, and your other customers are warned in advance that the product is not available.
This is the strategy launched by Best Buy with its TotalTech annual membership program, promising access to hard-to-find holiday items as one of the key benefits.
Conclusion
Preparations for Christmas and the holiday season start months in advance. However, there is a lot of unpredictability this year because of the pandemic and worldwide shortages.
In this situation, brands must adapt and strive to offer the best customer experience possible.
The SKEEPERS solutions have been designed to help you reach this target, especially in uncertain times such as Christmas this year.
Let us know how we can help you!