Christmas is a strategic period for the e-commerce sector, anticipated by online shops looking to maximise their end-of-year sales. Did you know that you can also take advantage of Christmas to get to know your customers better? Here are 5 tips to expand your customer knowledge during the end-of-year celebrations.
Ensure that visitors have found their Christmas gifts
Some customers won't find the Christmas gift they're looking for on your website. And that's fine. Bu why not simply send all your customers a survey asking them this simple question: "Did you find what you were looking for?"
If your customer's answer is "no", is it because they didn't find what they wanted? As a result of stock issues, high prices, long delivery times… Or is your catalogue too complicated to navigate?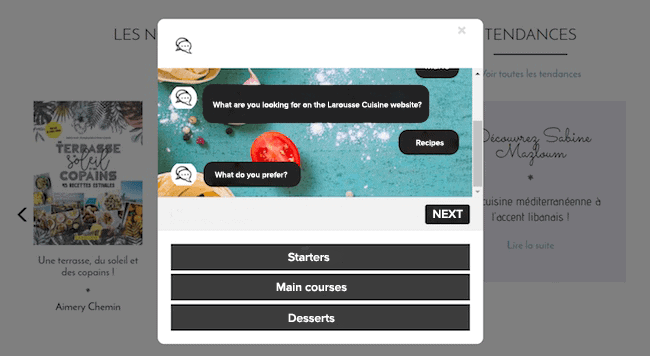 To properly target your respondents, you can set up a pop-up for when visitors leave your website without making a purchase or abandon their basket.
More generally speaking, this survey is a great opportunity to find out more about your customers' expectations, needs, what they think about your pricing, delivery service, catalogue, services or customer journey.
Discover How Customer Knowledge Helps Predict Sales
Offer Christmas promotions in exchange for completed surveys
Internet users love special offers, especially around Christmas. A lot of online retailers are aware of this and look to boost their Christmas sales with promotions, even if this eats into their already low margins. To be truly profitable, an e-commerce promotional strategy needs to be carefully thought out.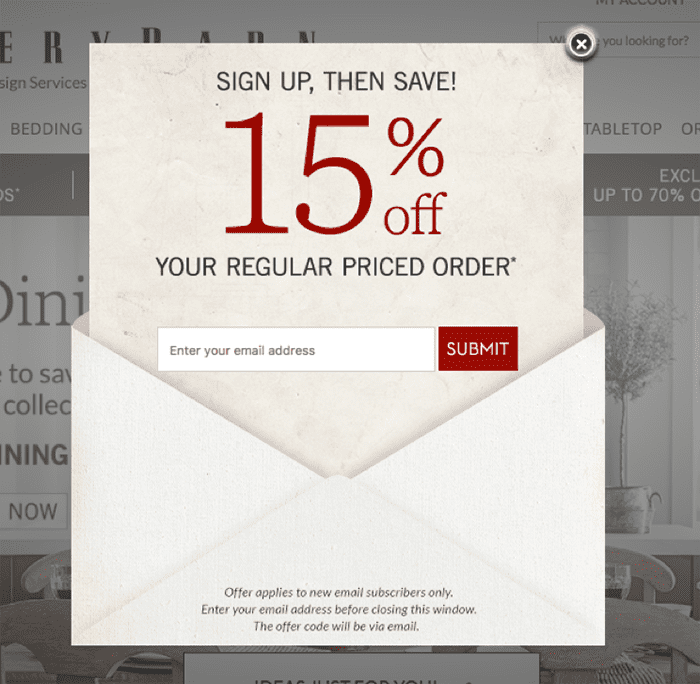 We recommend taking advantage of this craze for promotions, not only to acquire more customers, but also to get to know them better and find out more about them. There are probably some questions you've never dared ask your customers before in a survey.
If you offer customers a special deal (with a promotional code for example) in exchange for completing your survey, there's a good chance they will agree to take part and answer all of your questions. Customers are on the lookout for good deals at Christmas and tend to be more open to answering questions.
Give your customers a better service for Christmas
Your company must constantly adapt to changing consumer behaviours and market developments. A "successful" company is one that constantly changes in order to adapt, that takes a continuous improvement approach.
Why not ask your customers to help you identify areas of improvement for your company? It's almost Christmas. You'd like to give them a present – to make your company, products and services even better and more efficient for the coming year. Ask your customers, through a survey with a well-written introduction, what changes they would like to see in your company.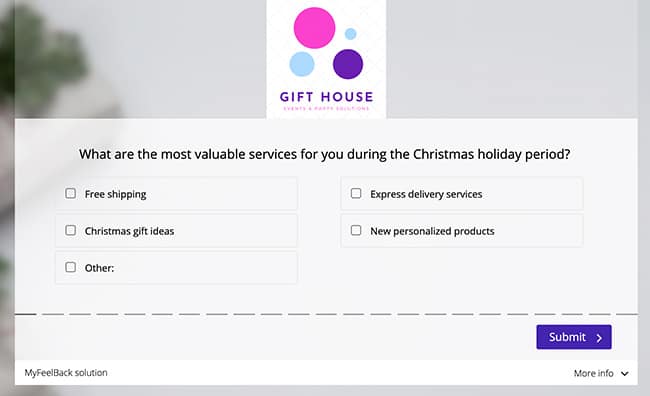 Show them that their opinion counts more than ever, and that you would like to satisfy them even more. This technique will also enable you to strengthen your customer relationship.
Send an email to visitors on your Christmas gift pages
New retargeting technologies allow to automatically send emails to users who visit your website or a certain page. The idea is to send an email to anyone who visits your Christmas gift page without buying anything.
In this email, start by reminding them that they recently visited your online shop. Then, ask them to complete a survey, to help them make a choice. The aim is to provide them, at the end of the survey, with a list of products likely to be of interest, based on their answers.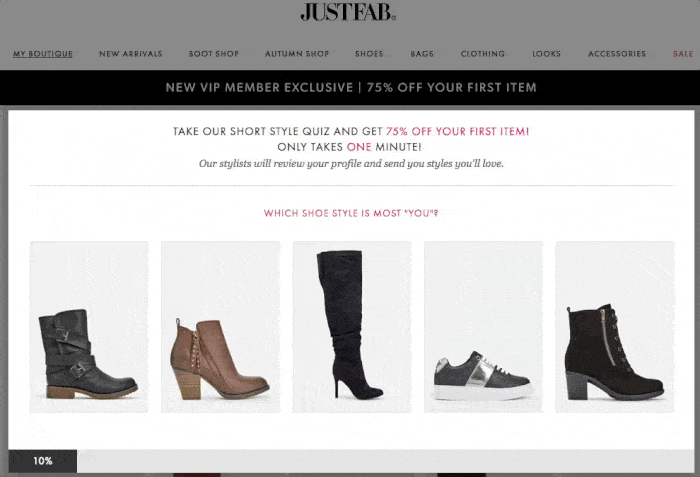 This technique allows to improve sales and also find out more about your target's needs and expectations. It is also aimed at your customers, i.e. visitors who have already bought something on your website.
Add a Christmas question to your usual surveys
Why not add one or more Christmas-related questions to your traditional customer satisfaction surveys? You could ask which of your products they would like to see under the tree, which products are not part of your catalogue but that they would have liked to find, etc.
Or simply ask them if they're thinking about doing any of their Christmas shopping on your website, what they think about your Christmas deals, your Christmas marketing campaigns, your website's "Christmas" theme, etc.
Christmas is a great opportunity to find out more about your existing or potential customers, so don't miss out!