The customer relationship is a key issue for any business, but the customer relationship levers and touchpoints differ from one industry to the next. This is particularly true of e-commerce, as discussed below.
Let us begin by taking a look at the results of a recent Viavoo study, involving 22 retailers. It provides valuable information about what online customers think about the customer relationship in e-commerce. Below are the key points:
65%

of people have a positive opinion of customer relations in e-commerce.

85%

of users look for problem-solving in customer relations, well above friendliness or quality of listening (15%).

92%

of people report a positive experience with regards to the quality of listening and friendliness, but 51% report a negative experience with regards to the handling of their enquiries.
The results of this study are very important, and not as positive as you might expect. They highlight the fact that more than half of online customers are not satisfied by the way their enquiries are handled – despite this being their primary expectation.
Below are the 3 main challenges to tackle, in order to offer a quality customer relationship on your e-commerce site.
#1 – Adopting a cross-channel e-commerce customer relationship
In the e-commerce industry, more than in any other, a multichannel approach is essential. You must offer several customer relationship tools and channels on your website. Here are the main ones:
Telephone and email: clearly state your telephone number and email address (or contact form) on your website. As well as making it easier for customers to reach you, including your contact details is reassuring. It implies that there are real people, there to listen, "behind" your website.
Social media, particularly Facebook and Twitter. Social media is now an integral part of our daily lives. A Facebook page and a Twitter account enables your customers to contact you and keeps them informed about your ever-changing business.
Instant messaging. More and more e-merchants offer livechats on their online store. Livechats enable your customers to immediately contact you while navigating on your store, without having to pick up the phone.
On-site information. You can answer your customers' queries without any direct contact by including an FAQ section on your website. Customers appreciate being able to find an answer to their questions without making the effort of writing an email or picking up the phone. This in turn relieves your customer services of all those frequently asked questions, allowing them to focus on more sensitive issues.
Call back. This enables website visitors to fill in a form asking to be contacted by phone. This technique also allows visitors who have a problem to contact you directly without making a phone-call. Call backs are increasingly being replaced by livechats.
In-page pop-ups. This pop-up window serves to catch the user's attention or to address them, according to their navigation.
In e-commerce, the customer relationship is necessarily cross-channel. If a customer decides to move from one contact channel to another during their journey, the service received should not suffer as a result.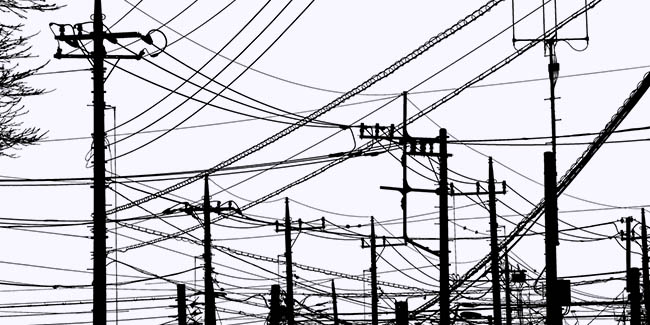 Discover 7 Advantages of Integrating a Cross-Channel Approach into Your Business
It is therefore essential that the quality of your service be equal, whatever the channel, and that collected customer data always be used. There is nothing more irritating for customers than to repeat the same information by phone that they just entered onto an online form.
#2 – Responding efficiently to customer issues and requests
The study mentioned at the beginning of this article highlights a key point; customers want answers to their questions. Above all else, they want their enquiries to be handled efficiently. Customer service is not an advertising channel. People turn to it when they have a problem that needs to be solved.
Before promoting a new product or service, or relaying new information, simply solve the problem. There will be plenty of time for transactional marketing once you have resolved any issues and that they are satisfied with the relationship you have provided.
This is only possible with an efficient, responsive and skilled customer service, to help customers with the main issues they may face.
Of course, the more means of contact available to customers, the more enquiries you will receive.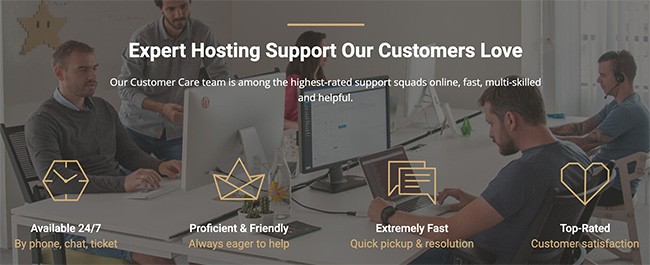 SiteGround provides three different channels through which customers leave feedback 24/7: tickets, live chat and phone.
If you do not have the necessary human resources, it would be best to reduce the number of touchpoints (by not using livechat for example, which requires instant responses), rather than offer a slow, overloaded customer service.
One way to relieve your customer service is to include comprehensive information on your website. Some advice – list your customers' frequently asked questions and provide a concise but complete answer to each one on your FAQ page.
#3 – Using customer knowledge to personalise your customer relationship
All customers look for personalisation. Personalisation is not just a marketing concept and, although essential, it should not only be applied to your services and products. Personalisation is at the heart of the customer relationship in e-commerce, as in other industries.
It is fairly simple to collect customer data in e-commerce, whether via order or subscription forms (to a newsletter for example), retargeting or through ultra-targeted satisfaction surveys deployed on your website, by email, or in the form of a chatsurvey.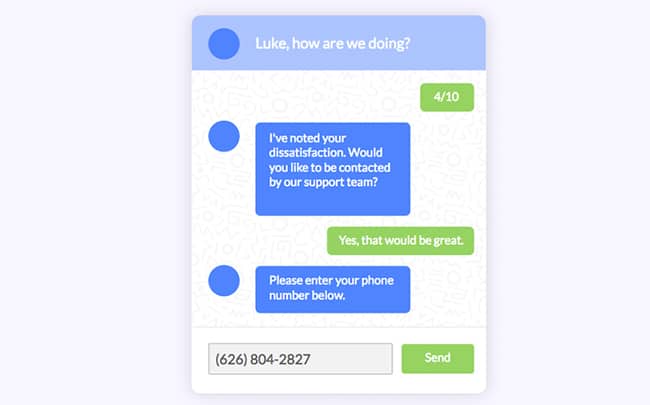 We strongly recommend implementing an actual customer knowledge strategy. The more you know about your customers, their journey and their behaviour, the more you will be able to create personalised interactions for them and to improve your customer relationship.
This implies:
Implementing a CRM in order to upload, centralise and organise all of your customer data.
Sharing your customer data internally. For example, your customer service should have access to your CRM to personalise any interactions.
Discover 7 things I wish I knew before choosing a CRM
Personalising your customer relationship is the best way to differentiate and retain customers. It is currently a key customer relationship challenge.

;