"Guides" is Instagram's latest novelty and its format ressembles that of traditional blogs. The new function allows users to group publications that relate to a common topic. How can brands take advantage of this new tool in their influencer marketing campaigns ?  Instagram Guides is a new tool the platform has recently introduced to its...
This content is outdated, we are currently working on updating it!
"Guides" is Instagram's latest novelty and its format ressembles that of traditional blogs. The new function allows users to group publications that relate to a common topic. How can brands take advantage of this new tool in their influencer marketing campaigns ?
Instagram Guides is a new tool the platform has recently introduced to its millions of active monthly users. It was initially tested on a select number of accounts during May 2020 and was made available worldwide in November. This new Instagram tool allows content creators and brands to group posts relating to a common theme: recipes, favorite restaurants, DIY's, decoration, shopping etc. Its format is similar to a blog in the sense that it alternates image and text to present a cohesive narration to users and consumers.
Guides is available in three formats:
Places: by choosing this format it's possible to share posts by location. This includes posts with a location tag.
Products: with this format, it's possible to share products available on Instagram Shop.
Posts: to group posts by topic.
How is this interesting for a brand?
Guides is the perfect tool to help consumers discover new products and highlight them on Instagram's store.
As we explained in detail in our new e-book about the future of influencer marketing in 2021, social media shopping is going to be the next big trend, and Instagram guides makes it all the more attractive. "Social media are going to prove themselves as sales channels in their own right (…) If we add the arrival of Guides, the ecosystem of social commerce in media platforms is not yet done evolving" says Loïc Souvignet, Content Manager in Agorapulse and one of the experts that has participated in the creation of our ebook.
Highlight your products through a wishlist on guides
When elaborating your influence strategy, you can plan to ask your influencers to include your products in a guide. When doing so, don't forget the importance of originality and storytelling. Consumers aren't interested in a "products I agreed to talk about" guide. It's important to create guides through a narrative approach, choosing a concrete topic, especially since we're dealing with a format very similar to the blog. This time of year brings ideal topics for guides where your product can be included: "My Christmas Wish List", "Christmas presents ideas" etc.
A step further with ambassadors
If you haven't done it yet, consider launching an ambassadors program to take your relationship with your favorite influencers one step further. Being a brand ambassador means that the influencer will take more genuinely and sincerely about your product. The influencer's relationship with your brand will be closer than with any other, and they could even create a dedicated guide to the posts done in collaboration with you. It's the ideal stepping stone to later dive into co-creating with your ambassadors. This kind of friendlier collaboration is very well received by consumers, as they immediately notice the influencer's true commitment to the brand.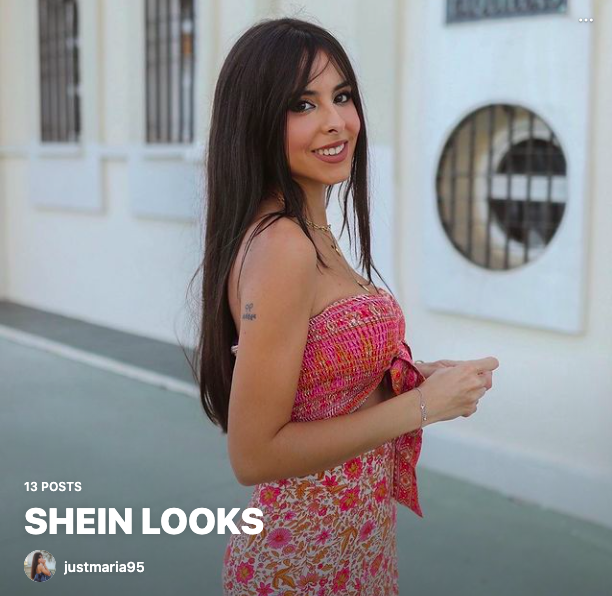 Take advantage of your location
If you're the owner of a restaurant, bar, cafe, bookshop, or any other kind of physical store, it's your time to shine!
Instagram guides allow users to create content through location, and many influencers have already jumped on the trend without need of remuneration or collaboration: guides of their favorite restaurants, favorite shooting spots… They share the most instagrammable locations with their followers.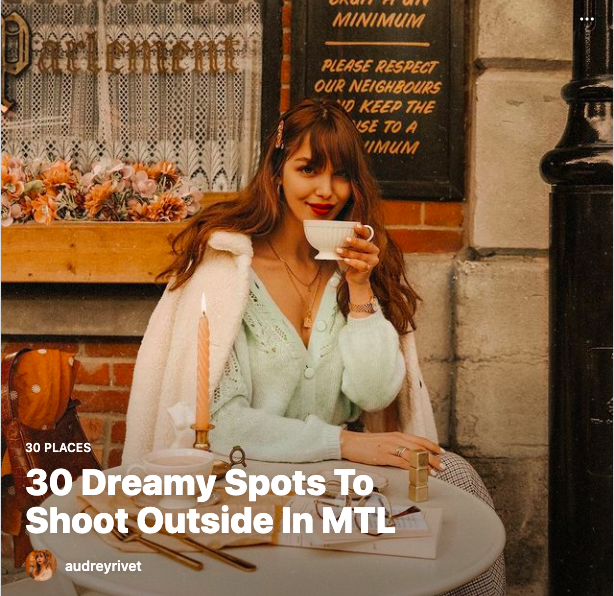 Now more than ever before it's important that the physical space you occupy results attractive to content creators. It should be picture ready and very instagrammable. Guides offers a unique space to share these kinds of recommendations that used to be lost in posts, stories etc. Moreover, you can be sure that after a few months of confinement, people are going to jump on the opportunity to try out their favorite influencer's recommended spots.
A dedicated guide for your brand and your products
It's possible to advertise a great deal of products in the context of a story told by an influencer through guides. For instance, a brand in the food sector may launch a campaign where influencers share their two or three favorite recipes on guides: three dessert recipes for Christmas, three healthy recipes for the new year…
For a cosmetics enterprise, the guide could be about a nighttime skincare routine, or an influencer's favorite beauty products. Possibilities are endless, what's most important is to motivate the influencers and give free reign to their creativity so they can create powerful content for your brand.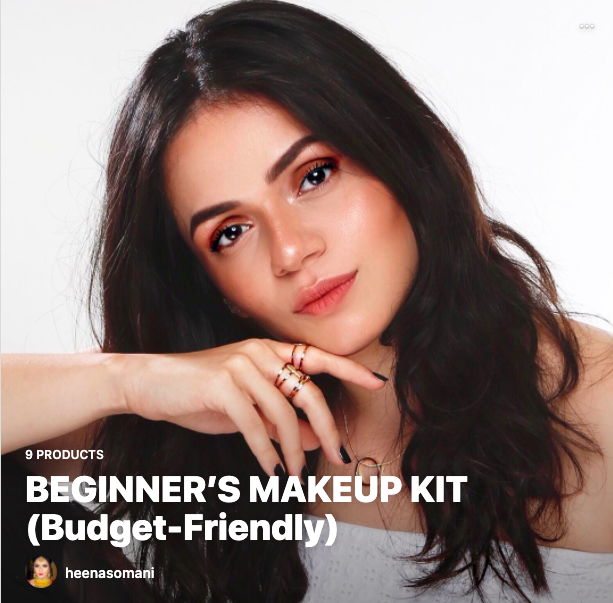 Don't forget that the content's for you!
One of the most valuable things a brand stands to gain from an influence campaign is content, be it User Generated or Consumer Generated. In the same way as a brand can share an influencer's creation on stories or posts, so they can on guides !
A brand could, for example, create a guide with all the posts created for a specific campaign, to show off the versatility of a product. A brand with a physical store could create a guide with all the photos influencers took there. In this way, we create traffic towards our brand's profile, which improves visibility as well as credibility. Consumers tend to trust brands that work with influencers, they view these collaborations as verification of the brands quality and authenticity. To go further and ensure the success of your strategy on the Guides feature, we advise you to analyse more in-depth data from your Instagram account. To do so, you can perform an instant Instagram audit.
Each new tool introduced in the ecosystem of a formed social media is typically received with reticence or plain hostility. At first, users didn't really get Instagram Stories, it took them a while to get used to IGTV, and even now there was a positive uproar over the new layout and the additional Instagram Store. These reactions are due to the fact that a huge factor in the success of social media is its ability to form habits and routines in its users, that don't appreciate it when the comfortable environment they interact in is disrupted. This makes introducing new features and evolving an extremely delicate process.
Guides, however, is one of the few additions that hasn't been met negatively. Indeed, it's a simple tool, very useful, and there's nothing like it on the platform. It's a trend brands should get a jump start on before it's too late.