On the one hand, the European leader of conversational marketing. On the other, one of the most complete customer knowledge solutions on the market. A collaboration between iAdvize and MyFeelBack therefore makes perfect sense.
Discover how MyFeelBack allows to measure user satisfaction immediately after a conversation via iAdvize.
iAdvize, a multi-channel conversational tool
iAdvize is a conversational marketing platform, that enables businesses to engage their customers and leads online, whether they are on a website or an app, using the same messaging tool (chat, voice, video).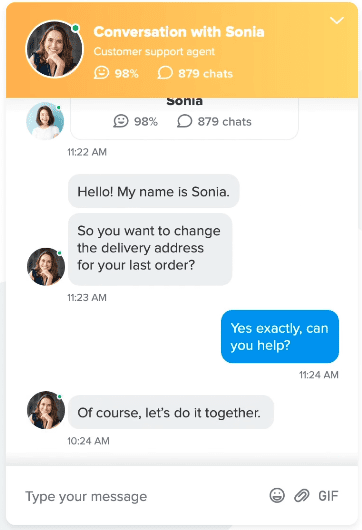 The platform not only offers customer services and users a revolutionary level of quality, iAdvize also provides an additional service that cannot be found elsewhere. Visitors can benefit from real-time advice via the ibbü community, from passionate members, hand-picked for their expertise.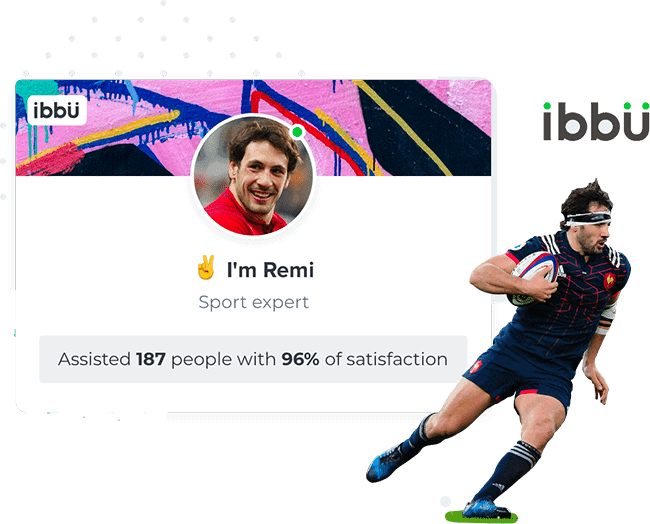 To ensure customers are satisfied with their experience during these conversations, a robust tool allowing to collect and activate customer feedback is a must. Which is why iAdvize partnered up with MyFeelBack.
If you are not familiar with iAdvize, we recommend you have a look at their website
How can you measure satisfaction with MyFeelBack after an iAdvize conversation?
From a user viewpoint, it's easy. Once the conversation is over, the user automatically receives an email or SMS asking them to rate their experience.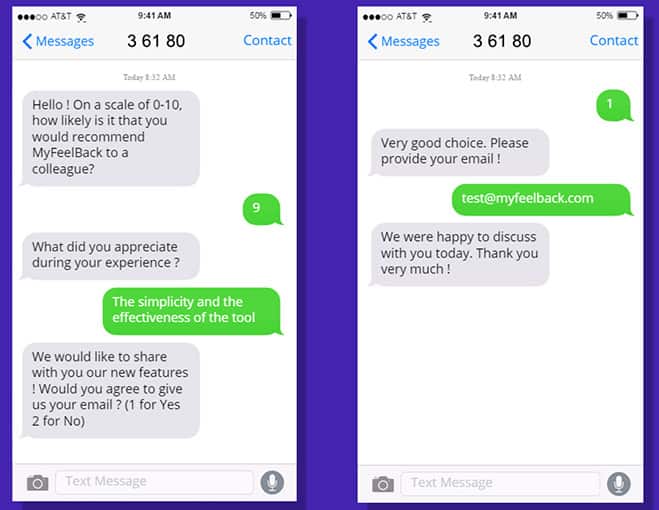 This automated trigger takes place whatever the channel on which the conversation occurred (internet chat, social media, etc.).
The journey is smooth, and the user does not need to deploy any effort. For the most part, users are happy to be asked for their feedback.
For companies using the connector with MyFeelBack, creating a survey, configuring post-response actions and analysing the results, is just as simple.
1. Establishing the connection between iAdvize and MyFeelBack
No technical team is required to complete this step. Once the third party application has been authenticated in both iAdvize and MyFeelBack, you can create a mapping between the two solutions. The idea is to link the iAdvize fields with those you need for the MyFeelBack survey to run smoothly. You can then use any data collected via iAdvize in your survey!
2. Creating and deploying your survey with MyFeelBack
MyFeelBack enables platform users to build and customise their surveys. Depending on the data you want to collect, you can create questions from more than 20 different types. You can customise your survey and present respondents with the same visual identity as your brand or the iAdvize interface colours of the questions, answers, buttons, etc.
Your response rate will be considerably improved by using MyFeelBack to deploy your survey. In the event of an email deployment, sent out automatically after a chat for example, you can save the respondent's answer as soon as they click on an answer option: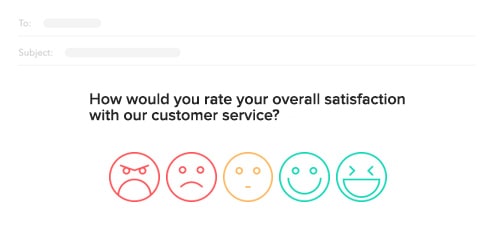 3. Activating the collected data
The smart aspect of the solution allows to trigger actions depending on an answer or indicator. For example, if a respondent reports that their problem was not solved during a conversation, a notification can be sent to the agent who handled the customer incident. They can then get back in touch and provide additional information.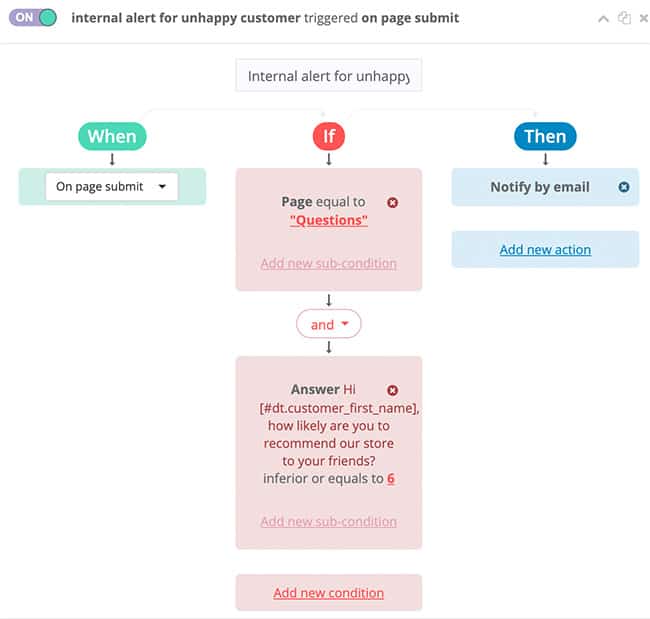 Another example, customer service managers can be alerted if an agent's average score decreases.
4. Managing the results in real time
Campaign reports are created automatically in MyFeelBack. They allow to analyse the collected data and to finetune statistics by cross-referencing the data. They are easy to customise and offer a wide range of graph and chart types, and display modes. 
Decision-making dashboards also help to manage the customer experience and get all employees involved in a customer-centric approach. They are easy to customise and adapt to each of MyFeelBack's users' needs.
These Dashboards can be shared in accordance with each team member's level of responsibility.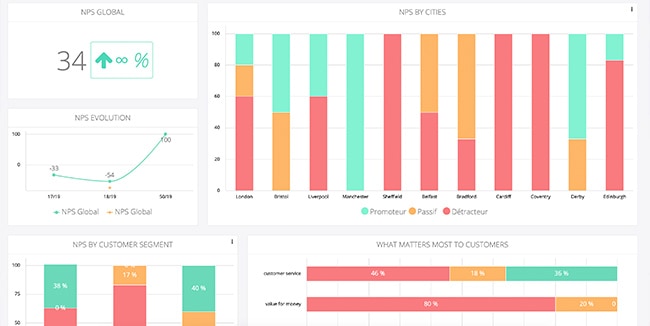 For example, a customer service agent can access their own performances, whereas the manager can access the entire teams' performances.
To ensure an optimal experience, satisfaction should be measured all along the customer journey. Conversational marketing plays an increasingly important role in this journey. It would be a pity to neglect the impact of this channel. Feel free to contact on of our experts to find out more about the complementarity between MyFeelBack and iAdvize.