In just a few years, customer reviews have become a real compass for many of us. Star rating is indeed the first factor that users take into account when reading your product sheets (source: Brightlocal). And this phenomenon does not only concern e-commerce sites! Do you still go to a restaurant without first looking at...
This content is outdated, we are currently working on updating it!
In just a few years, customer reviews have become a real compass for many of us. Star rating is indeed the first factor that users take into account when reading your product sheets (source: Brightlocal). And this phenomenon does not only concern e-commerce sites! Do you still go to a restaurant without first looking at a handful of customer reviews?
The only downside is that while a majority of people read customer reviews, only a minority spontaneously rate and comment on websites. Each company must therefore be proactive and collect online reviews in order to maintain its online reputation.
But when should you take the plunge and launch a consumer rating and review campaign? And which moments are more strategic than others? Hivency takes a look at the issue.
What is a rating and review campaign?
A ratings and reviews campaign is a marketing operation that consists of offering a product or service to some consumers, who are asked to give their detailed opinion about it. Thanks to this process, brands obtain authentic and sincere reviews. Comments and ratings are disseminated on different channels (retailer sites, search engines, rating platforms, social networks, etc.) and allow potential customers to make more informed purchases.
The best moments to launch a rating and review campaign
The launch of a new product or service
Promoting a new offer is a real challenge, as a product without any reviews can scare off potential buyers. Stars and reviews reassure your website visitors. They provide them with concrete details that help them determine whether or not your item is suitable for them. Organizing a consumer review campaign in advance of a product launch can build trust and boost sales. In fact, 79% of people trust online reviews as much as recommendations from family and friends, and 94% say that positive reviews encourage them to buy (Source: Brightlocal). The ideal at this stage is to collect at least 150 detailed and diverse feedbacks.
A rebranding operation
Is your company evolving? What better way to spread the word and rework your e-reputation than through digital word-of-mouth! Internet users can give their opinion about their overall experience as customers of your brand. To do this, offer them the opportunity to test your services and post their reviews on online review sites such as Facebook reviews or Google reviews. The reviews available on these essential platforms will accurately reflect your new positioning and allow you to effectively reach your target.
To boost your bestseller sales
Your bestsellers act like magnets on consumers. After having tried and adopted them, they discover your different ranges and become loyal customers. Your bestsellers are real marketing levers and should be the center of all your attention. Conducting targeted consumer rating and review campaigns on these flagship products allows you to maintain their appeal and boost your sales. This strategy has been successfully used by Laboratories Phergal, a brand supported by the influencer marketing platform Hivency.
To improve your SEO
Did you know it? Consumer reviews have a positive impact on your SEO. Indeed, customer reviews contain keywords. As a result, they contribute to optimizing your product sheets in the eyes of the algorithms. In addition, the words used by your target audience can be reused by your teams to further improve your SEO. Finally, the presence of reviews on your Google My Business page is one of the main parameters (the fifth) taken into account by the search engine in the elaboration of its ranking (source: Search Engine People and MOZ)! To make its selection, Google analyses the quality and quantity of reviews. If your site or your points of sale do not appear at the top of Google, it is therefore time to carry out a consumer review campaign.
During some highlights of the business year
A product page converts much better when it includes consumer reviews. Posting testimonials on a sales page would even increase its conversion rate by 270% (source: Spiegel via Adweek)! Therefore, in order to stand out from the competition and make as many sales as possible during the highlights of the commercial year (Black Friday, Christmas, Back to School, Sales, etc.), make sure you collect customer reviews beforehand. Thanks to verified reviews, Internet users will be able to determine whether a cosmetic product corresponds to their skin type and will make it easier to decide to buy.

Prior to your influencer marketing campaign
Influencer marketing and consumer reviews are two strategies that complete and reinforce each other. On one hand, influencer marketing campaigns increase the visibility of your brand and drive traffic to your e-shop. Verified reviews, on the other hand, provide details about the experience of using the products. They help potential customers to project themselves in their use and to make a purchase. To optimise your results, it is therefore advisable to activate these two marketing levers simultaneously.

When your customer reviews are older than 3 months
Collecting customer reviews is a marathon. To be useful and credible in the eyes of Internet users, the online reviews presented on your merchant site, on those of your retailers and on rating sites must be relatively recent. Ideally, you should renew your customer review campaigns every three months and collect around fifty dense (around 200 characters) and varied testimonials for each operation.
Finally, customer ratings and reviews are an essential marketing tool. They increase the conversion rate of your product sheets and ensure good visibility for your brand on search engines. Conducting regular consumer review campaigns allows you to maintain your e-reputation and optimize the effectiveness of all your marketing actions (product launches, rebranding, promotions, influencer campaigns, etc.). If you want to be an expert in ratings and reviews campaigns, you can have a look at our new training launched in our Academy and get your certification for free.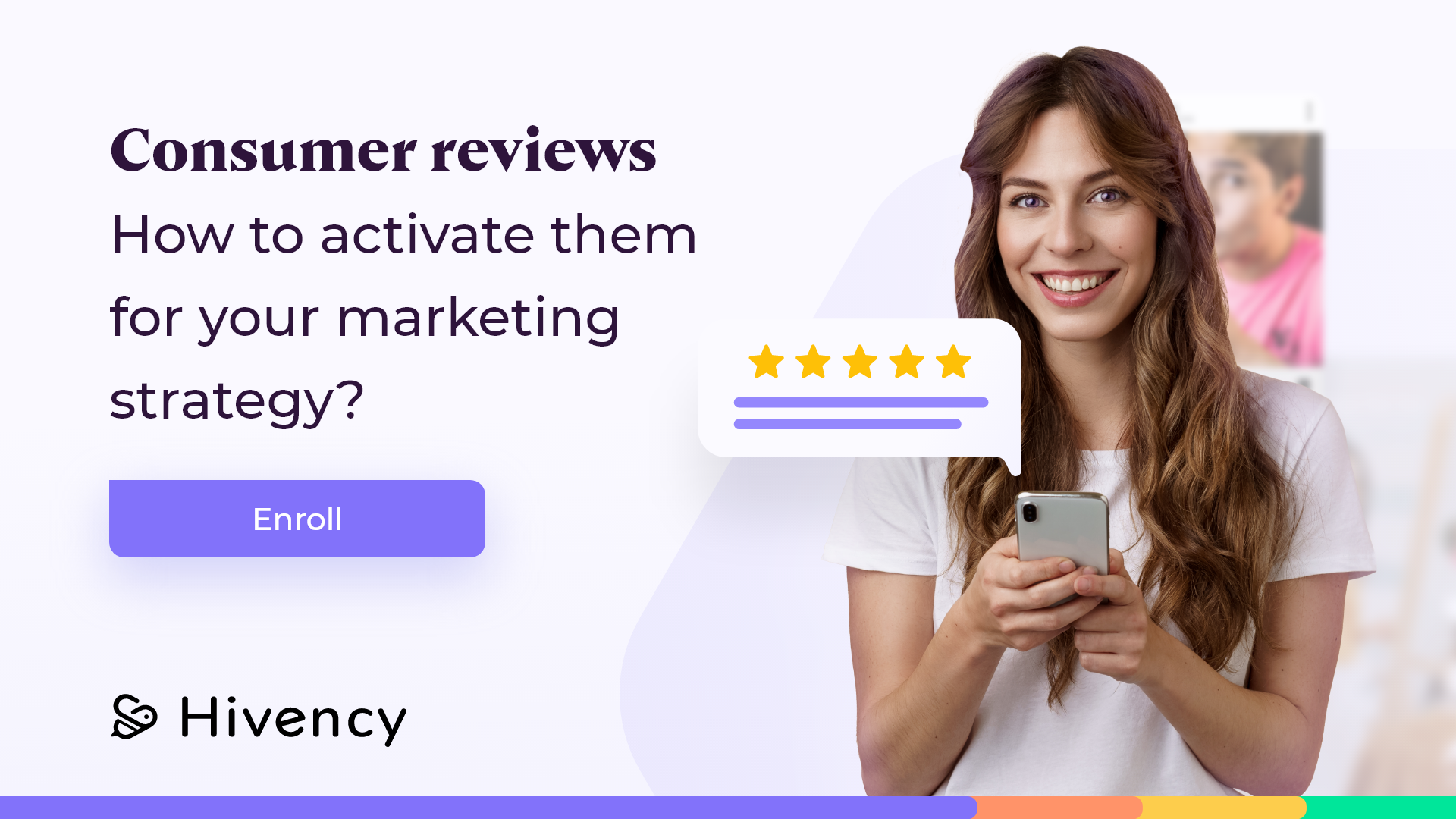 Photo credits: Towfiqu barbhuiya via Unsplash