Re

invent

Your Customer Experience
by
Humanizing
the
Customer Journey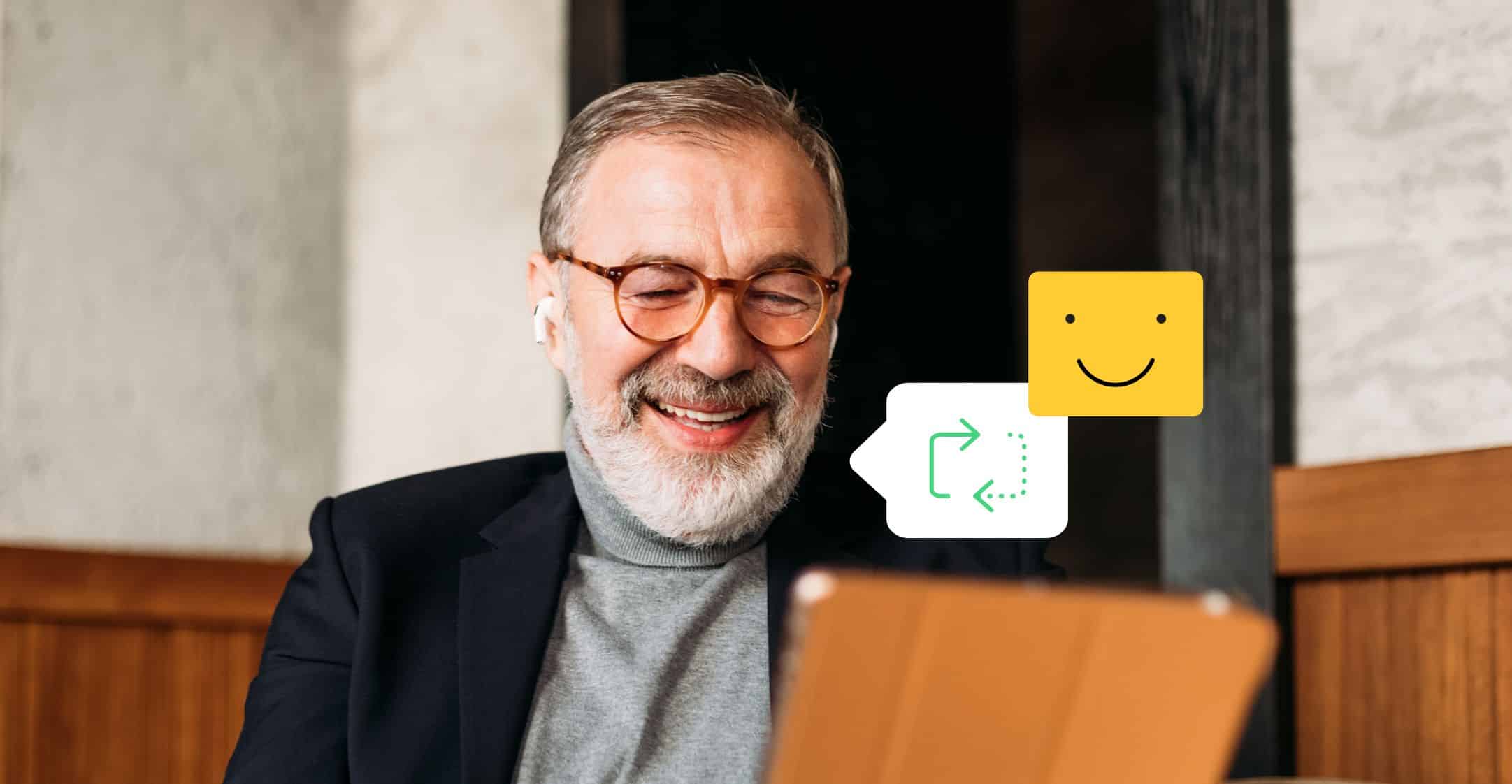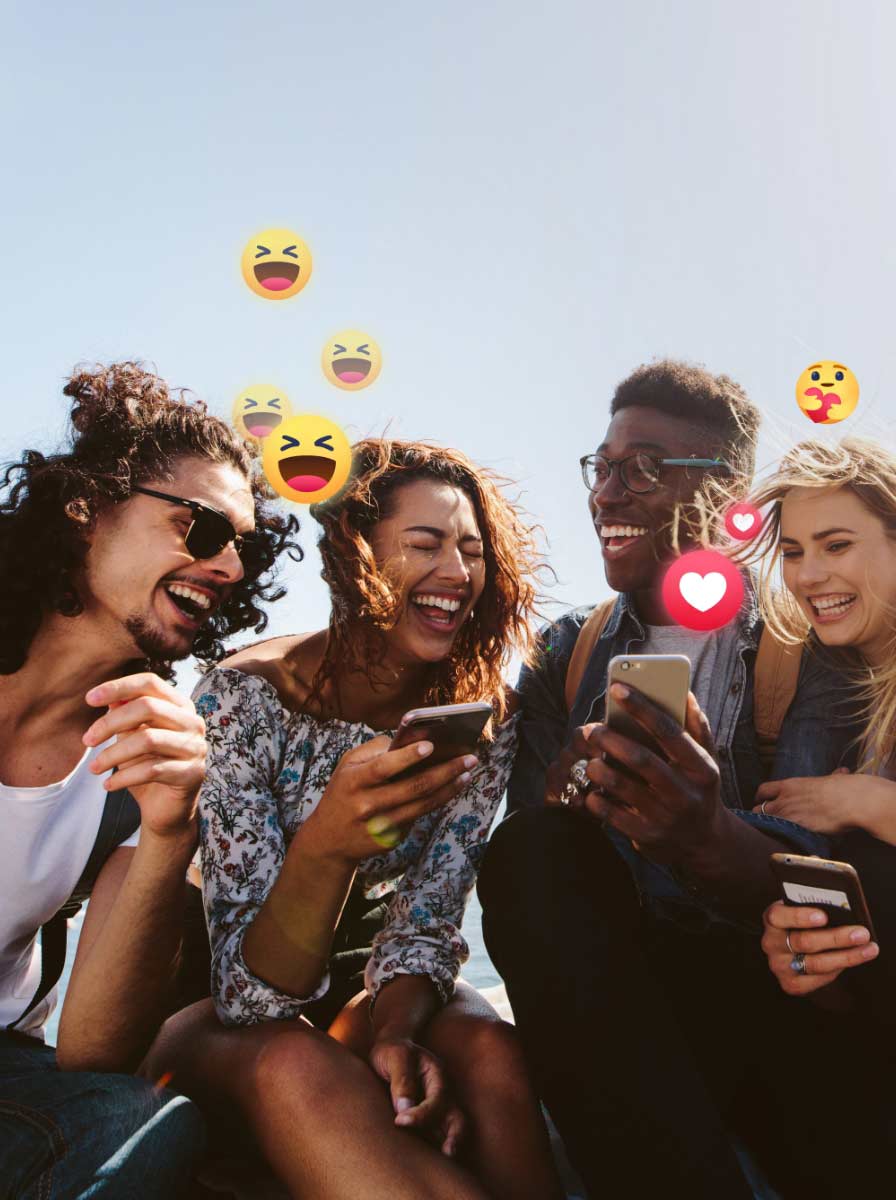 Humanizing the customer experience on digital channels has become a major challenge for brands, especially retailers. It might seem like a no-brainer, but human interaction is key to creating a positive and high-quality customer experience. Adding a human touch to your marketing strategy encourages long-term relationships and lasting partnerships. This is the most powerful and sustainable aspect of any digital strategy. 
To become a love brand, companies must combine immediate sales objectives and proactive interactions, which match their customers' aspirations (current and potential). 
This past year, a lot of businesses have been forced to undergo a rapid digital transformation. Many managers have found themselves faced with the challenge of adding a human touch to their customer experience with new technologies, such as SaaS platforms. 
Consumers want to feel special and valued. This can be achieved by creating a personalized experience with technological tools that streamline the buying process. The human touch is what sets your business apart from competitors. 
What is a human customer relationship?

Adding a human touch to the customer relationship involves genuine human interactions with customers or leads.

This can be particularly important in certain sectors where the customer relationship is largely based on digital channels. 

The aim is to improve the customer relationship and create a preference for your brand over another.

Adding a human touch can also increase sales, as a person can help convince leads to make a purchase. 

Which companies need to humanize their customer journey?

In this age of authenticity, all companies and brands need to show more empathy and focus on the quality of the relationship between customers and employees.

Consumers expect brands to be transparent and need to feel special and listened to. After the rapid rise of social media and Internet use in 2020, consumers are looking to reconnect and interact with people.

So, whether you're an e-commerce site or store, make sure to value and look after your customers!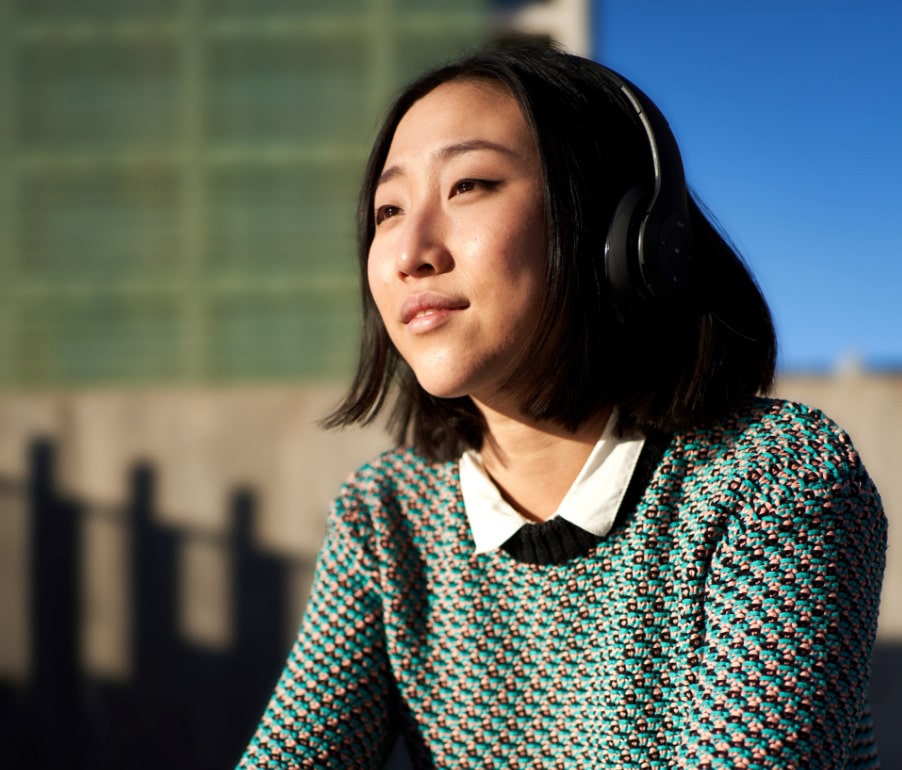 There are several strategies to add a human touch to your marketing actions, such as:
Influencer marketing, or the power of recommendation

 

Social proof to show your authenticity, by collecting honest and verified customer reviews

 

E-commerce, and more specifically the latest trend: live shopping 
One-to-one marketing to personalize your relationship according to consumer expectations, which builds loyalty

 
You can implement all these actions with one solution! We have developed several solutions wrapped into one platform, to help you humanize your customer journey:
Influencer Marketing

Humanize your customer journeys by incorporating influencer marketing into your strategy. Our Influencer Marketing solution, integrated into our SaaS platform, helps you find authentic influencers and engage their communities.

Ratings & Reviews

Prove your authenticity and demonstrate your trust in consumers, by publishing your customers' reviews. Our solution – Net Reviews by SKEEPERS – allows you to collect, manage and leverage customer reviews and to add a human touch to this stage of the customer journey.

Live shopping

Our platform offers the possibility to create online shopping events to present and sell your products online (one-to-many) and provide one-to-one customer care through videos deployed on e-commerce sites and social media.
Use video to be spontaneous

Video has become the norm on e-commerce website in 2022. E-tailers use it to reassure and inspire consumers as they shop. Sometimes, all it takes is a 10-second video to add a human touch to a product page and increase your conversion rate.

Create a conversational event

Regular live shopping events are great to present all your new products, at key retail periods. You can then add these live shopping videos to other effective channels, such as newsletter, product pages, social media, website pop-ups, etc. So, get creative!

Give your customers a voice

58% of consumers surveyed by Verified Reviews in early 2022 said that they were motivated to share their experience with brands. This proves that consumers don't only leave reviews to inform others, but also to help brands grow. Taking this feedback onboard, whether negative or positive, is the first step to humanizing the customer journey.
70%

of consumers would rather watch a video than read a product description on an e-commerce site

Kissmetrics

58%

of consumers who interact with a person are more likely to shop with the brand again

HubSpot

64%

to 85% of consumers are likely to buy a product after watching a product video

Kissmetrics

70%

of European consumers are interested in Live Shopping

Forrester Consulting & AliExpress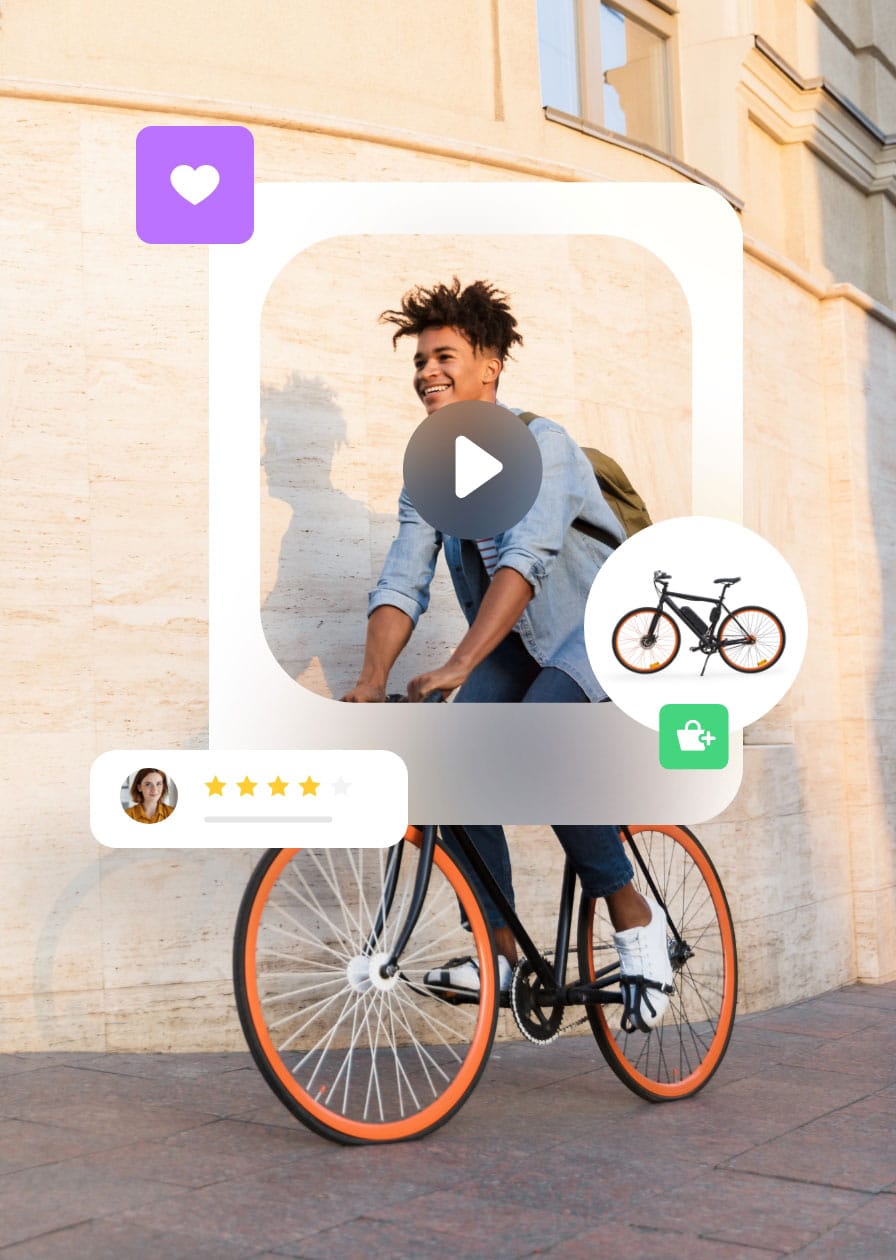 8 other tips to humanize your digital customer journey:
Leverage social proof. 
Give your customers a voice through engaging formats, such as video.

 

Convert your customers and influencers into brand ambassadors. Ask them to test your products, visit your workplace, meet your employees… In other words, give them a unique experience! 
Create regular events on social media and use Live Shopping to present your products and interact with consumers.

 

Convey your messages and values through micro and nano-influencers with influencer marketing campaigns. 
Highlight customer reviews, testimonials and feedback on your website, product pages, communication channels or social media.

 

Engage your customers with one-to-one campaigns on all your channels: personalize your messages. 

 

Find the perfect balance at your touchpoints between technological, digital and human interactions.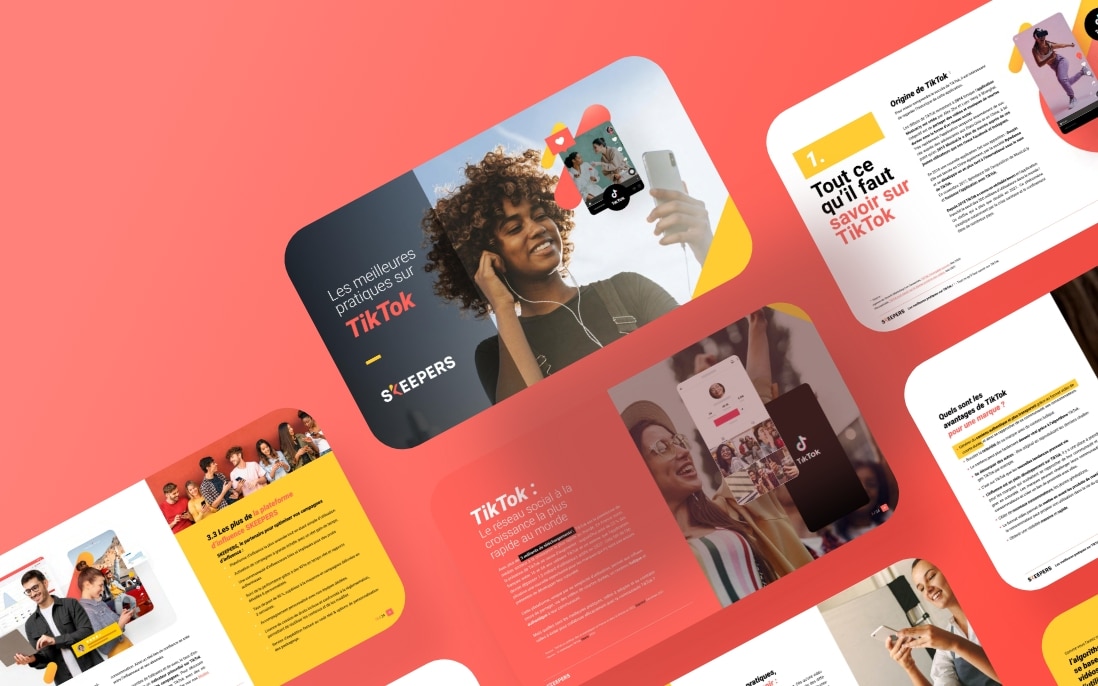 Our resources
Blog articles, case studies, e-books… We have plenty of resources to help you add a human touch to your customer journey.
Want to find out more about humanizing your customer journey? Check out our articles!
Three Strategies for Humanizing Your Brand Message

Customers are bombarded with marketing information. The average American is exposed to hundreds, if not thousands, of advertisements each day (no one seems to agree on an exact figure, despite the oft-cited 5,000-per-day estimate). Facing an enormous onslaught of competition from old advertising standbys like television, radio, and print, and newer media like mobile and...

Read more

UGC and Influencer Marketing:  How Will They Complete in 2022?

UGC (User-Generated Content) and influencer marketing are the new fields of expression for brands today. But should brands start creating all kinds of UGC in 2022? And how can UGC complement influencer marketing? 92% of marketers believe that the majority of brand content they create is perceived as authentic by their audience… Yet, 51% of...

Read more

When the M.A.C Cosmetics makeup artists share their tips on video

M·A·C is a top player in the global makeup industry thanks to unrivalled know-how in makeup artistry. A member of the Estée Lauder group since 1994, M·A·C is sold in over 90 countries and launches around 50 collections each year. The brand wanted to allow its makeup artists to give pro tips on video to enrich its...

Read more