Why not leverage your community to improve your brand image and increase your sales? Create a strong bond between your brand and influencers and let them do the talking! Manage your own influencer marketing campaigns quickly and easily. Our SaaS platform enables you to generate authentic content on TikTok, Instagram and YouTube to reconnect with your customers and grow your business! 

Why choose us?
Improve your visibility and credibility with our influencer and review platform. Generate authentic content about your brands and products with our community of 74,000 nano and micro-influencers.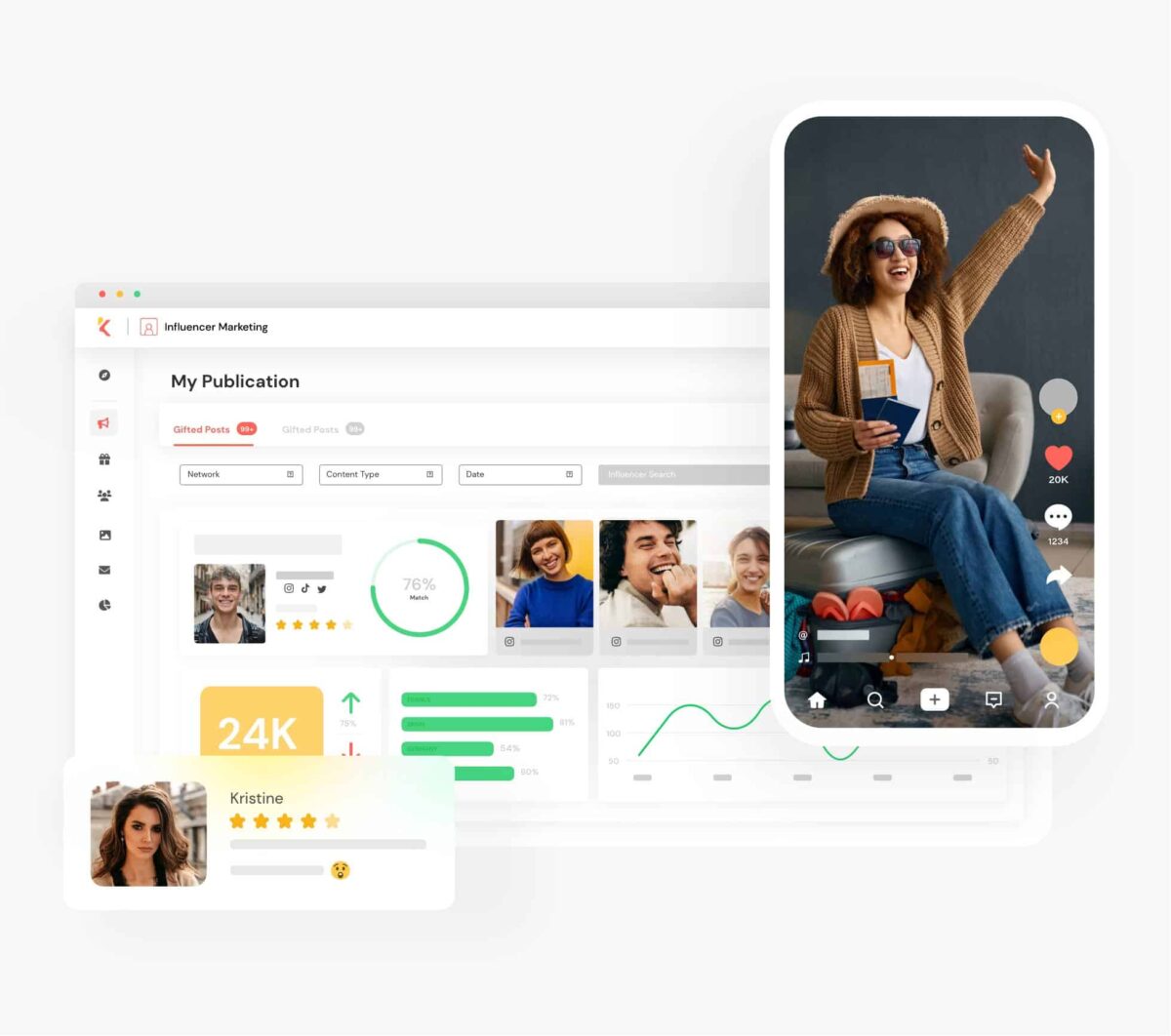 Manage all your campaigns from a single influencer platform
Building a partnership of trust with influencers and consumers will strengthen the bond between your brand and customers. With our all-in-one influencer platform, launching large-scale campaigns with micro- and nano-influencers, and collecting accurate and detailed reviews for your product pages has never been easier!
All the logistics are automated, so you can focus on what really matters: campaign performance and your relationship with influencers.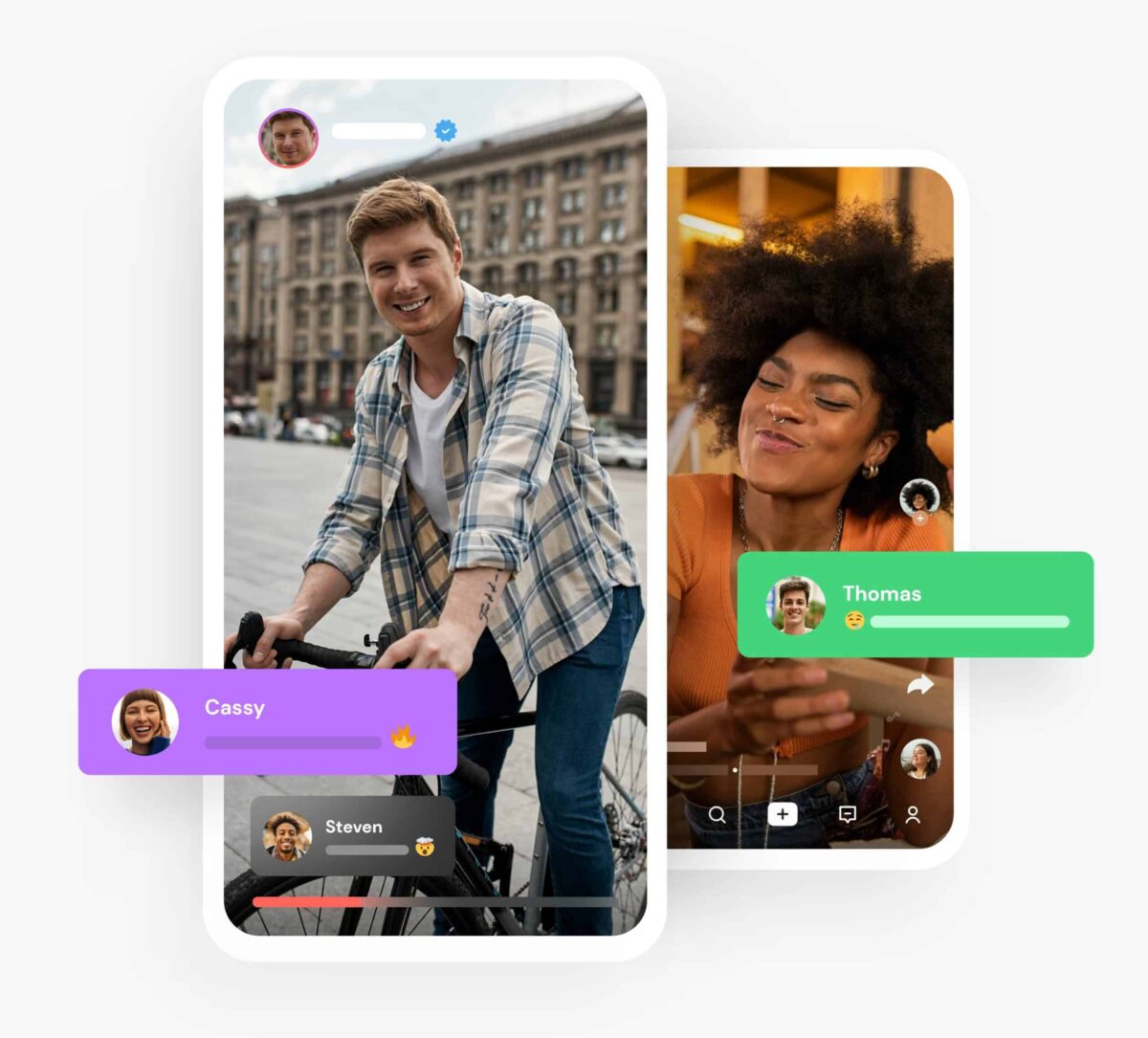 Enjoy a bank of unique and authentic UGC
Obtain content rights from influencers to reuse their photos and videos in your various marketing campaigns (ads, snippets, packaging, etc.) or on your communication channels.
Our license gives you access to a bank of fully authentic and unique UGC for 10 years.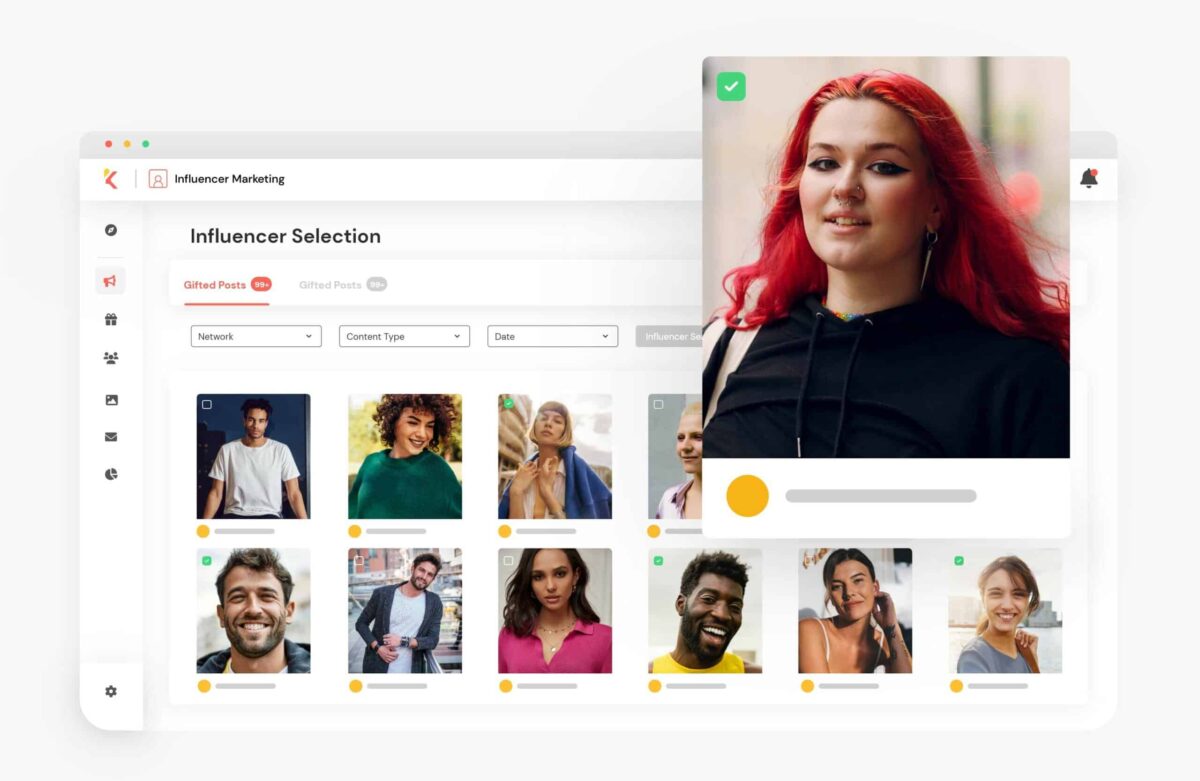 Identify the best influencers for your campaigns
Save time with our "Influencer Marketing" solution to find the right influencers for you.
74,000 influencers use our platform to collaborate with brands that inspire them.
Use the "Personal Profile" feature on our influencer platform to finetune your search and find ambassadors that match your image, as well as quality UGC.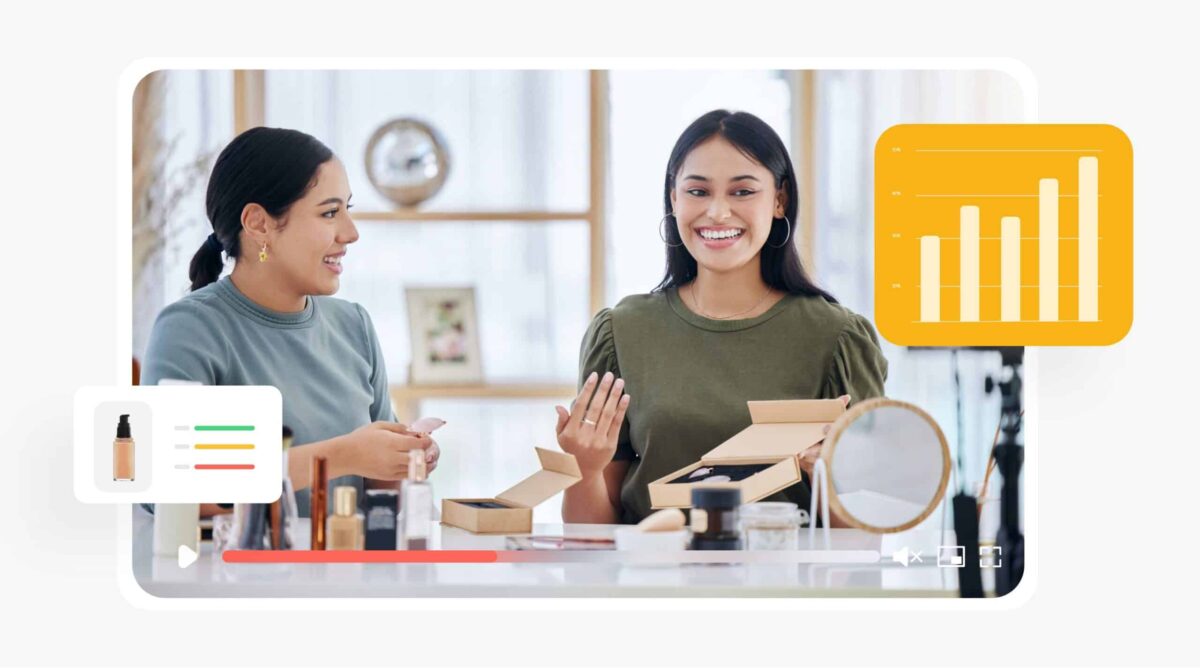 Analyze results in real time
All the key KPIs to analyze your influencer marketing campaigns are available on our platform.
Our API integration enables you to monitor data in real time, analyze your performance and identify areas of improvement.
Our solution explained in 1 minute!
The benefits of the platform
Reassure future customers with authentic content

Word-of-mouth 2.0 is the best way to get people talking about your brand or products. Social media has become a key communication channel, which produces inspiring content for customers. Influencer marketing helps reassure consumers about the use and quality of your products and/or services.

Develop your products or services with textual content on your product pages

Consumer reviews and influencer experiences will help you improve and optimize your development strategy. All this feedback will be useful to different departments within your company: marketing and communication, sales, R&D, etc.

Improve your online reputation and brand image

Users trust influencers so it makes sense to collaborate with these social media experts, especially to quickly reach a large audience. Influencers bring credibility and trust and show their followers how to use your products. Generating authentic posts about your products/services with influencers boosts your social media presence.

Increase your sales and conversion rate

Micro-influencers can help you sell more and boost your conversion rate. This marketing channel provides better results than classic advertising. So, what are you waiting for? Launch your campaigns with our influencer platform now!
How does it work? Create authentic experiences in just a few clicks!
Step 1: Create the campaign

Define your campaign goals (brief, product, schedule, etc.) and selection criteria. Our "Personal Profile" feature enables you to target influencers, based on 100 or so demographic or consumer habit criteria, among others. So, you can be sure to collaborate with the right influencers for your brand! Our experts are here to help you roll out your strategy. Nearly 1,000 brands have launched more than 17,000 influencer marketing campaigns on our platform.

Step 2: Select profiles

Our influencer platform connects you to a large community of handpicked influencers from Instagram, TikTok and YouTube. Reach out to them and manage your collaboration with our tool.

Step 3: Generate content

Access posts, consumer reviews and UGC downloads to communicate on all your marketing channels, from our platform. Share your influencers' content to build unique and genuine relationships, based on trust and closeness. You can then carry out your next campaigns with them and raise your brand awareness.

Step 4: Leverage data

Monitor your campaign performance and measure your goals. Our influencer platform provides you with real time metrics on campaigns, influencers and their audience!
Success stories
We work with nearly 8,000 clients to create strong connections with their communities, build deep and lasting relationships and achieve their marketing goals. Here is what they have to say… 
Bring together influencers and customers around your brand
Find out what micro- and nano-influencers' experiences can do for you, and drive your marketing strategy with their voice and brand loyalty.
Check out our other solutions!
Consumer Videos

Our consumer video platform helps you engage your communities to create video content for your product pages, social media and other communication channels.

Discover the solution

Live Shopping

Create online shopping events to present and sell your products online with our Live Shopping solution.

Discover the solution

Ratings & Reviews

A platform to collect, manage and leverage customer reviews to improve your online reputation and conversion rates. Reassure consumers and optimize the quality of your products with customer feedback.

Discover the solution
Want to find out more? Check out our articles
Why & how to combine Influencer Marketing and Live Shopping? 

In the field of e-commerce, live shopping is a small revolution. This interactive teleshopping, which is broadcasted directly on the Internet, is a huge success. In China, where it appeared in the 2010s, 67% of consumers say they have already made a purchase via this channel (source: Alix Partners). In Europe, this marketing device is also gaining popularity: Kohl's, Lancôme, Xiaomi and Tommy...

Read more

Influencer Marketing: 3 Reasons to Use Instagram  

Since the beginning of 2022, 26 million people use Instagram in France (Statista, 2022). The social media platform has become key for brands, consumers, influencers, etc., and acts as a digital showcase for all. Whether to share promotional photos, instant videos or to bring influencer marketing campaigns to life, Instagram has become "the place to...

Read more

Co-branding: how to use micro-influence?

More and more companies are engaging in influencer marketing. In fact 63% of marketers want to increase their budget for this purpose in 2022 (source: Influencer Marketing Hub). In addition, in order to carry out their campaigns, companies do not hesitate to join forces, in particular by implementing a co-branding strategy that creates positive synergies. ...

Read more