Do you need to engage your community and get closer to your customers? Bring them together with live sessions on your e-commerce site! Create engaging events to showcase your products and interact with customers to maximize retention… We've developed a SaaS platform that enables you to stream thousands of shopping parties with influencers, ambassadors and hosts, monitor the impact on sales and build loyalty.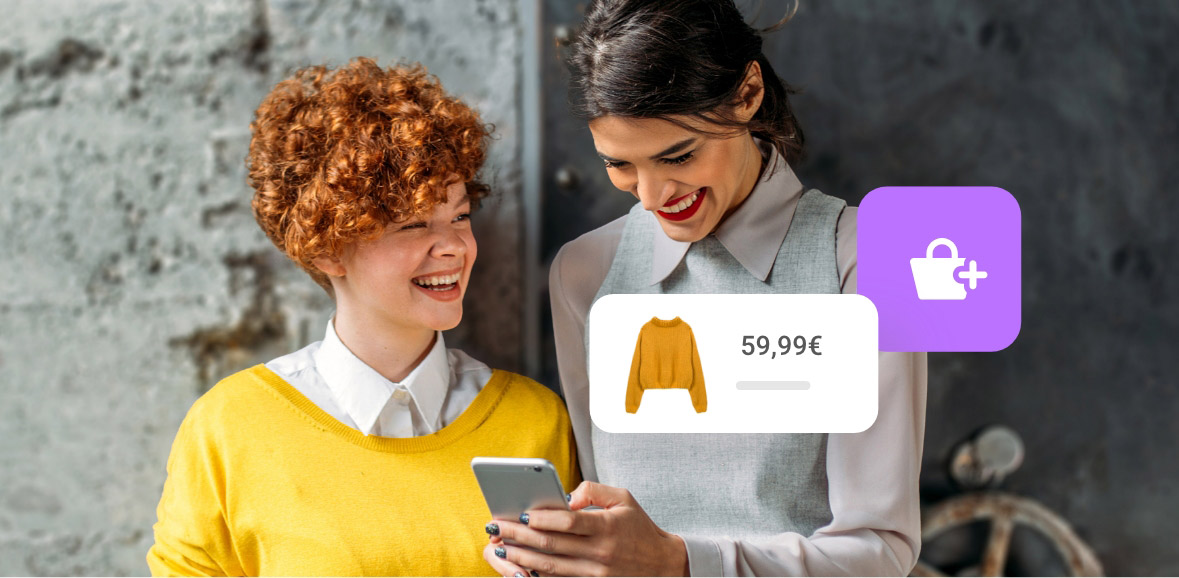 Engage your customer community
Live shopping is an acquisition channel in its own right as it enables you to attract new customers, especially if your hosts are influencers with a large social media following. 
Live shopping is also one of the best ways to engage your community, as it generates a regular traffic of customers consuming content and products.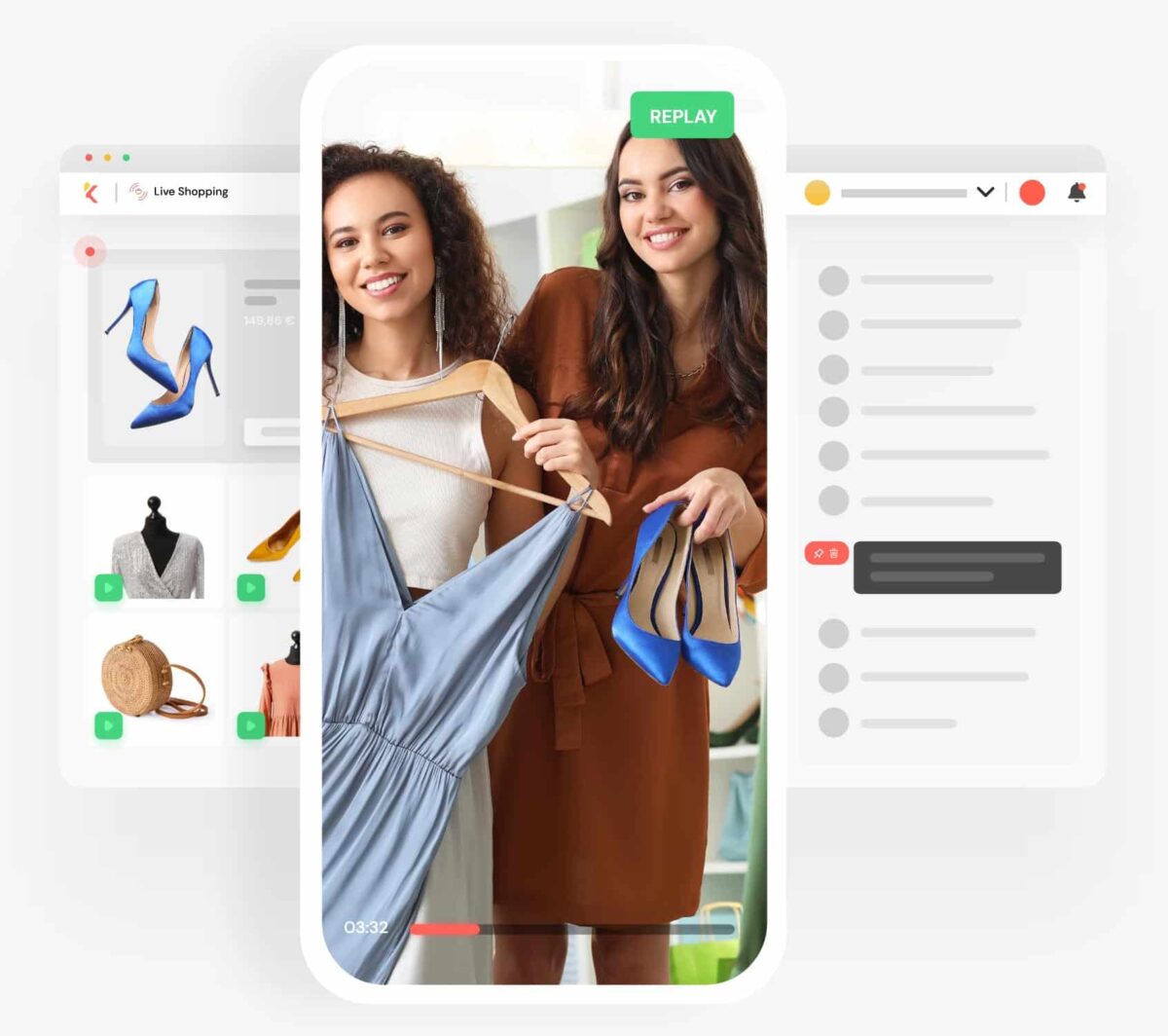 Build a deep customer relationship
Live shopping is an essential tool to speak directly to your customers and reconnect with them. Organize events with expert presenters, influencers, journalists, product managers, etc., to create a closer bond with your audience. Start conversations with your community about your products and services. 
You can also engage your audience with competitions and promo codes during your live events. Nurture your customer relationship by creating habits: at the end of each live session, invite them to the next one! 
Maximize the impact of your live events
There's more to live shopping campaigns than when the cameras are rolling! Work on your events before, during and after to maximize their impact on sales.
Use all your communication channels and social accounts to promote them beforehand and on the day. Then prolong the live shopping experience by posting replays on your e-commerce site. These videos directly impact sales: replays on your product pages convey a reassuring and authentic message.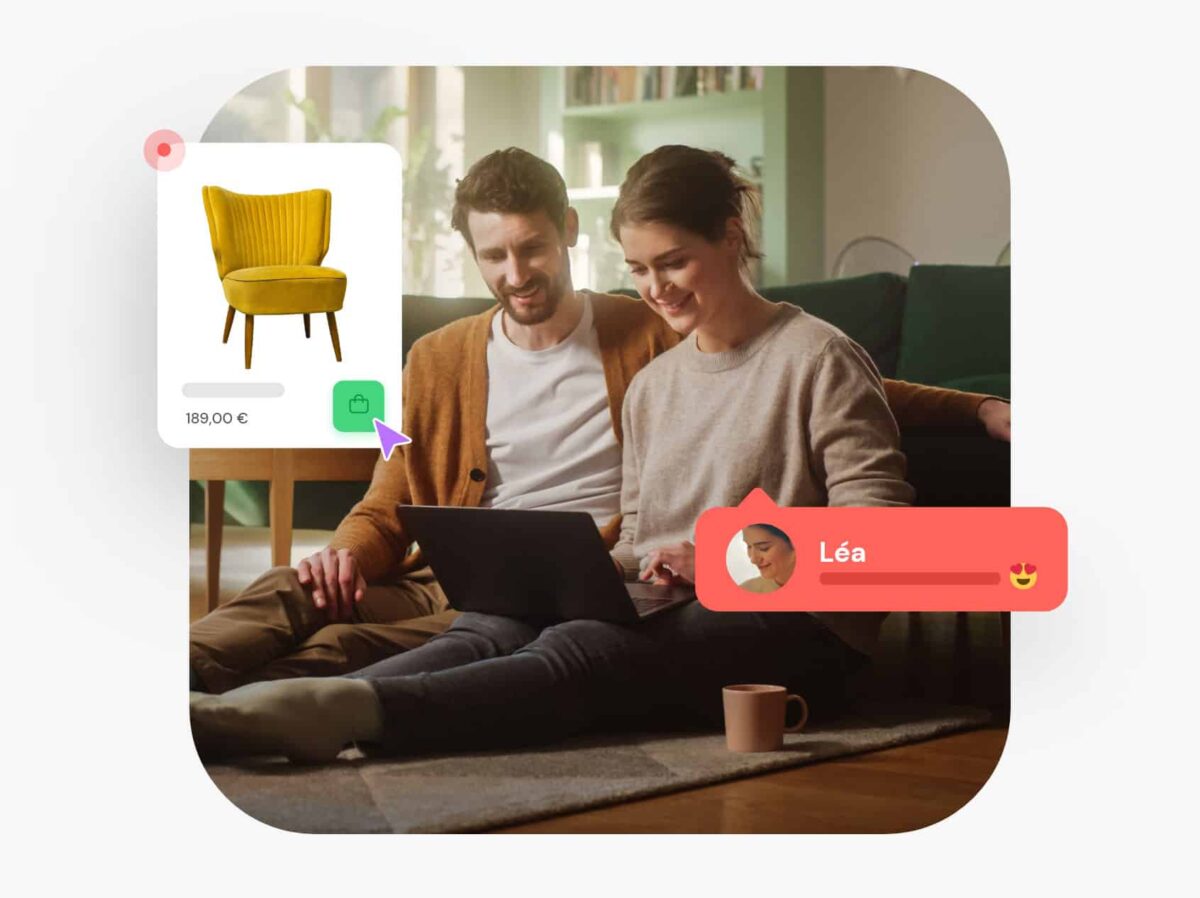 Improve your sales performance
Implement a live shopping strategy to increase traffic to your e-commerce site and boost your conversion rate. Bring together a well-targeted audience with an interest in your products and live event theme. Present limited quantity items or promo codes to encourage purchases during your events! 
Live shopping has a high retention rate: participants spend approximately 10 minutes watching a product presentation, which never happens in-store or on an e-commerce product page.
Our solution explained in 1 minute!
The 4 benefits of the platform
Humanize your brand with live customer engagement

Organize live shopping events to create a close bond with customers and communicate in an authentic way about your products. Your community can chat directly with an expert and brand professional who know the products inside out, and/or an influencer and brand ambassador. So, beat the competition and connect with your customers all over the world!

High-quality videos

Online is the new offline… Build the bridge between the online and offline shopping experience. Show live participants how your product works in real time and promote promotional codes that can be used a few hours after the live event has finished to boost sales. Live shopping conversion rates are up to 10 times higher than traditional e-commerce ones (source: McKinsey, 2021).

Ready, steady… convert!

Increase your sales while reducing your acquisition costs. Live shopping has become a key e-commerce lever. Live shopping sales are expected to reach $500 billion by 2023 (source: Influencer Marketing Hub, 2022). And by 2026, they are expected to account for 20% of e-commerce sales (source: McKinsey, 2021).

Livestream: the language of the new generation

Are you looking to reach a younger, hyper-connected community? Organize live shopping events! In France, 49% of women under 25 years old intend on taking part in a live shopping event over the next 6 months (source: Altavia Shoppermind, 2021). Try out different dates and times to optimize the number of participants according to your target.
How does it work?
Prepare your event:

Let people know that you are organizing a live event by launching a 360° communication plan on your channels and social media networks. Select the products you want to highlight and choose the right hosts for your theme.

Launch your live stream:

Film with a smartphone or organize premium live shopping events with video professionals. In just a few clicks, your live video is ready to stream! Start the session and interact live with your participants.

Share your replays:

Post replays on your product pages to reassure consumers. You can also create a video gallery on your website and share these replays on social media and through your communication channels.

Live 1to1 :

Put your customers in touch with a live sales assistant! This personal shopper for your brand can answer all your customers' questions in an authentic way, with an exclusive and fully digital service.
Get started with our live shopping platform!
Our experts are here to help you get started or improve your live shopping strategy. Start a conversation with your customers and engage them with your brand through this powerful lever.
Check out our other solutions.
Influencer Marketing

Our influencer platform connects brands with a handpicked community of influencers on Instagram, TikTok, Pinterest and YouTube. Target profiles that match your brand identity and challenges. Launch large-scale influencer campaigns in a few clicks from a single tool.

Discover the solution

Consumer Videos

Our consumer video platform helps you engage your communities to create video content for your product pages, social media and other communication channels.

Discover the solution

Customer Data Activation

A one-to-one marketing solution that reconciles and adds value to your data for fast-performing and sustainable omnichannel campaigns.

Discover the solution
Want to find out more? Check out our articles
Live Shopping: Good and Bad Practices

Did you know that 70 % of European consumers are interested in live shopping? For brands, it's a key solution to promote their products. But you need to understand how it works and how to use it. Read on to discover our 6 best practices and 5 things to avoid at all costs! Live Shopping:...

Read more

Live Shopping : What is it? 

Live shopping is a new trend imported from China, where it recorded a 280% growth between 2017 and 2020 (source: McKinsey, 2022), that is rapidly expanding in Europe. 70% of European consumers say that they are interested in live shopping, including 67% of French people (source: Forrester Consulting study, 2022). But what exactly is livestream?...

Read more

Why & how to combine Influencer Marketing and Live Shopping? 

In the field of e-commerce, live shopping is a small revolution. This interactive teleshopping, which is broadcasted directly on the Internet, is a huge success. In China, where it appeared in the 2010s, 67% of consumers say they have already made a purchase via this channel (source: Alix Partners). In Europe, this marketing device is also gaining popularity: Kohl's, Lancôme, Xiaomi and Tommy...

Read more