Customer experience:
How to boost website conversion
s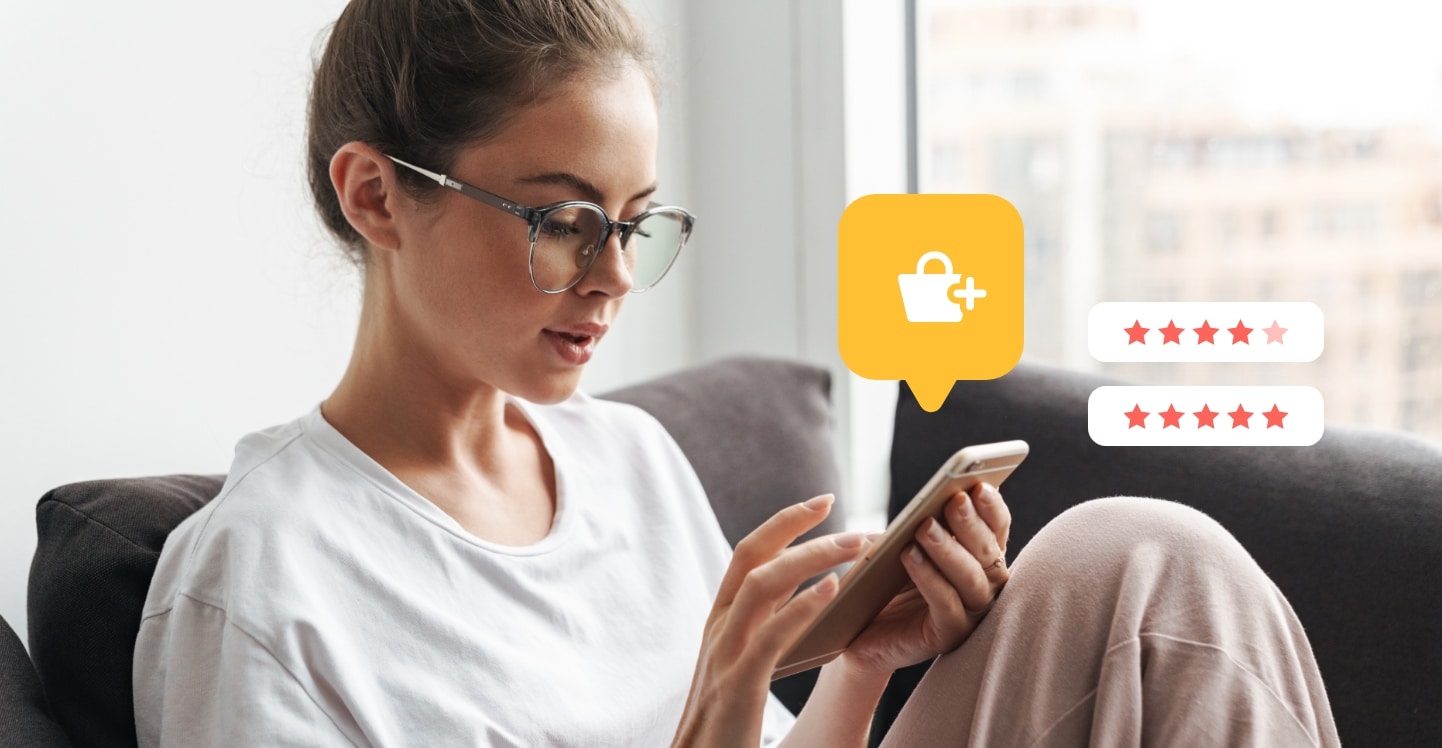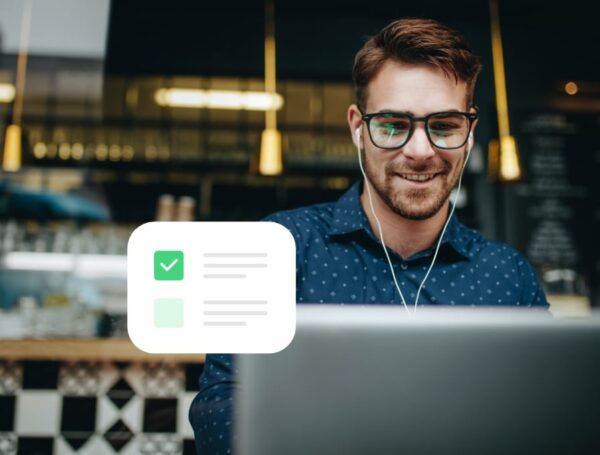 Getting visitors to your site is one thing, leading them to make a purchase is another. At a time when everything is just a click away and consumers can access an ever-increasing variety of products and services every day, it is essential to stand out from the crowd. The marketer Parisa Zander explains that "the consumer must know what to buy and why he will buy within 15 seconds, otherwise you have lost him." (source: Media Marketing).
The only way to increase your website conversion rate is to reach the right person, at the right time, with the right message. Carefully designing your visitors' customer experience is therefore key to boosting conversion!
What is an online conversion rate?

Your conversion rate is the percentage of visitors who make a purchase on your e-commerce site.

Some companies also calculate their conversion rate based on the number of visitors who sign up to a contract or download a particular type of content.

A good conversion rate can be achieved by carefully designing your online customer experience and creating brand engagement. Optimizing your online journey should therefore be the at the heart of your digital strategy!  

How is a conversion rate calculated?

If you have an e-commerce site, you have a conversion rate. Calculating your rate is easy: 

Conversion rate = (number of sales / number of visitors) x 100 

The higher the rate, the better! You can also calculate this rate over specific time periods (e.g.: the holiday period), to see how it evolves, or compare it to other brands in your industry.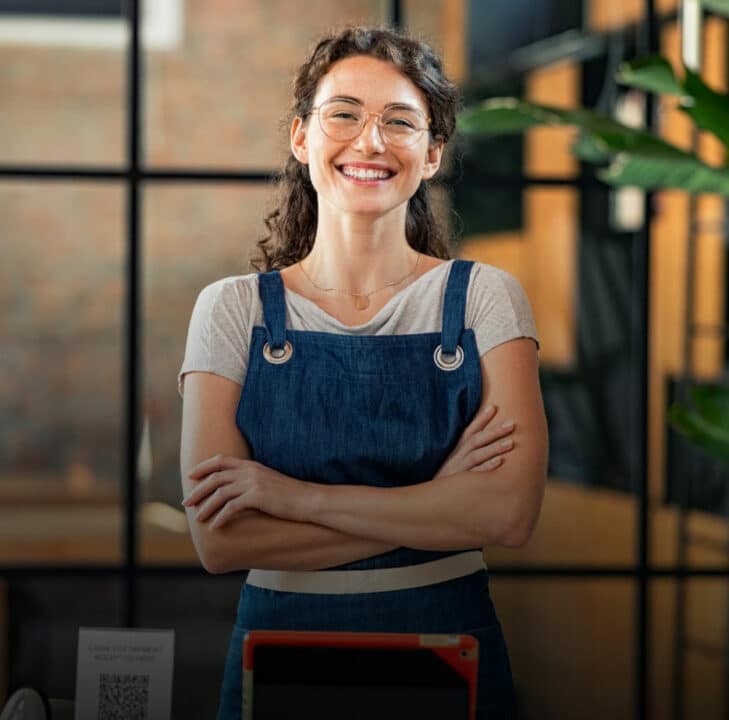 < class="lg:w-448 font-bold leading-30 lg:leading-35 font-primary mb-29 " >5 Marketing Ideas to Encourage Conversion and Improve Your Customer Experience>
Create smart surveys to obtain feedback from your customers.

 

Collect and leverage data every day to perfect your customer knowledge. 
Reassure consumers with customer reviews – highlight your scores and feedback to encourage people to buy.

 

Use video! This format is hugely impactful in marketing. Video has become a must and there are lots of creative ways to use it, such as to showcase customers testing your products.  

 

Place one-to-one marketing at the heart of your strategy to adapt your messages and communications to each customer or lead.
Here are a few additional solutions to help you put these ideas into practice and boost your conversion and customer experience: 
Feedback Management

Our solution aims to help you measure and improve your customer experience by deploying surveys at every touchpoint, and by activating customer responses in your organization.

Discover the solution

Ratings & Reviews

Our Ratings & Reviews solution enables you to collect, manage and leverage customer reviews, to improve your online reputation and conversion rate.

Discover the solution

Consumer Videos

Consumer videos enable brands to engage their communities through the creation of video content. Our innovative "Consumer Videos" solution highlights customer video testimonials on your product pages, social media and any other communication channels.

Discover the solution
The right message to boost your conversions

As a marketer, you probably agree with this famous W. Shakespeare quote: "It is not enough to speak, but to speak true." The English playwright and poet was right. To send customers a clear message, you must provide a unique customer experience that focuses on their needs. The right message will boost your conversion rate. How can you convey this message to your audience? With micro-influencer campaigns! Micro-influencers are the perfect brand ambassadors, especially when your message needs to be localized.

The right person to boost your conversions

Whether you're in B2B or B2C, customer knowledge is essential. In an age of authenticity, you need to know your community's expectations and needs, so as to create the best possible online customer experience. This will considerably increase your conversion rate. You can use post-purchase surveys to collect customer feedback.

The right time to boost your conversions

What is the best time to send your customers a message? When they need one of your products. This stage is key: they may hesitate, need time to think and search the Internet, social media or Google My Business. You need to encourage and reassure them that they are making the right choice. Video reviews on your product pages can do just that! Consumers love this spontaneous format.
80%

of marketers who use video say this type of content has directly contributed to increased sales.

Axongarside

87%

of customers check customer reviews before making a purchase and a jump from 3 to 4 stars increases sales by 24%.

Opinion System and Ifop survey - McKinsey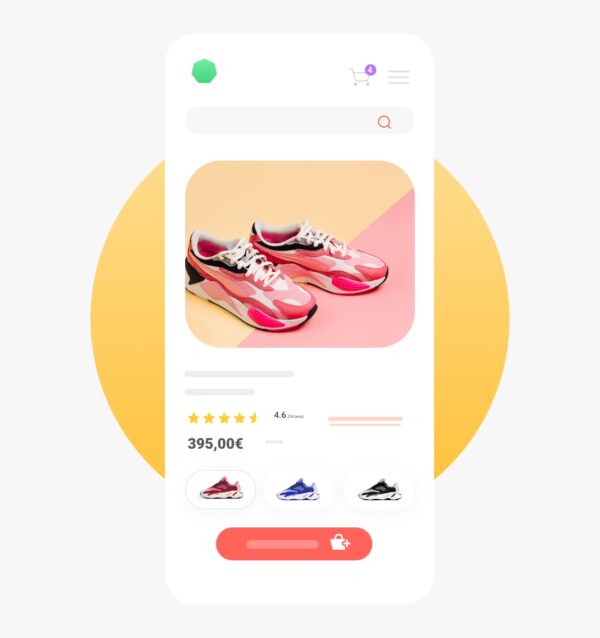 Improve your product page conversion in 4 steps: 
Identify your target customers

: get to know your customers inside and out, to adapt your product pages to their needs.

Understand and anticipate their needs

: there's no secret, you can't increase your conversion rate without knowing who you're talking to.

Get to the point and meet their needs

: carefully design your website user experience (UX) to send the right message to your community. This is essential to improve your conversions.

Reassure your customers:

social proof is key. Written and video customer reviews help to reassure and add a human touch to your product pages!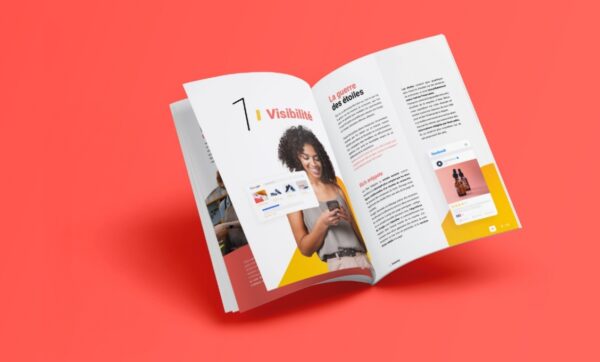 Our resources
Blog articles, case studies, e-books… We have plenty of resources to help you increase your conversion rate. Take a look! 
Want to find out more about increasing your conversion rate? Check out our articles!
10 Brilliant Questions To Gauge Your E-commerce Health

"Millennials are at the start of their careers and are just starting to form their households. On the other hand, oldest members of Generation Z are now graduating college and entering the workforce," said Patrick Dodd, president of Nielsen's Global Retailer Vertical. These two generations are starting to shape the economy worldwide and will continue...

Read more

7 KPIs to Measure Your Customer Experience

The quality of your customer experience is what sets you apart from the competition. To manage your customer experience, identify your strengths and detect problems and areas for improvement, you need to build a solid experience measurement system. Which brings us to the heart of this article: which indicators should you use to measure your...

Read more

3 Ways to Grow Your Business with Customer Knowledge

Despite the fact that customers are already sharing opinions and personal details on Yelp, Facebook, and other social media venues, many established companies have yet to tap into the power of harnessing customer knowledge. This was made clear last year when Harvard Business Review released its findings on the business models of various S &...

Read more