INDUSTRY — BEAUTY
The Power of UGC to Transform Your Beauty Brand's Customer Experience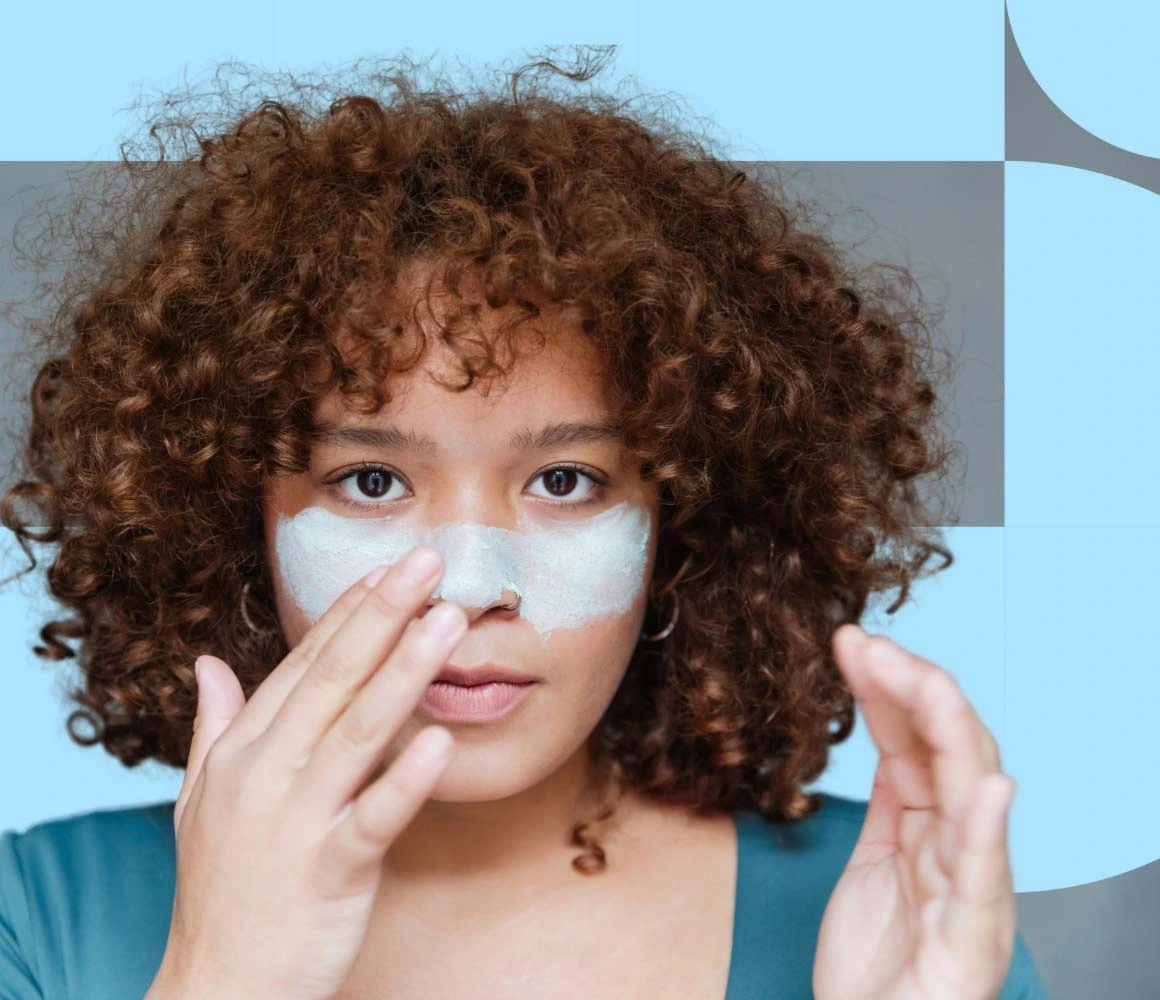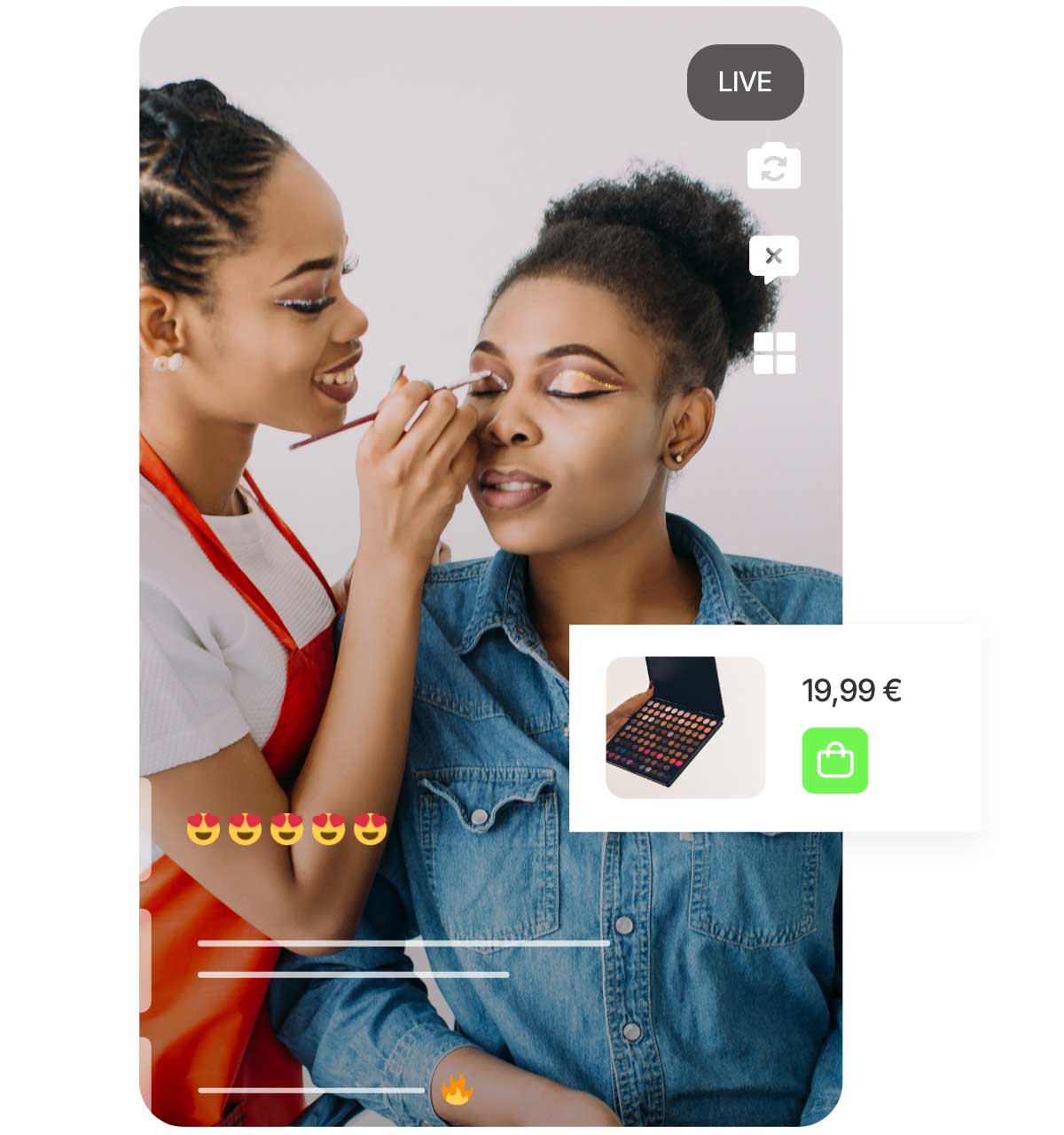 The synergy of the beauty business and modern tech
The evolution of the "new" consumer, technology and shift in mindset has transformed the way people shop. As brands strive to find an edge over their competitors to become authentic, efficient, and personalized, more and more brands feel the urgency to adapt customer-centric technologies. With the rise of YouTubers and other digital platforms, consumers have a variety of brands to choose from. The industry response to this is adapting dynamic algorithms, and AI to provide a better shopping experience.
With the right tools, your brand can increase visibility, customer retention, and sales conversions. Invest in everything from live shopping events to product co-creation utilizing customer feedback and feeds filled with authentic user-generated content (UGC).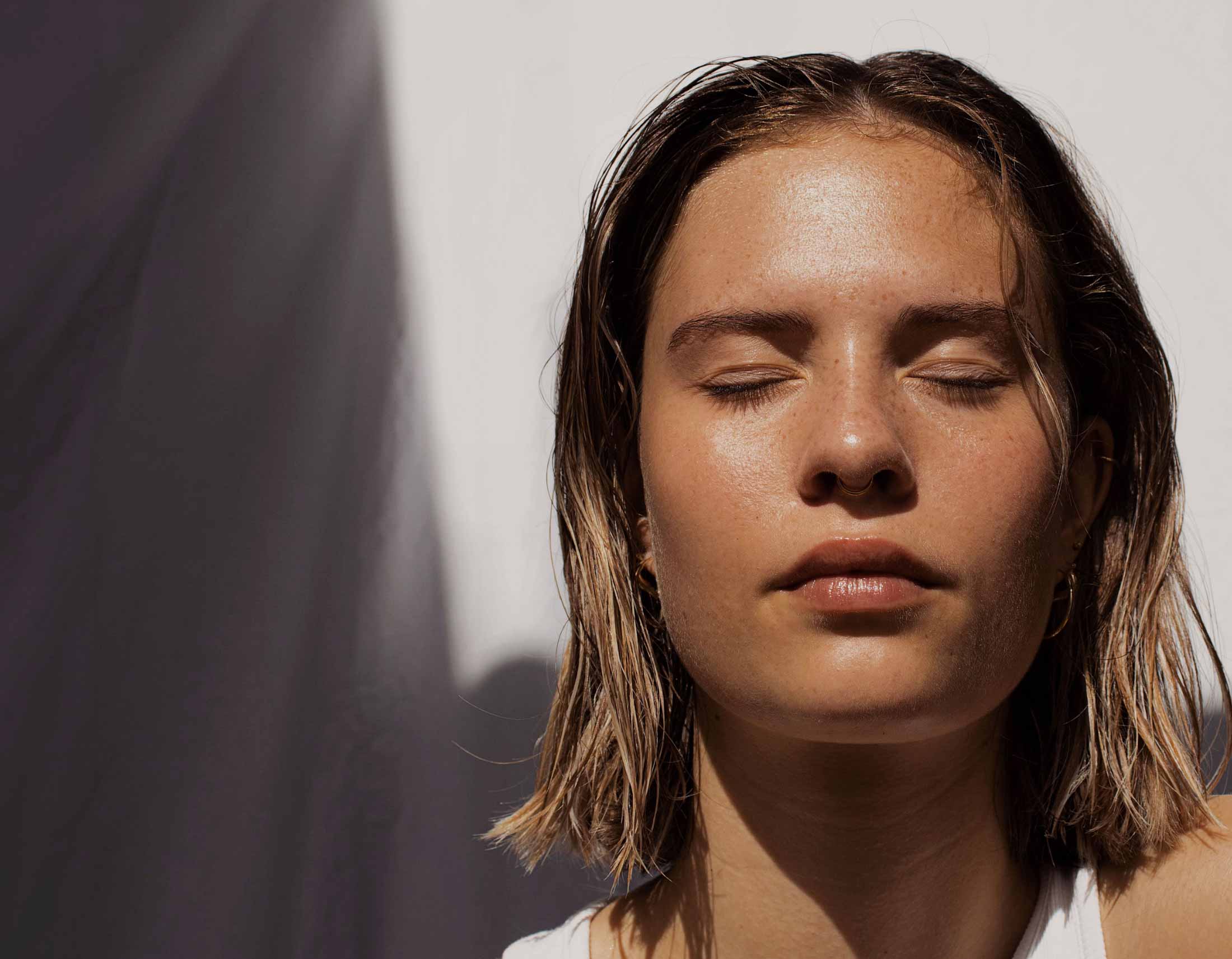 The beauty market is evolving to meet new consumer expectations
Beauty is one of the largest e-commerce markets, yet more than 80% of global cosmetic sales take place in-store (source: Alioze). Creating synergies between your digital and physical stores is vital.
Meet the need for an authentic, personalized customer experience. More than ever, customers expect a tailored relationship with brands. This explains why they turn to ambassadors, such as influencers, who can vouch for the quality of your products.
The beauty industry has also been impacted by socially conscious trends, such as the rise of "all-natural" and vegan cosmetics. Consumers expect brands to be transparent about the composition of their products and look for strong commitments from industry players. They desire to align with the ethos of the brand.
Customer feedback, data unification, and UGC are key when it comes to meeting today's challenges and creating an omnichannel approach. These strategies will help you humanize and incentivize the buying journey.
You are a Marketing Manager

There are specific ways to create a stronger digital community, online reputation, and usage of data. Let's start with the latter. Make data-driven decisions to quickly identify solutions and best practices. Collect your customers' feedback to identify priority actions and ensure exceptional customer satisfaction online and in-store.

Today's beauty customers expect to connect with brands on a personal level—supporting their ethos, transparency, and formulations. Rely on AI to anticipate requests and carry out tailored campaigns, especially during your peak sales periods.

Beauty accounts have some of the largest, most engaged communities on social media. Increase your brand awareness and social visibility by collaborating with micro-influencers. Engage them to educate the public about your products' efficacy.

Optimize your online store's conversion rate. Add customer videos and live shopping replays to your product description pages. Collect customer reviews to improve your SEO. All of these actions will increase conversion rates on product description pages.

You are a Customer Experience Manager

Be a customer experience champion and ensure a memorable buying journey. Invest in a feedback management platform to quickly identify priority areas for improvement. Transform your in-store and digital customer experience.

Most beauty products are sold in-store—consumers want to smell the products, test them on their skin, and experience them in real life. A digital experience alone is not enough. To create a unified buying journey, it's essential to understand and consolidate your customer data.

Customer data activation technology helps you measure the impact of your digital campaigns on your in-store sales, send targeted communications, and optimize your engagement with the right media mix.

SaaS solutions tailored to the beauty industry
Reinvent the beauty shopping experience with our all-in-one SaaS platform.
Showcase your products in live shopping sessions hosted by diverse beauty experts and micro-influencers. Collect customer feedback; use it to design innovative, ethical products that exceed their expectations. Carry out personalized marketing campaigns to send targeted communications and create a loyal relationship with your customers. Experiment and invest in these tactics, as well as many more, with the right SaaS technology.
How Yves Rocher boosts conversions and engagement
To improve its product awareness and increase sales, makeup brand Yves Rocher decided to collaborate with ambassadors, working with the Skeepers platform. These collaborations enabled the brand to generate authentic content. They then repurposed it to enhance the e-commerce product pages, increase SEO rankings, and drive conversions.
863 B

By 2024, the global cosmetics market is expected to be worth 863 billion dollars.

(Source: Alioze, 2022)

4th

The beauty industry is the fourth-largest e-commerce market in terms of number of customers.

(Source: Alioze, 2022)

48 B

The global natural cosmetics market could reach 48 billion dollars by 2024.

(Source: Alioze, 2022)

50%

50% of the beauty sector's sales growth will be attributed to e-commerce sales by 2026.

(Source: Eminence, 2022)
The power of social media and influencers on purchasing decisions
Social media plays a key role in the beauty industry, and its power isn't going anywhere. Instagram, TikTok, and YouTube are all highly engaged platforms for beauty discovery and communities. Skincare, makeup, haircare, and other beauty trends pop up and grow rapidly across these platforms. Consumers care with 68% of them reporting authentic social media posts as their top inspiration to make purchases (source: LEK).
Video is perhaps the most engaging, persuasive format to date. It is ideal for promoting beauty products as hosts can feature tutorials, before/after reveals, and other unique ways to demonstrate the products' effectiveness.
Micro-influencers are key players in building awareness, reaching larger audiences, and providing social proof about products. These influencers have smaller, highly engaged communities on their platforms. They are key opinion leaders (KOLs), trendsetters, and guarantors of the quality of the products in their communities. Working with them sets your brand up for successful campaigns and social media moments.
You can also partner up with these KOLs to host live shopping sessions, which have a strong impact on conversion. Now is the time to invest in this digital experience. Live shopping is predicted to account for 10–20% of e-commerce sales by 2026 (source: McKinsey).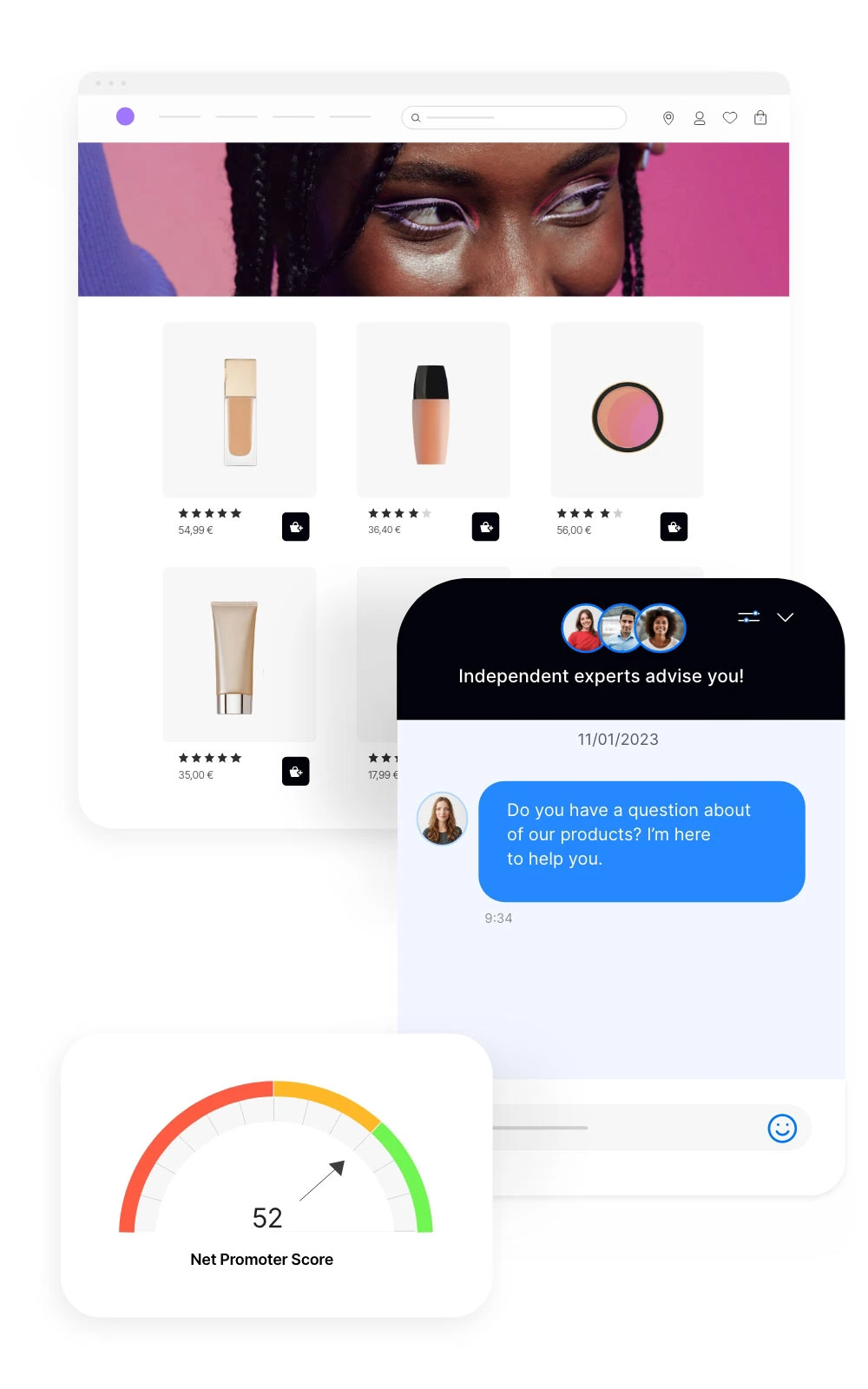 Personalization is at the heart of the beauty customer experience
The beauty industry is a leader in customer experience as it can be hyper-personalization. Some brands even co-create products based on consumer feedback.
Consumers expect "tailor-made" products. For instance, Sephora uses an in-store device to scan customers' skin and match foundations to each tone. A personalized experience also builds a strong, lasting relationship with customers. If you listen to their needs, they will stay more loyal to your brand.
A feedback management platform helps you get a deeper understanding of your customers, uncovers areas for improvement, and offers a clear overview of customer satisfaction. You can see this on every channel and after every interaction—be it an in-store visit, delivery feedback, or questions around how to use a product.
Build customer loyalty by fully leveraging your database. Send targeted messages based on search queries, optimized to perform at the right time on the best channel (email, SMS, or social media). Modern artificial intelligence can qualify purchase intent and identify your customers' preferred communication channels.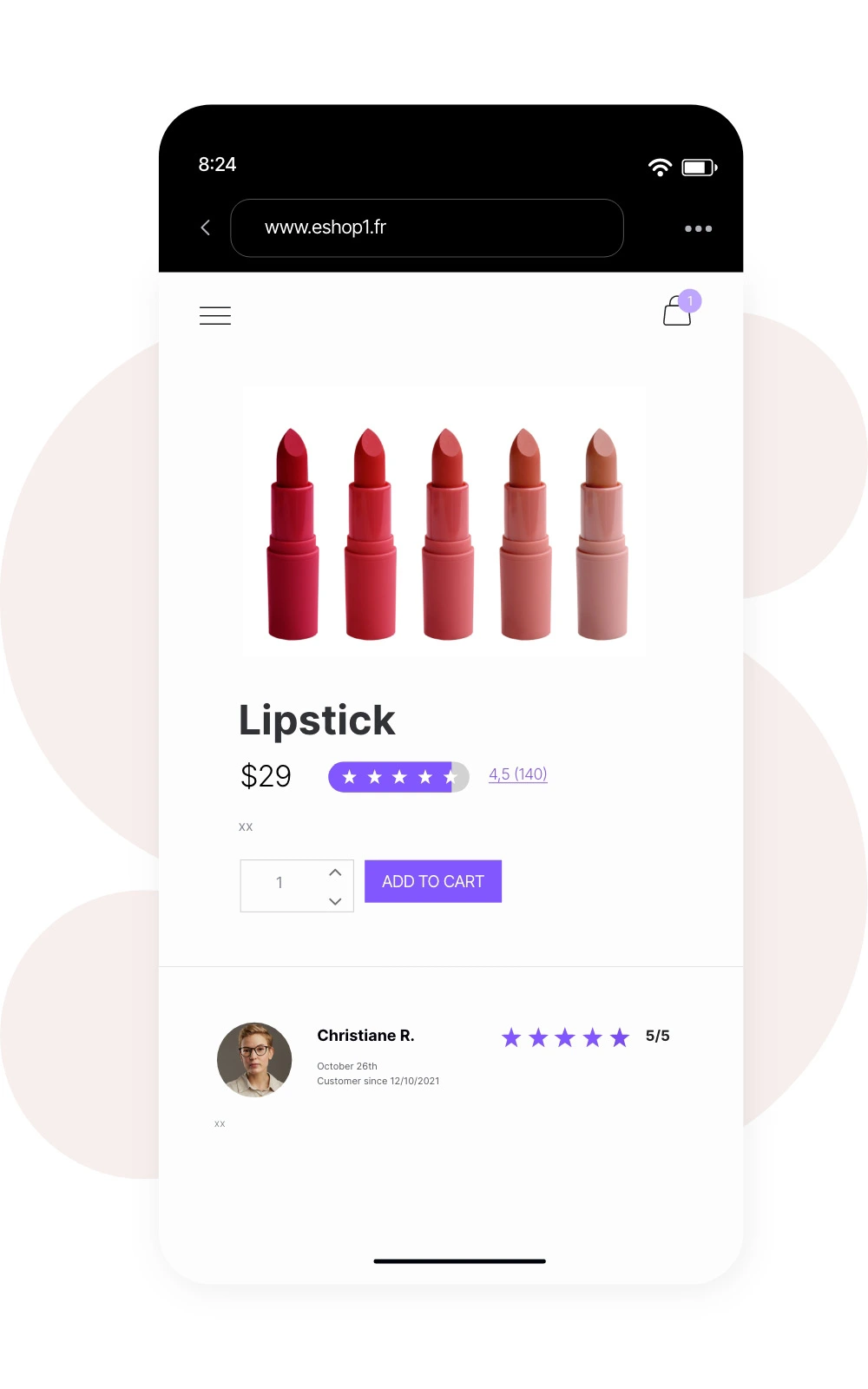 The key role of customer reviews and testimonials
In a dynamic and competitive market, such as the beauty industry, standing out and reassuring consumers is essential.
There are constant new cosmetic brands emerging, especially Digital Native Vertical Brands (DNVB). These social-first companies often highlight their strong social and environmental commitments through innovative product compositions and concepts.
Customer reviews play a key role in ensuring that your site is well referenced and optimized for SEO. Quality consumer reviews also considerably improve your product page conversions. Note that 83% of consumers report product reviews as the most influential part of their purchasing decisions (source: LEK).
You can also ask customers to share their feedback by creating videos. Consumers consider videos to be even more authentic than written reviews. In fact, 88% of consumers were influenced by a video before buying a product (source: Marketing Insider Group). There are multiple benefits: consumers are reassured through social proof; you generate engaging, reusable content to add to your product description pages, and your customer community feels valued.
Become a customer experience champion and build your brand awareness:
Activate large-scale micro-influencer campaigns to promote your brand and acquire new followers on social media.
Convert influencers you collaborate with regularly into true brand ambassadors to build your credibility.
Get your customer community involved by prompting them to share their experience with your products and brands in a video. It's another way to collect UGC and build strong, lasting relationships with loyal customers.
Create recurring live shopping events during which your customers can directly interact with your brand. Later, repurpose the videos on your product description pages to build brand authority and improve SEO rankings.
Collect your customers' feedback at every touch point to measure their level of satisfaction and identify priority actions.
Unify your online and offline data to conduct targeted marketing campaigns, and personalize your communication to facilitate conversions.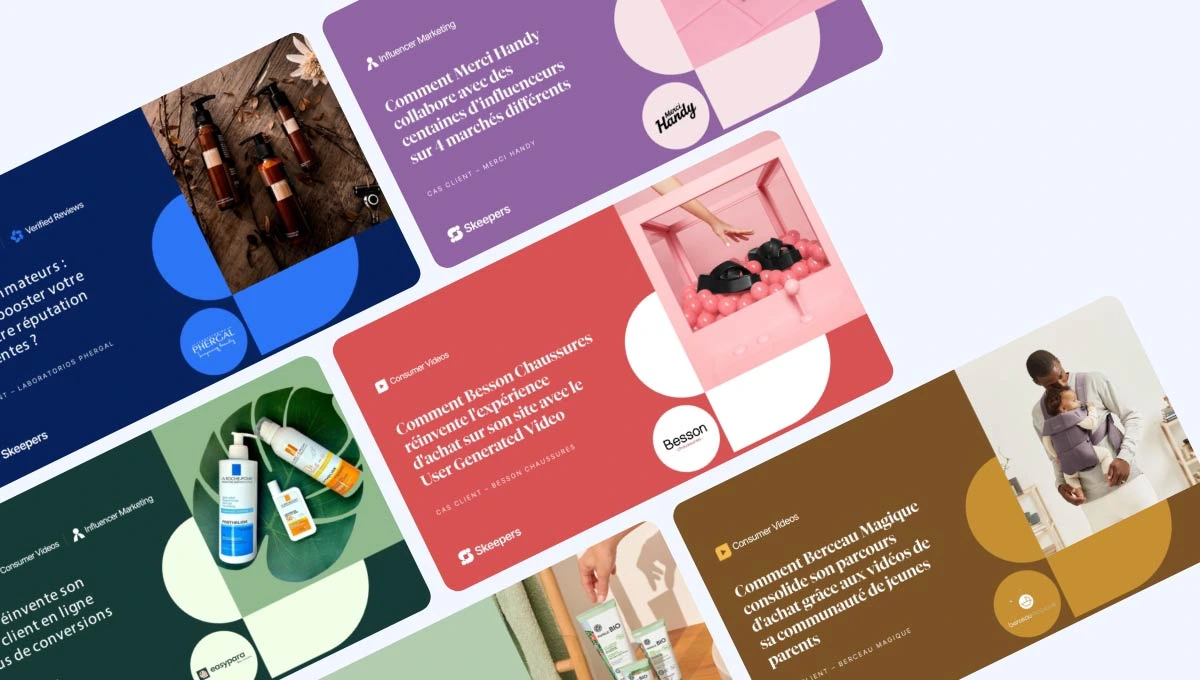 Our Resources
If you're seeking more content about the challenges the beauty industry faces and solutions that work, we have more content for you. Our robust library of content includes articles, case studies, and e-books.
Read more helpful articles!
Feedback Management

Beauty sector: How to improve the end-to-end customer experience

The clientele of beauty brands or retailers is demanding. They expect companies to deliver a high-level, rich, cross-channel and seamless end-to-end customer experience. If your company operates in the Beauty sector, you should seek to improve the quality of this experience at all stages and points of contact throughout the customer journey. This is no...

Read more

Boost your website conversions

Beauty: Boost Conversions with Live Shopping

By 2024, live shopping is expected to generate $35 billion dollars in global sales, double the amount in 2022. (Statista, 2022) This marketing channel presents multiple benefits, including: What About the Beauty Industry?                How can the beauty industry contribute to this ambitious challenge? What are its assets? How can it adopt and leverage this engaging...

Read more

Influencer Marketing

Beauty brands: how to choose which social media to use?

Nowadays more than ever, with the sheer amount of content being spun on the web, we need to carefully choose which social media we have to use for our influence marketing strategy. This choice can be based on the sector, the needs, goals or targets of the brand/campaign…

Read more
Feedback Management

Beauty sector: How to improve the end-to-end customer experience

The clientele of beauty brands or retailers is demanding. They expect companies to deliver a high-level, rich, cross-channel and seamless end-to-end customer experience. If your company operates in the Beauty sector, you should seek to improve the quality of this experience at all stages and points of contact throughout the customer journey. This is no...

Read more

Boost your website conversions

Beauty: Boost Conversions with Live Shopping

By 2024, live shopping is expected to generate $35 billion dollars in global sales, double the amount in 2022. (Statista, 2022) This marketing channel presents multiple benefits, including: What About the Beauty Industry?                How can the beauty industry contribute to this ambitious challenge? What are its assets? How can it adopt and leverage this engaging...

Read more

Influencer Marketing

Beauty brands: how to choose which social media to use?

Nowadays more than ever, with the sheer amount of content being spun on the web, we need to carefully choose which social media we have to use for our influence marketing strategy. This choice can be based on the sector, the needs, goals or targets of the brand/campaign…

Read more