INDUSTRY — RETAIL
Retailers, create your most authentic user-generated content yet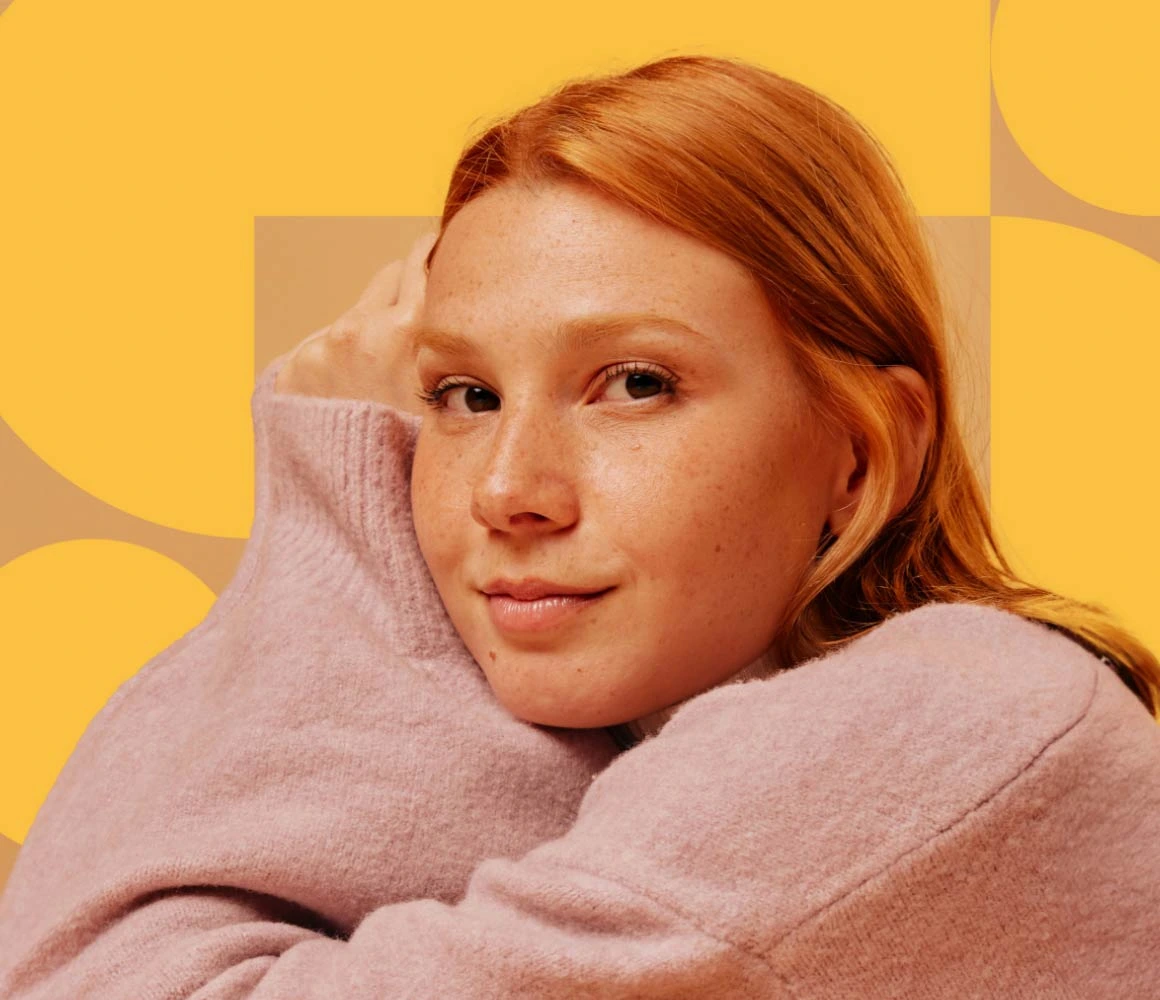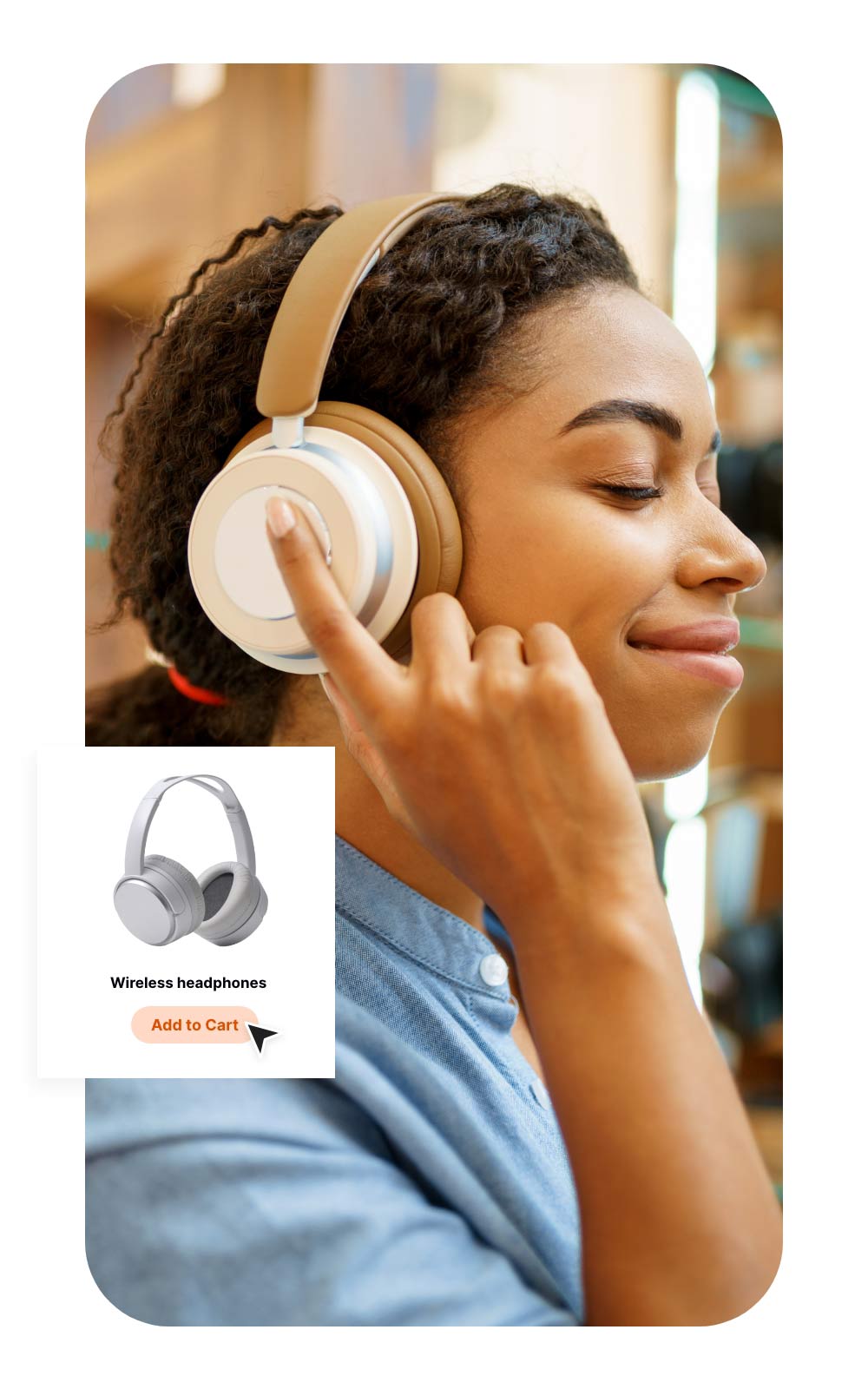 Meet the modern consumer
As consumer habits evolve and technology advances, their changing shopping preferences and channels are redefining the retail experience. Authenticity has a strong hold in this shift. Today's consumers seek brands that embody authenticity—brands that prioritize honesty, ethical practices, and the courage to admit their mistakes when they occur. They not only seek to endorse the products, but to also support the overall ethos of the brand. Numbers don't lie: 82% of customers shop from brands who they believe share their values, and 83% of shoppers choose brands they trust when it comes to purchasing (source: Zippia). It is essential that your retail brand's authenticity seeps through every touchpoint from your social media feeds to the user reviews on your e-commerce pages.
Today's savvy consumers also look to their peers and influencers through user-generated content for buying inspiration. In fact, 83% of consumers report product reviews as the most influential part of their purchase decision (source: LEK). There is a remarkable opportunity for retailers to revolutionize modern commerce and create credible, personalized customer journeys.

The retail industry in 2023 and beyond
To stand out in today's digital landscape, it is essential to offer an omnichannel experience. Most consumers use several channels to discover and purchase products. Younger generations, especially Gen Z, are highly connected digitally and buy almost everything online. In fact, 97% of them use social media as their main source of inspiration and information (source: Channable, 2022). Outside of Gen Z, 68% of the general shopping population report being inspired to purchase by authentic social media posts (source: LEK). This is just one of the reasons why brands need a strong, evolving digital presence.
Move at the pace of modern commerce and attract loyal customers by investing in the right tools. During peak sales periods, when consumers can feel overwhelmed, there are ways to cater to their experience. Solutions, such as artificial intelligence, can anticipate requests and execute personalized campaigns.
You are a Regional Manager

Consumers want to be heard. To determine their satisfaction with your customer experience, collecting data and commentary is key. Feedback management solutions can provide you with a clear overview of customer satisfaction.

Leverage customer feedback, turn promoters into brand ambassadors, win back dissatisfied customers, and streamline your data collection. With access to dashboards, you can analyze your store's performance at a glance through key KPIs. Track the evolution of your KPIs over time, comparing regions and determining best practices. Implement a customer-centric brand strategy to turn feedback into business opportunities.

You are a Digital Manager

Digital shoppers expect authentic content and bespoke offers. In the age of "information overload," cut through the noise by offering an omnichannel shopping experience. Engage with consumers at diverse digital touchpoints from working with relatable influencers creating UGC to valuable reviews on e-commerce pages. These are all opportunities to speak directly to consumers—building long-lasting, deep relationships and influencing purchasing.

To set your brand up for long-term success, it's imperative to humanize the shopping journey and implement personalized marketing strategies. One way to do this is by hosting live shopping sessions, a way to present your brand in real time and drive immediate sales. Showcase your products in unique, innovative ways, and partner with influential hosts. These tastemakers will help attract new customers, and allow you to build a two-way conversation with fans.

It doesn't end there, you can repurpose the videos in new campaigns after the digital event. To further leverage its impact, be sure to capture data, especially around those interested and engaging with the live videos, as these are potential customers you can target in the future.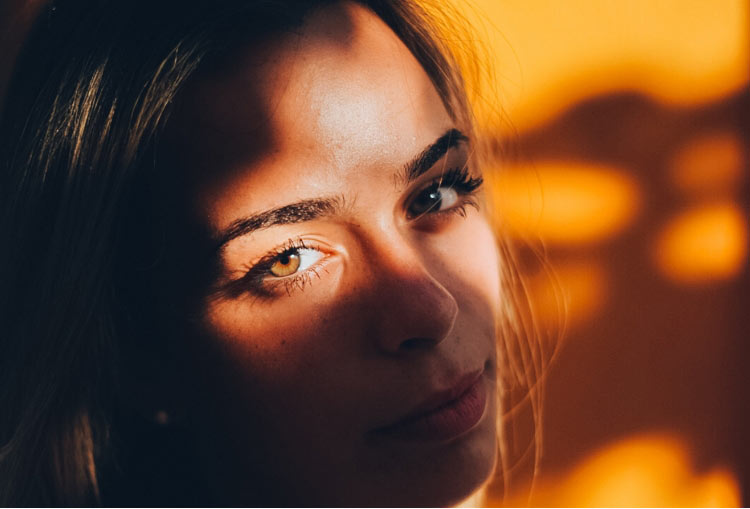 SaaS is your solution
It's time to ride the wave of change with technology at your fingertips. Whether you're collecting data or harnessing the power of UGC to boost conversion rates, the future is in your hands. Offering a modern, omnichannel experience allows you to collect data and manage your digital presence seamlessly. Meeting customers on every solution they use builds strong, loyal relationships with them. Emerge as a leader in the retail industry by creating best-in-class shopper engagement.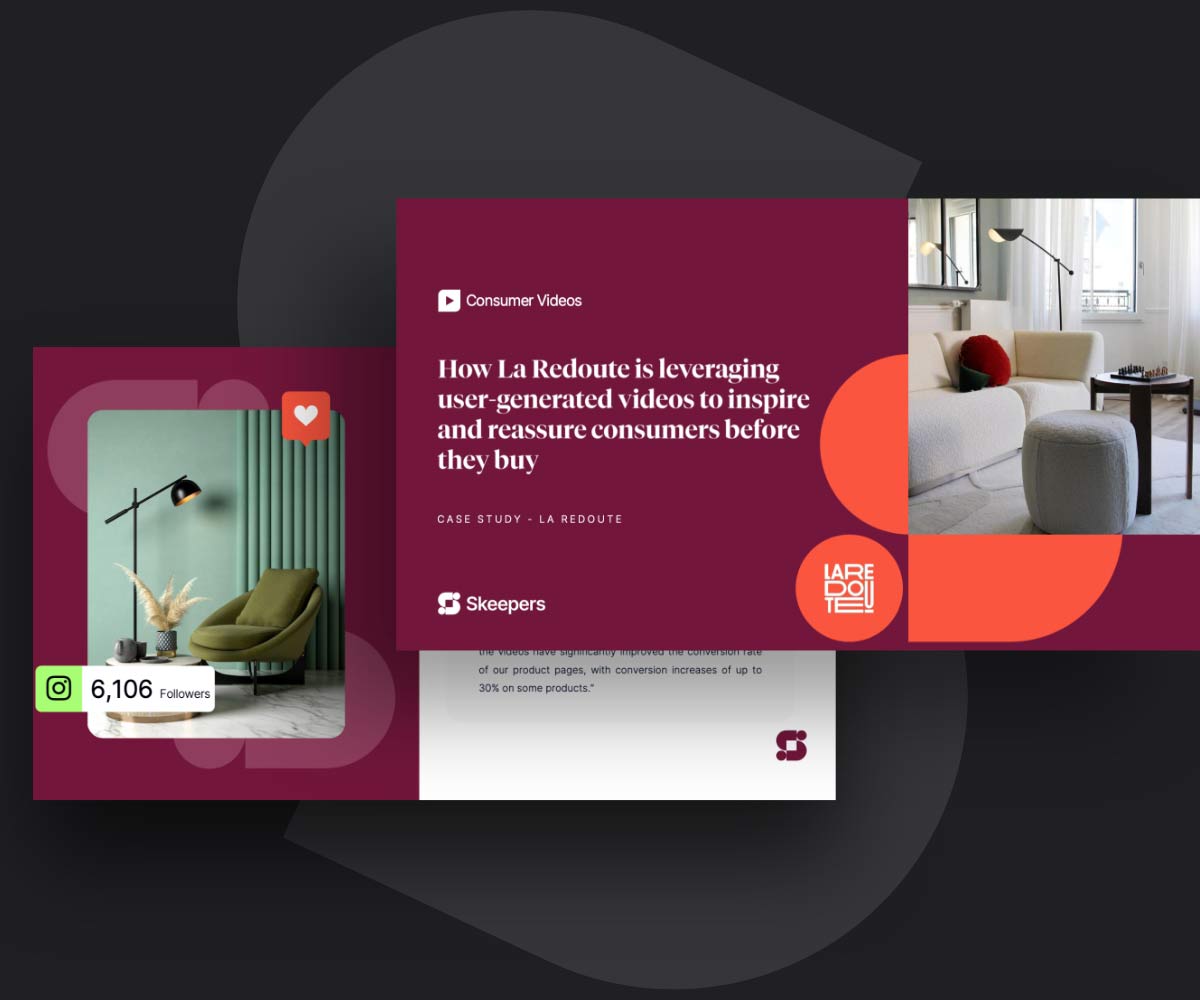 La Redoute's unique approach to empowering consumers with user-generated videos
To highlight its Home and Interiors segment, La Redoute was looking for a fresh way to present its products and help consumers feel more confident about their purchases.
Thanks to our Consumer Videos solution, the brand engages its community of customers and invites them to create videos. These videos are optimized for e-commerce and posted on the site's product pages. The result: a modern shopping experience that enhances the brand's digital presence with authentic content.
25,000

The retail industry is expected to reach a staggering 25,000 billion dollars worldwide in 2023.

(Source: Research and Markets)

23.4%

Influencer marketing spending is expected to increase by 23.4% and 15.9% per year in 2023 and 2024.

(Source: The B2B House)

62%

Currently, 62% of millennials contribute to the growth of social commerce. It will reach 1.2 billion dollars by 2025.

(Source: Influencer Marketing Hub)

74%

Today, 70% of consumers go to stores with their smartphones to compare product prices.

(Source: Keyrus)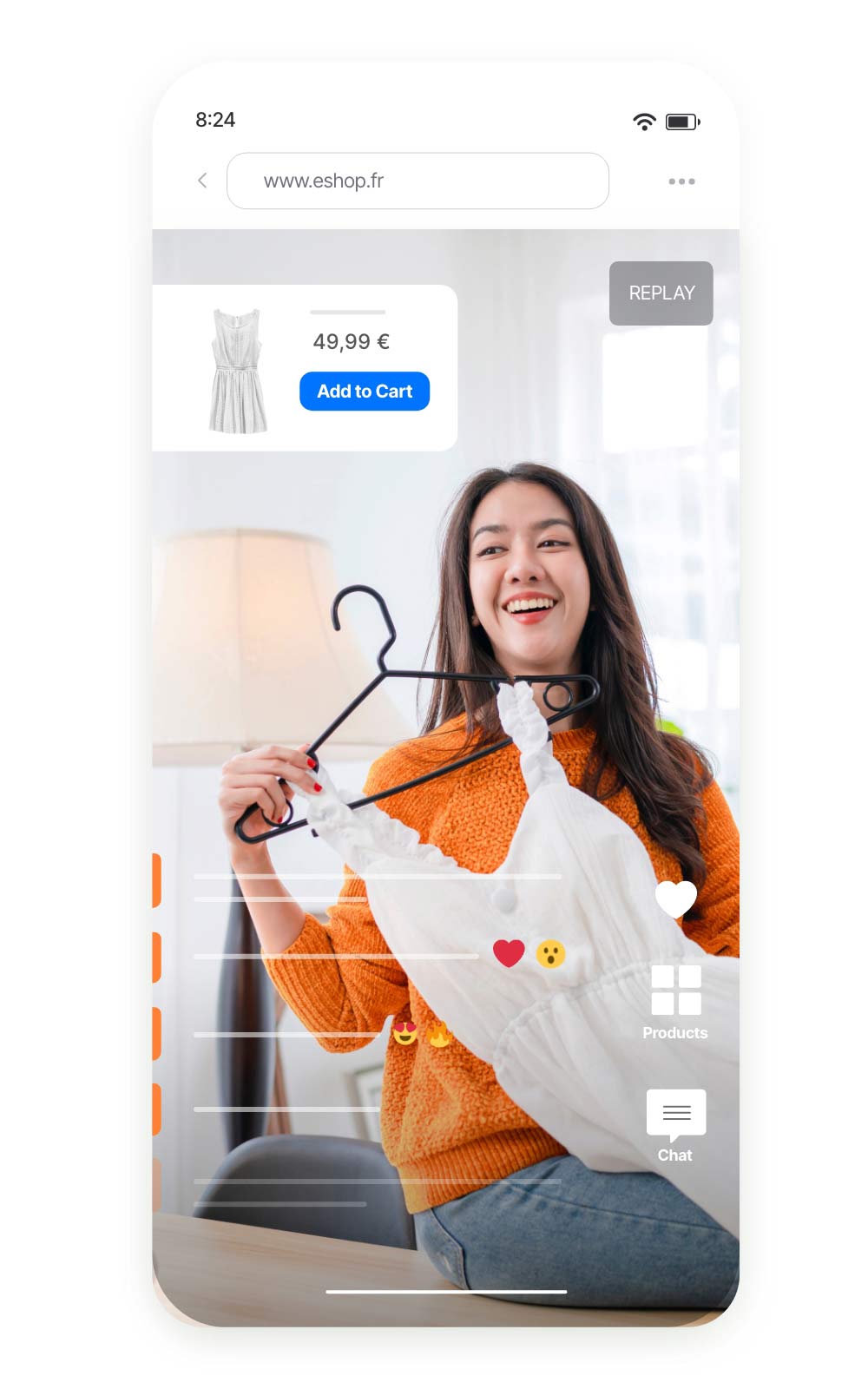 Modern commerce is here to stay
More than ever, retailers need to use social media as a sales channel. Today's consumer relies on social media for product discovery, reviews, and purchasing directly through the platforms. It's predicted that by 2025, approximately 5% of total e-commerce retail sales will occur through social media channels (source: Statistica). Investing in a thriving social media strategy and social commerce technology future proofs your business.
There is a plethora of ways to engage with readers on social media, while driving sales and telling your brand's story. Promote your products and services in a fresh, engaging way through influencer collaborations, quality user-generated content, and viral videos. When a social media campaign incorporates UGC, it gets 50% more engagement (source: Search Logististics). This type of authentic content allows brands to interact with consumers through brand ambassadors, building solid and lasting relationships.
Another way to engage with online audiences is by creating innovative retail experiences, such as live shopping. It's a way to nurture relationships with your community by presenting products in unique ways. Conversion rates for live shopping are 10 times higher than conventional e-commerce (source: AOV UP). Live shopping is no longer considered a trend. It is here to stay as a method for driving engagement, conversions, and transactions. It's the place to invest when it comes to e-commerce.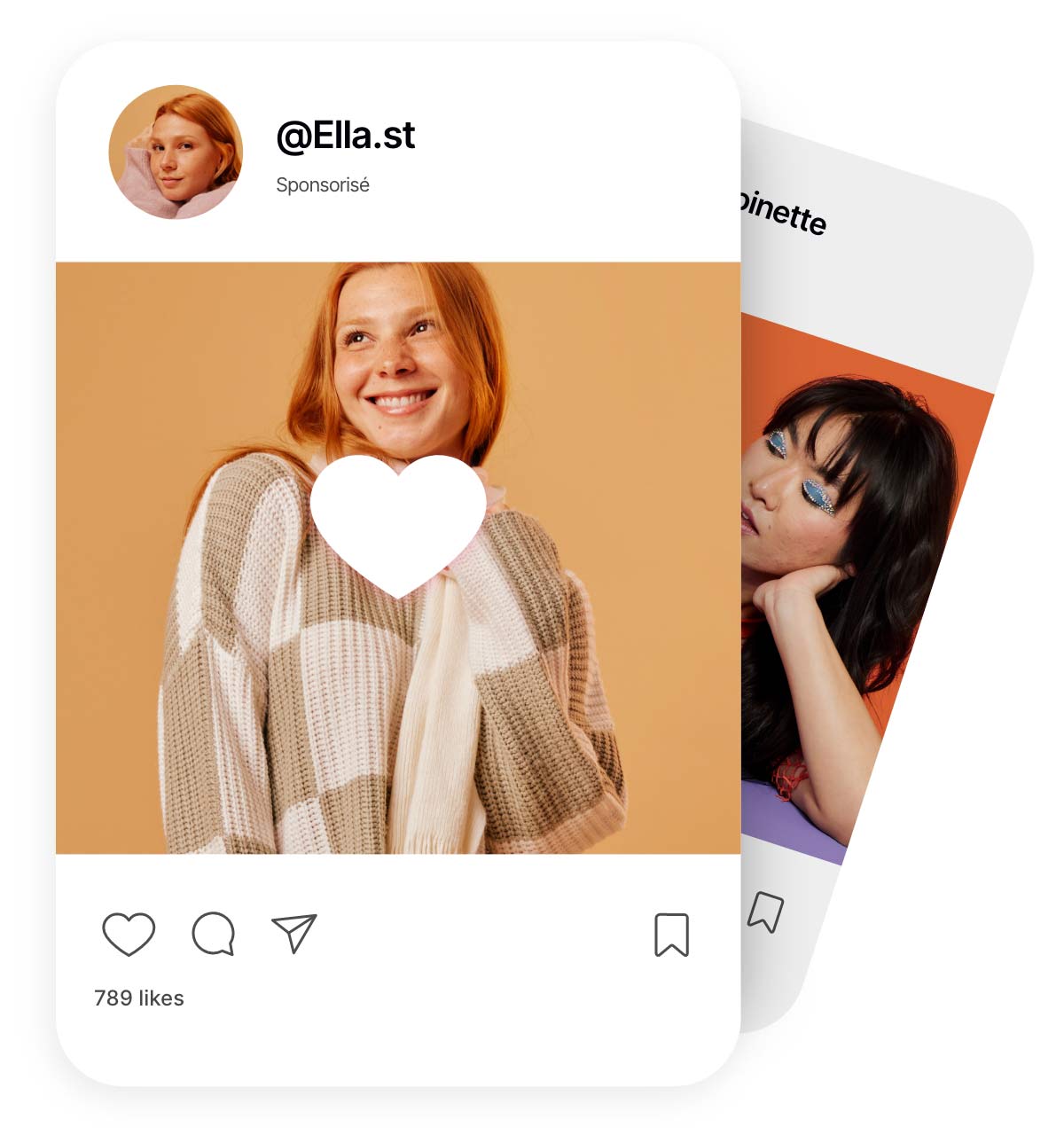 Turn your customers into ambassadors
User-generated content is key to drive sales and provide social proof. It's true, as 92% of consumers spend more time on websites that include UGC (source: LEK). It also gives your consumers a voice and a way to provide feedback.
Encourage your customers to create content about your brand and products on social media through influencer collaborations and consumer-driven videos. Reach out to your most engaged customers, and make them your brand ambassadors! They are already familiar with your brand and proactively recommend your products. Apply the same filter when choosing influencers: select profiles that are genuinely interested in your brand and those that are a good match to your brand's personality. Send them exclusive products to review; and by default, convert them into ambassadors.
Consumers desire to be involved in the creation of content and to feel more valued and rewarded. An ambassador program meets these expectations.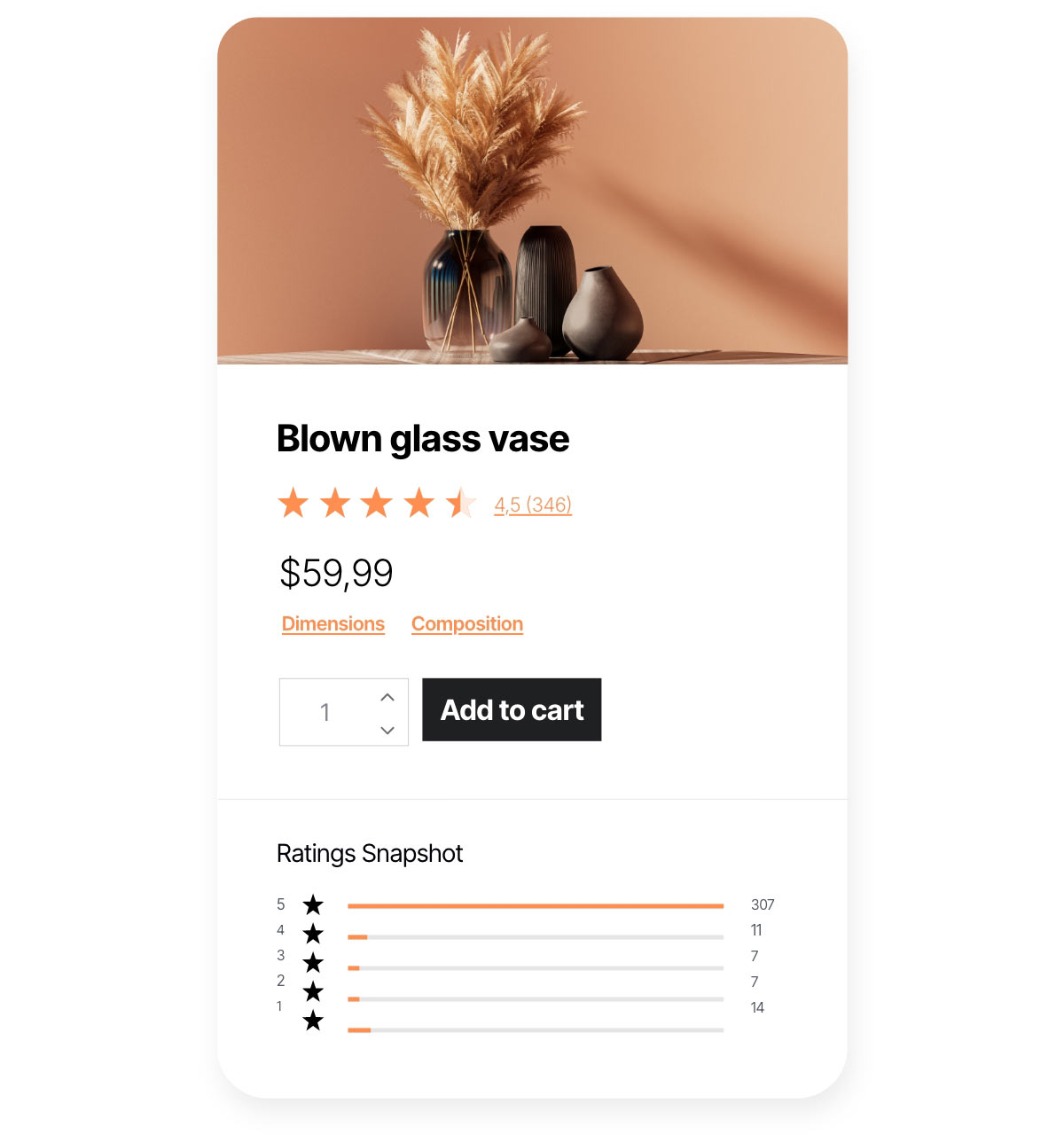 Customer reviews are essential for driving sales
Post-purchase customer reviews have a strong impact on sales. More than 60% of 18–34 year-old check reviews before making a purchase, and 70% of them are wary of products with fewer than three customer reviews (source: Air of Melty, 2022).
Customer reviews have become essential for any e-commerce site. They help buyers with their purchasing decisions and have a direct impact on the conversion rate of product pages. It builds trust, too, as 83% of consumers report product reviews as the most influential part of their purchasing decisions (source: LEK). Cultivating a high volume of quality customer reviews also helps brands build their online reputation, drive SEO, and share their story.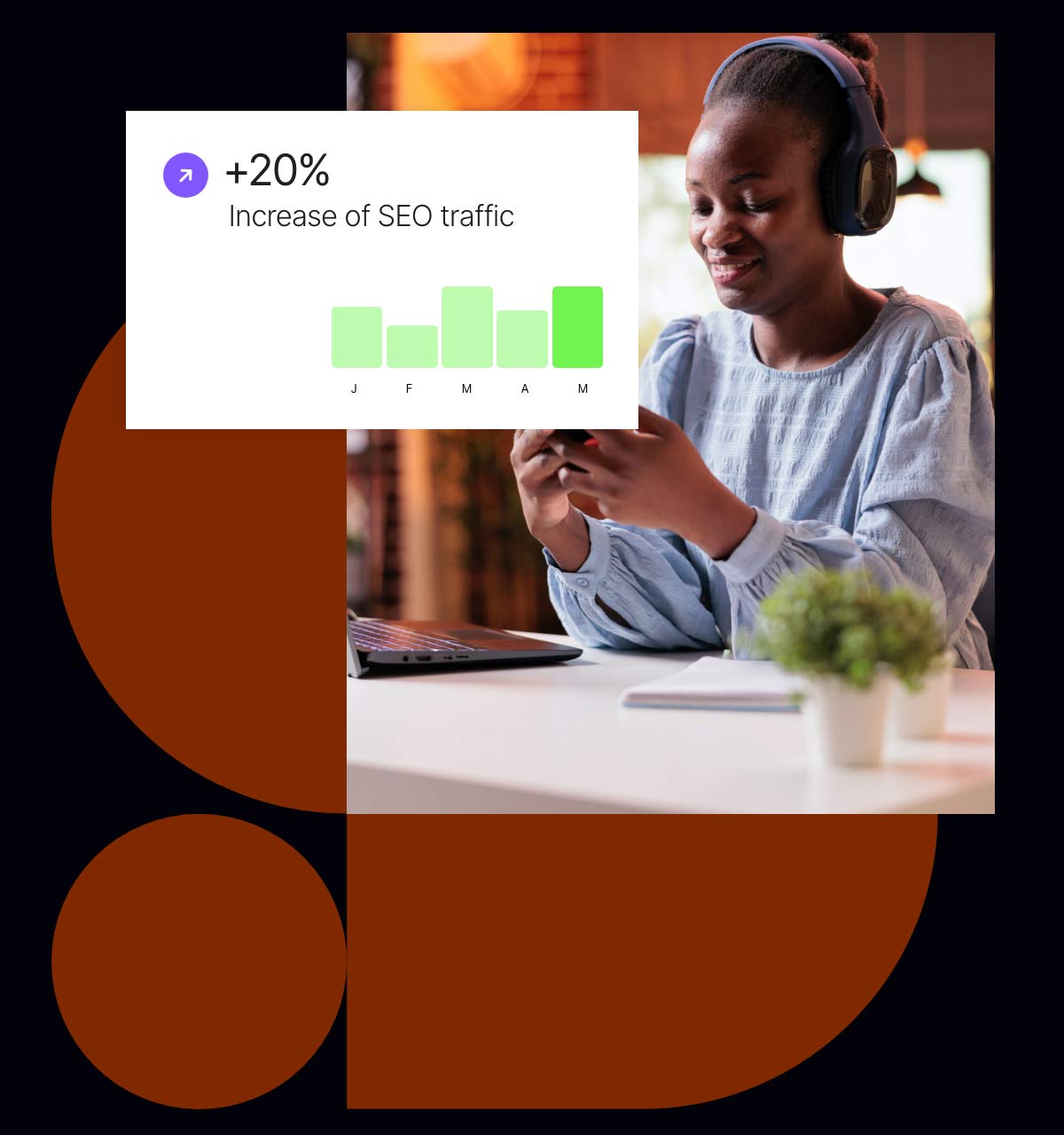 The benefits of artificial intelligence in the retail industry:
Improve communication with customers: Reduce costs, predict consumer demand, improve product placements, and send high-impact, targeted messaging.
Predictive marketing solutions help retailers assess the impact of their media strategy and optimize their marketing campaign costs.
AI is here to stay: 53% of retail leaders believe that the impact of AI on customer intelligence, predictive analytics, and machine learning will grow in the next two years (source: Channable, 2022).
Artificial intelligence helps target consumers by offering them relevant, personalized content.
Optimize the sales funnel journey: reach more audiences with the right media mix, especially during peak sales times.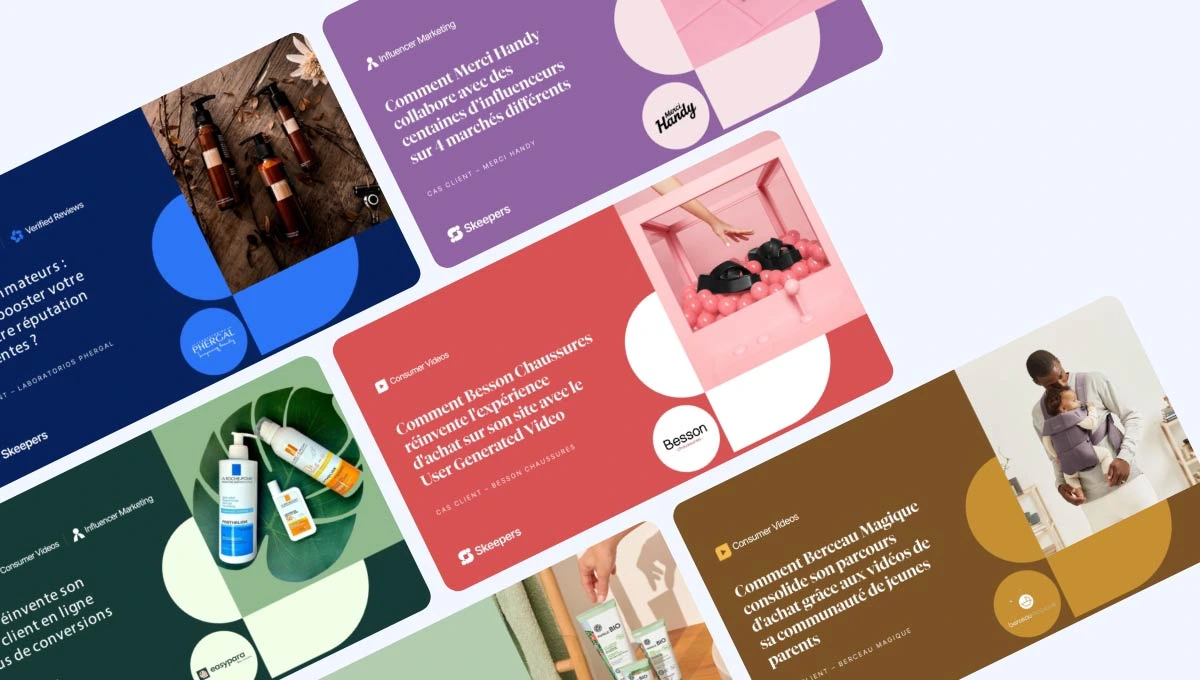 Our Resources
If you're seeking more content about the challenges retailers face and solutions that work, we have more content for you. Our robust library of content includes articles, case studies, and e-books.
Read more helpful articles!
imported-en

Fashion brands: how to choose the right social media?

As we know, the fashion industry takes inspiration from social media. The fashion industry is huge on social media, and to be able to stand out from the heavy competition, you need to choose the right social networks for your campaigns and know exactly how to use them to achieve your objectives.

Read more

imported-en

Fashion: why influencer marketing is so much more than product placement

The fashion sector has been particularly affected by the sanitary crisis we're living through. This very particular year has forced influencers and brands to adapt and rethink their marketing strategy. A great number of fashion shows have been cancelled, and emblematic fashion brands have pulled back from Fashion Week for ethical reasons and with the...

Read more

Build a relationship of trust with customers

Fashion: influencer marketing, much more than product placement

The fashion sector has been particularly affected by the sanitary crisis we have living through. This very particular year of 2020 has forced influencers and brands to adapt and rethink their marketing strategy. A great number of fashion shows have been cancelled, and emblematic fashion brands have pulled back from Fashion Week for ethical reasons...

Read more
imported-en

Fashion brands: how to choose the right social media?

As we know, the fashion industry takes inspiration from social media. The fashion industry is huge on social media, and to be able to stand out from the heavy competition, you need to choose the right social networks for your campaigns and know exactly how to use them to achieve your objectives.

Read more

imported-en

Fashion: why influencer marketing is so much more than product placement

The fashion sector has been particularly affected by the sanitary crisis we're living through. This very particular year has forced influencers and brands to adapt and rethink their marketing strategy. A great number of fashion shows have been cancelled, and emblematic fashion brands have pulled back from Fashion Week for ethical reasons and with the...

Read more

Build a relationship of trust with customers

Fashion: influencer marketing, much more than product placement

The fashion sector has been particularly affected by the sanitary crisis we have living through. This very particular year of 2020 has forced influencers and brands to adapt and rethink their marketing strategy. A great number of fashion shows have been cancelled, and emblematic fashion brands have pulled back from Fashion Week for ethical reasons...

Read more