INDUSTRY — FASHION
Inspire shoppers at every touchpoint of their buying journey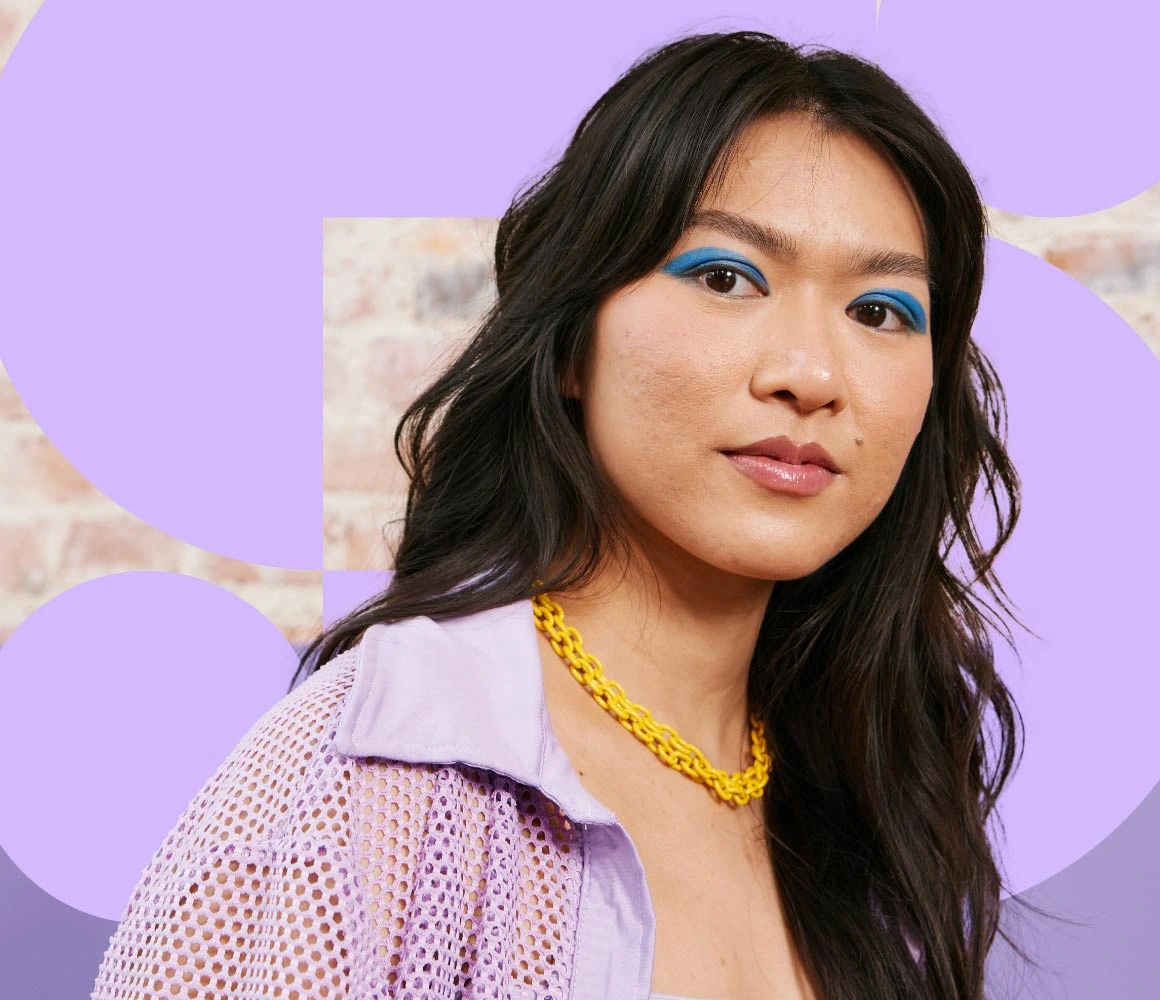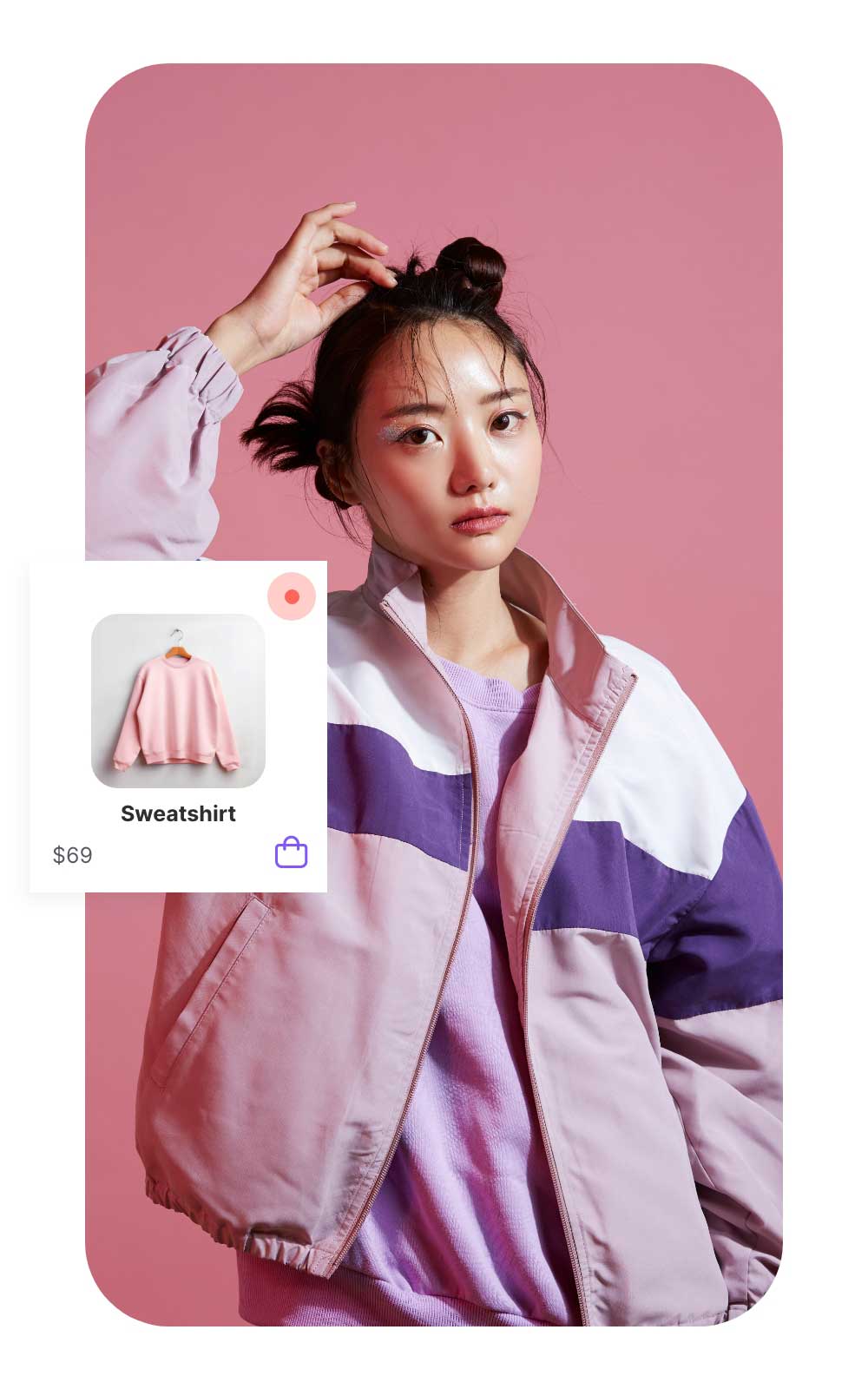 Fashion in the age of modern commerce
The fashion industry is more dynamic than ever. Consider the rise of fast fashion, demand for sustainable manufacturing, and oversaturation of brands. With the influencer market still growing at full steam, there are more diverse voices sharing fashion content, and shoppers expect their buying journey to be authentic and relatable.
Meet today's fashion consumer at every digital touchpoint by building an omnichannel buying journey. Don't be left out of the conversation as 83% of consumers agree that the future of shopping is hybrid (source: Keyrus).
Optimize your shopping experience by investing in the right technology and savvy consumer-driven strategies to attract loyal customers. Invest in your brand's digital presence, building it up with genuine consumer reviews and innovative experiences, such as live shopping events. At the same time, streamline your data collection and analysis by investing in SaaS platforms. Offering a unique, personalized experience with the help of tools, such as artificial intelligence, ensures your brand is set up for success in years to come.

The benefits of an omnichannel approach for a fashion brand
Buying habits have evolved over the last few years. Customers have heightened environmental awareness, buy more secondhand goods, and support brands based on ethos. They align with brands that have body-positive campaigns, work with diverse talent, and foster inclusivity. It's essential for fashion brands to modernize with time. Sharing their heritage across digital platforms in authentic ways and partnering with brand ambassadors creates the community shoppers seek. One-third of fashion executives cite direct sales as a main challenge for their business in 2023, and channel diversification is a top priority for them (source: the annual State of Fashion report).
SaaS can be the solution, as technology helps you offer a unified customer journey and allows you to share your brand's story with a wider audience. Fashion customers desire to shop online, with 68% of consumers reporting being inspired to purchase by authentic social media posts (source: LEK). Engage with your communities by working with high-quality influencers, and create unique experiences, such as live shopping events. Collect helpful customer feedback, unify consumer data, and repurpose UGC in smart ways. This drives sales and conversions across mediums, from e-commerce to Instagram shopping.
You're a Marketing Manager

Fashion consumers are looking to be inspired and aligned with brands that speak to them personally. They look for companies that prioritize ethical, sustainable manufacturing and those that align with their core values. It's essential to not only grow your brand digitally but to do it with diverse, authentic brand ambassadors backing your products. Inspire customers to feel confident in your brand and support it across all digital platforms.

Collaborate with relatable micro-influencers to bring your brand to life. They will fill your social media feeds with genuine, compelling content and at the same time, share valuable insights by collecting customer reviews. Create a dialogue to build loyal fans and give them a stage to share positive product experiences. All this while growing your user-generated content across platforms.

You're a Customer Experience Manager

The quality of your customer experience is always going to be a priority. Implementing a feedback management platform will help you create a customer-centric brand strategy to turn feedback into business opportunities. Gathering consumer feedback will give you a clear overview of how your customers are feeling at every stage of the buying journey. This allows you to analyze their behavior and create a shopping experience catered to their patterns.

Use dashboards to analyze your stores' performances at a glance, and monitor your key KPIs (NPS, CSAT, CES, etc.) over time. Cross-reference your data at national, regional, and local levels. Look for wins and best practices, as well as areas of improvement. Act fast to win back customers. Don't make assumptions, make savvy decisions based on what your customers want. Easily gather insights to improve processes and build lasting consumer loyalty.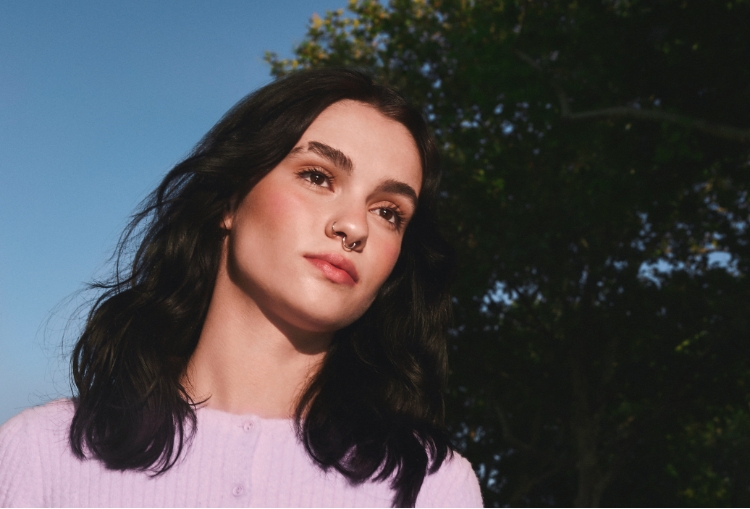 SaaS solutions tailored to the fashion industry
To meet today's fashion industry challenges, you need sharp analytical and adaptability skills.
Luckily with SaaS, you can manage and activate customer data, understand your customers to make better decisions, offer an immersive and omnichannel buying experience, automate influencer marketing campaigns, and produce UGC on a large scale. The result? An increase in your website's visibility, conversion rates, and sales.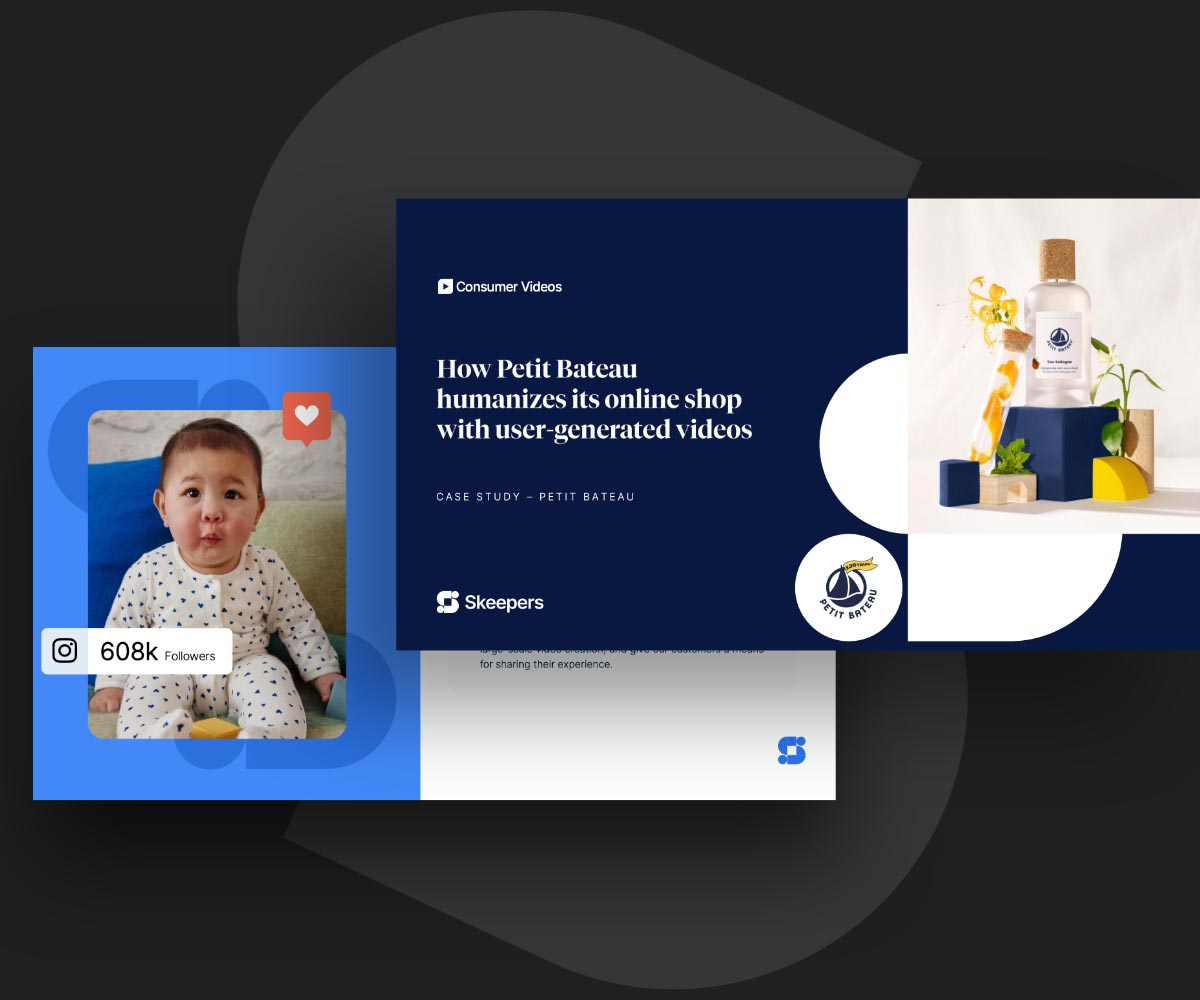 How Petit Bateau engaged its community and drove digital conversions
Petit Bateau wanted to reinvent its online shopping experience, which accounts for 15% of its sales. The brand used Skeepers' Consumer Video Solution to activate its customer community and add a human touch to its product pages with authentic videos.
The result: a 10% conversion rate increase on pages featuring these videos.
1.207

By 2025, the global fashion e-commerce market is expected to be worth $1er,207 billion.

Source : Statista, 2022

39%

39% of industry leaders believe that second-hand clothes will be one of the fastest-growing categories in 2023.

Source: State of Fashion, 2022

7.7

The global ethical fashion market is expected to reach 7.7 billion dollars in 2025.

Source: Statista, 2022

74%

74% of American fashion consumers opted for cheaper brands or products between April and July 2022.

Source: State of Fashion, 2022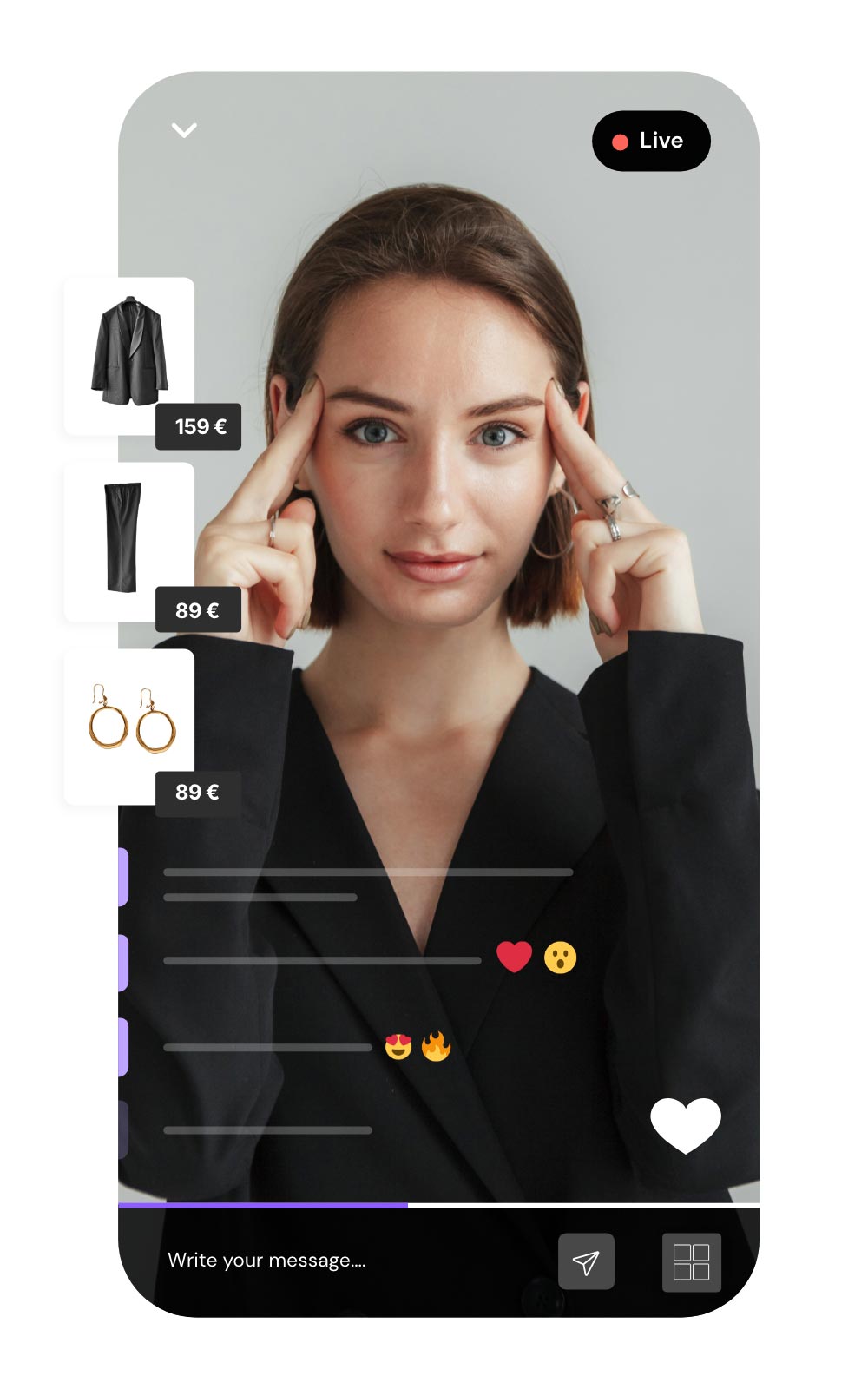 Leverage your social media and influencer marketing
In a world increasingly immersed in the digital space, brands must evolve their marketing strategies to stay in sync. As customer touchpoints become intricate, companies are navigating the art of securing a slice of the market. For instance, the need to constantly adapt to new channels of communication (a priority for 79% of industry leaders as per a 2022 State of Fashion study), can be challenging to keep up with. There's also the pressure to navigate personal data regulations, which impact acquisition costs and the precision of targeted marketing.
One area fashion brands can rule is hosting engaging digital events. This is why live shopping is becoming a must in the fashion industry. Live shopping events are modern and effective channels for driving sales. It is predicted that live shopping sales could account for 20% of all e-commerce sales by 2025 (source: Online Dasher). It's also a way to build connections with consumers, as these events bring digital communities together. Enlist influencers, journalists, brand ambassadors, and other expert presenters to inspire connections with consumers. Invite them to start conversations about your products and showcase beautifully crafted pieces. Hosting routine live events creates a lasting bond between your brand, ambassadors, and consumer audiences.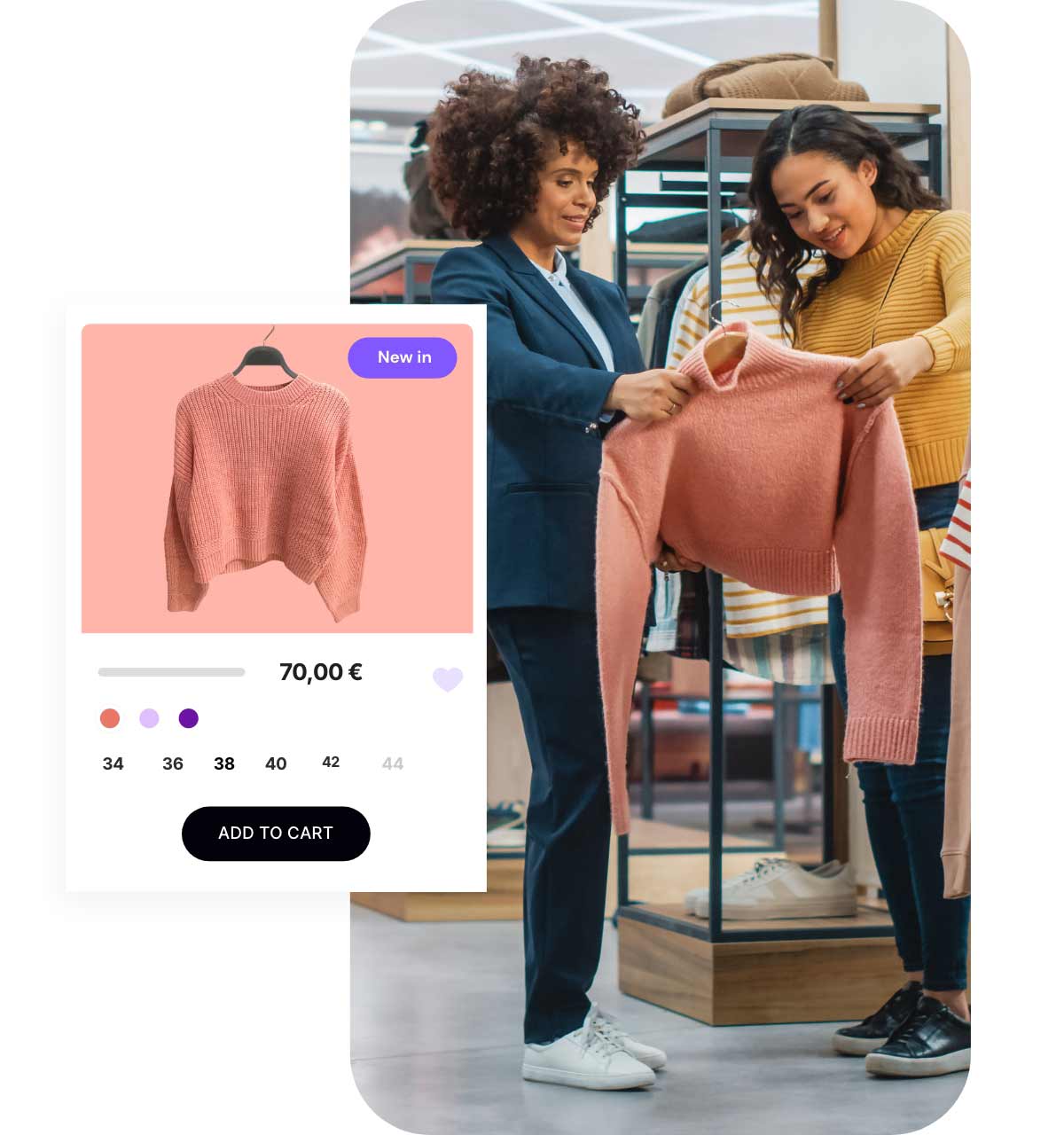 An omnichannel approach to driving growth in fashion
One of the biggest challenges the fashion industry faces is the omnichannel nature of the market. Consumers expect a personalized and ultra-satisfactory experience at every touchpoint of their buying journey. Keeping up with stores, e-commerce sites, social media, newsletters, and chat, can be taxing.
The first step towards becoming an omnichannel brand is to unify and activate your physical and digital data. This allows you to link a customer visit to a purchase (whether online or in-store), giving you an overview of the customer's journey. Follow this by measuring customer experience performance at every touchpoint and optimizing it by removing any barriers.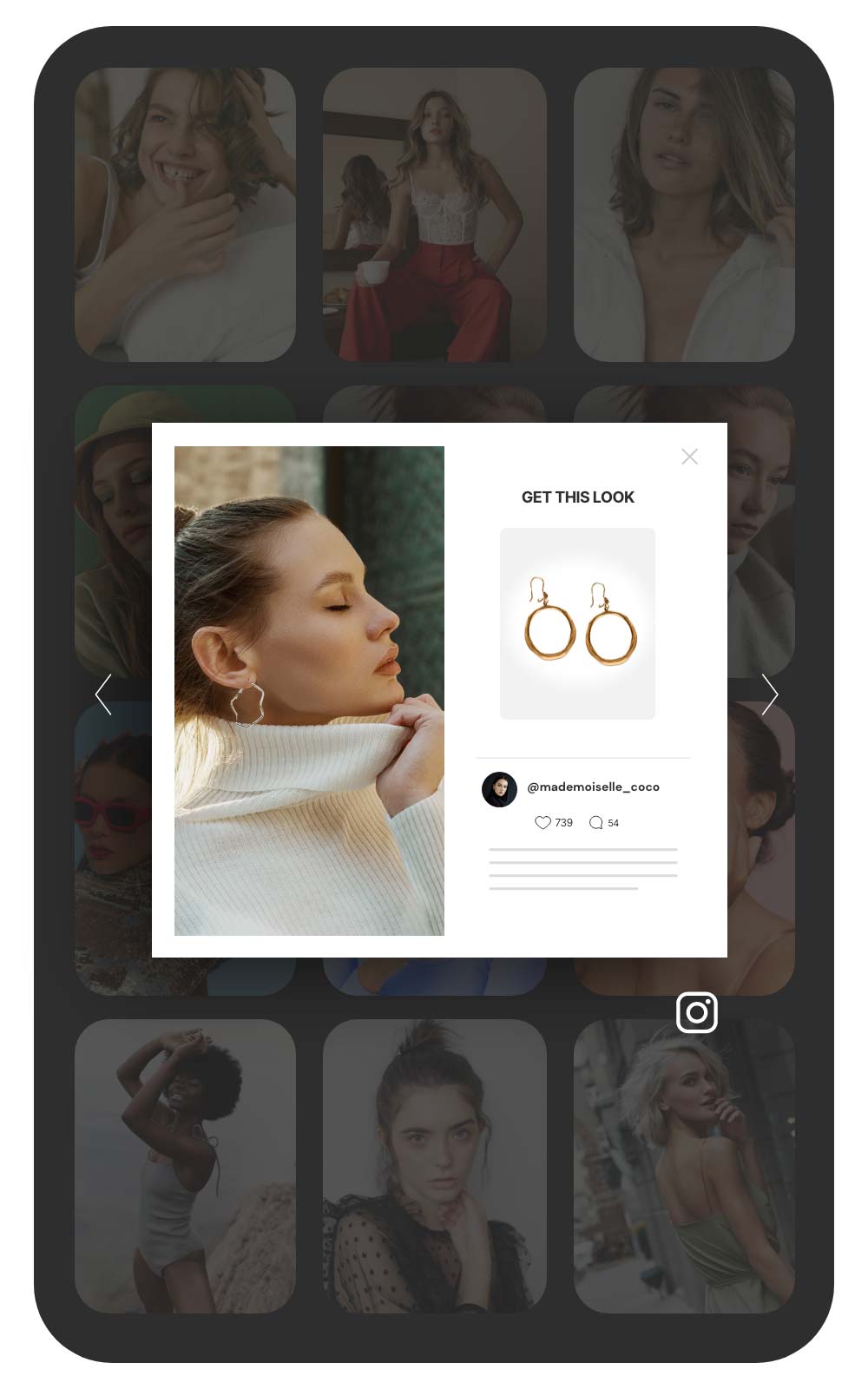 Make your pages seen and valued with customer reviews
In the world of fashion, a digital transformation is taking center stage. Brands and designers are rewriting the rules of the industry and redefining the traditional fashion experience. Customer reviews have emerged as an invaluable asset in this endeavor, playing a pivotal role in not only building trust among consumers but also directly influencing product page conversion rates. They are key in the fashion industry to stand out from the competition. In fact, 83% of consumers report reviews as the most influential part of their purchase decision (source: LEK).
Their significance extends far beyond social proof—they are potent drivers for search engine optimization (SEO) and the building blocks of a sterling online reputation. The more "thorough" Google believes your page to be, thanks to these helpful reviews, the higher it prioritizes your page in the algorithm. Google's algorithm values pages that build trust and include an experiential element. Verified consumer reviews meet this authoritative criteria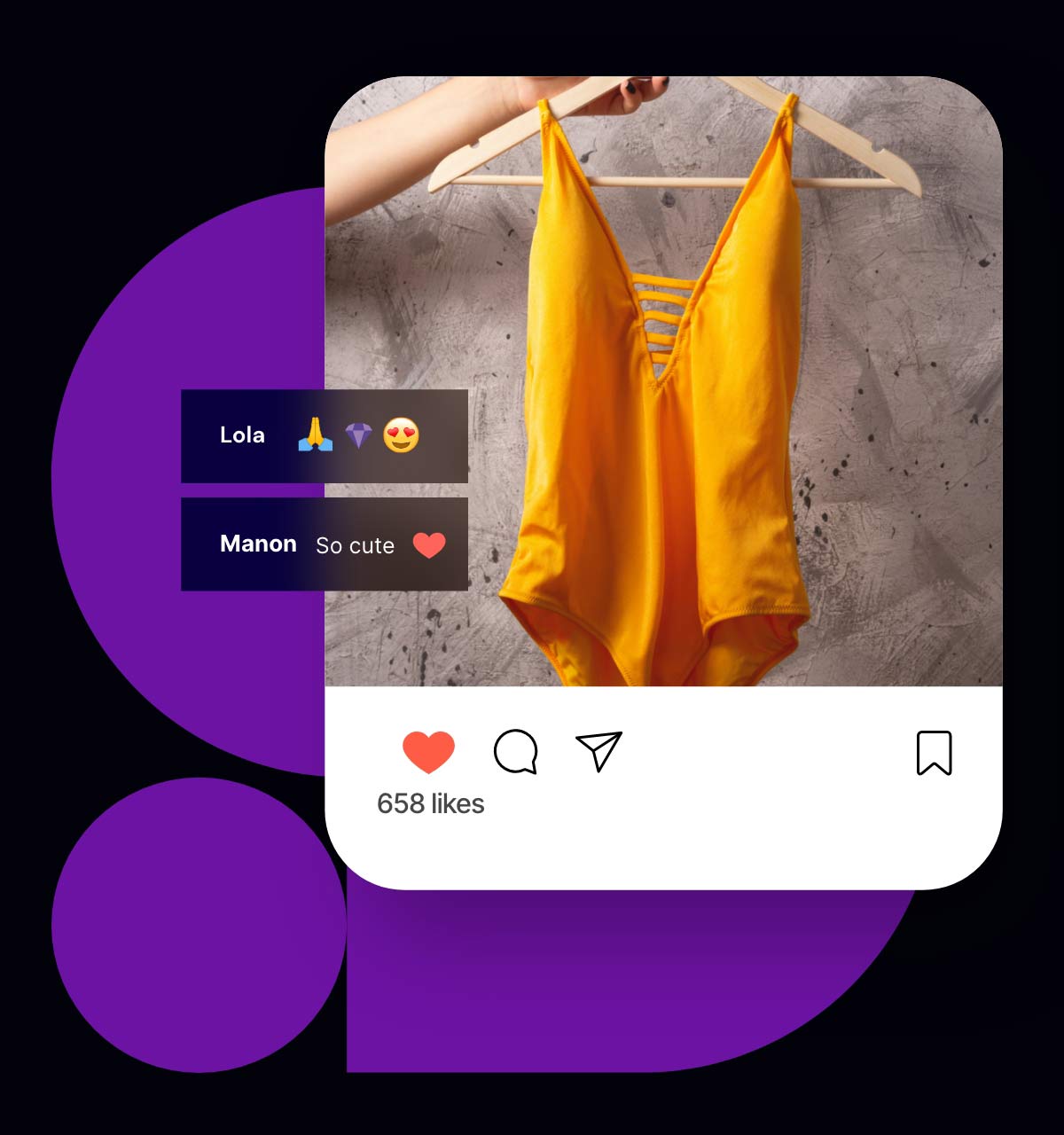 Our recommendations for creating an ideal buying experience:
Recruit micro-influencers to carry out successful UGC campaigns and create a community with your consumers.
Build your own digital channel and engage your audience with live shopping events.
Boost your online reputation by collecting and publishing authentic customer reviews.
Adopt a strategy based on customer feedback, turning losses into wins.
Use artificial intelligence to create a personalized shopping experience for consumers.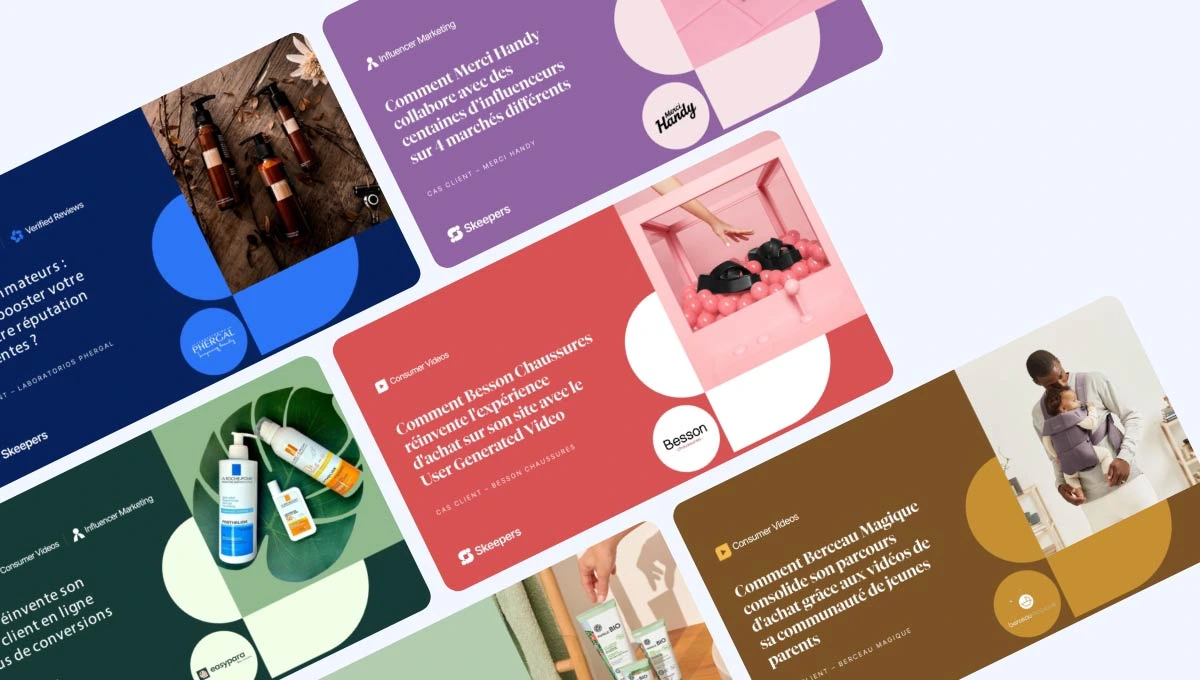 Our Resources
If you're seeking more content about the challenges the fashion industry faces and solutions that work, we have more content for you. Our robust library of content includes articles, case studies, and e-books.
Read more helpful articles!
imported-en

Fashion brands: how to choose the right social media?

As we know, the fashion industry takes inspiration from social media. The fashion industry is huge on social media, and to be able to stand out from the heavy competition, you need to choose the right social networks for your campaigns and know exactly how to use them to achieve your objectives.

Read more

imported-en

Fashion: why influencer marketing is so much more than product placement

The fashion sector has been particularly affected by the sanitary crisis we're living through. This very particular year has forced influencers and brands to adapt and rethink their marketing strategy. A great number of fashion shows have been cancelled, and emblematic fashion brands have pulled back from Fashion Week for ethical reasons and with the...

Read more

Build a relationship of trust with customers

Fashion: influencer marketing, much more than product placement

The fashion sector has been particularly affected by the sanitary crisis we have living through. This very particular year of 2020 has forced influencers and brands to adapt and rethink their marketing strategy. A great number of fashion shows have been cancelled, and emblematic fashion brands have pulled back from Fashion Week for ethical reasons...

Read more
imported-en

Fashion brands: how to choose the right social media?

As we know, the fashion industry takes inspiration from social media. The fashion industry is huge on social media, and to be able to stand out from the heavy competition, you need to choose the right social networks for your campaigns and know exactly how to use them to achieve your objectives.

Read more

imported-en

Fashion: why influencer marketing is so much more than product placement

The fashion sector has been particularly affected by the sanitary crisis we're living through. This very particular year has forced influencers and brands to adapt and rethink their marketing strategy. A great number of fashion shows have been cancelled, and emblematic fashion brands have pulled back from Fashion Week for ethical reasons and with the...

Read more

Build a relationship of trust with customers

Fashion: influencer marketing, much more than product placement

The fashion sector has been particularly affected by the sanitary crisis we have living through. This very particular year of 2020 has forced influencers and brands to adapt and rethink their marketing strategy. A great number of fashion shows have been cancelled, and emblematic fashion brands have pulled back from Fashion Week for ethical reasons...

Read more