Industrie - Mode
Fashion:

Delight Your Customers at All Times!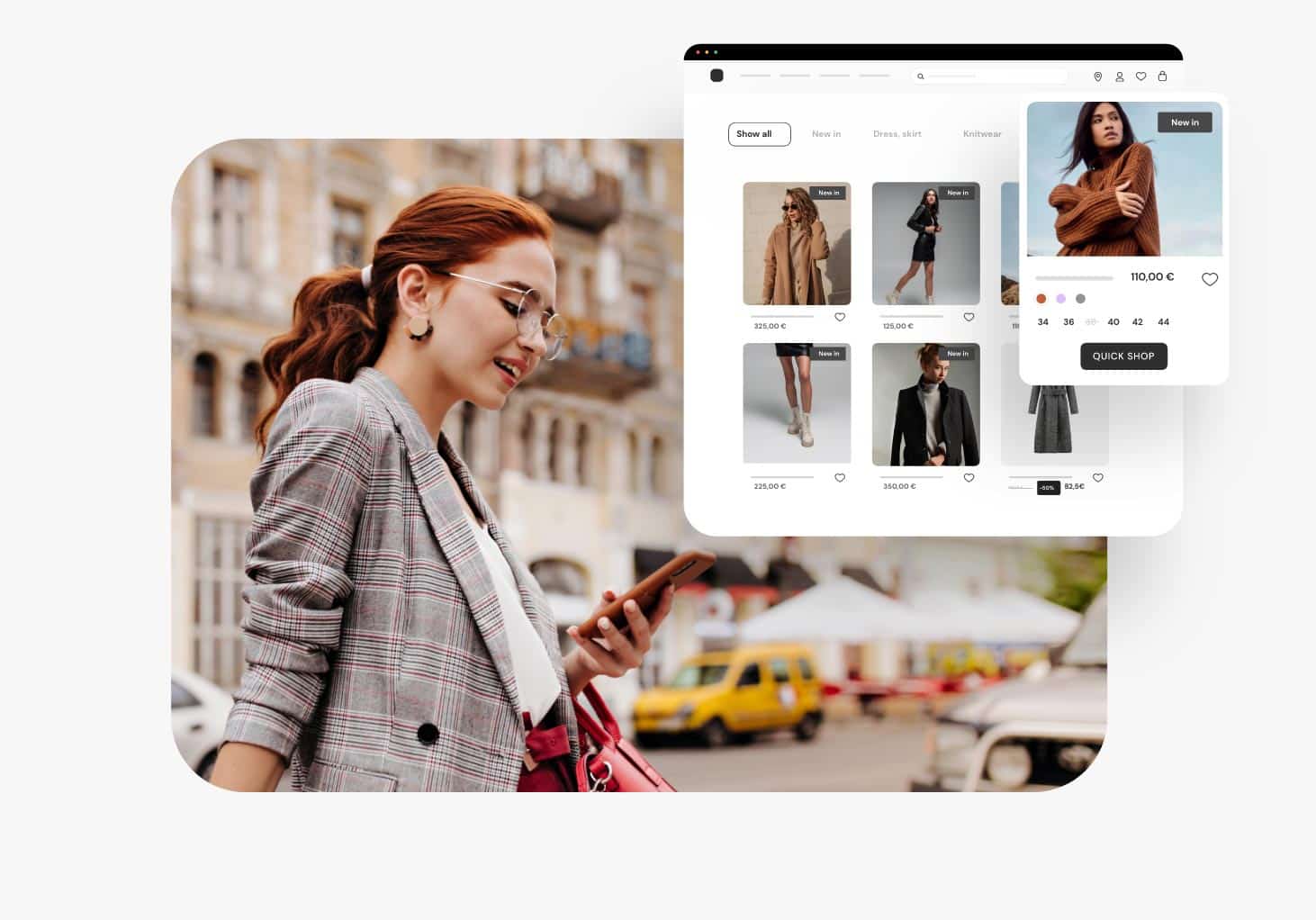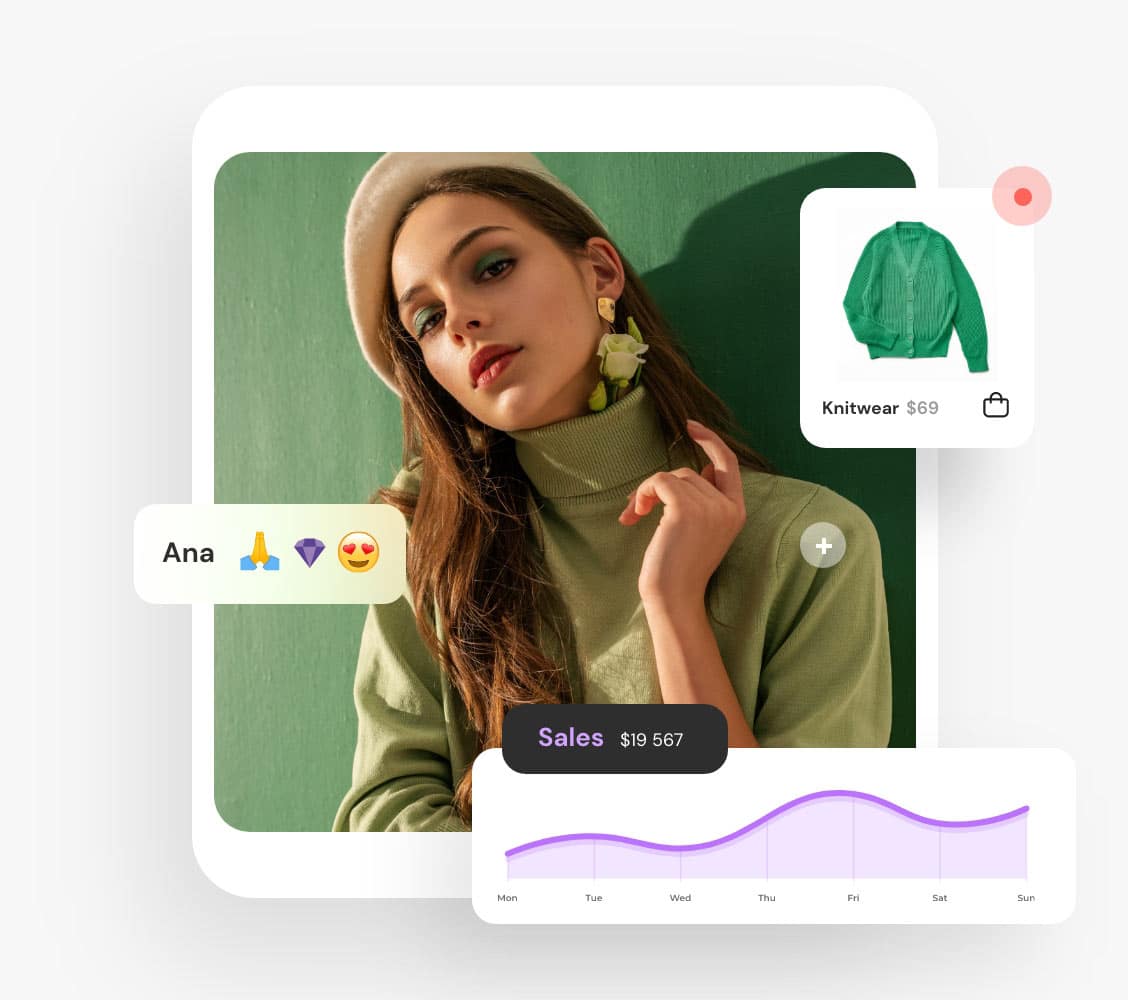 The fashion industry is more and more complex: the rise of fast fashion, the multiplication of brands, new consumption habits for more sustainable clothing, the increase in second-hand purchases…
Building an omnichannel buying journey to meet these challenges is a must. 83% of consumers agree (source: Keyrus) that the future of shopping is hybrid.
The evolution of the SaaS market is a great opportunity to optimize your buying journey with live shopping, customer feedback, verified reviews, etc. Stand out from the competition by offering a unique, authentic and personalized experience.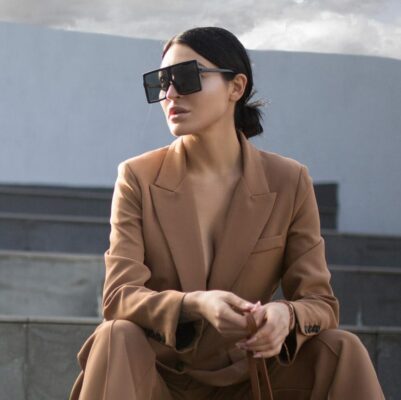 An omnichannel approach: a major challenge for the fashion industry
The evolution of consumer buying habits over the last few years (environmental awareness, second hand, etc.) complicates the buying process. Channel diversification is the priority for 1/3 of fashion executives, citing direct sales as one of the main challenges for their business in 2023, according to the annual State of Fashion report.
Could SaaS be the solution? Technology can help you offer a unified customer journey, combine and activate customer data, deliver a high-quality experience, collect customer feedback, activate your communities with micro- and nano-influencers, and engage your audience with live shopping sessions.
Any user-generated content (consumer videos, customer reviews, live shopping sessions, etc.) can be reused in-store, on your product pages or social media and act as social proof. Reassurance directly impacts sales, so don't overlook this content!
You're a Marketing Manager
Are your customers are looking for an inspiring experience, and clothes that reflect their personality? Then step up to the challenge! Rethink your buying journey and turn it into an authentic, omnichannel shopping experience. Engage customers in-store, on your e-commerce site and on social media, to turn them into true brand ambassadors. 
How? By humanizing your digital channels! Collaborate with relatable micro- and nano-influencers to bring your brand to life. These influencers will feed your social media and deliver authentic messages about your products. Meanwhile, measure your customer satisfaction by collecting their reviews: identify your promoters and give them a voice by turning them into ambassadors, too!
You're a Customer Experience Manager
The quality of your customer experience is your priority. Implement a feedback management platform to measure it and prompt your customers throughout their relationship with your brand. Their feedback will give you with a clear overview of how your customers are feeling at every stage of the buying journey. 
Use dashboards to analyze your stores' performances at a glance, by monitoring your key KPIs (NPS, CSAT, CES, etc.) over time. Cross-reference your data at a national, regional and local level, compare your stores to identify any areas for improvement and take swift action across your network. Don't make assumptions, make decisions based on what your customers want!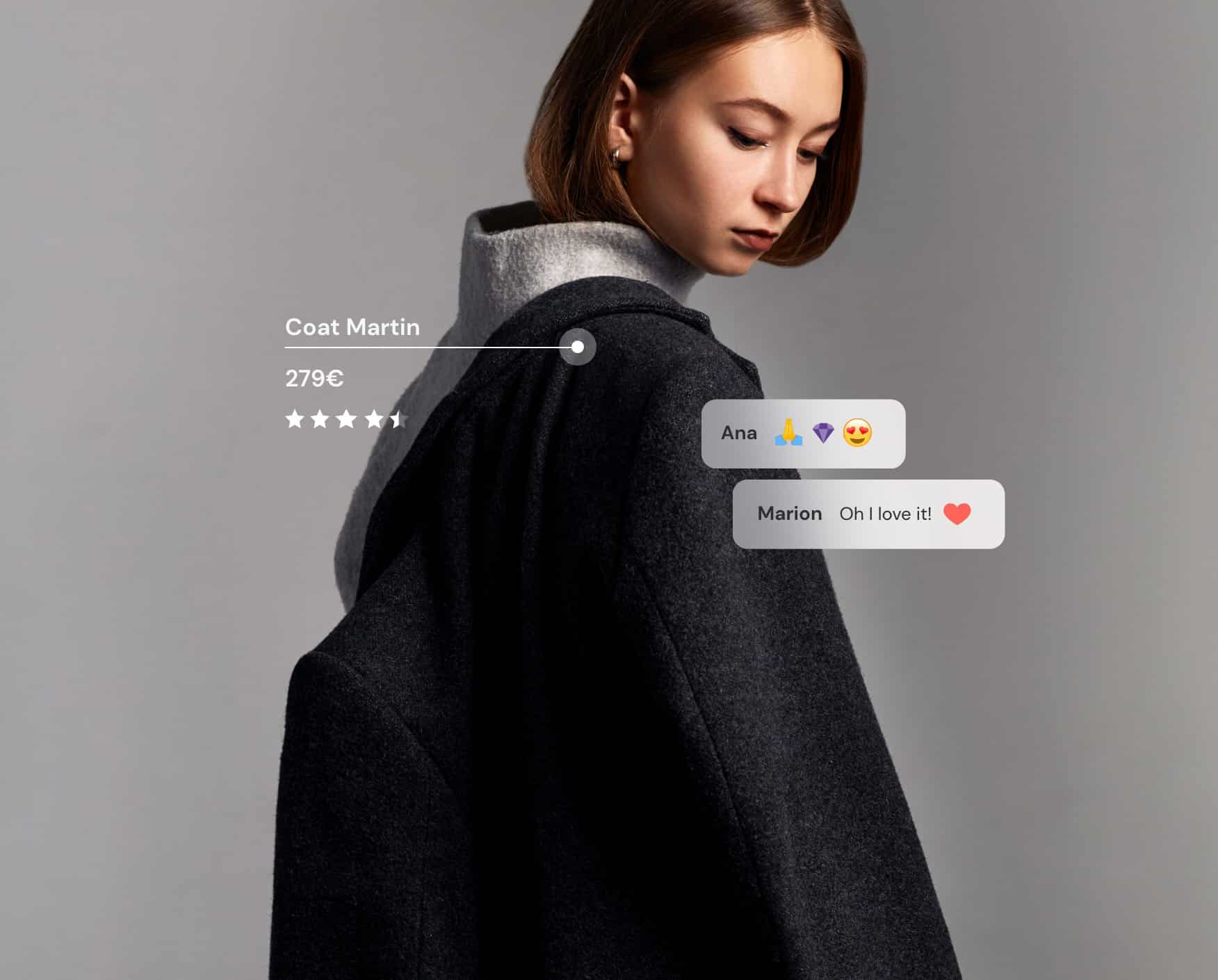 SaaS solutions tailored to the fashion industry
To meet today's challenges in the fashion industry, you need sharp analytical and adaptability skills.
Luckily, you can rely on technology for help! Manage and activate your customer data, boost your website's visibility and product page conversion rates, understand your customers to make the best decisions, offer an immersive and omnichannel buying experience, automate your influencer marketing campaigns, produce UGC on a large scale… all with SaaS!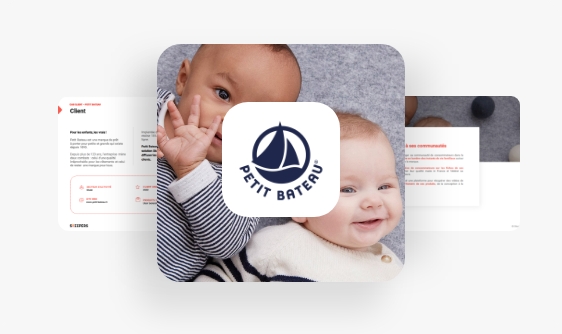 How did Petit Bateau engage its community to humanize its customer experience?
Petit Bateau wanted to reinvent its online shopping experience, which accounts for 15% of its sales. The brand used Skeepers' Consumer Video solution to activate its customer community and add a human touch to its product pages with their videos. The result? A 10% conversion rate increase on the pages featuring these videos. 
1 207

By 2025, the global fashion e-commerce market is expected to be worth 1,207 billion dollars.

Source : Statista, 2022

7,7

The global ethical fashion market is expected to reach 7.7 billion dollars in 2025.

Source : Statista, 2022

39 %

39% of industry leaders believe that second-hand clothes will be one of the fastest growing categories in 2023.

Source : State of Fashion, 2022

74 %

74% of American fashion consumers opted for cheaper brands or products between April and July 2022.

Source : State of Fashion, 2022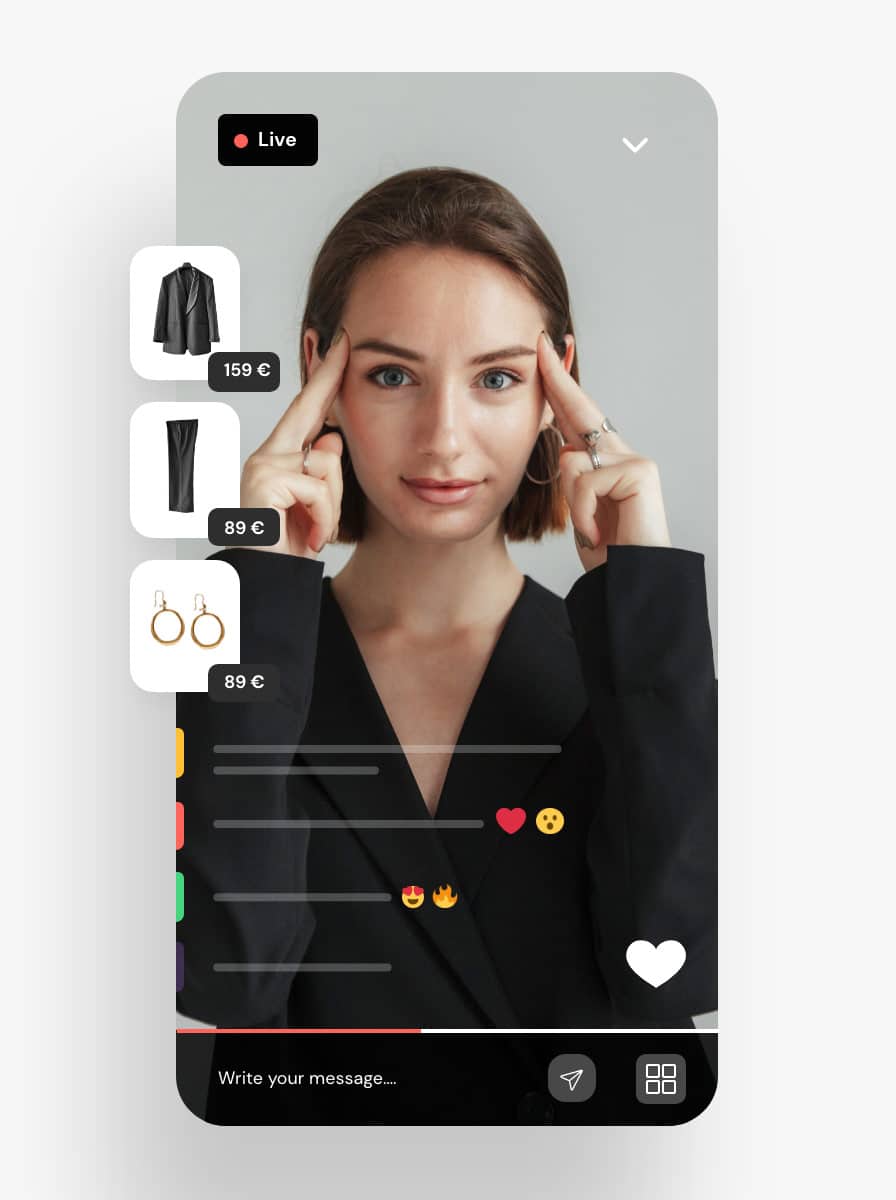 Leverage your social media and influencer marketing
Some fashion brands have perfected the use of social media and influencer marketing. But even they must continually adapt to new challenges: adopting new channels (a priority for 79% of industry leaders, according to the 2022 State of Fashion study), juggling with personal data regulations which directly impact acquisition costs and the precision of marketing targeting, and many more.
Live shopping, for example, is becoming a must in the fashion industry. So, leverage your social media reach and your influencers. Offer a live shopping experience to boost your sales: on the one hand, by using a new channel your community expects to find you on, and on the other hand, by enhancing your product pages with reassuring replay videos. Regular live events create a lasting bond between your brand, ambassadors and audiences, on a platform that you own.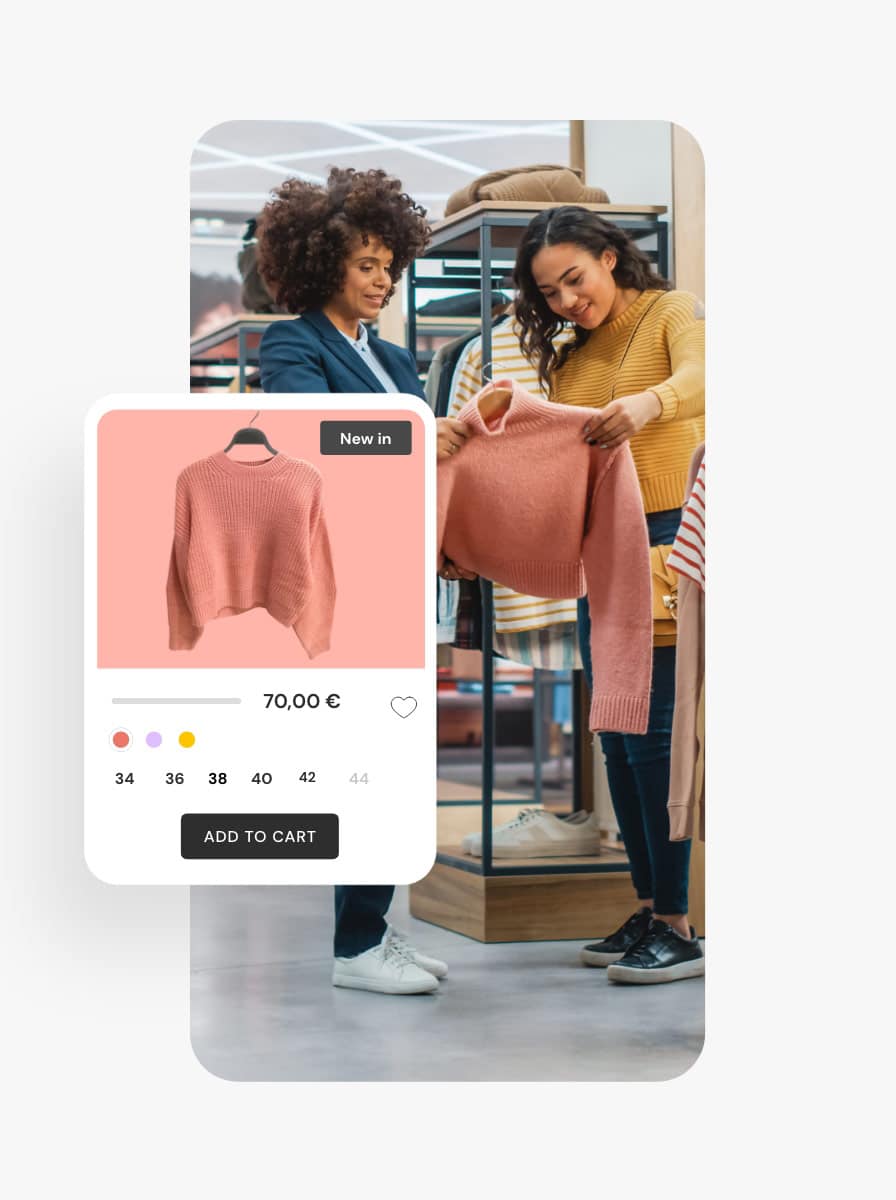 An omnichannel customer experience strategy to drive growth
One of the biggest challenges in the fashion industry today is the omnichannel nature of the market. Consumers expect a personalized and ultra-satisfactory experience at every touchpoint (stores, sites, social media, email, chat, etc.) and at every stage of the journey.
The first step towards becoming an omnichannel brand is to unify and activate your physical and digital data. This allows to connect a visit (online or in-store) to a customer purchase and gives you an overview of the entire journey.
You can then measure your customer experience performance at every touchpoint and optimize it by removing any barriers.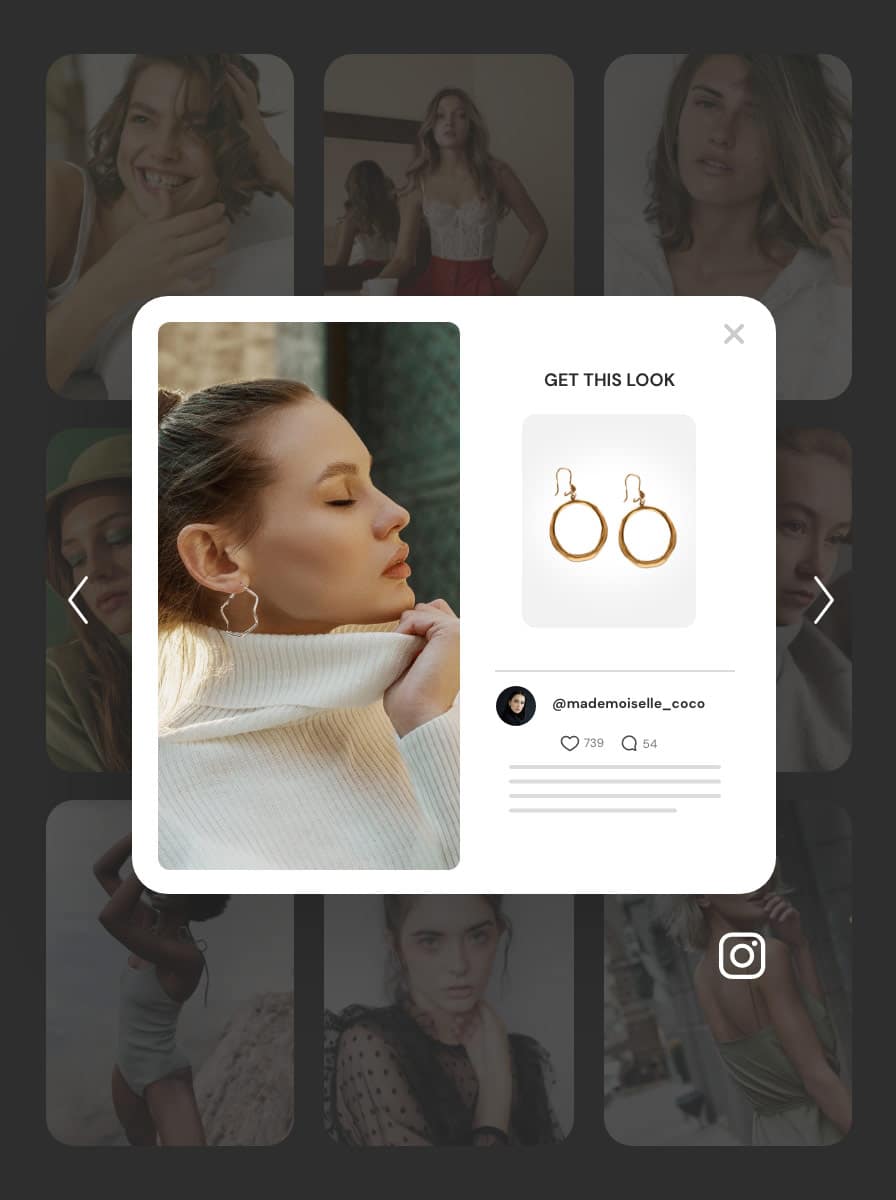 Customer reviews, far more than a stamp of approval
Customer reviews are business growth drivers. More than 2 out 3 French people say that they read customer reviews and 30% post at least 1 review per month (source: partoo).
Customer reviews are key in fashion to stand out from the competition. They reassure consumers visiting your site and have a direct impact on your product pages' conversion rates. They are more than elements of social proof; they are powerful acquisition drivers in your SEO and online reputation strategy.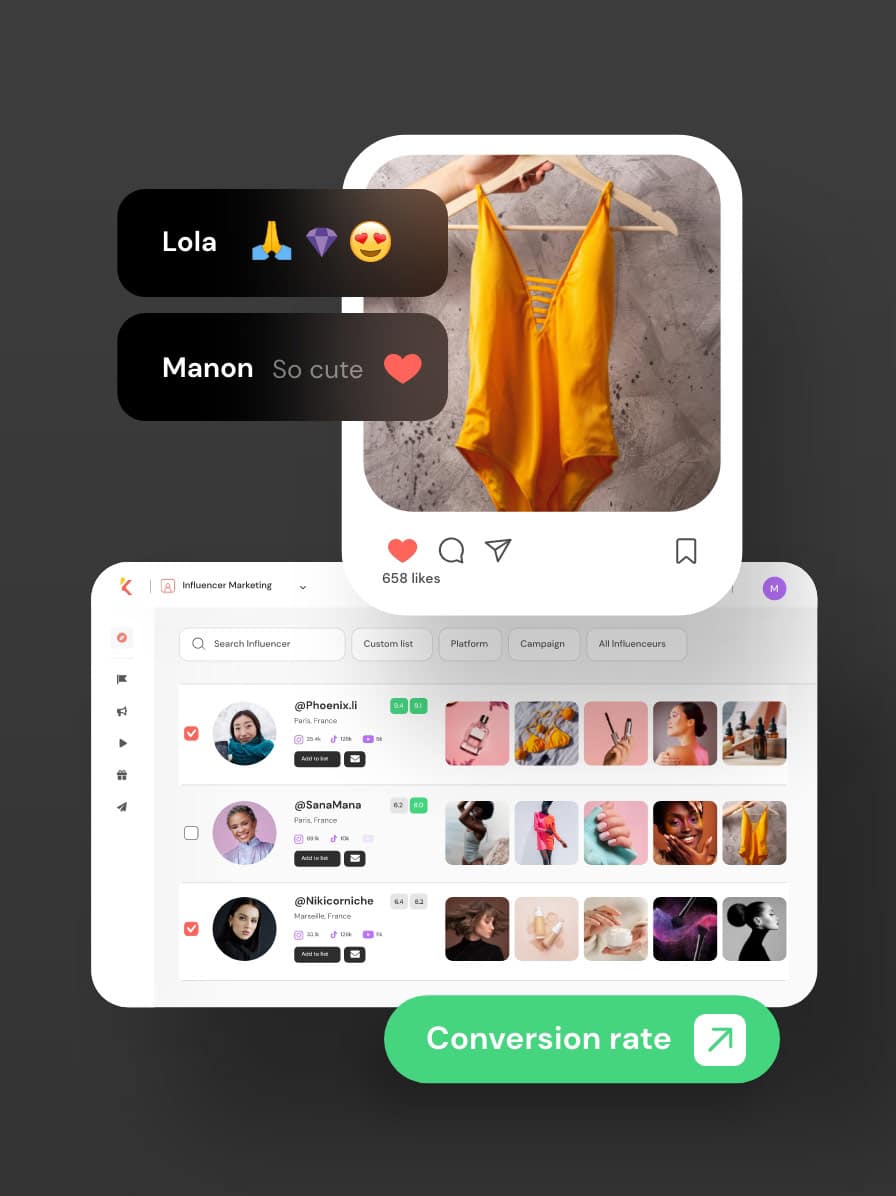 Our recommendations for a unified buying experience:
Recruit nano- and micro-influencers to carry out influencer campaigns and get closer to your consumers;

Build your own channel and engage your audience with live shopping;

Boost your online reputation by collecting and publishing customer reviews; 

Adopt a strategy based on customer feedback 

Use artificial intelligence to deploy your communications simultaneously on various channels.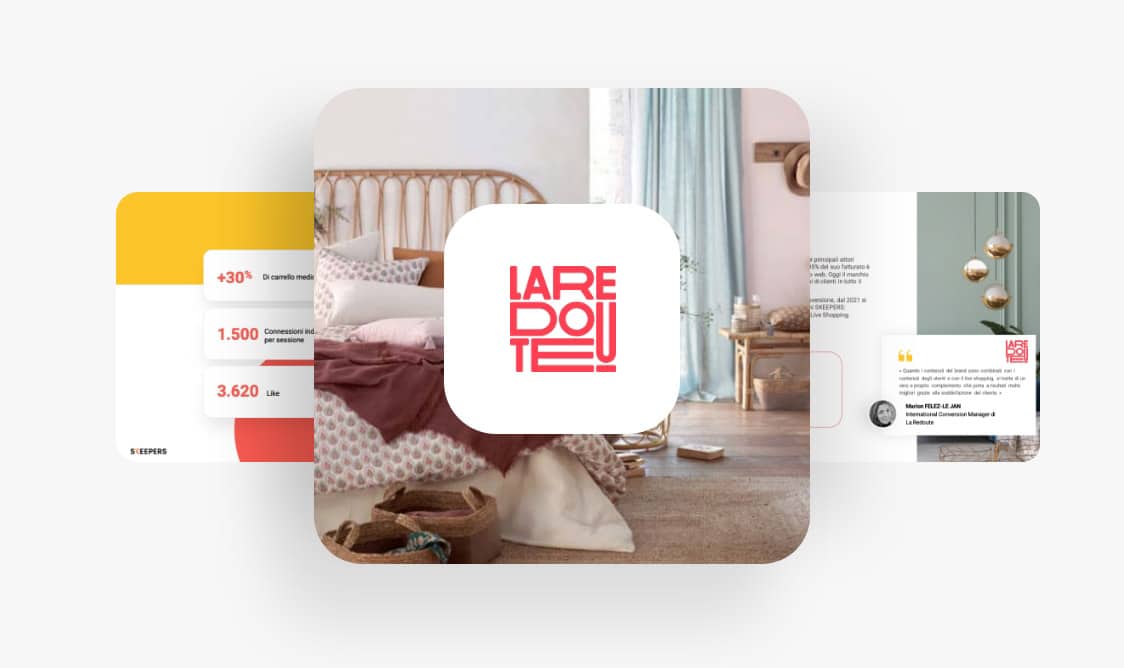 Ressources
Blog articles, case studies, e-books… We have lots of content, just for you, about good practices and challenges in the fashion industry.
Want to learn more? Check out our articles!
Fashion: Why Should Brands Use Live Shopping? 

Consumers want an experience, a close relationship with their favorite brands and to feel special, even when buying online. More and more brands are turning to live shopping because it adds a human touch and connects the brand to its consumers. Who are your customers and what do they expect of you? How can you stand out...

Read more

How Can Fashion Brands Use Influencer Marketing?

Influencer campaigns have become a must for most fashion and beauty brands. But where do you begin when you're new to the world of influencers and social media? Here are our tips to put into practice before and during your collaborations, whether you're new to the market or looking to reinvent your brand and attract...

Read more

How to Choose a Live Shopping Platform as a Fashion Brand 

Live session is an interactive and fun version of TV shopping. It has become a powerful driver to engage customers, enhance the shopping experience and boost online sales. It is expected to account for 10 to 20% of e-commerce sales by 2026 (McKinsey, 2021). More and more fashion brands, such as IKKS, Printemps, Monoprix or...

Read more