Weber has been making and selling barbecues, grills, and cooking accessories since 1952.
The brand was looking for a way to enrich the product pages on its e-commerce site to support the online customer journey. Find out how they achieved this with videos made by their community of customers.
Discover the product as if you were in a friend's backyard
Weber wanted a way for its customers to share their experiences and how they use the products in everyday life.
The brand had two goals: to demonstrate Weber's quality through feedback from actual customers and to present the many features of the products through simple demos anyone can access.
A platform for automating community generated videos
The solution? Weber implemented SKEEPERS's "Video Creator Platform" to engage its community and encourage them to make videos.
With this solution, the brand can:
identify the best customer profiles
walk users through the video creation process
automatically optimize the videos for e-commerce
automatically post them on product pages and social media
analyze the impact of the videos on conversion rates and sales figures
A community of BBQ lovers
To recruit its ambassadors the brand turned to its email list and to social media where its community is highly engaged.
Within just a few days, the site received 120 casting videos from some 590 people who signed up to become ambassadors, with a sign-up rate of 51%.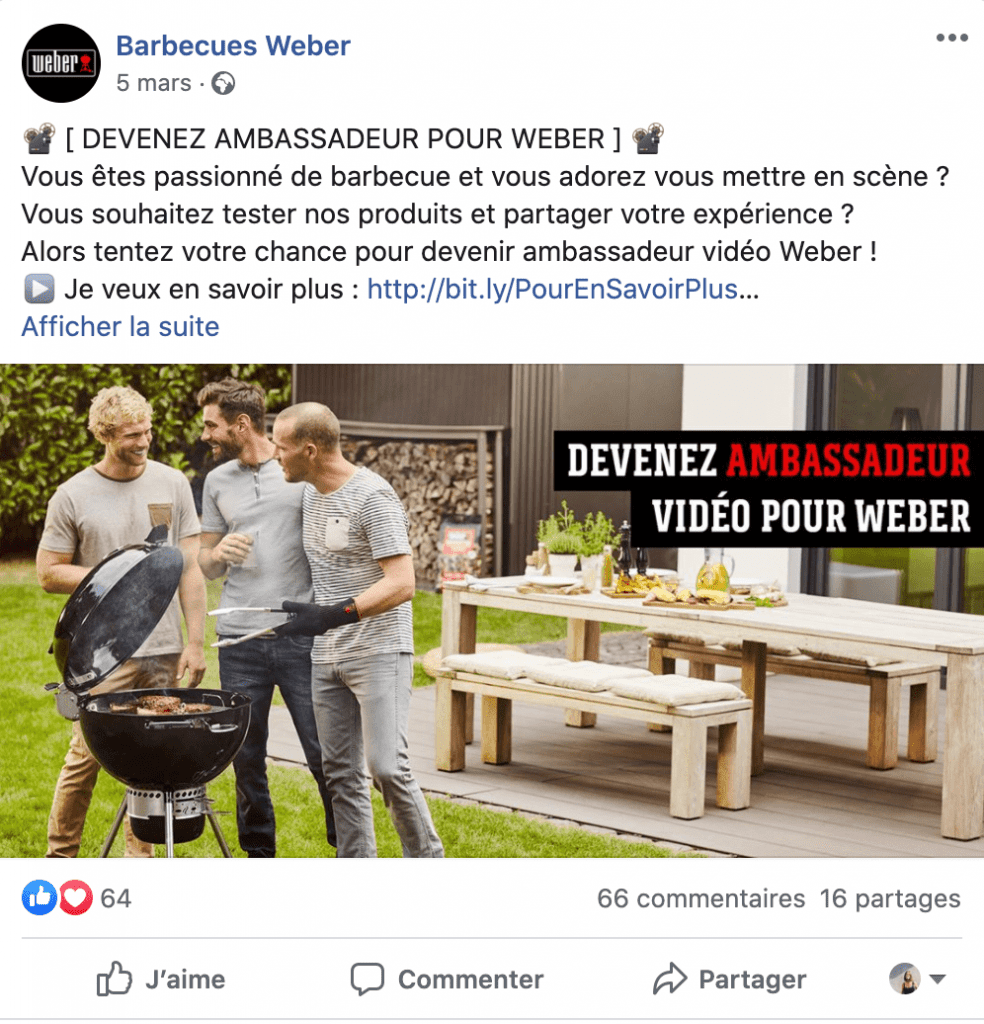 The ambassadors got to share their experiences on video via the user-generated content platform of SKEEPERS. These videos are automatically optimized on our video platform and posted to the product pages of the weber.com site and to the brand's YouTube channel and social media accounts.