Would you like to get to know your customers better and identify which actions have the greatest impact on your revenue? To analyze your customer journey and the impact of digital marketing on your sales? To monitor how your digital campaigns are performing? Our Customer Data Activation solution – a SaaS one-to-one marketing platform – uses data to strengthen your customer relationship and boost your marketing performance.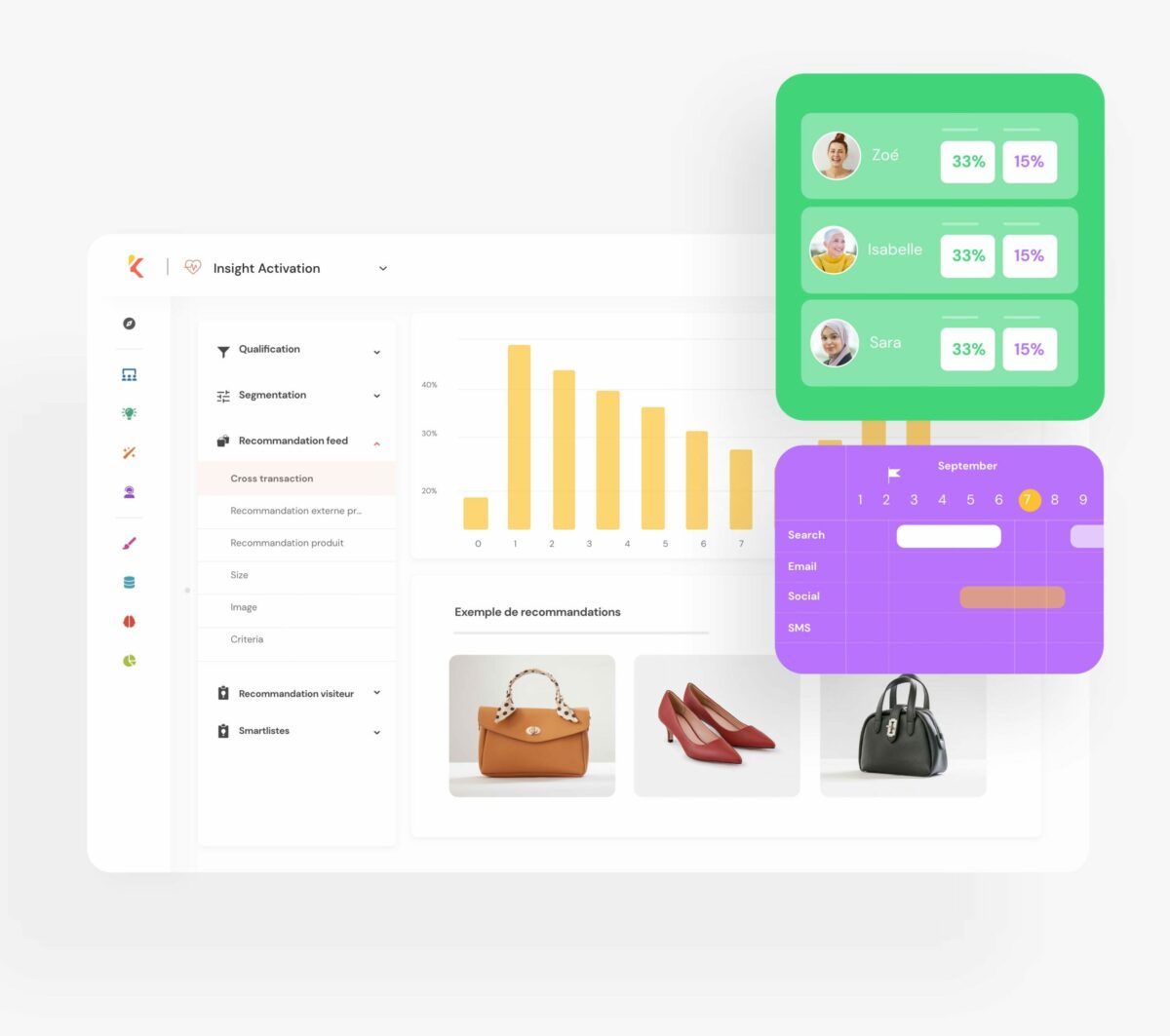 Adopt a data-driven approach
73% of companies today don't always base their decisions on data (Source: Converto study, 2021). 
Adopting a data-driven approach will help you get to know your customers better by combining online and offline marketing, target your consumers with relevant and personalized content through artificial intelligence, widen your reach by selecting the right media mix (CRM & digital communication channels) and measure the incremental impact of your omnichannel strategy.
Merge online and offline data
More than 50% of brands say that merging online and offline data is a strategic challenge (Source: Converto study, 2021). 
It enables you to identify website visitors as existing customers or to detect those with an interest in certain product categories. You can then offer an engaging experience and support them at key moments of their buying journey.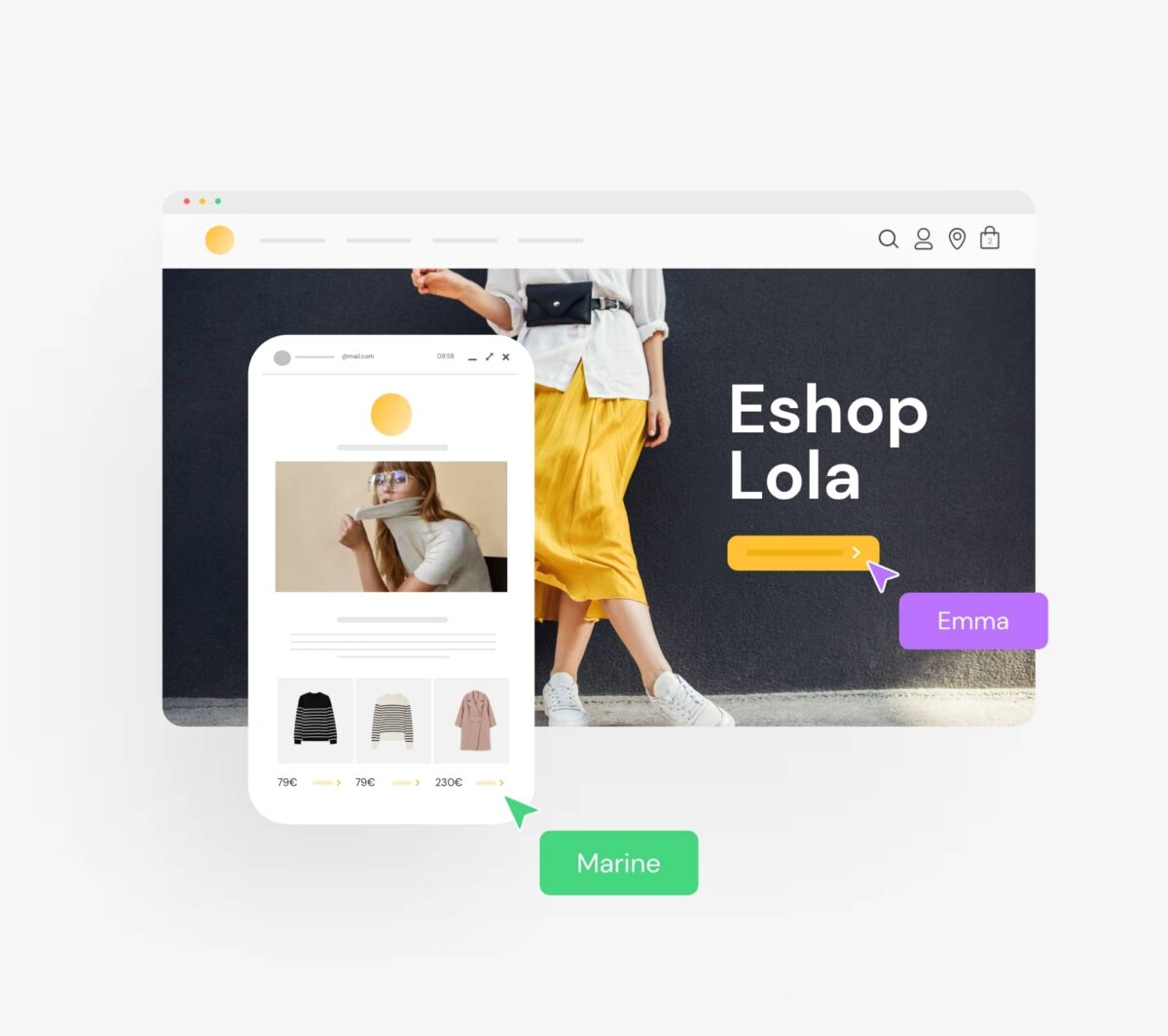 Boost the ROI of your marketing campaigns
Nearly 78% of consumers are likely to buy again from a brand that personalizes its communications (Source: McKinsey, 2021). Could this be the key to boosting your marketing performance? 
Artificial intelligence enables you to leverage data and personalize your marketing communications. Personalization is a broad concept that can include targeting customers based on their desires and needs, highlighting relevant products or reaching out to them on their favorite channel(s).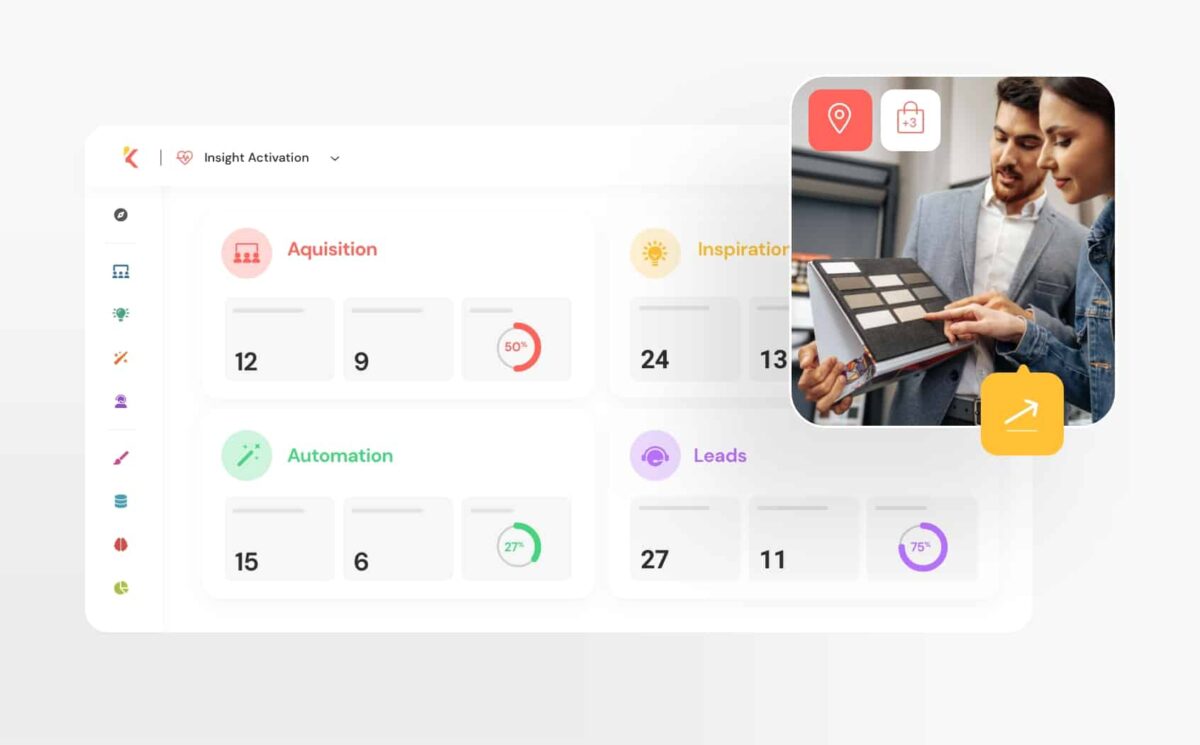 Proving the impact of digital marketing on in-store sales
How can you prove that your e-commerce site or digital actions are driving in-store traffic and sales? By merging your omnichannel customer journeys, online or offline purchases can be linked to customer visits to your store or website.
You can then analyze, for example, the number of in-store purchases researched online. You can also monitor the impact of your marketing communications by analyzing the traffic and number of sales generated online and offline.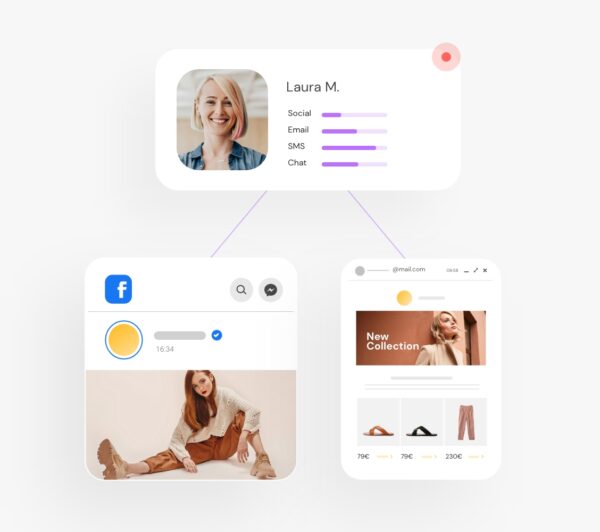 Optimize your acquisition costs
Leverage your data to identify and acquire high-value consumer profiles for your brand (e.g., best customers, omnichannel customers, etc.).
With a connected digital ecosystem (e.g., Facebook, Google Ads, etc.), you can then identify and recruit customer look-alikes. This will optimize your acquisition costs by excluding your existing customers!
Our solution explained in 1 minute!
The benefits of the solution
Leverage artificial intelligence

Deliver targeted and personalized communications with the right message, at the right time, on the right channel. This will increase your conversion rates and build customer loyalty!

Perfect your customer knowledge

Merge online and offline data and analyze customer behavior to conduct personalized and relevant marketing actions, thus improving customer satisfaction and your relationship.

Simplify your employees' day-to-day work

Boost your marketing team's efficiency with our Customer Data Activation solution. You can choose from a catalog of marketing scenarios that deliver the best reach to meet your objectives. Activate your goals in just a few clicks to quickly generate high-performing campaigns.

Boost sales quickly and sustainably

Launch powerful, personalized and automated campaigns to make an immediate and lasting impact on your brand's performance. Highlight the ROI of each marketing action.
How does it work?
Merge your customer journeys

Merge online and offline data: cold CRM data, hot website data, external data, etc. Linking behavioral and contextual data with a unique customer identifier provides a unified view of each customer's journey. You can then identify 60% of customers visiting your website even if they don't log in!

Target the right audience with the right content

Define your audience and choose the right content with our product recommendation model.

Activate all your touchpoints

Activate your best omnichannel marketing campaigns to reach your customers (SMS, email, social media, YouTube, Google Ads, etc.).

Measure the incremental impact of your omnichannel marketing

Set up a control group to measure your actions' performance and compare the results between customers who received a communication and those who did not.
Re-engage your customers: adopt a data-driven approach
Consolidate your data with AI to create one-to-one journeys and strengthen your customer relationship!
Feedback Management 

A solution to continually manage and optimize your customer experience. Deploy surveys on all your customer journey touch points and leverage your responses to make the best business decisions.

Discover the solution

Ratings & Reviews

A solution to collect, manage and leverage customer reviews to improve your online reputation and conversion rate. Reassure consumers and optimize your products and/or services with customer feedback.

Discover the solution

Live Shopping

Create online shopping events to present and sell your products online with our Live Shopping solution.

Discover the solution